Start a ULead VideoStudio Free Trial Securely Without Giving Your Credit Card Info

If you want to refine and polish your video footage, then editing software can help you carry out those editing tasks that will give your video the required effect. You can do all this with the Ulead VideoStudio trial free download.
Is there a free trial for Ulead VideoStudio?
Yes. Ulead VideoStudio, now known as Corel VideoStudio, offers a 30-day free trial. The trial has limited functionality and does not offer complete file support, features, and third-party effects on paid subscriptions. Among the features that come with the 2022 trial are:
New GIF creator
New face effects
An enhanced media library
Enhanced LUT profiles
How to Begin Your Ulead VideoStudio Free Trial
To start your free trial:
Visit the website and click the download free trial button
Run the launcher and wait for the download to complete
Read through the licence agreement and click that you agree with the terms, if that is indeed the case
Create an account by entering your email and password
Enjoy your free trial
You do not need to give your credit card information to access the Ulead VideoStudio free trial.
Does Ulead VideoStudio Automatically Convert Into a Paid Subscription?
No. The subscription does not automatically renew after the subscription. However, you will not have access to the platform once the free trial period expires, prompting you to make a one-time purchase.
Avoid Automatic Renewal With DoNotPay Virtual Credit Card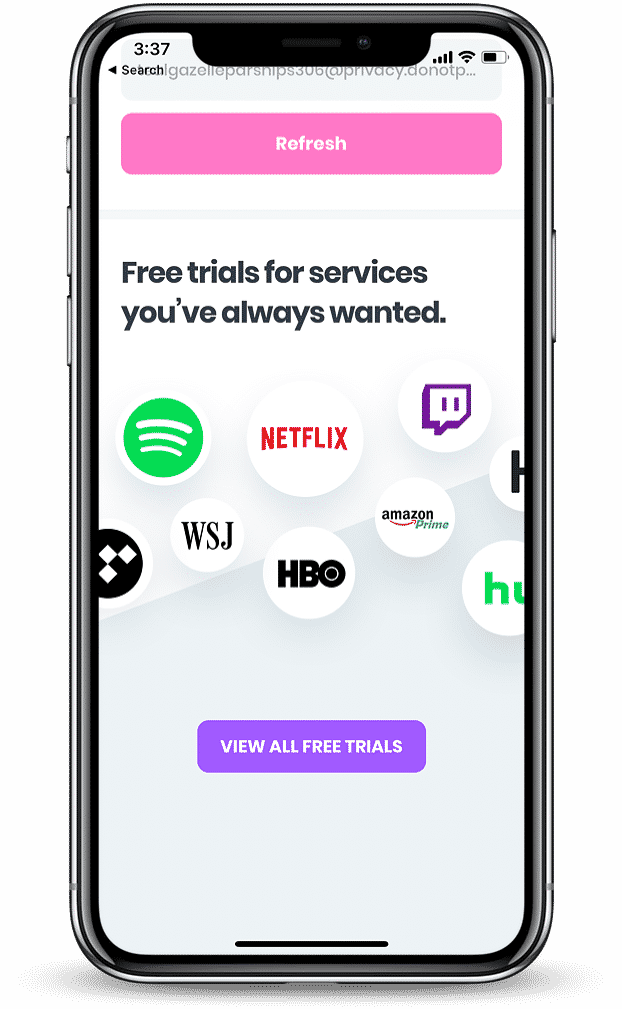 Companies offer free trials to allow customers to explore and get to know what's on offer before deciding to buy. All this for free! Amazing right?
Well, not really. When most companies offer a free trial, they almost always ask you to give your credit card information. Although they promise not to use your card during the trial period, you can bet on them automatically getting the buck on your credit once this period has lapsed and you forget to cancel your subscription.
Ulead may not do it, but other companies definitely will. Fortunately, there is a way to stop companies from running charges on your credit card once the free trial period lapses.
You can use DoNotPay's virtual credit cards to sign for free trials without giving your actual credit card information. We generate made-up numbers and credit card info believable enough to bypass authentication. Once the trial period is over, the system cannot automatically charge your credit card since there is no money.
Follow the following steps to get free trials using DoNotPay:
Visit DoNotPay and search for a free trial card
Enter the company for which you want a free trial
We will generate a virtual credit card that you use. Copy the details shown on the screen
Use the details to sign up for the free trial
The virtual card can only be used once, and each card gets deactivated upon use. The card can also not be used for purchases.
How Much Does Ulead Video Studio Charge After the Free Trial?
Ulead does not have subscriptions for its software, but instead offers customers the chance to make a one-time purchase on either of their editing versions: VideoStudio Pro or VideoStudio Ultimate.
The two versions run on the same core editing program and have the same features except for some add-ons exclusive to the ultimate version.
VideoStudio Pro 2022
By making a one-time payment of $79.99, you can enjoy the following features in this version.
Face effects
Creative filters and effects
HD, 4K, 360 Video editing
Instant project templates
Morph and seamless transitions
Speech and text convertor
GIF creator
Animated Ar stickers
DVD menu authoring where you have 50+ templates
Videostudio Ultimate 2022
For 99.99, you will get more creative features and premium features in addition to those on video studio pro.
The additional features in this version include:
Premium effects from NewBlueFX and proDAD
3D titles
Colour grading
Dynamic split screen editor
Video mask creator
Face indexing
What Are the Most Popular Alternatives to Ulead VideoStudio?
Below are popular alternatives that you can opt to use to edit your videos:
| | | | |
| --- | --- | --- | --- |
| Product name | Starting price ($) | Billed | Free trial |
| Magisto | 4.99 | Monthly | Yes |
| Animoto | 8 | Monthly | No |
| Promo.com | 99 | Monthly | Yes |
| WeVideo | 4.99 | Monthly | Yes |
| Ultimate SMM | 5.83 | Monthly | No |
| Kapwing | 16 | Monthly | No |
| Clipchamp | 6 | Monthly | No |
Get Other Free Trials at No Risk
You can also use DoNotPay's virtual credit cards to get free trials for the following services:
What Else Can DoNotPay Do?

Free trials are not our only area of expertise. We are also proficient at:
Sign up with us to enjoy these and other product offerings.