U.K. Tourist Visa Requirements From A to Z
Considering a trip to the United Kingdom? You'll have a journey of a lifetime, mate! The U.K. has a lot to offer to visitors, including breathtaking nature, world heritage sites, and buzzing pubs! Whether you fancy a pint or a cuppa, you will be able to get one on every corner.
Do U.S. citizens need a U.K. tourist visa to enjoy what the country has to offer? Sign up for DoNotPay to learn all about the travel requirements for the United Kingdom.
Do U.S. Citizens Need a United Kingdom Tourist Visa?
U.S. citizens can stay in the United Kingdom as tourists for up to six months without a visa. During your stay in the U.K. as a tourist, you will not be able to:
Work for a U.K. company or as a self-employed person
Claim public funds
Reside in the United Kingdom for long periods during frequent or successive visits
Marry or register a civil partnership. You'll need a Marriage Visitor visa for this
No U.K. Tourist Visa Requirements, but What Documents Will You Need To Enter the U.K.?
Even though you don't need a tourist visa to enter the U.K., you will still need to bring and present the following:
A passport valid for throughout your stay in the U.K.
Proof that you're:

Visiting as a tourist
Going to have accommodation for your stay
Able to support yourself during your trip and pay for your return or onward journey
Going to leave the U.K. at the end of your visit
Persons under 18 traveling alone must present a letter from their parent or guardian. This letter needs to contain:
Their contact details
Consent for the minor's travel to the U.K.
Contact details of the person the minor is staying with and the nature of the relationship
Parents' or guardians' consent for the stay with the person named in the letter
Parents or guardians need to inform the local authority if the minor is staying with a person who is not a close relative for more than 28 days.
Where Can You Get Additional Info About the U.K. Travel Requirements?
If you have any doubts about rules and requirements for your entry and stay in the United Kingdom, you can get in touch with the U.K. Embassy or Consulate. Check out the table below for more information:
The Institution
Address
Phone Number
The British Embassy Washington
3100 Massachusetts Avenue, NW, Washington DC 20008, USA
+1 202 588 6500
British Consulate General in Atlanta
133 Peachtree Street, NE, Suite 3400, Atlanta GA 30303, USA
+1 404-954-7700
British Consulate General in Boston
One Broadway, Cambridge MA 02142, USA
+1 617-245-4500
British Consulate General in Chicago
625 N Michigan Avenue, Suite 2200, Chicago IL 60611, USA
+1 312-970-3800
British Consulate General in Los Angeles
2029 Century Park East, Suite 1350, Los Angeles CA 90067, USA
+1 310-789-0031
British Consulate General in Houston
1301 Fannin Street, Suite 2400, Houston TX 77002, USA
+1 713-210-4000
British Consulate General in Miami
1001 Brickell Bay Drive, Miami FL 33131, USA
+1 305-400-6400
British Consulate General in New York
1 Dag Hammarskjold Plaza,

885 Second Avenue, New York City NY 10017-6927, USA

+1 212-745-0200
British Consulate General in San Francisco
1 Sansome Street, Suite 850, San Francisco CA 94104, USA
+1 415-617-1300
Keep in mind that additional documents and permits might be required because of the COVID-19 pandemic. Check for updates on current measures before your trip.
DoNotPay Can Provide You With Relevant Tourist Visa Info in a Flash
You don't need to spend forever trying to decipher the entry requirements for the U.K. or any other country. DoNotPay is here to deal with the task for you! We can:
Send you a direct link to the online application (if one exists)
Provide you with a PDF guide with instructions for submitting your tourist visa application (if there is no direct link)
Let you know if you have all the necessary documents
To get our help, you only need to follow these steps:
Choose the Tourist Visa Guide product
Let us know if you are a U.S. passport holder and where you plan to travel
Even if the destination country doesn't require a tourist visa, DoNotPay will provide you with other useful info, such as how long you can stay there.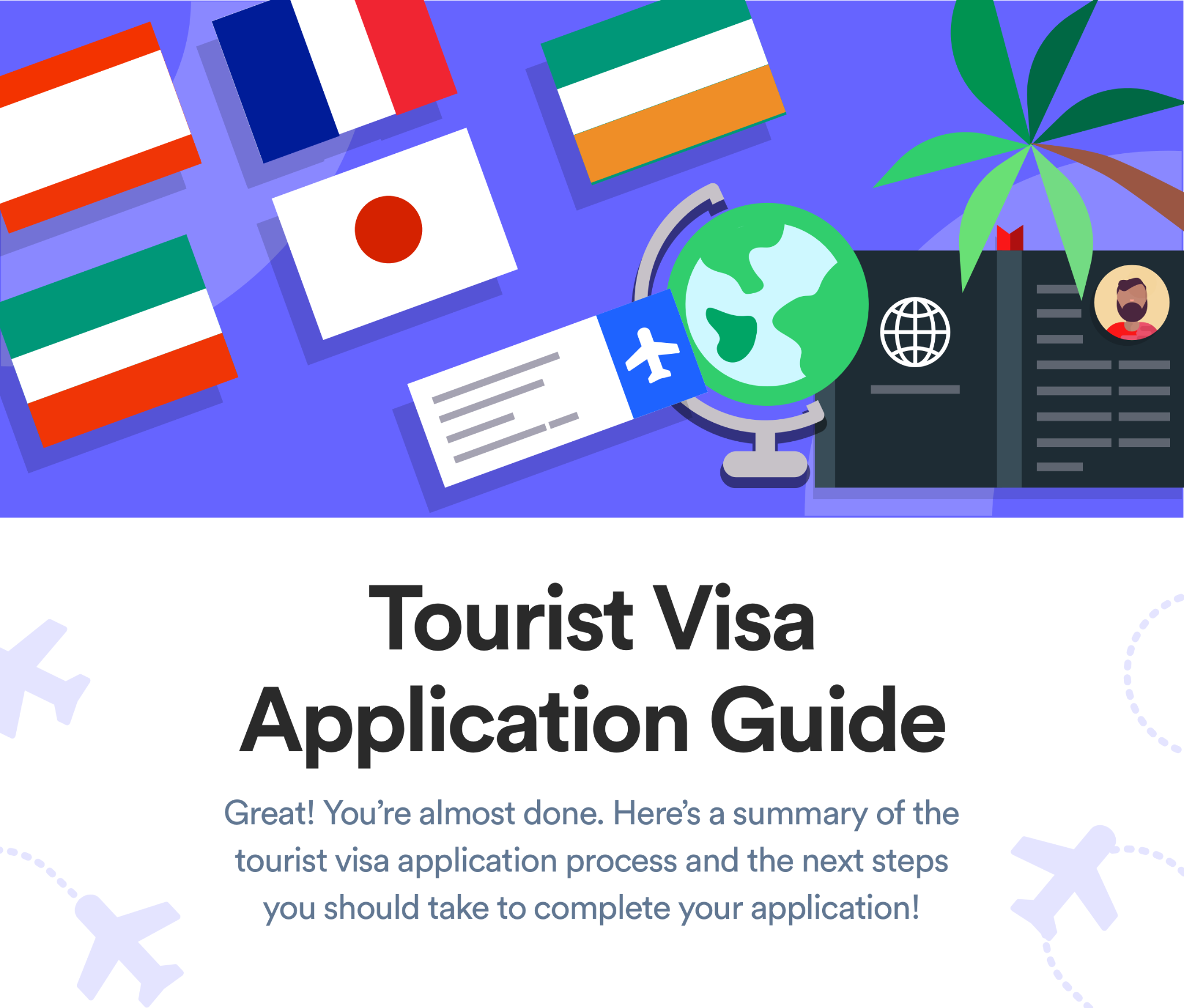 Europe Is More Than the U.K. and France—See the Rest of the Old Continent
If you want to have a proper European adventure, you should prolong your trip and see other countries. DoNotPay will provide you with the relevant tourist visa information for your desired destination. Check out our super helpful guides in the table below:
DoNotPay Helps You Run Errands Without Leaving the Comfort of Your Home!
If you're on a tight schedule and you can't afford to spend hours running errands, DoNotPay steps in with a perfect solution! You can skip going to the post office to request an item return or visiting a notary public to get your documents notarized—Our app will help you get it all done without going anywhere!
Visiting your local Walmart to have your passport photo taken is unnecessary since DoNotPay can help you get it at home!
Consult the list below to see what other tasks you can complete using our app:
Unsubscribe From Unwanted Services at Any Time
Companies tend to keep charging their clients monthly subscription fees automatically if they don't end their subscriptions. Stop wasting money on forgotten memberships—DoNotPay will show you how to terminate your subscription in a few clicks!
You can also learn how to sign up for a free trial without getting charged, create a burner phone number or a virtual credit card hassle-free!