A Complete Guide on U-Haul Insurance Claims
If you have ever moved at least once in your life, you know how nerve-wracking and demanding it can be. Besides renting the moving equipment, the biggest challenge is to keep it unharmed during the transfer and avoid incidents that can cost you a lot.
Convenient insurance is the best way to get rid of financial responsibility if something goes wrong with any part of the gear. Choosing U-Haul as your moving company may result in accidents too, but everything is much easier if you insure the rented property.
We will teach you how to file an insurance claim with U-Haul by using DoNotPay. With our app, you can appeal a rejected claim or manage health, unemployment, or any other insurance in no time!
What Insurance Plans Does U-Haul Offer?
The corporation has five insurance plans that cover almost all unforeseen situations you may experience while using the rented moving vehicle. Here are the coverage characteristics for each of them:
Insurance Plan

Coverage Details

Safemove

Life protection

Cargo protection

Medical protection

Damage waiver for almost any accident with rental equipment, excluding crashes with overhead objects

Safemove Plus

All Safemove items

Supplemental liability

Coverage for crashes with overhead objects

Safetow

Towed property protection

Life and medical protection

Damage waiver for trailers or towing vehicles

Safestor

Damage due to hail, fire, wind, smoke, vermin, tornado, lightning, burglary, hurricane, explosion, vandalism, earthquake,

water exposure

, and building collapse

Safetrip

Lost keys

Jumpstart

Fuel service

Lock-out service

Trailer hook-up problems

Vehicles stuck in mud or snow
How To Claim Your U-Haul Insurance by Yourself
You can choose one of three available insurance claiming options:
Email claims

Phone claims

Online claims
How Do Email Insurance Claims Work?
To claim your insurance via email, do the following:
Compose an e-message specifying the reason for claiming your insurance and describing the damage in detail

Provide some photos of the damaged vehicle and the insurance policy number

Send the email to

service@uhaul.com
Note that you may have to wait for a few days until the representatives respond to your email.
How Do Phone Insurance Claims Work?
If email correspondence seems slow to you, you can raise a claim via phone. Here's how you can do it:
Call U-Haul customer support at

(800) 528-7134

Specify why you are filing a claim and provide the rep with your insurance policy details

Be ready to disclose any other information the agent may need

Note the scheduled assessment date
How Do Online Insurance Claims Work?
U-Haul uses Repwest—a service that helps you claim your insurance online. Here are the instructions you need to follow:
Go to the

Claims page

on Repwest

Pick the vehicle type

Input your first name, last name, and contact details

Specify the date of the incident and explain how it happened

Enter your rental vehicle plate state, plate number, and contract number

Submit your claim
How Much Time Will U-Haul Need To Process Your Claim?
The claim processing time depends on the incident type and customer support responsiveness. If you want to make the procedure as short as possible, make sure you provide all the evidence and information the first time you get in touch with an agent. If you do so, the company will have all the necessary details right away, which will speed up the process.
Filing a U-Haul Insurance Claim With DoNotPay Is a True Lifesaver
Realizing that something you rented got damaged or destroyed is usually traumatic. Many people try to find the fastest and least stressful way to inform the company about the incident.
If you don't feel like spending the whole eternity on hold or waiting for an email response, give DoNotPay a chance! Using our service, you can raise an insurance claim in less than five minutes.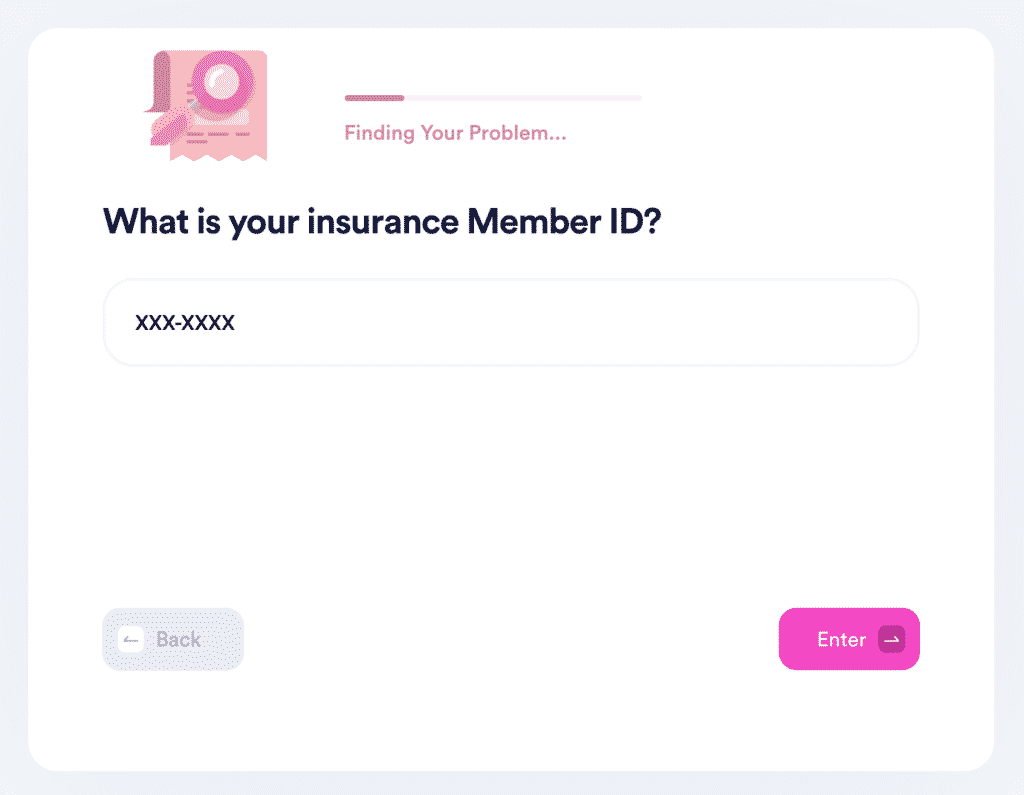 To start a claiming procedure with our app, visit DoNotPay in any and:
Search for the insurance you want to claim

Provide our chatbot with some personal information and your insurance details

Specify your reason for filing a claim and tell us more about the incident
By answering the chatbot questions, you will help our system create a claim letter and send it to U-Haul as soon as possible. When the company receives your claim, its agents will contact you and give you further instructions.
Our claiming procedure works for any insurance provider, including Safeco, Safety, Infinity, Foremost, and Plymouth Rock Assurance.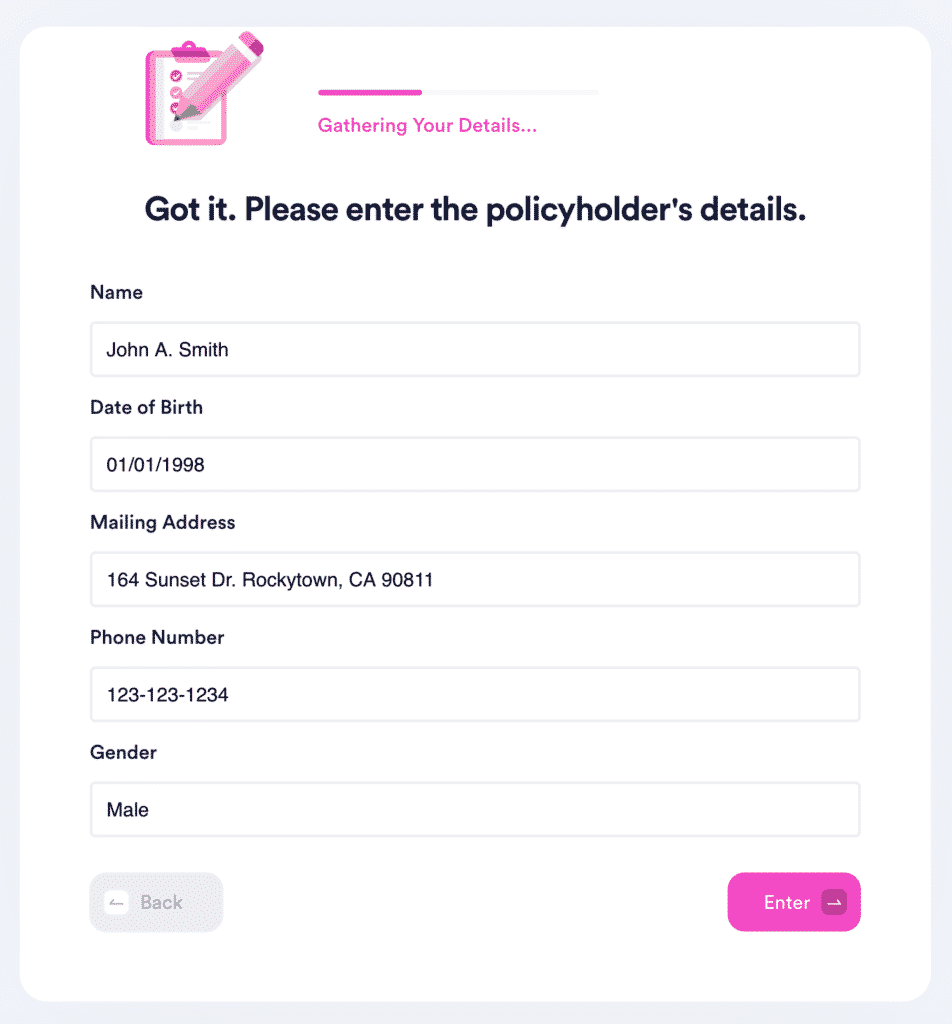 DoNotPay Is the Simplest Way To Appeal a Rejected Claim
Many companies—not only U-Haul—deny first-time claims, leaving their customers disappointed. In such situations, you have a chance to make the company reassess your case by submitting an appeal with DoNotPay. The procedure is simple and 100% paper-free!
To appeal the denied claim with our app, follow these steps:
Visit DoNotPay in any

Search for the insurance you failed to claim

Tap on

Appeal a Denied Insurance Claim

Follow the instructions from the chatbot and send your request
We will generate an appeal letter and make sure it reaches the insurer promptly.
DoNotPay Offers a Variety of Services
DoNotPay is the ultimate virtual assistant that takes over all those annoying tasks you don't want to deal with!
Need to schedule your DMV appointment? Want to get your college fees waived? Have to draft a legal doc quickly?
We can do all that and much more!
Our app waits on the phone line with customer service of any company for you, reports robocalls, and helps you file lawsuits in small claims court.
We can also help you deal with your parking tickets, get rid of spam emails and texts, or find and sign up for reputable clinical trials!
Keep Your Money in Check With DoNotPay
How often do you sign up for a free trial and then forget to cancel it before it expires? Unexpected charges are the worst, but you can prevent them if you use our free trial card. DoNotPay's virtual credit card is not connected to your bank account, which means that no money can be taken from it.
We can also help you get refunds for unsatisfactory purchases or compensation from airlines for delayed or canceled flights.
In case you are struggling with warranty claims, bill payments, insurance, or tax reduction, DoNotPay can solve these issues as well.
Our app also has the largest database of unclaimed assets in the United States, so you can find and claim your lost funds quickly.