The Best Way to Cancel Your UK TV Licensing Without Hassle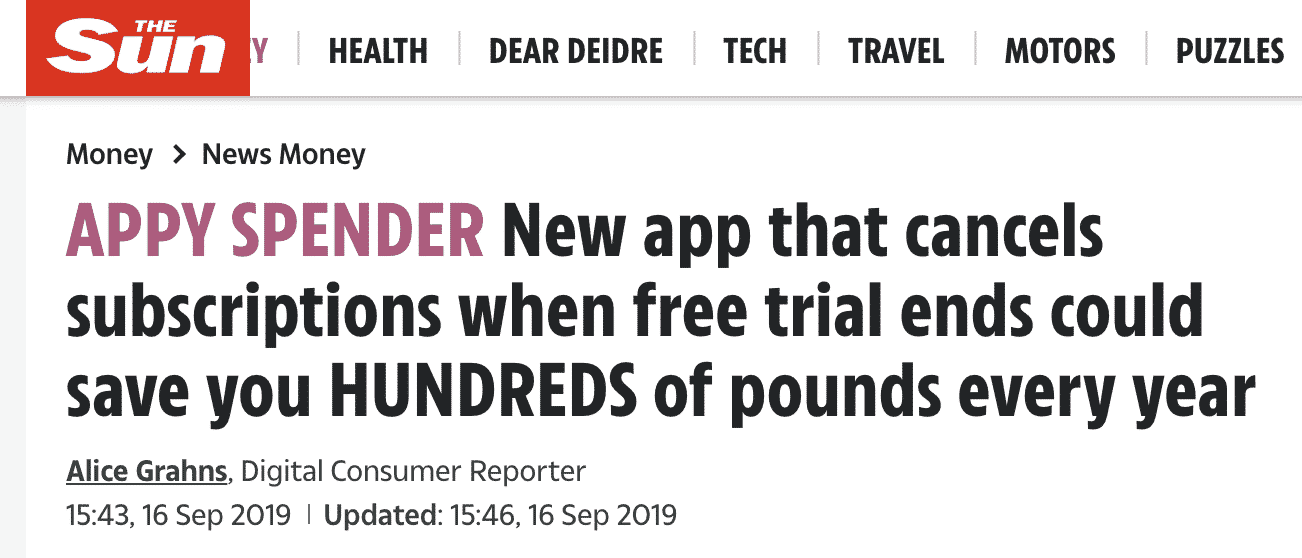 A TV licence is necessary if anyone in your household watches or records live shows, watches or downloads BBC programs, and uses online TV series. A TV licencing agency is responsible for providing TV licensing services such as
Buying a new TV licence
Licence renewal
Cancel licence subscriptions
The agency also keeps records of every TV user to track your payments and take necessary steps if you use TV receiving equipment without a valid licence. You can cancel your licence anytime by filling a No Licence Needed declaration.
There are specific guidelines you should follow to cancel your UK TV licensing successfully. DoNotPay simplifies the whole process and cancels your subscription on your behalf. Simply sign up and utilise our fantastic Manage Subscriptions product.
What Are TV Licence Cancellation Policies?

You can cancel your UK TV licence any time you feel like you don't need it but should be before it expires, through the following steps
1. Log into the official UK TV licencing website
2. Click on 'Cancellations and Refunds'
3. You choose any of the available options, including
You do not need to cancel your licence if you are moving houses within the UK, Channel Islands or the Isle of Man. You simply need to change your licence to your new address at least three months before relocating.
If you are moving out of the country, you may transfer your TV licence ownership to the person moving into your registered address. However, in such cases, you will need to provide written permission to TV Licencing Agency to transfer the ownership.
To transfer ownership, provide the following details in your letter
Your full name
Registered address
TV licence number
New licence holder's name
You can reach the UK TV Licencing Office through
Website
https://www.tvlicensing.co.uk/
Address
TV Licensing

Darlington

DL98 1TL

Phone Number
0300 790 6112.
Support Page
https://www.tvlicensing.co.uk/cs/contact-us/index.app/
How Do I Cancel My Direct Debit?
Cancelling your Direct Debit does not cancel your TV licence— and you will still be billed as usual. You should not cancel your Direct Debit if you want the following
A refund
A different type of TV licence
To change your payment scheme
Instead, visit TV Licencing or write a letter requesting them to cancel your Direct Debit.
What Happens After I Cancel My TV Licence?
Cancelling your TV licence is implemented once your request is processed. Your services will be terminated immediately if you want a refund on the remaining days of the month.
After your cancellation request is accepted, you will not have access to the following services
1. Watching or recording any TV programmes on any channel
2. Using BBC iPlayer to download or watch any BBC programmes
3. Streaming or watching live programmes on an online TV service such as YouTube, Amazon Prime Video, Now TV, etc
The changes are effective on any service provider or device you use, including
TV sets, including digital and smart TVs
Freeview, Freesat or You View
DVD, Blu-ray and VHS recorders
Personal computers, including laptops and desktop computers
Portable devices such as tablets and mobile phones
Digital boxes or PVRs such as BT TV, Virgin Media or Sky
Gaming consoles
Media streaming devices such as Amazon Fire TV, Apple TV, Chromecast, and Now TV
NOTE: TV Licencing does not charge any cancellation fees. 
DoNotPay Can Cancel Your Subscriptions and Memberships
Cancelling your TV licence might get tedious and make you miss the cancellation deadline. DoNotPay understands the urgency of cancelling your subscription and has a fantastic tool to help you cancel your TV licence or subscription faster and more conveniently. 
How to cancel your TV licence in 3 steps
Log-in to DoNotPay and search for the Manage Subscriptions product. 
Provide the name of the subscription service you want to cancel. 
Provide your account details such as email address and username. 
Once you submit the details, we'll work on cancelling your subscription! We'll even try to get a refund on your behalf.
What Other Subscriptions Can DoNotPay Help Me Cancel?
DoNotPay works with all companies across the USA and the UK to provide all users with simpler ways to cancel their subscriptions without consequences. Here is a list of other memberships and subscriptions you can cancel through our Manage Subscriptions product
What Else Can DoNotPay Do?
Are you feeling like you are drowning in bills? DoNotPay has some money-saving tips including, college fee waivers, help with paying your bills, and free housing assistance, among others. Our services are fast, convenient and accurately designed to cover all your needs. 
You can now cancel your TV licence in a snap from your phone. Here is a list of other fantastic services from DoNotPay
Sign up with DoNotPay today and let us help you.