Forgot Your Trove Password? We're Here to Help!
You've carved out a few minutes and want to unwind with a bit of game time. Unfortunately, your password is no longer working. Maybe it's been a while, and you've forgotten it. Other times, there seems to be no logical explanation as to why the password that worked yesterday doesn't work today.
Regardless of the reason, time spent chasing down how to reset your Trove password is time that could be spent gaming. Whether you decide to go at it alone or want to speed the process up even more with the help of DoNotPay, we've got you covered with step-by-step instructions for resetting your Trove password. 
How to Reset Your Trove Password on Your Own
Pack your patience, and with a little time on your hands, you can reset your Trove password on your own. However, you aren't entirely alone. DoNotPay has outlined the DIY Trove password reset process for you to make the process a little easier. If you still find yourself itching to get back to gaming sooner, skip below to learn about how DoNotPay can help reset your password faster, easier, and with greater success.
Steps to reset your Trove password  yourself:
Note: Your Trove password is reset through your Glyph account.
Navigate to your Glyph account log-in.
Click on the "forgot password" link just below the sign-in link.
Enter the email associated with your account.
Open a new browser and access your email account.
Find the password reset email from Glyph.
Locate the reset password link in the email and click on it.
Read the password requirements and establish a new password.
Head back to your Glyph account and enter your new password.
You've done it. Celebrate!
That wasn't so bad, or was it? If you still can't access your Trove account, DoNotPay is here for you with more DIY and options for a better way.
If You Still Can't Change Your Trove Password
If you don't know the email associated with your account or can't access it, you will need to contact Glyph customer service through the link at the bottom of the page after clicking "forgot password." When the process outlined above leads to dead ends, or you feel like giving up, there is still hope. DoNotPay can help.
Reset Your Trove Password with the Help of DoNotPay
The steps to DIY your Trove password reset may have you admitting defeat before you've even begun. It can be easier. DoNotPay makes the entire process super easy and entirely stress-free. If the easier way is your preferred way, Do NotPay is your solution.
DoNotPay lets you recover your password in 6 simple steps:
1. Go to the Recover Passwords product on DoNotPay and select the type of account you are trying to recover, such as email, streaming service, social media, gaming, eCommerce, and more.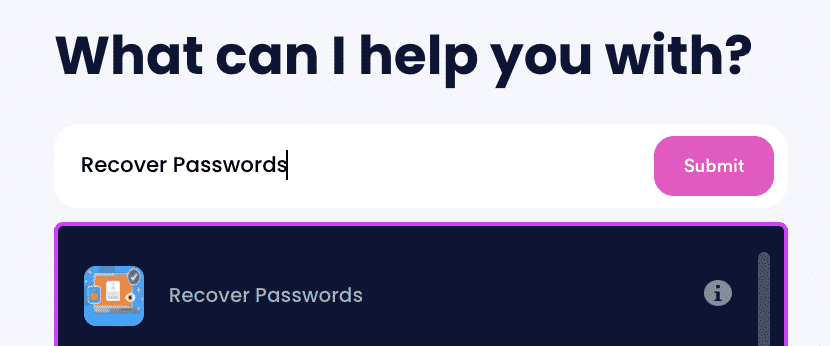 2. Tell us more about your account, including usernames and associated emails and phone numbers.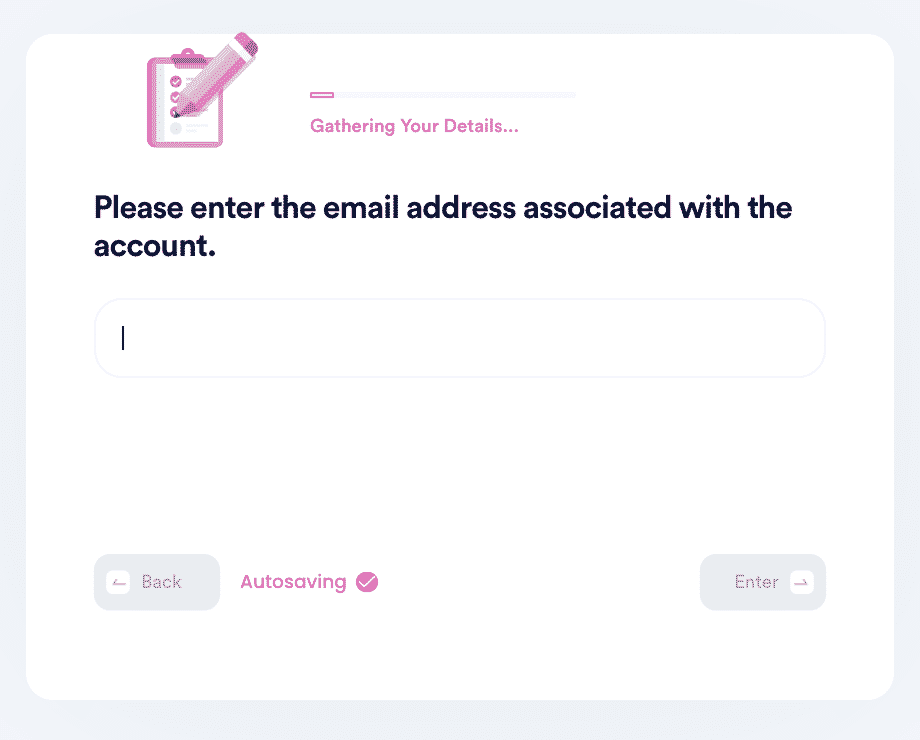 3. Help us verify your account ownership by entering the date you first created the account, when you last logged in, and any payment methods saved under the account.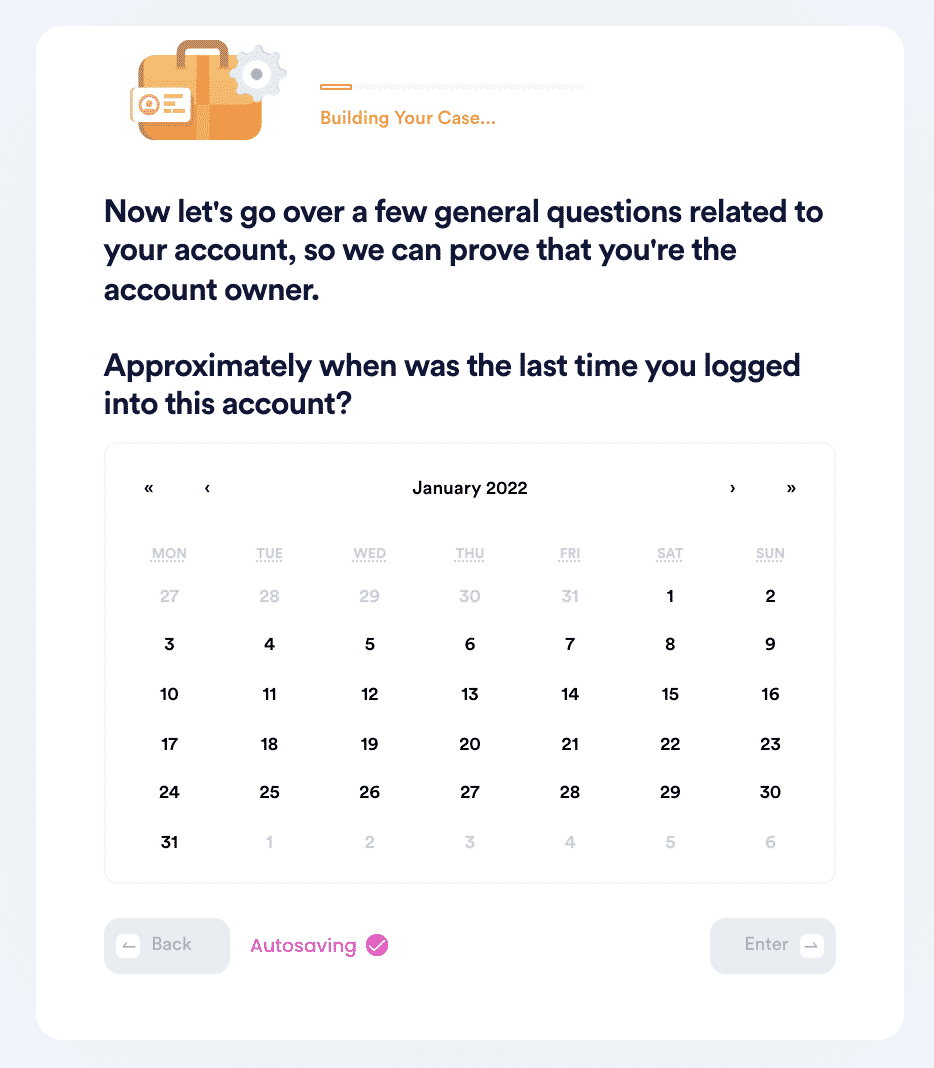 4. Upload photographic evidence if you have any that can help prove your account ownership.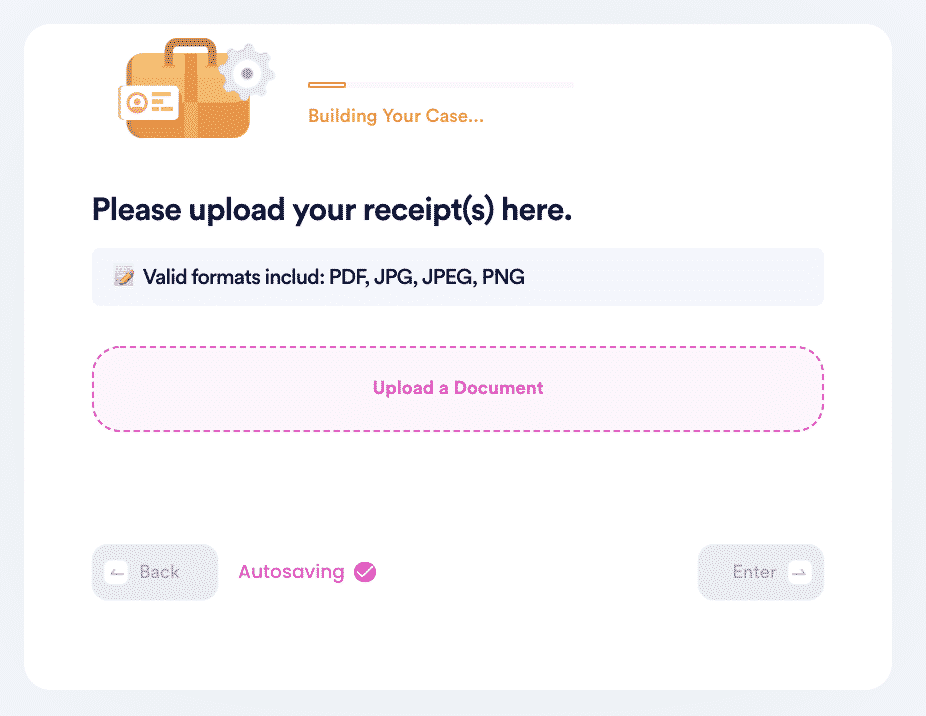 5. Enter any last known or previously used passwords to help verify your identity.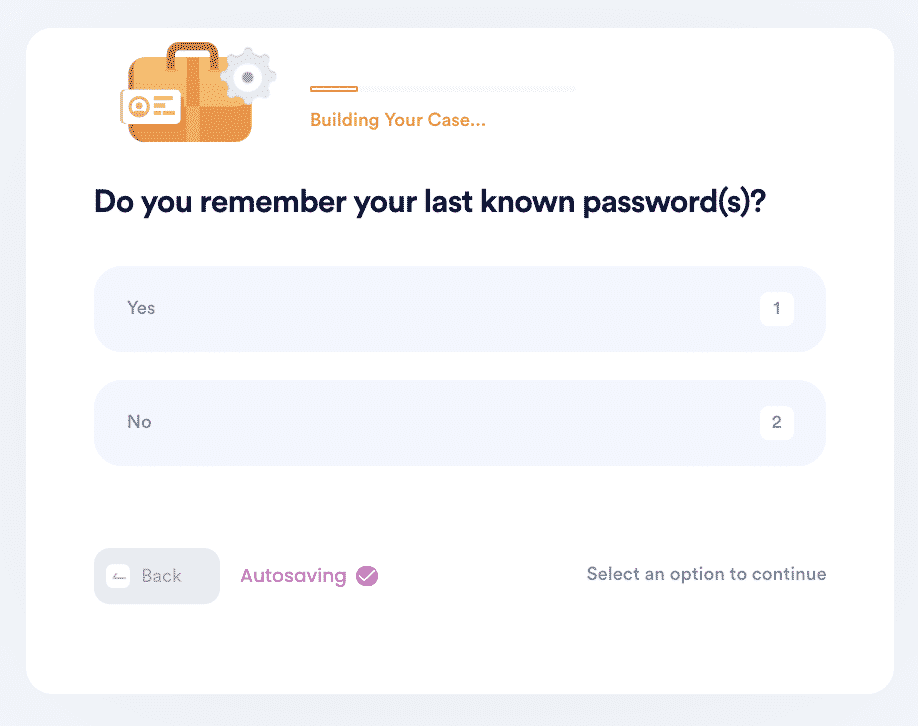 6. Enter your contact information and submit the task!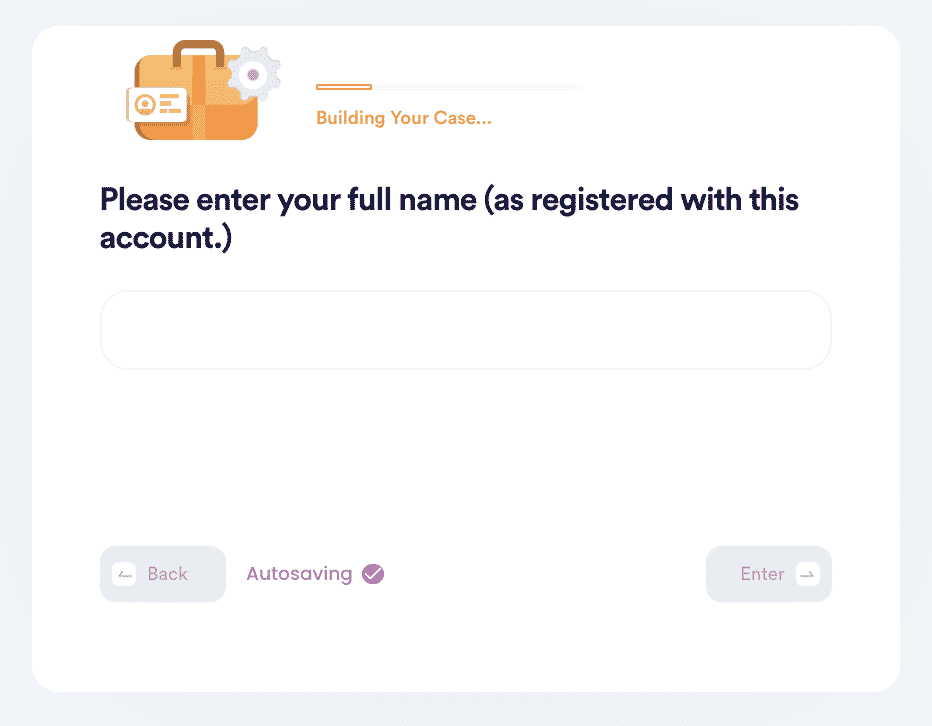 That's it! Back to enjoying your Trove account with no headache and no hassle.
Why You Should Use DoNotPay to Reset your Trove Password
You can go it alone in resetting your Trove password, so why use DoNotPay? If your goal is accessing your account in the most efficient way, DoNotPay is the way to go. DoNotPay is:
Fast - You have better things to do. Why spend your time going from browser to browser?
Easy - A few clicks, and it's done.
Successful - You can rest assured that we're making the best case for you to access your account.
We take the hassle out of password resets so that you can get back to gaming quickly and efficiently.
DoNotPay Helps Reset All of Your Forgotten Passwords
Password problems are not unique to your Trove account. DoNotPay can help reset your other forgotten passwords as well. Below are just a few of the many accounts where DoNotPay can help.
How Else Can DoNotPay Make Your Life Easier?
Password resets are just one of the many mundane tasks that are necessary but take up valuable time and energy. We recognize that you have a life to live beyond these aggravations. That's why DoNotPay takes the mundane and makes it manageable.
Other tasks DoNotPay can help with include:
Before going it alone, consider using the fast, easy, and successful help provided by DoNotPay. Put the aggravation behind you and get back to living with the help of DoNotPay.