A Rundown of Trexis Insurance Claims
Filing an insurance claim with Trexis—an Alabama-based auto insurance company—is usually a difficult task. The claiming procedure requires a lot of paperwork, explanations, and steps that may confuse the policyholders.
This guide will help you understand how to use DoNotPay—the most efficient service for claiming any insurance, including health, accident, and unemployment coverage. You will get detailed instructions on appealing the claim if it gets denied and getting compensation fast.
What Does Trexis Insurance Cover?
Trexis insurance terms and conditions depend on the location of the insured person. Their insurance plan is available in 11 U.S. states:
Ohio

Texas

Virginia

Indiana

Georgia

Missouri

Alabama

Arkansas

Kentucky

Tennessee

South Carolina
Regardless of the location, the company's policy usually covers a few general categories. You can see the details in the following table:
| | |
| --- | --- |
| Category | It Refers To |
| Liability Coverage | Property damage or medical expenses for bodily injures the other party had if the accident was your fault |
| Medical Payments | Medical or funeral costs in case of death or bodily injury |
| Uninsured Motorists Coverage | Compensatory damage caused by the uninsured motor vehicle owner |
| Your Vehicle Coverage  | Your vehicle damage due to accidents and collisions that were or were not your fault |
| Personal Injury Protection (PIP) Coverage | PIP benefits if you suffer bodily injuries during the accident |
When Is the Right Time To File a Claim?
According to the company's terms and conditions, the sooner you notify the company of the incident, the sooner they will be able to assess the damage and compensate for it.
How Can You Make a Trexis Insurance Claim by Yourself?
You can choose between three claim filing methods Trexis provides:
Phone

Email

Online claim form
Raising a Trexis Insurance Claim via Phone
To raise a phone claim with Trexis, you need to follow the instructions below:
Dial

(877) 384-7466

Wait for the customer support representative to pick up your call and tell them about the incident

Provide them with your policy number and disclose any other required information
The company will schedule a damage assessment and inform you about the applicable reimbursement methods. Be ready to provide any type of evidence Trexis may need, such as insurance documentation or photos of the damage.
Raising a Trexis Insurance Claim via Email
If you want to claim your insurance by email, proceed as follows:
Go to the official Trexis website

Click on the

Email Us

tab on the right

Enter your contact details and your policy number

Write an e-message in the required field explaining why you are raising a claim and specifying the nature of the damage

Tick the box that says

I would like to be contacted regarding this issue

Hit the

Send

button
When Trexis receives your request, they will reach out to you. The rest of the procedure is the same as for the phone claim.
Raising a Trexis Insurance Claim via Online Form
The third option is reporting the incident and submitting a claim online. Here's how you can do it:
Go to the official Trexis website

Choose the

Report an accident and file a claim

option

Log in to your Trexis account

Fill in the form you will get redirected to and submit it
| | |
| --- | --- |
| Can You Claim Your Insurance Via | Yes/No |
| DoNotPay | Yes |
| Email | Yes |
| Phone | Yes |
| Chat | No |
| In Person | No |
| Online | Yes |
Get Help From DoNotPay and Claim Your Insurance in a Snap
The problem with the standard claiming procedures is that they are usually too complicated. Luckily, DoNotPay has developed a service that simplifies the process and lets you file an insurance claim fast!
To use this perk, follow the instructions below:
Log in to DoNotPay using any

web browser

Find the desired insurance using our search tool

Enter the required personal details and insurance policy information

Tell us what happened and describe the accident in detail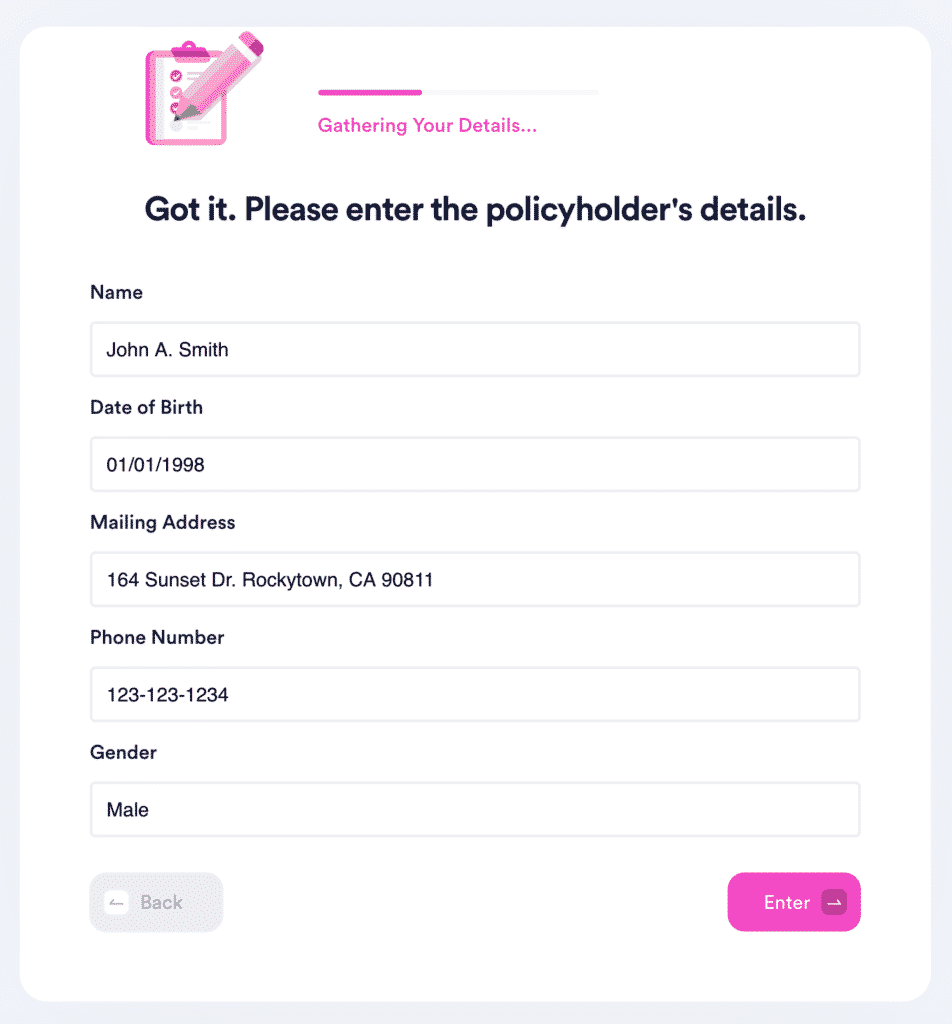 After you hit the Submit button, we will create a claim letter based on your case and send it in your stead. You can expect the company to call or send you an email to discuss the matter further.
You can use our app to claim insurance from many providers, including Root, Grange, Hanover, and Ace American.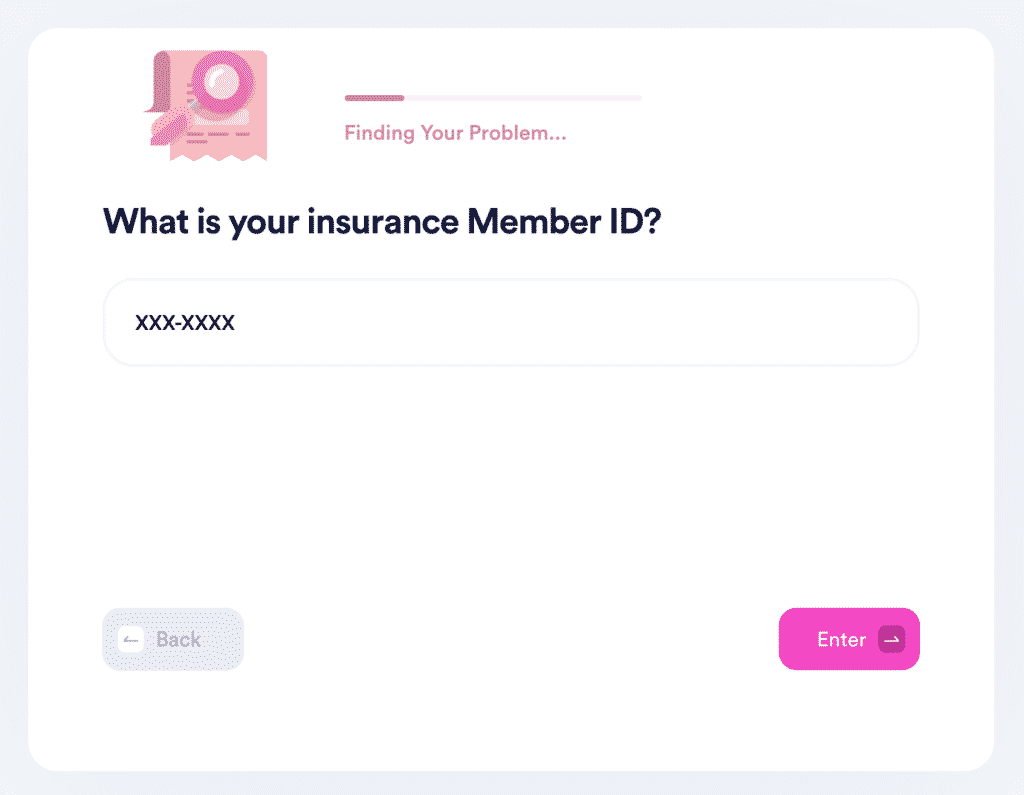 Send Appeal Letters Within Minutes With Our App
Did Trexis refuse to honor your policy? The only way to make them take a second look at your case is to appeal the rejected claim. Instead of dealing with the customer care agents, let DoNotPay file an appeal for you with zero bureaucratic hassle!
To have us send an appeal letter on your behalf, open DoNotPay in your web browser and proceed as follows:
Find the insurance type

 

in the search box

Click on

Appeal a Denied Insurance Claim

Complete the rest of the steps to finalize the appeal request 
Regardless of what they decide, the company's representatives will contact you via phone or email to let you know the outcome.
Need Help Fighting Bureaucracy? Use DoNotPay!
As the world's first robot lawyer, DoNotPay can help you resolve a plethora of tedious administrative issues. Our app will assist you in getting justice in small claims court, getting refunds from merchants, reporting annoying spam emails and text messages, reporting copyright infringement, bypassing phone number verification, and so much more!
You can also rely on DoNotPay's help when it comes to subscriptions. If you want to sign up for a free trial, cancel a service you no longer use, and skip the phone queue when doing so, our app will provide its assistance.
Our App Saves You Time and Money
Are you unable to pay your bills? Use the world's first robot lawyer app to cover them! Do you want to appeal your traffic or parking tickets? DoNotPay will help you appeal them in the blink of an eye.
Our app can do so much more than that, though—with DoNotPay by your side, you can sign up for clinical trials, ace government tests, claim any type of warranty, schedule an appointment with the DMV, and handle any other bureaucratic task.