How to Start Your Trend Micro Free Trial Without Giving Your Credit Card Information

Trend Micro Maximum Security protects up to five devices with antivirus, anti-ransomware, antispyware, and identity theft protection. A  gives you 30 days of protection before you need to purchase the service. It's an easy way to see if you enjoy the product before committing.
Does Trend Micro Offer a Free Trial?
Yes. The 30-day  offers security for Android and iOS devices with 24/7 support. You receive all the features and benefits during your trial, so you can fully experience Maximum Security and decide if you want to purchase the service when your trial is over.
How Do I Sign Up for the Free Trial of Trend Micro?
It's easy to sign up for your free trial:
Make sure your device meets the minimum system requirements
Visit the Trend Micro website and click "Download Free Trial"
Run the installer by double-clicking the downloaded file
Select "Trial Version"
Follow the additional instructions
You have 30 days of free protection
Trend Micro does not require you to enter your credit card information when you sign up. When the trial is over, your protection will simply end. If you decide to continue with the service, you'll need to purchase it.
Does the Trend Micro Free Trial Automatically Renew Into a Paid Subscription?
No. Unlike many services, Trend Micro does not require a credit card when you sign up for a free trial. This allows you to enjoy your trial without worrying that you'll forget to cancel the service and get charged for something you decide you don't want.
However, if you enjoy your Trend Micro trial and want to continue with the service, you'll need to take the steps to purchase it for uninterrupted protection. There are two ways to do it:
Go to the Trend Micro website.
Click "Buy Now and Save".
Choose a one or two year subscription.
Fill out your payment details and complete the purchase.
If you've done a free trial, you can activate your paid subscription from there:
Open Trend Micro.
Click "Already have a serial number" in the lower left corner.
Enter the serial number from your order confirmation email.
Enter your payment information and complete your purchase.
How Much Does Trend Micro Cost?
These are the current introductory prices for a one-year subscription of Trend Micro protection:
| | | |
| --- | --- | --- |
| Product | Regular Price | Introductory Price |
| Maximum Security | $89.95 | $39.95 |
| Internet Security | $79.95 | $39.95 |
| Antivirus+ Security | $39.95 | $19.95 |
For an additional $20, you can upgrade to the Software + Service Plan. While Maximum Security offers all the security benefits plus the support you need to get your product going, the Service Plan offers additional perks:
Virus and spyware removal
Security health check service
Direct access to support specialist
24/7 emergency assistance and support
Automatic priority access to support
Remote control support
Those prices apply for your first term. When your subscription renews automatically, it will do so at whatever the price is for the subscription at that time, which will probably be more expensive than your introductory offer. That's why it's important to manage your subscriptions carefully and cancel them before your next billing if you realize you no longer need the service.
How to Avoid Automatic Renewal on Free Trials With a DoNotPay Virtual Credit Card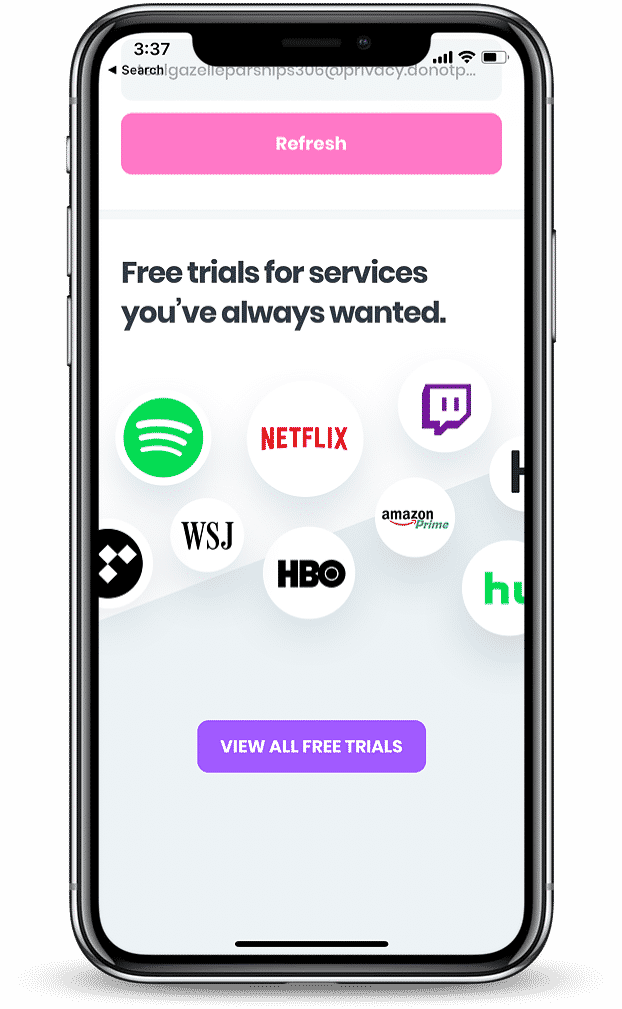 Fortunately,  without entering your credit card information. Many subscription services don't do that. Instead, they ask you to provide payment info so they can automatically charge you for your first subscription term when your trial is over.
This is convenient if you want to continue with the service. Of course, the companies want you to enjoy the product and continue—but if you don't enjoy the product, they're simply hoping you'll forget to cancel so they can charge you anyway.
Don't risk accidentally paying for a service you don't want. Instead, enjoy your free trials without hassle by using DoNotPay. Our free virtual credit cards are an easy, stress-free way to try a variety of services without commitment until you can be sure you love them before you commit. This is how it works:
DoNotPay generates a random credit card number. Use this number when you sign up for a free trial.
There is no money or account associated with the card number, so it cannot be charged. Instead, when your trial is over, you'll be automatically unsubscribed. That way, you don't have to keep track of when you signed up and when your trial ends.
Learn more about virtual credit cards here.
You can use DoNotPay for a risk-free trial of any subscription service, but we do so much more than virtual credit cards.
What Else Can DoNotPay Do?

We're here to help with a variety of legal and financial challenges, including:
Learn more about how  can help you streamline some of life's most common but confusing hassles.