File Transamerica Life Insurance Claims Hassle-Free
Life insurance offers additional security and peace of mind to you and your family members, and Transamerica is one of the prominent providers of life insurance policies in the U.S. Apart from life insurance, the company provides supplemental medical insurance.
Even though many people fear the complicated claiming procedures, submitting Transamerica life insurance claims does not have to be a burden.
You are a few clicks away from filing any insurance claim with DoNotPay. We are here to provide a fast yet efficient solution to collecting your insurance money.
What Does Transamerica Life Insurance Cover?
Transamerica Premier Life Insurance Company, formerly known as Monumental Life Insurance Company, provides the following insurance plans:
Life Insurance Policy
Coverage

Term Life Insurance

Offered in 10, 15, 20, 25, and 30-year terms

The Trendsetter LB policy

Up to $2 million

Giving access to a certain amount before death in case the insured person has been diagnosed with a terminal, critical, or chronic illness

Providing an accidental death benefit and living benefits option

The Trendsetter Super policy:

Up to $10 million

Available for clients from 18 to 80

Convertible to a permanent insurance policy

Whole Life Insurance

Regular policies of up to $2 million

Small policies covering funeral and other final costs of up to $50,000

Index Universal Life Insurance

Details provided by an insurance agent

The cash value depends on the market value

Final Expense Insurance

A whole life policy with:

Death benefits in the range of $25,000–$50,000

The age limit of up to 85 (75 for New York residents)
You should be aware that insurance companies must adhere to state laws regarding payments for certain types of deaths, such as suicide or drug overdose.
In case you have any doubts regarding the terms of your policy, contact Transamerica at 1-800-797-2643.
Submit Transamerica Life Insurance Claims With DoNotPay
DoNotPay can help you file a life insurance claim with no problems! When your loved one passes away, the last thing you should concern yourself with is finding the right claim form, the contact information of the insurance provider, or talking to claims representatives.
We will take care of the claims process smoothly! Initiate your life insurance claim by following these easy steps:
Open DoNotPay in a

Choose

Life Insurance

Provide essential information, such as the policy number, provider, and holder

Add any relevant details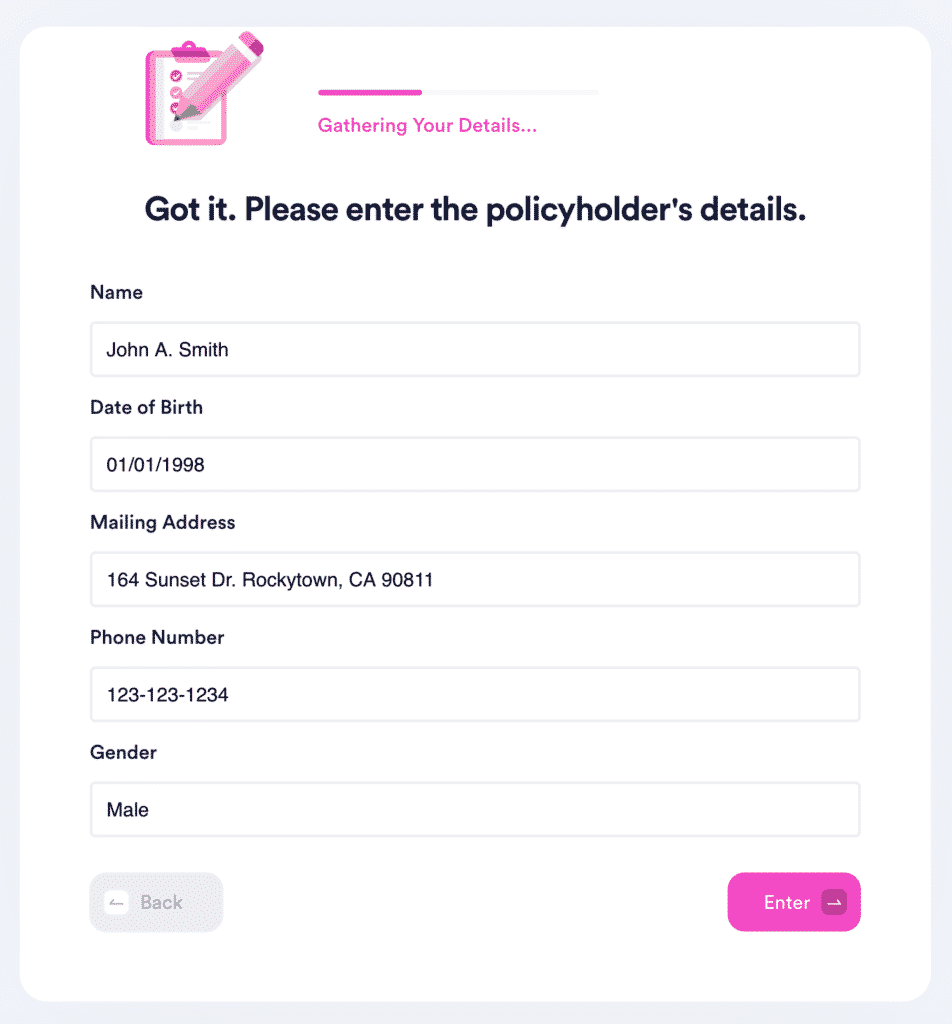 Our app will complete the Transamerica life insurance claim and file it on your behalf.
You can now focus on other chores as DoNotPay has filed your claim, and a Transamerica representative will get back to you with further instructions.
DoNotPay can help you file life, accident, car, unemployment, flood, hurricane, and home insurance claims.
Find out how easy it is to submit a life insurance claim for 21 Century, Combined Insurance, Prudential, or Liberty Mutual with our app.
File Transamerica Life Insurance Claim by Yourself
If you would like to submit a Transamerica life insurance claim on your own, you can do it via:
An online form

Phone

Mail

Fax
Access a Transamerica Premier Life Insurance Company Claim Form Online
Filing an insurance claim can be challenging, but most providers have enabled online claim forms you can complete. Here is how you do it for Transamerica:
Open the

Claim Form

page

Enter the policy number

Choose the state in the drop-down menu

Complete the provided claim form
Make sure you have Acrobat Reader installed. Otherwise, you will not be able to download the adequate claim form.
File a Transamerica Life Insurance Claim Form via Phone
Another option of submitting Transamerica life insurance claim forms is by talking to a claims representative at 1-888-345-0234 during the following business hours:
Monday–Friday
8 a.m.–7 p.m. (CT)
If you prefer to get answers via email, you can send your questions here.
Submit Monumental Life Insurance Claim Forms by Mail
You can file a Transamerica life insurance claim and supporting documentation to:
PO Box 869092
Plano TX 75086-9092
Call the above-listed number and check with a representative what the necessary paperwork is.
Fax Transamerica Life Insurance Claims
Another option for filing a life insurance claim and the required documentation is by faxing them to 1-972-881-4527. Do not forget to provide the insured person's name and policy number.
Should You Fuss if Transamerica Rejects Your Insurance Claim?
No, you should not worry if Transamerica rejects your life insurance claim! DoNotPay swoops in to help you appeal the decision.
To start the appeal process, take these steps:
Visit DoNotPay in any

Select

Life Insurance

Click on the

Appeal a Denied Insurance Claim

feature

Follow the quick prompts
Our AI-powered app will use your information to generate an appeal letter, and we will send it to the right address.
What Else Does Transamerica Offer?
Together with life insurance, Transamerica provides other financial services and products, including:
Mutual funds

Employee benefits

Retirement planning

Annuities

Exchange-traded funds (ETFs)
DoNotPay Is Your Shortcut Through Bureaucracy
With our app, you don't have to spend hours figuring out how to request a refund, cancel a service, or book a DMV appointment.
We take over all the hard work! Forget about waiting in a phone queue for hours in hopes of reaching a customer service rep. Our AI-powered app will call any company for you and ping you when a human appears on the other end of the line.
DoNotPay also speeds up the process of filing insurance claims, claiming warranties, reducing property tax, and drafting various legal docs.
Keep the Communication Lines Clear With DoNotPay
Do you know how powerful DoNotPay's virtual credit card is?
This super-smart feature can not only sign you up for no-risk free trials but can provide you with an alternative email address. You can test any service without giving out your real email, which will keep your inbox clean from spam!
If you have family or friends within the U.S. prison system, our app helps you get in touch with them quickly.
We can also make sure you don't become a target of text and robocall scammers! Keep your phone number private and avoid this type of harassment by using our Burner Phone feature!
In case you need to fax a document, there is no need to search for the instruction manual on how to operate a fax machine. DoNotPay makes it simple to send online faxes anywhere!