How to Dispute Traffic Tickets in Denver
Being issued a traffic ticket is the start of a tedious and frustrating chain of events. Not only does the ticket come with a high fine you are ordered to pay, but the offense adds points to your driving record, leading to higher car insurance premiums.
If you have been issued a traffic ticket in Denver, Colorado, one of the options you have is to plead not guilty and fight the ticket in court. While this can be a difficult process, it is worthwhile to do if you feel you have a strong case. In this article, we will discuss the process of disputing . As you will soon discover, DoNotPay can help you fight your ticket with much faster results than if you were to do it yourself.
Commonly Issued Traffic Tickets in Denver

The following are the most commonly cited moving violations and their points.
| | |
| --- | --- |
| Speeding 5-9 mph over limit | 1 point |
| Speeding 10-19 mph over limit | 4 points |
| Speeding 20-39 mph over limit | 6 points |
| Speeding 40 mph or more over limit | 12 points |
| Improper passing | 4 points |
| Improper turn | 3 points |
| Careless driving | 4 points |
| Failure to stop for a school bus | 6 points |
| Driving while intoxicated or under the influence of drugs | 12 points |
| Failure to observe traffic sign or signal | 4 points |
| Failure to signal or improper signal | 2 points |
Common  parking violations fined at $35.00 are as follows:
Double parking
Obstructing traffic
Medians/Islands
Against traffic flow
Within 5 feet of alley/driveway
Within an intersection
Within 10 feet of a hydrant
Bicycle lane obstruction, sidewalks areas, crosswalks are fined at $65.00
How to Pay a Traffic Ticket in Denver
Parking, boot, and other fees can be paid online, by phone, or by mail. In-person, payment is not accepted at this time.
Pay online at the Denver government agency website. Have your citation number ready and payment by Visa, MasterCard, or Discover.
Pay by phone at (866) 280-9988. Have your citation number ready. You can pay with Visa, MasterCard, or Discover.
Pay by mail by check or cashier's check. Write your ticket number on the check. Mail to Parking Violations Bureau, P.O. Box 46500, Denver, CO 80201-6500.
All other traffic tickets can be paid either online or by mail. The court does not accept payment by phone or in person.
Pay online at the Denver County Court website portal. Enter your case or AB number and follow the prompts.
Pay by mail. Sign the ticket stating you are pleading guilty and mail it along with your payment to Denver County Court, 1437 Bannock Street, Room 135, Denver, Colorado 80202. Make checks out to the Manager of Finance.
If you were ticketed by photo radar, pay online at this website. You will need your citation/violation number and pin number from your ticket.
Reasons to Dispute a Traffic Ticket in Denver
There are several reasons why you may want to dispute your Denver traffic ticket.
You believe you were wrongly accused of committing a traffic violation.
You wish to challenge the evidence that was used against you, such as contradictory witness testimony or faulty radar equipment.
You feel that your ticket has been unfairly issued by an inexperienced police officer who may not have been trained properly in how to enforce traffic laws.
You believe that pleading guilty to the traffic violation will negatively impact your driving record and raise your insurance rates.
You want to avoid paying the fine associated with your ticket, which can be significant depending on the violation committed.
What Preparations Should You Take Prior to Pleading Not Guilty?
If you plan on pleading not guilty to your traffic charge, the following steps should be taken ahead of your court appearance:
Contact a recommended traffic defense attorney for advice.
Review the evidence against you with the attorney and how you plan on defending your plea.
Prepare a statement with the reasons why you are entering a not guilty plea.
Be prepared to answer questions about the charge.
How to Dispute a Denver Traffic Ticket on Your Own
To dispute a traffic charge, you must appear in court at the time and location as stated on your ticket. Check the docket monitors on the first floor to determine which courtroom your case will be heard in. The first appearance is called an arraignment. The judge will tell you what your charges are, and your rights, and inform you of possible penalties. Respond by entering your plea of not guilty. This means you will go to a final hearing or trial.
How to Dispute Your Denver Ticket With DoNotPay in Less Than 120 Seconds
DoNotPay has successfully handled over 200,000 tickets from cities such as Las Vegas, New York City, and Los Angeles, as well as the state of California.
Here's how they can help you contest your traffic ticket without a lawyer.
Log in to DoNotPay and go to the Ticket Disputes category. Select the correct product based on your traffic ticket.

 

Upload a photo of your citation.

 

Provide us with some details on why you believe the citation issued is a mistake.

 

Select whether or not you want the letter mailed to the traffic ticket issuer on your behalf! 
That's it! You'll receive an appeal letter that contains state vehicle codes to boost your case.

 
It's really that simple. Look out for your traffic ticket issuer's response to discover whether you won.
What Else Can DoNotPay Do?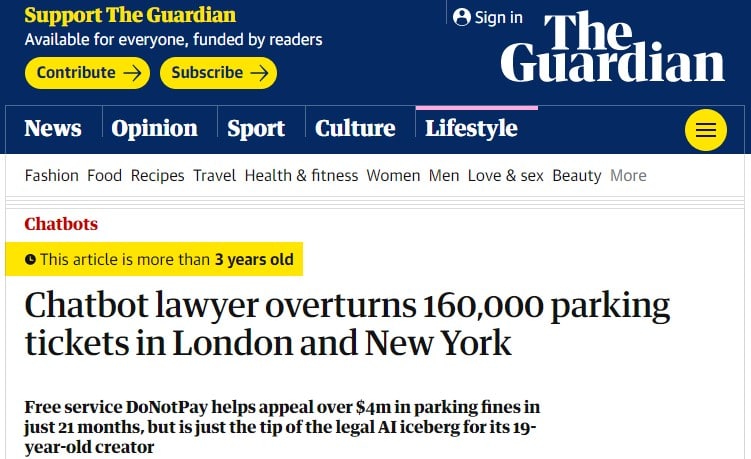 In addition to helping you fight your Denver traffic ticket, DoNotPay can help you with the following:
DoNotPay cuts through bureaucratic red tape to save you time and money. Join us today to get your Denver traffic ticket dismissed!