Can You Appeal a Traffic Ticket In Duval County?
Traffic tickets that have been issued in Duval County are administered through the County Clerk of the Court's Traffic Violations Bureau. The bureau offers a number of ways that you can resolve a traffic ticket, and for many citations, if you plead guilty by paying the fine online before your court date, you won't have to go to court. However, there are certain types of traffic offenses that require a mandatory court date, and if you wish to avoid the consequences of a traffic conviction, you likely will have to go to court to dispute the ticket.
DoNotPay can help you dispute your  by quickly providing you with the list of local vehicle codes that pertain to your case.
Duval County's Point System
In  and throughout Florida, drivers who have been convicted of traffic offenses are assessed points against their license. If too many points are amassed within a certain period, the driver's license can be suspended as follows:
12 points within 12 months: 30-day suspension
18 points within 18 months: 3-month suspension
24 points within 3 years: the 1-year suspension
The Options You Have When You've Received a Duval County Traffic Ticket

For most types of , you have a number of options for resolving the case.
Court Payment System
You can pay the ticket online through the court's payment system within 30 days. You can also pay the ticket at any Clerk's Office location throughout the county or by mailing payment to:

Duval County Clerk of the Courts, Attn: TRAFFIC VIOLATION BUREAU, PO Box 660, Jacksonville, FL 32201. It should be noted that, when paying a Duval County traffic ticket by mail, you pay only with a money order, certified check, or cashier's check.

Attending Traffic School
You can pay for the ticket within 30 days and agree to attend traffic school. You must elect to attend traffic school at the time you pay your ticket, and you have up to 60 days to complete the school and return the Certificate of Completion to the Clerk's Office in order to prevent points from being assessed against your license.
Request to Appeal Your Ticket
You can request a court date on which to

appeal your ticket

. Requests can be made in person at any Clerk's Office in the county, by faxing the request to (904) 255-2358, or by mailing your request to the address listed above, with an included self-addressed, stamped envelope.
The Types of Tickets That Require a Court Appearance
As mentioned, certain  will result in a mandatory court appearance, such as:
Leaving your child unattended in a vehicle
Dropping a load on the roadway, or an accident resulting from a load shifting in transport
An accident in which someone is seriously injured or killed
Passing on the entrance or exit side of a school bus.
Driving 30 mph or more over the speed limit
What if the Court Date You're Given is Inconvenient for You?
When requesting a court date to dispute your ticket, be aware that you will not be able to select the date, but rather will be assigned one in accordance with the availability of the court. The County Clerk's Office is unable to reschedule court dates, meaning you or your lawyer will have to be present on the date provided.
How DoNotPay Can Help You Dispute Your Traffic Ticket
 DoNotPay can help you handle any type of traffic ticket, including:
Parking tickets
Speeding tickets
Red light tickets
Tollbooth tickets
Seat belt tickets
Other types of tickets
Here's How It Works
Log-in to DoNotPay and go to the Ticket Disputes category. Select the correct product based on your traffic ticket.

 

Upload a photo of your citation.

 

Provide us with some details on why you believe the citation issued is a mistake.

 

Select whether or not you want the letter mailed to the traffic ticket issuer on your behalf! 
That's it! You'll receive an appeal letter that contains state vehicle codes to boost your case.

 
Watch for correspondence from the ticket issuer to learn whether your case has been resolved.
Is It Worth It to Dispute a Duval County Traffic Ticket?
It is always worth it to dispute a traffic ticket because it can prevent points from being assessed against your license and a conviction from appearing on your driver's history. Plus, with the assistance of DoNotPay, disputing a traffic ticket in Jacksonville is quick and simple.
What Else Can DoNotPay Do?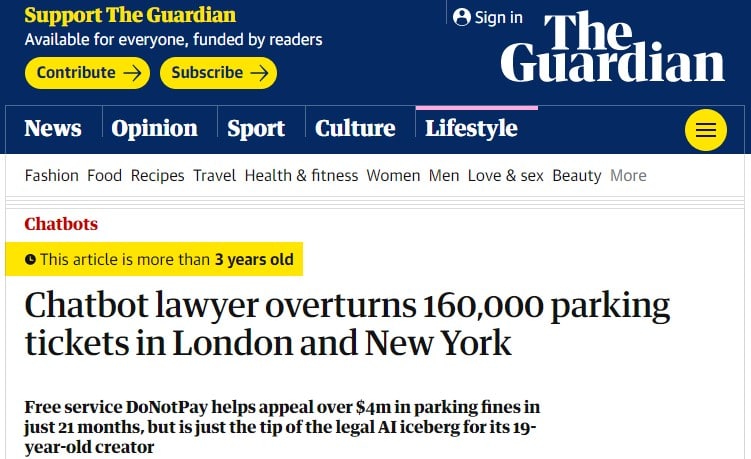 While DoNotPay's Traffic Tickets product helps you save time and money on traffic convictions, we also have products to help you save time and money on other tasks, such as filing a legal claim or an insurance claim, negotiating a car lease, obtaining compensation for issues you encountered on airline flights, skipping the wait and frustration of renewing your car registration, and much more.
Find out how DoNotPay can help you with your most frustrating and time-consuming tasks by signing in or signing up today.