DoNotPay Shows You How To Trademark Your Logo Design Hassle-Free
Looking to trademark a logo design, but you do not know where to start? DoNotPay's easy-to-read guide will explain all about registering a logo as a trademark. We will tell you why you need a trademark, how to design your logo, and which programs to use.
If you wish to register a trademark as effortlessly as possible, our app can help with that too!
What Is a Trademark?
Unlike copyrights, which protect original creative work, trademarks make your goods or services stand out from those of your competitors on the market.
By registering a trademark, whether it is a business name, slogan, or any other element, you protect it from infringers who could harm your reputation. Other companies or individuals will be prohibited from using your trademark without your authorization. If someone tries to steal it, you can take them to court.
Once your trademark is registered with the U.S. Patent and Trademark Office (USPTO), it will remain valid for ten years. If you would like to continue using the trademark, you can renew it during the fifth or sixth year of filing it.
Besides your business name or slogan, you can also trademark various types of designs, such as:
Product designs
Label designs
How To Trademark a Logo Design
Trademarking a logo design requires you to follow a few steps:
Get a logo
Check for existing trademarks
File a trademark registration form
Getting a Logo
When designing a logo, you need to ensure that it meets the United States Patent and Trademark Office (USPTO) standards for uniqueness. It can not be too generic or similar to another design that is already trademarked or has a pending application.
You have several solutions to get a logo, as follows:
Solution
Explanation
Creating the logo yourself
To create a logo on your own, you must:

Find inspiration for your design
Choose your design style
Pick the right typography

You can use programs such as Inkscape, Photoshop, CorelDRAW, and many more

Hiring a designer
If you don't have much experience in this area, you should hire a professional. The designer will listen to your ideas and create several logo options you can choose from
Using an online logo maker
Various websites offer free logo maker services. They are easy to use, and you can get your design fast
Checking for Existing Trademarks
When you settle on a logo, you need to search the USPTO database and find out whether a similar logo is already in use. To do this, you will need to visit the USPTO's official website and choose the Free Form search option, which uses multiple search fields and Boolean logic to find used logos. This way, you are more likely to discover whether your logo can be registered.
Filing a Trademark Registration Form
Once you make sure that your design is not in use, you need to file an application with the USPTO. The application must contain:
Your information—Include your name, address, citizenship, business details, and your legal representative's contact info
Trademark drawing—Add the name and drawing of your logo design
Description of what your logo stands for—Write down what services and goods your design will represent
Trademark class—Categorize your trademark into one or more trademark classes, depending on what goods or services your business provides
Your or your legal representative's verified statement—Write down the date and sign a declaration to verify that your application has been submitted
If completing and filing a trademark application form seems like a tedious task to you, as we can fill it out and forward it in your stead.
Paying the Application Fee
Upon completing the application, you will need to pay the filing fee. The cost of your registration depends on the number of classes you register under and the type of filing option you choose. You can select between these two:
Trademark Electronic Application System (TEAS) PLUS—$250
Trademark Electronic Application System (TEAS) Standard—$350
How To Trademark a Logo Design Fast and Easy Using DoNotPay's Handy Tool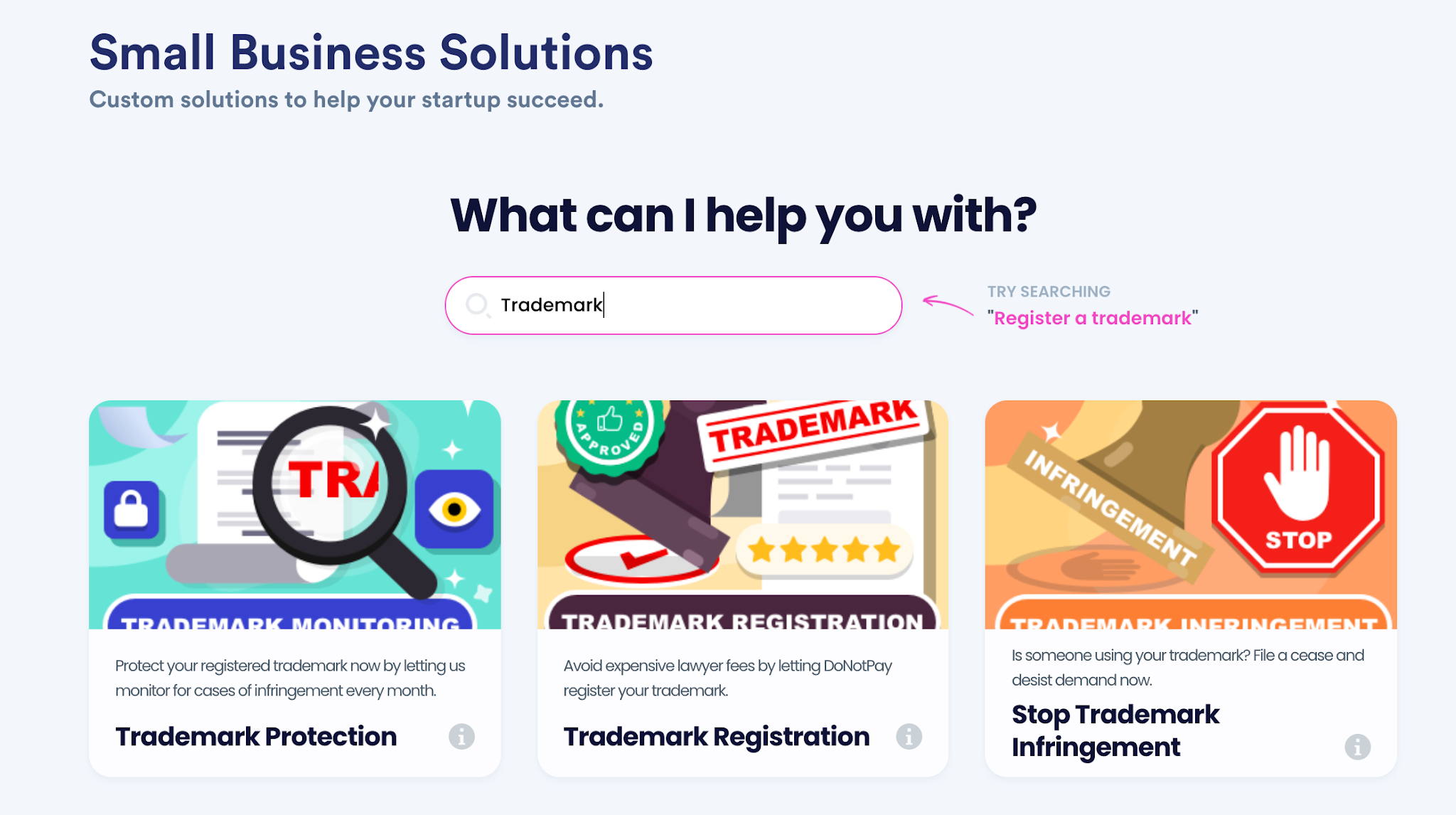 Want to trademark a design without wasting time or putting much work into it? DoNotPay can help by:
Completing the application form for you
Sending the form to you so you can review it and e-sign it
Submitting the application to the USPTO in your stead
Providing a tracking number that you can use to monitor the application's status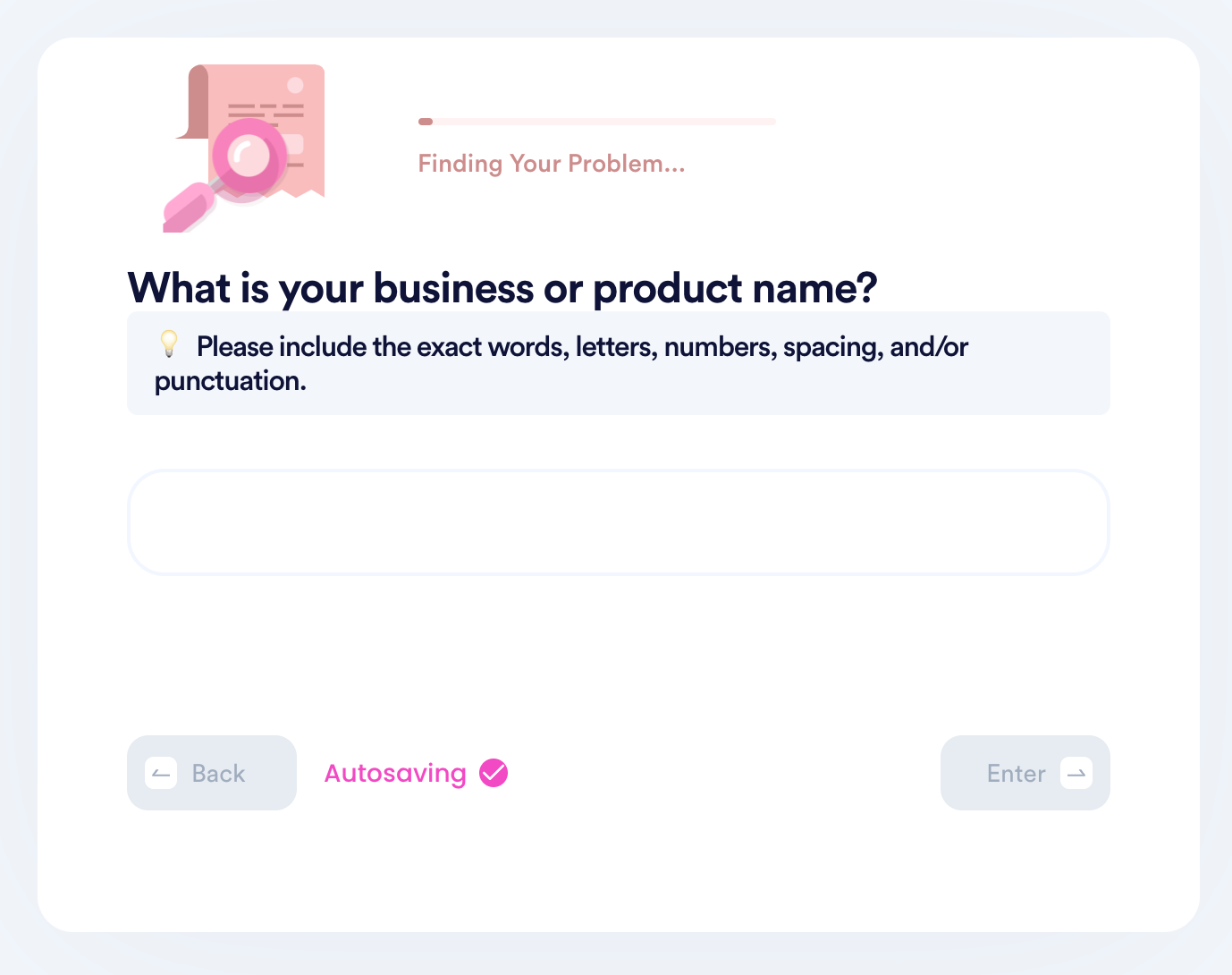 Our AI-powered app is simple to use and requires you to follow a few easy steps.
Here is what you need to do:
Select our Trademark Registration product
Give us details about your trademark
Add the photos of your logo
Once we complete your application, we will send it to the USPTO for approval.
USPTO Trademark Approval Explained
When you submit your application, the USPTO will review it to make sure it meets the criteria. Your trademark request will not be approved if your logo design:
Has an image of any deceased U.S. president whose spouse is still living
Contains images or words that degrade national symbols
Can be viewed as immoral or scandalous
Is too similar to a logo that is already in use
Keep in mind that USPTO does not offer refunds for refused applications.
Resolve Various Business Problems With the Help of DoNotPay
Handling annoying administrative issues is the last thing you want to worry about while trying to build a business empire. The good news is that you do not have to! DoNotPay has developed many nifty products that make various pesky tasks easy to complete.
Some of the small-business-related matters we can help you with are:
Taking out business loans
Obtaining an Employer Identification Number (EIN)
Automating the filing of 83(b) election forms
Requesting your money from customers who won't pay
Registering a DMCA agent
DoNotPay can also make communication with your clients or business partners easier as we enable you to fax and mail your letters, forms, and other important documents without leaving your office.
Maintain a Good Business Reputation
It is no secret that building a trusting relationship with clients takes time and effort, so why have all that hard work ruined by negative online reviews that are fake? DoNotPay is here to help you remove illegitimate, fake reviews in a matter of clicks!
Want to dispute unfair chargeback requests but are not sure how to go about it? By using our Fight Chargebacks feature, you can have DoNotPay create a customized chargeback rebuttal document in a few minutes.
With our app, you can also protect your trademark from people trying to use it, file the self-certification request with the Privacy Shield program, and handle many other aspects of your business hassle-free!