Before You Apply—Must-Know Facts About Trademark Filing Basis 1b
Want to learn about trademark filing basis 1b? It is an essential step for new businesses to take, but it can be complicated.
Also known as an "Intent To Use" application, 1b registrations allow you to protect a part of your brand before going to market. As practical as it is, it can also be a tedious and expensive process. That is why you should .
What Are Trademarks?
A trademark is a federally managed legal protection for various parts of a given brand. Trademarks are separated into 45 classes, specifying which type of goods or services they protect. Brand assets that qualify for trademark registration include:
It is essential to distinguish between trademarks, service marks, and copyright. Even though they all offer federal protection of intellectual property, these three legal terms cover different business assets. Service marks protect services, and copyright regulates works of authorship.
Local companies with a limited market can operate without the protection that trademarks offer. Still, any organization intending to operate in nationwide markets should protect their brand against unauthorized use.
Are Trademarks Necessary?
No—you are not required to trademark your brand. Small businesses may not benefit from a trademark initially, but companies with more competitors should file an application to protect their brand.
The United States Patent and Trademark Office (USPTO) oversees federal laws protecting trademarks. By registering your business name as a trademark, you can sue other companies that infringe on your intellectual property.
What Is a Filing Basis?
A filing basis presents the grounds upon which you submit your 1b trademark application. The Trademark Act lists four specific bases on which you can file:
| Filing Basis | Trademark Act Section | Criteria |
| --- | --- | --- |
| Use in commerce basis | 1(a) | Marks in use currently |
| Intent to use basis | 1(b) | Marks with a bona fide intention of use in the near future |
| Foreign registration basis | 44(e) | A US-based registration of a mark in use in your country of origin |
| Foreign application basis | 44(d) | A US-based registration for a mark that has been submitted for registration in your country of origin |
What Are the Requirements of a 1b Trademark Application?
You must submit the following statement in good faith with a signed affidavit or signed declaration under 37 C.F.R. §2.20:
"Applicant has a bona fide intention to use the mark in commerce and has a bona fide intention to use the mark in commerce as of the application filing date."
An important point to consider is that the USPTO will not register your mark based on a 1b trademark application alone—you must convert the application to a 1a or 44e registration as soon as it is in commercial use.
Trademark 1a vs. 1b
The primary distinction between these two applications is whether or not your mark is already in use or if you plan to use it. Marks currently in use are eligible for a 1a registration, and those that are not can only be submitted on a 1b filing basis.
Why File a Trademark 1b Application?
The main benefit of an Intent-To-Use application is that it allows you to reserve the mark for future use. For example, if you are in the process of launching your business but are worried about competitors using your intended brand, you can gain legal protection by filing a 1b trademark application.
However, doing so puts you on the clock—you must use the registered mark in good time and file a subsequent 1a application to register it properly.
How To File a Trademark 1b Application
Start the procedure by following these steps:
Consult the USPTO database to confirm your mark does not infringe on any others
Visit the Trademark Electronic Application System (TEAS)
Log into or create an account for TEAS
Start a new application for your specific trademark class
Fill in the requisite information about your brand
Submit the application
What Is a Registration Basis?
Besides a filing basis, you must also specify a registration basis for your intended trademark. The USPTO defines it as a "legal basis upon which you can register your mark."
There are only two registration bases:
Use in commerce under Section 1(a)
A foreign registration under Section 44(e)
Do Trademarks Expire?
Yes—a trademark registered at the federal level is only valid for ten years. However, if still in use between years five and six, you can renew your trademark.
The Trademark 1b Application Cost
You will have to budget for two distinct expenses during the trademark registration process.
First, the USPTO will levy a nonrefundable government filing fee for each applicable trademark class. You must select one of the following:
TEAS Plus—$250/class
TEAS Standard—$350/class
TEAS Plus is ideal for first-time applicants whose brand fits into a set description already present in the Trademark ID manual. TEAS Standard is for businesses that require a custom definition of their brand. An Intent-To-Use application comes with the added cost of filing an Actual Use application later, which includes a $100 charge.
The second expense associated with the procedure is legal assistance. Given how complicated the process is, you will want to ensure you do it properly. If you fail to submit your application correctly, the filing fee will not be refunded.
That is why you may also need to hire a trademark lawyer to ensure the process proceeds properly. Unfortunately, a lawyer can cost more than $300/hour.
DoNotPay Manages Your Trademark Application
Do not bother shelling out for a specialized trademark attorney—DoNotPay can do the job for you at a fraction of the cost. Our AI-powered robot lawyer does not charge a steep hourly fee.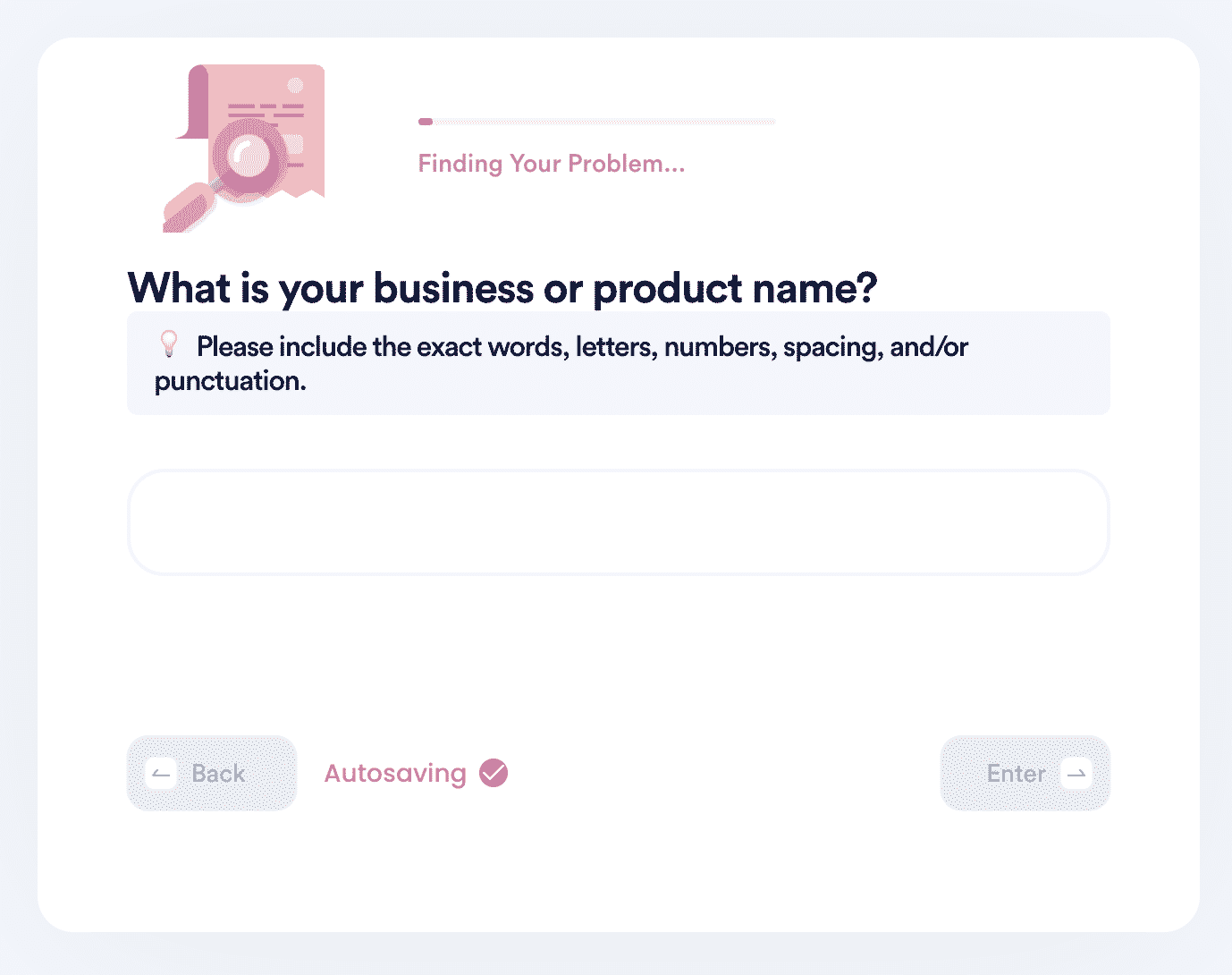 Using the Trademark Registration tool, you can hand off every vital step in the application process, including:
Gathering required information
Filling out and submitting the application
Facilitating review and signing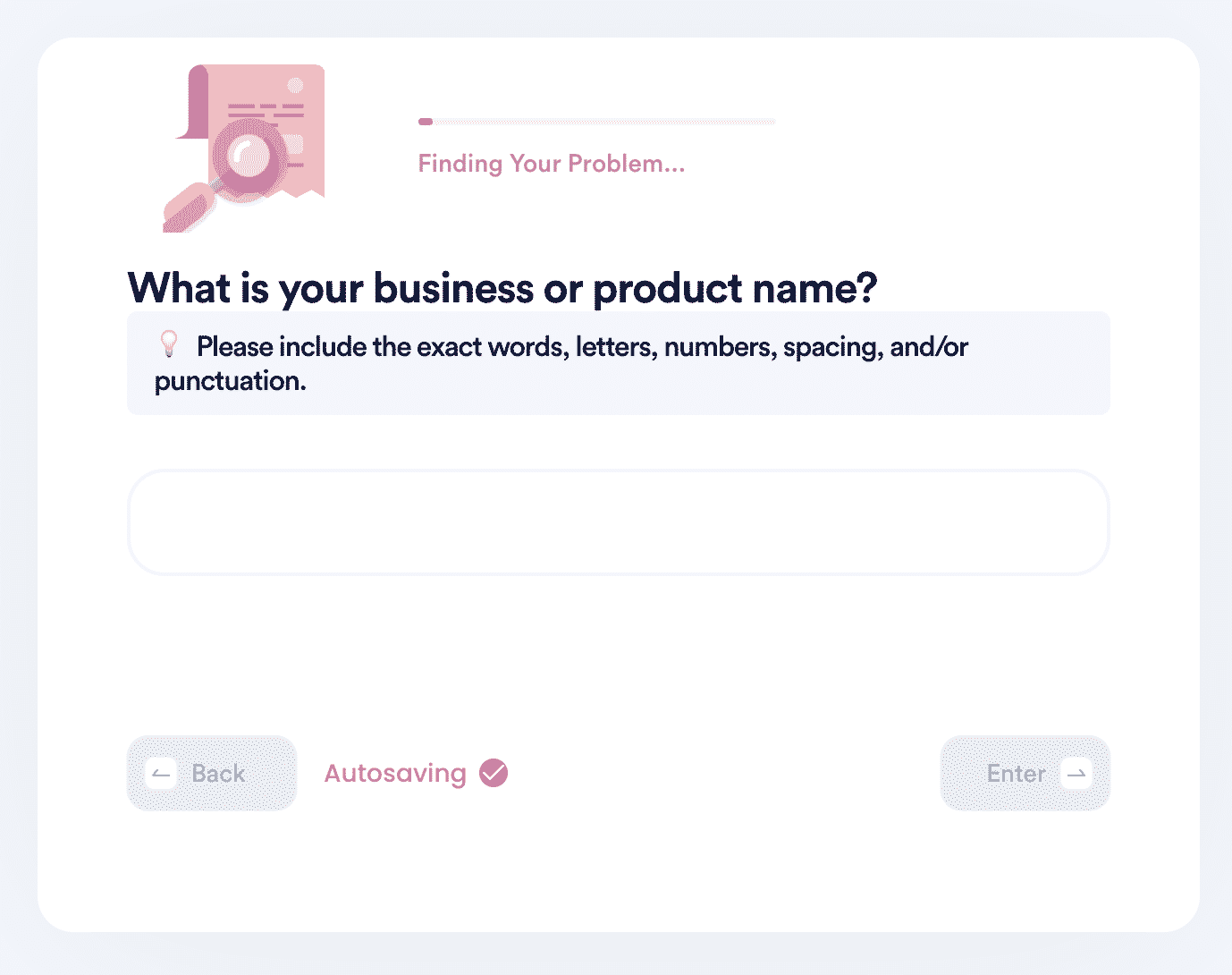 Follow these steps to apply with DoNotPay:
Opt for our Trademark Registration product
Describe your trademark
Pay the filing fee
After we have applied on your behalf, we will give you the application tracking number and ensure the USPTO has your correct contact info, so you can stay updated on the process.
Let DoNotPay Become Part of Your Game Plan
If you want to protect your clients, you may want to join the Privacy Shield program. DoNotPay can help you with the application. What if a client is taking advantage of you and refuses to pay? Our Client Breach of Contract product can solve your problem and get you your promised payment. In case you stumble upon negative client feedback online and you suspect it is unfounded, rely on our Remove Negative Reviews feature to get rid of it.
DoNotPay can also assist you with Employer Identification Number (EIN) registration and 83(b) election form submission. Multitasking has never been easier with our app.
Take Advantage of Our Versatile App
There is even more we can do for you! From trademark registration and protection to chargeback disputes and DMCA agent registration, we have got you covered. Within the same app, you will be able to fill out the necessary documents and submit them.
For speedy and simplified business loan applications, also rely on our AI-powered app. We have even made sending letters and faxing documents easy. Thanks to our multifunctional faxing and mailing service, you can forget about snail mail and obsolete machines.