What Can You File Under Trademark Class 38?
Brand identity matters. If you don't protect your small business trademark—whether it's a logo, slogan, or business name—you can run into trouble down the line if someone uses the same or similar ideas.
Registering your trademarks gives you legal ownership and assurance that no other businesses offering similar products or services can use the same mark.
One of the major requirements of trademark registration is picking the right trademark class for your goods or services. Do you think your services fit under trademark class 38? This guide will help you find out and show you how you can .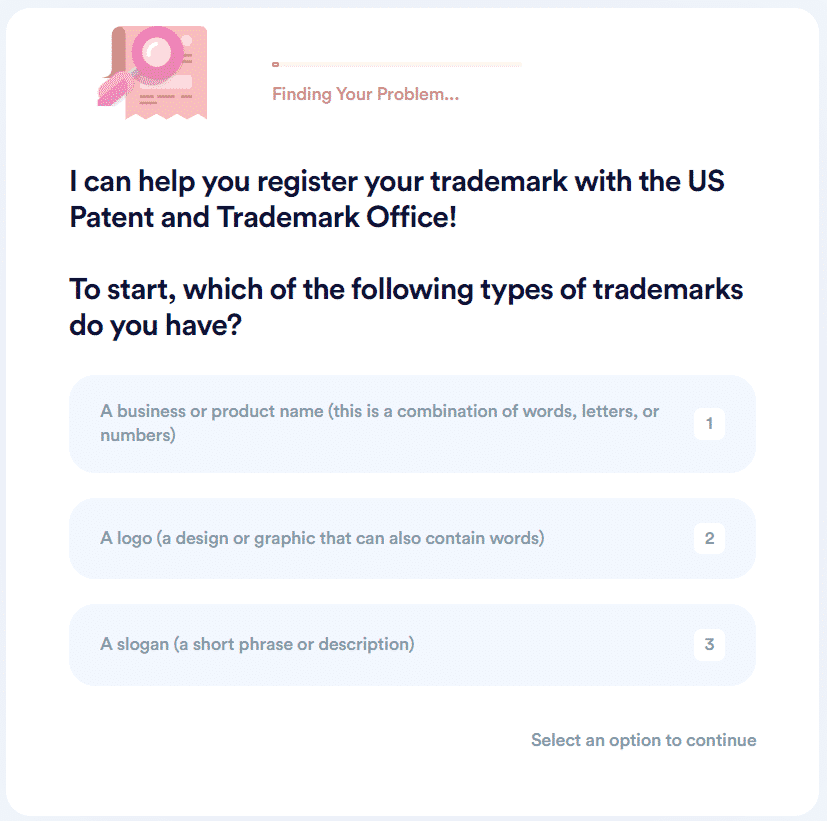 Trademark Class 38—What Is It?
Trademark class 38 is a trademark category that broadly covers telecommunication services. It includes:
Computer communication and internet access
Broadcasting services
Access to websites and portals
Telephone services
Some of the more specific services that fall under class 38 include:
| Teleconferencing and videoconferencing services | Transmission of digital files |
| --- | --- |
| Transmission of digital files and electronic mail | Radio and television broadcasting |
| Telephone and voicemail services | Internet chatrooms and online forums |
| Video-on-demand transmission | User access to global computer networks |
What Does Trademark Class 38 Not Cover?
Before you categorize your services under trademark class 38, you should consult the Trademark ID Manual. You will need to search for a term that properly describes the type of communication services that you offer.
Here are some of the services that don't qualify for trademark class 38 and their appropriate categories:
| Services | Correct Trademark Class |
| --- | --- |
| Provision of business information via a website | 35 |
| Radio advertising | 35 |
| Content included in the communication activity, for instance, downloadable image files | 9 |
| Radio and television programs production | 41 |
| Online retail services for downloadable digital music | 35 |
| Online social networking services | 45 |
| Online banking | 36 |
| Telemarketing services | 35 |
| Telecommunications technology consultancy | 42 |
How To File an Application for Class 38 Trademark
The trademark protection law that governs trademark registration in the United States doesn't require you to register. You can rely on common law rights that are acquired by use of the mark in business activities. The problem with such rights is that they only protect your trademark in your immediate geographic region.
If you want exclusive rights to use the mark nationwide, you have to register with the United States Patent and Trademark Office (USPTO).
The USPTO applications are submitted online through the Trademark Electronic Application System (TEAS). In your first application, you'll have two filing options:
TEAS Plus—At $250 for each class, it is the less expensive option but requires more details upfront. You must also select the description of your goods and services from the ID Manual, which, if done correctly, can minimize the chances of rejection
TEAS Standard—At $350 for every class you list, this form is more costly. With this filing option, you can write custom descriptions of your services. Be careful as this may result in rejection if the descriptions are not clear
The number of classes you list in your application determines your total filing fees.
Before completing the trademark application forms, it's important to conduct a USPTO trademark search. While it's not mandatory, it will help you find out if there are similar marks to yours. This can help you avoid infringing on existing trademarks unknowingly.
File a Trademark Application Fast and Without Worries by Using DoNotPay
Some of the trademark application steps—like picking the correct class and describing your services correctly—are quite technical. You don't have to wait until you get stuck in the process. DoNotPay can help you from the start! All you need to do is tell us more about your trademark, and we will:
Carry out a USPTO trademark clearance search
Inform you about the application requirements
Complete the application forms
Submit your application to the USPTO
Filing a trademark application with DoNotPay is simple. Get started now by following these steps:
Select the Trademark Registration tool
Answer a brief questionnaire
Pay the USPTO filing fees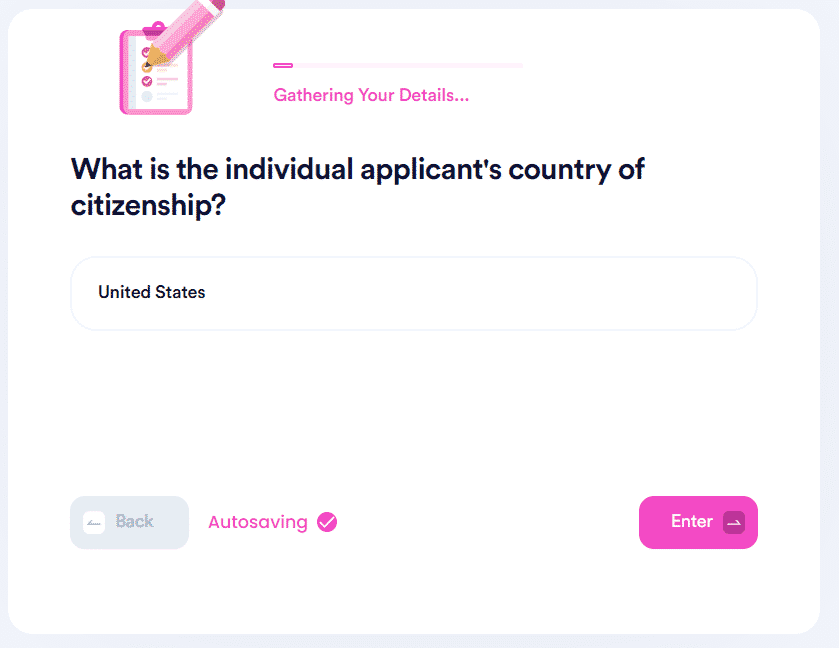 How Long Does a Trademark Last?
If your trademark or service mark is successfully registered, it will last for five years. Between the fifth and sixth year, you will have to file the Section 8 Declaration of Continued Use.
If you don't use your mark in commerce, it will be regarded as abandoned, which can result in cancellation. Between the ninth and tenth year, you must file the required documents to renew your registration. After that, you will be filing for renewal every ten years.
Trademarks vs. Copyrights
Both trademarks and copyrights are forms of intellectual property protection. Copyrights protect creative work—literature, paintings, photography, music, and even software code. Trademarks protect elements of a brand's identity, like slogans and logos. The two forms of protection are managed by different federal agencies. Trademarks are registered by the U.S. Patent and Trademark Office, while the U.S. Copyright Office is in charge of copyright registration.
Protect Your Brand Name and Build Trust With Your Users!
One of the most challenging aspects of every business is building a trusting relationship with the customers and maintaining a good reputation. That is why it is crucial to protect your business name, logo, and slogan legally by registering it as a trademark. DoNotPay is here to help you do that hassle-free with our Trademark Registration tool. Need help checking for trademark violations once you register? There is no need to fret as we have a tool that can help you with that as well!
Now that your trademark is taken care of, you should consider complying with data protection requirements to take care of your users' privacy. You can do so by using our Privacy Shield Self-Certification product.
Are you dealing with fake negative online reviews that are harming your business? DoNotPay can help you by analyzing the reviews and reporting them until they are taken down!
Time Is Money, and DoNotPay Can Help You Save Both!
DoNotPay offers an array of time-saving features that you can use when you do not feel like dealing with business-related challenges on your own. We can help you:
Apply for your Employer Identification Number (EIN) Registration in a few clicks
Help your employees lower their taxes by filing 83(b) election forms from the comfort of their offices
Enjoy free faxing and mailing services and save time by not having to go to the post office
Complete a DMCA agent registration process to avoid dealing with copyright violations
Write a convincing letter when filing for a small business loan
Do you need help dealing with clients who do not want to pay for your services? Use DoNotPay's Breach of Contract product to send a letter of demand in a matter of minutes! Not sure what to do with unfair chargeback requests? We can help you by creating a chargeback rebuttal document for you to send to your payment processor.