Trademark Class 35—Everything You Need To Know
Do you think your services fall under trademark class 35? Doing your research in advance can help you avoid requests for amendments that can delay your registration. You also need to know other related classes that you can list to get the maximum possible trademark protection.
If identifying the correct class is overwhelming, you can rely on . Our app will simplify every detail of the application process.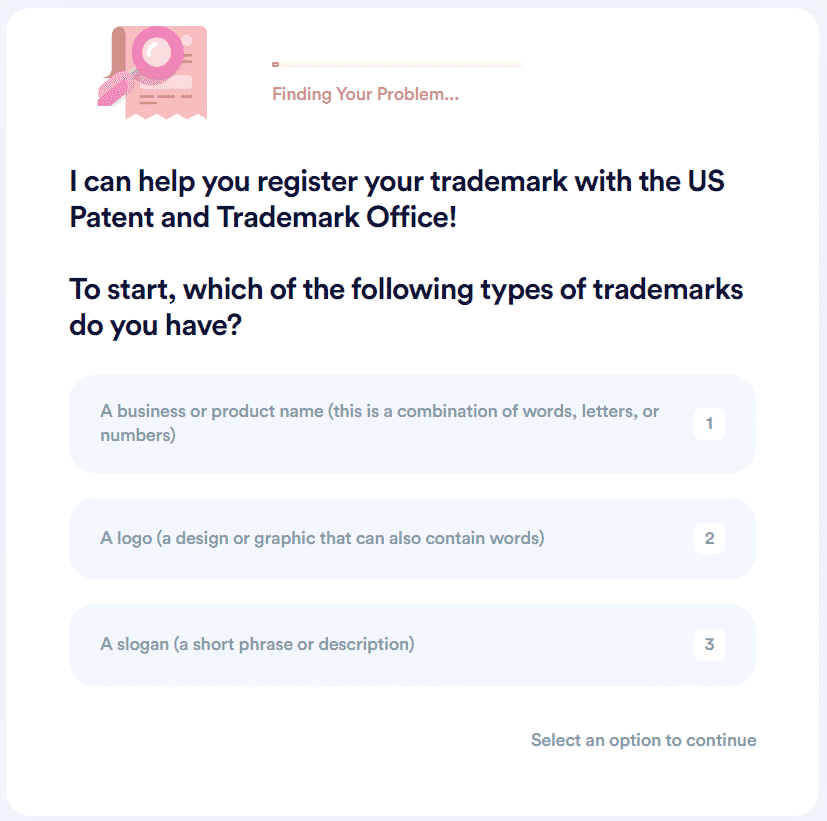 What Is Covered Under Trademark International Class 35?
The United States Patent and Trademark Office (USPTO) uses the international Nice Classification system, which has 45 classes of goods and services. The first 34 classes cover products, and the remaining 11 cover services.
Trademark class 35 is one of the most common categories due to the scope of services that it covers. Most applicants filing under other classes usually add trademark class 35 as well.
This class covers a broad range of professional business services, mostly related to:
Advertising and business management
Business administration
Office functions
Check out some of the more specific examples of services that can be registered under class 35 in the table below:
Service Category
Examples
Advertising

Marketing and promotional services
Ad design or ad publishing
Ad distribution
Shop window dressing
Organization of trade fairs and exhibitions for commercial or advertising purposes
Search engine optimization for sales promotion

Financial administration services

Bookkeeping
Business appraisals
Statements of accounts
Tax preparation and filing services
Business and financial auditing

Office functions

Telephone switchboard services
Appointment scheduling and reminder services
Computerized file management
Data search in computer files for others

Data processing

Registration, transcription, or systematization of written communications
Compilation of mathematical or statistical data

Commercial assistance services

Personnel recruitment
Import-export agency services
Cost price analysis
Negotiation of business contracts for others
What Is Not Covered by Trademark Class 35?
Although trademark class 35 covers most business services, some do not qualify. Here is a list of some of the services that usually confuse service mark applicants and their correct classes:
| Services | Appropriate Class |
| --- | --- |
| Some financial services, like financial analysis, financial management, and financial sponsorship | 36 |
| Real estate management | 36 |
| services in relation to the negotiation of contracts for others | 45 |
| Transportation logistics | 39 |
| Graphic design of promotional materials | 42 |
| Energy auditing | 42 |
| Stock brokerage services | 39 |
| Licensing of intellectual property, legal administration of licenses, or copyright management | 45 |
| Registration of domain names | 45 |
How To Register a Class 35 Trademark
While you can legally do business with unregistered trademarks, it's important to protect your brand identity. Unregistered trademarks are protected under common law within the immediate geographic area of your business operations. If your business expands, your trademarks are at risk of being misused.
To get nationwide protection, you need to register your small business trademarks with the USPTO in two steps:
Conduct a USPTO trademark search
File your application
Conduct a USPTO Trademark Search
You should do a USPTO trademark search to check for similar marks that are registered or pending registration with the USPTO. While it's not mandatory, doing a search is particularly helpful when seeking to register under trademark class 35. That's because class 35 covers services in many industries, and chances of overlapping are high. If you want to avoid unintentional trademark infringement, DoNotPay can help you. Our AI-powered app will not only conduct a thorough trademark search but also complete the application on your behalf.
File Your Application
If your mark is available, you can proceed to file your application. The USPTO applications are submitted using the Trademark Electronic Application System (TEAS). You will have two filing options:
TEAS Plus ($250 per trademark class)
TEAS Standard ($350 per class)
Your total filing fees are determined by the number of trademark classes you list in your application.
If you opt for the TEAS Plus application, you must directly pick the descriptions for your services from the Trademark ID Manual. While it may seem limiting, it offers higher chances of success. The TEAS Standard has fewer initial requirements and allows you to create custom descriptions of your services. If you don't write clear descriptions, the chances of rejection are higher.
The Easiest Way To File a Trademark Application—Use DoNotPay
Do you want an easy and economical way to register your trademark? Try DoNotPay! Our AI-powered app is designed to simplify complicated procedures while maximizing your chances of success. Tell us about your trademark, and we will file the application on your behalf.
All you need to do is:
Search for the Trademark Registration tool
Provide your trademark details
Pay the USPTO application fees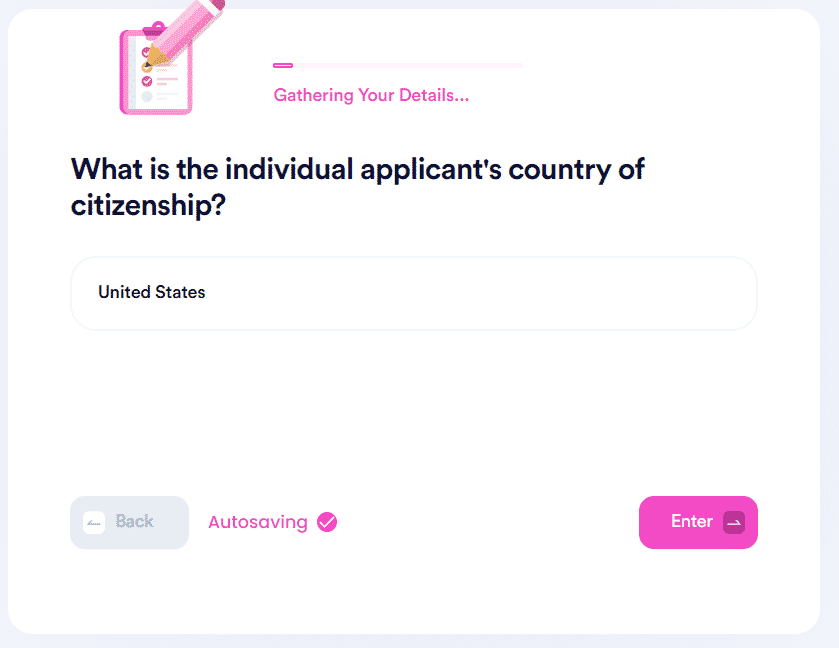 How Long Does a Trademark Registration Last?
Trademarks do not have an expiration date but require periodic renewals. You must file renewal applications to prove the mark is still used in commerce between the fifth and sixth year after the registration.
You will then file other renewal documents between the ninth and tenth year. After that, you must renew your registration every ten years. The trademark protection law allows the USPTO to cancel your registration if you don't file the required renewal documents.
Copyrights vs. Trademarks
Does your mark qualify for copyright protection too? Depending on what your business offers, you may need both. Trademarks are registered by the USPTO, while copyrights fall under U.S. Copyright Office's jurisdiction. Knowing the differences can help you assess your needs better.
If you have original creative works, you should seek copyright protection. If you want to protect your brand identity, for instance, logos, business names, slogans, etc., you should file an application for a trademark or service mark.
Deal With Any Small Business Matter With DoNotPay's Help!
Being a small business owner is not an easy task, and all the details that you need to pay attention to might seem overwhelming. From handling trademark registration and protection to dealing with crucial paperwork, such as the Employer Identification Number (EIN) SS-4 form and 83(b) election forms, you need to invest a lot of time and energy into each business-related aspect. That is why you should rely on DoNotPay and have us take care of everything in your stead!
If you need help handling copyright issues, you should consider registering a DMCA agent with the U.S. Copyright Office. Not sure how to do it? Use DoNotPay, and we will take care of it for you!
We can also help you dispute chargebacks and avoid losing your money to scams by generating a personalized chargeback rebuttal document based on the info you give us.
Run Your Business Stress-Free
DoNotPay strives to make your business endeavors free of unnecessary stress, which is why we created a variety of useful products to help you deal with complex issues hassle-free. With our assistance, you can:
Draft a professional letter requesting a loan for your small business
Enjoy convenient faxing and mailing services
Get rid of fake negative reviews that could harm your business
Prove your commitment to your clients' privacy by using DoNotPay's Privacy Shield Self-Certification product
Avoid hiring lawyers or collection agencies as our Breach of Contract product