Discover Why Trade Dress Has the Same Legal Protection as Trademarks
Creating a unique brand that stands out takes a lot of effort. That is one of the reasons why companies trademark their brand elements, like logos and business names.
If you have gone through the extra trouble and incurred expenses of creating a trade dress element for your small business, then you should secure protection of such brand features, too. The trademark protection law extends to cover the design and packaging of products. That is why trade dress has the same legal protection as trademarks.
What makes a product or service eligible for trade dress protection? Find out all the details, including how to .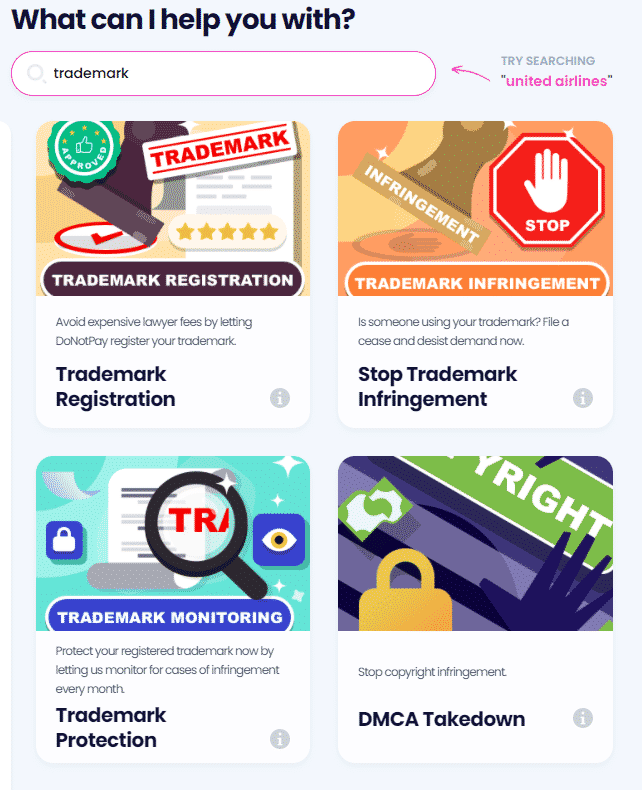 Trade Dress vs. Trademark
Both the trade dress and trademark help customers identify and distinguish your products or services in the market. Trade dress refers to the overall commercial appearance of a product or service. This includes the product design—size, color, shape, or graphics—and packaging, while a trademark refers to the brand elements that are placed on the product or packaging itself.
Trademark and trade dress protection do not expire unless you stop using them in commerce—but you have to renew the registration every ten years.
Check out the examples of what you can register as a trademark or trade dress:
Type of Protection
What Can Be Protected?
Trade dress

Restaurant layout
Product flavor or color
Product design or packaging
Retail store design

Trademark or service mark
Other Forms of Intellectual Property Protection
Sometimes it is necessary to protect your design with a copyright, design patent, and trade dress registration concurrently. Check out the differences to establish what type of protection you require:
A design patent covers new and unique design inventions by preventing others from manufacturing similar designs, typically for 20 years
Copyrights protect original artistic and literary works—such as graphics and pictures—for the creator's lifetime and 70 more years
Can Trade Dress Be Protected Even if It Isn't Registered?
Unregistered trade dress can be protected under common law rights that are obtained through the use in business. Unlike unregistered trademarks, which enjoy protection in a limited geographic area only, trade dress rights can be enforced across the country without registration.
If you wish to have proof of ownership of trade dress, you should register with the U.S. Patent and Trademark Office (USPTO). To be protected either under common law or federal registration, trade dress must be:
Non-functional
Distinctive
Non-Functional
A trade dress is considered to be non-functional if the feature is not essential for the use of the product or service. The feature should also not have an impact on the quality and cost of the product or service.
Distinctive
Trade dress is inherently distinctive if it's so unique that customers can't be confused about the origin of a product. If it is not inherently distinctive, the trade dress can acquire distinctiveness through secondary meaning.
Whether the public associates the trade dress with a source of goods and services can be proven using the following factors:
Period of exclusive trade use
Amount of money spent on advertising trade dress features
Customer surveys showing the ability of consumers to link the trade dress to the manufacturer
Unsolicited media coverage of the trade dress
Sales made from the design
Attempts to copy the trade dress by competitors
How To Register Your Trade Dress With the USPTO
Although you are not required to register a trademark or trade dress, there are benefits that come with registering. One of them is the issuance of a registration certificate that helps you prove your exclusive ownership easily in cases of infringement.
Registering your trade dress is similar to filing for a trademark. It includes similar requirements, such as:
Describing the trade dress
Selecting the trademark classes associated with the trade dress
Providing a specimen and drawing of the trade dress
Submitting proof of use of the trade dress in commerce
Before filing your application, you should search the USPTO database for similar designs. The USPTO provides a Design Search Code Manual that can help you in the search process. If no similar marks exist, you can start filing your application.
To file your application, you should create a USPTO account on the official website. When you are logged in, complete the registration forms and pay the required fees.
Register Your Trademark Easily With DoNotPay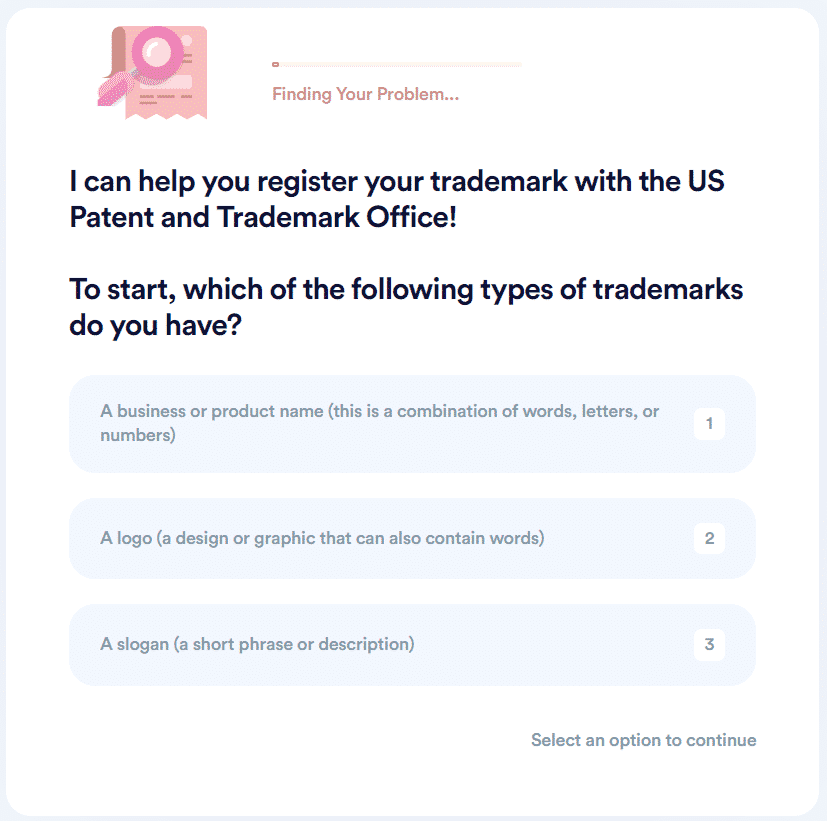 Does the trademark application process give you a headache? Don't miss out on the chance to protect your trademark because of it—DoNotPay can simplify the process for you. We only need your mark details to file the application on your behalf, and we will:
Follow these steps to file your application with DoNotPay's help:
Find the Trademark Registration tool
Tell us more about your mark
Pay the USPTO application fees
Protect Your Brand Name and Build Trust With Your Users!
One of the most challenging aspects of every business is building a trusting relationship with the customers and maintaining a good reputation. That is why it is crucial to protect your business name, logo, and slogan legally by registering it as a trademark. DoNotPay is here to help you do that hassle-free with our Trademark Registration tool. Need help checking for trademark violations once you register? There is no need to fret as we have a tool that can help you with that as well!
Now that your trademark is taken care of, you should consider complying with data protection requirements to take care of your users' privacy. You can do so by using our Privacy Shield Self-Certification product.
Are you dealing with fake negative online reviews that are harming your business? DoNotPay can help you by analyzing the reviews and reporting them until they are taken down!
Time Is Money, and DoNotPay Can Help You Save Both!
DoNotPay offers an array of time-saving features that you can use when you do not feel like dealing with business-related challenges on your own. We can help you:
Apply for your Employer Identification Number (EIN) Registration in a few clicks
Help your employees lower their taxes by filing 83(b) election forms from the comfort of their offices
Enjoy free faxing and mailing services and save time by not having to go to the post office
Complete a DMCA agent registration process to avoid dealing with copyright violations
Write a convincing letter when filing for a small business loan
Do you need help dealing with clients who do not want to pay for your services? Use DoNotPay's Breach of Contract product to send a letter of demand in a matter of minutes! Not sure what to do with unfair chargeback requests? We can help you by creating a chargeback rebuttal document for you to send to your payment processor.