Automate Your Tractor Supply Credit Card Bill Payments In 6 Steps
If you were Googling "," keep reading to learn how DoNotPay can help. For farmers, ranchers, rural homeowners, horse owners, and subsistence agriculturalists, the Tractor Supply Company (TSC) is a necessity. Tractor Supply's digital capabilities—website and mobile app—make it more convenient than ever to live the "Life Out Here" lifestyle. Thus, it's essential to keep your Tractor Supply bill paid.
How Can I Pay My Tractor Myself Online?
It's important to note that the TSC Personal Credit Card is issued by Citi Retail Services, a branch of Citibank. Citi Retail Services is a private-label credit provider, offering TSC cardholders Preferred Plus status in TSC's Neighbor's Club.
This means that TSC customers typically submit payments and receive customer service assistance from Citibank. Furthermore, detailed instructions concerning the credit card application process, payments, and terms of service can be found on the Citibank website.
Regular customers can pay their TSC credit card bill by logging into your Citi Retail Services account. Once logged into your account, navigate to the Pay Bills section. For those with a Company Business Account, you'll need to log in here.
How Can I Pay My Tractor Supply Bill Via Phone?
As with the online payment option, the customer service number belongs to Citi Retail Services. The customer service number for the TSC Personal Credit Card is 1-800-263-0691. If you're calling from outside the United States, Puerto Rico, and Canada, you should call 1-423-477-6511.
Customer service is open at the following times:
Monday through Friday between 7 a.m. and 7 p.m. ET
Saturday between 7 a.m. and 7 p.m. ET
Sunday between 8 a.m. and 6 p.m. ET
For TSC business accounts, you may contact customer service at 1-800-559-8232 Monday through Friday, between 8:00 a.m. and 8:00 p.m. ET.
How Can I Pay My Tractor Supply Bill By Mail?
If you prefer to send your TSC Personal or Business Credit Card bill via the old-fashioned way, Citi Retail Services provides two options.

TSC Personal Credit Card

Tractor Supply Credit Card Payments, Credit Card, PO Box 9001006, Louisville, KY 40290-1006.
Tractor Supply Credit Card Payments, Credit Card, PO Box 70602, Philadelphia, PA 19176-0602.
Tractor Supply Credit Card, Overnight Delivery/Express Payments, Attn: Consumer Payment Dept., 6716 Grade Lane, Building 9, Suite 910, Louisville, KY 40213.
For general correspondence concerning your TSC Credit Card account, you can contact customer service at Tractor Supply Credit Card, PO Box 7032, Sioux Falls, SD 57117-7032.

TSC Business Credit Card

Tractor Supply Credit Plan, Payments, P.O. Box 78004, Phoenix, AZ 85062-8004
Tractor Supply Credit Plan, Overnight Delivery/Express Payments, 1820 E Sky Harbor Cir S STE 150, Phoenix, AZ 85034.
How Can DoNotPay Help Pay Your Tractor Supply Bill?
Did you know that on average, American consumers spend approximately $2.91 trillion each year on recurring bills? And when the due dates are all different, and some payments require physical, mail-in checks, staying on top of all of the payments can get quite difficult. Set up online bill pay with DoNotPay to pay all of your bills online and never miss a payment ever again.
Here's How You Can Use DoNotPay to Pay Your Bills:
If you want to set up recurring check payments but don't know where to start, DoNotPay has you covered in 6 easy steps:
1. Go to the Bill Pay product on DoNotPay.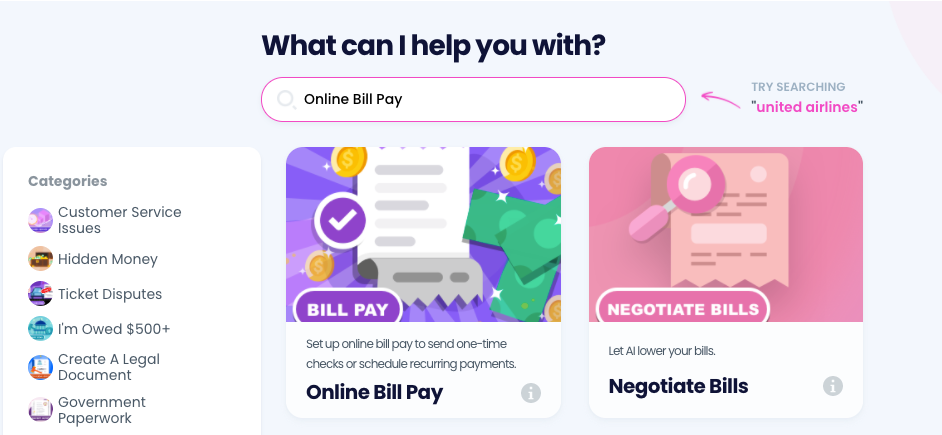 2. Connect a bank account if you haven't already.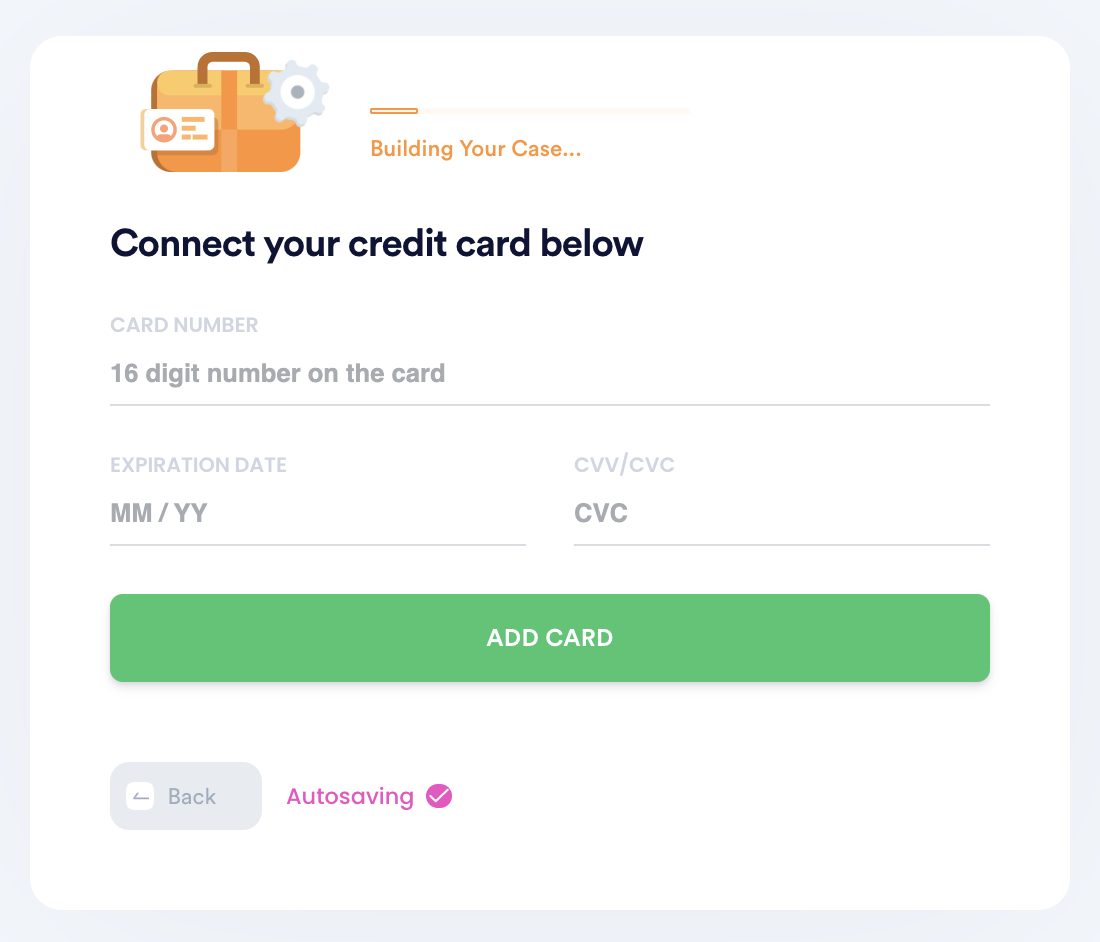 3. Schedule recurring or one-time payments by entering the person you want to address the check to, the payment amount, and their mailing address.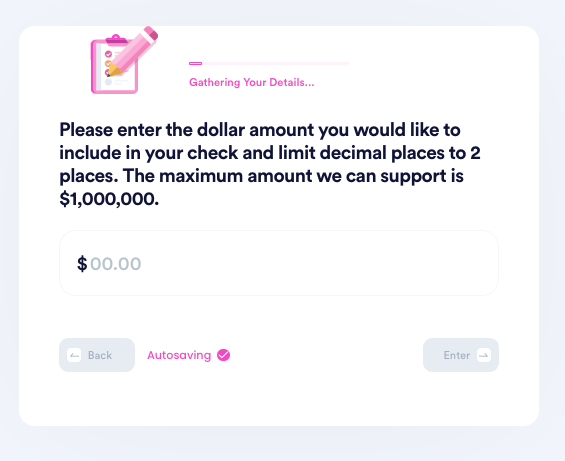 4. Customize the payment with a PDF attachment, image, and memo.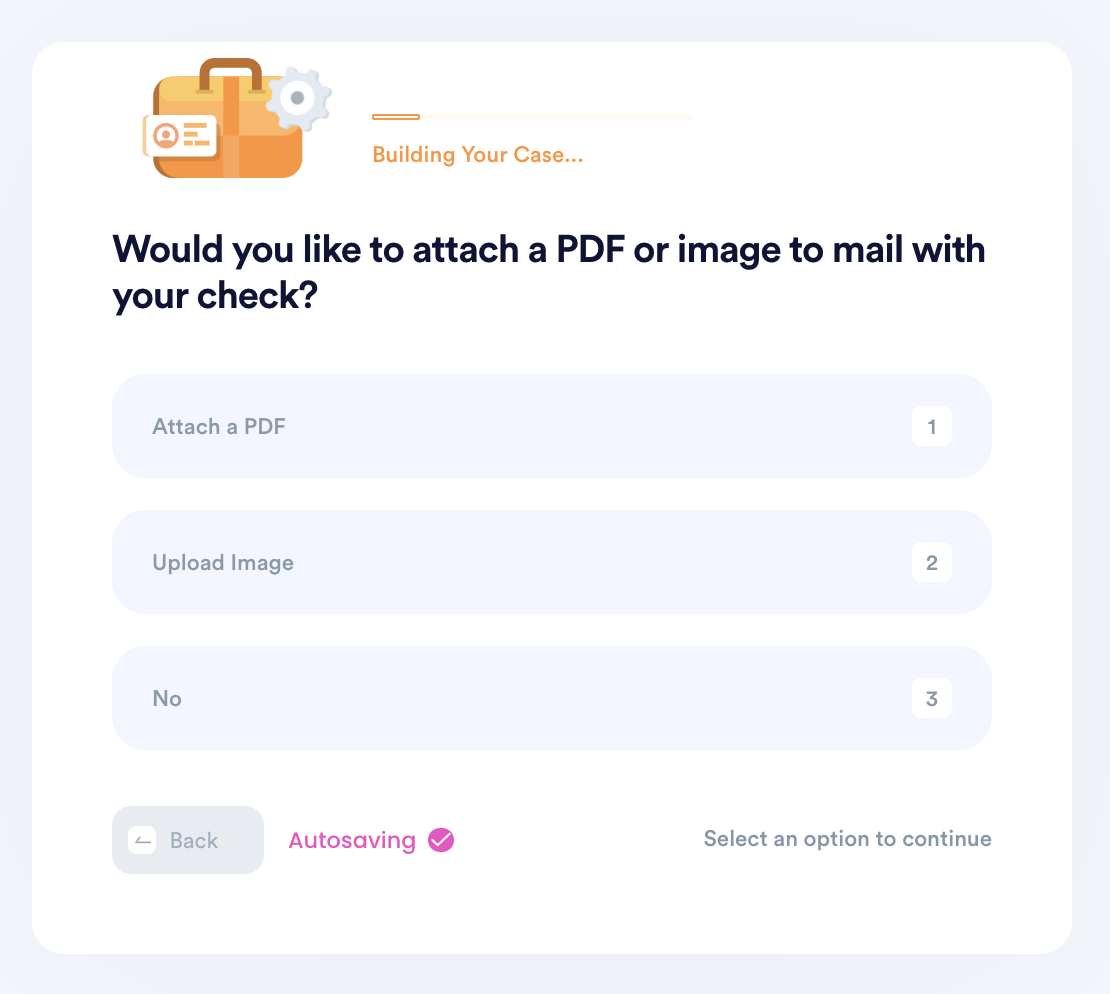 5. Enter your contact information, including email, address, and phone number.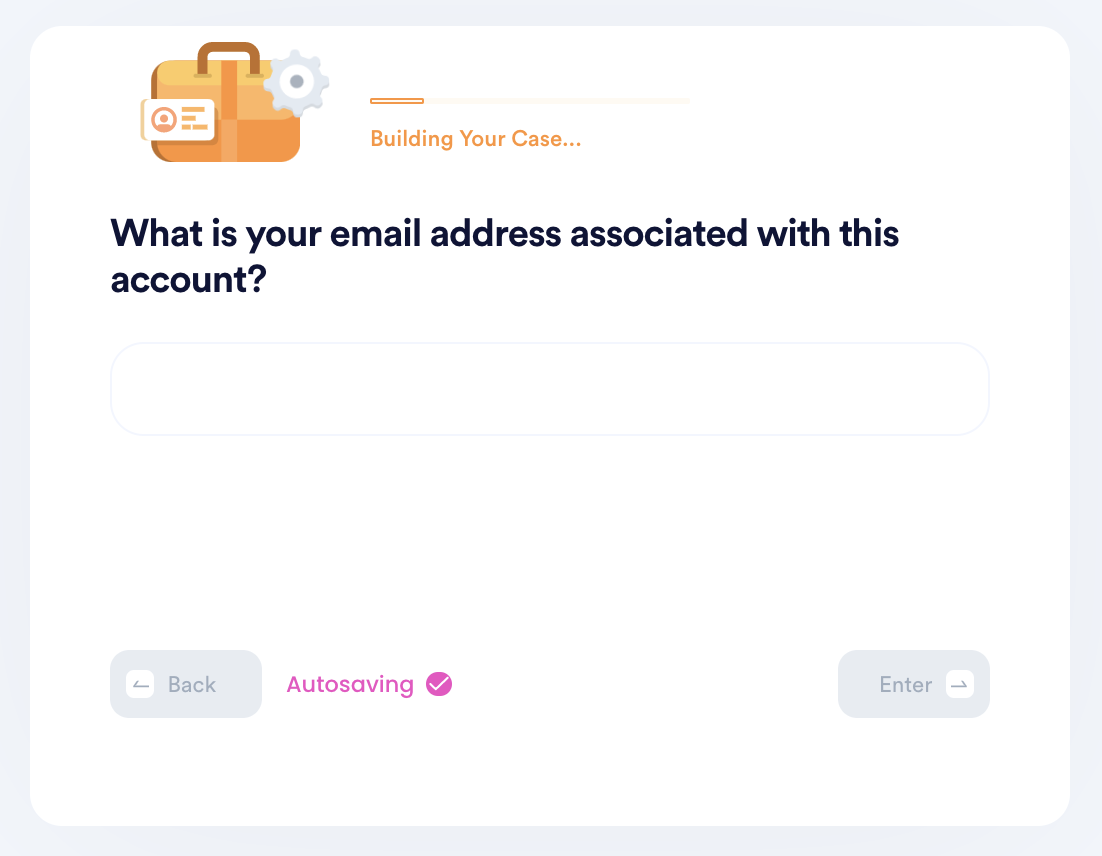 6. Submit your task! DoNotPay will mail the check on your behalf, and make sure it gets sent each recurring period if you set up recurring payments. You can always return to the product to delete or add new payments.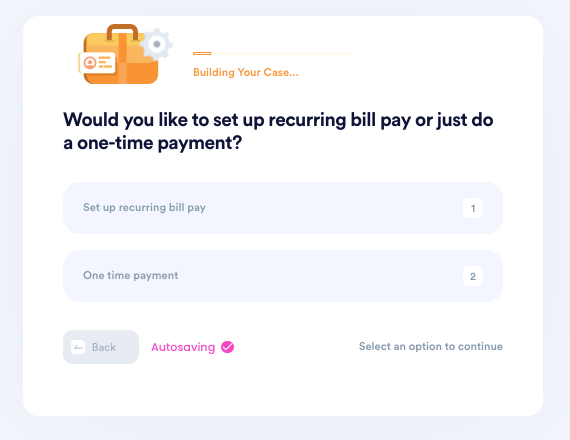 Other than Tractor Supply bills, you can pay all kinds of other bills using DoNotPay as well.
Pay By Plate MA bill pay

Dominion Energy bill pay

Washington Gas bill pay

National Fuel bill pay
Why Use DoNotPay to Pay Your Tractor Supply Bill
The reason for DoNotPay's continued success with its service is because it's:
Fast—You don't have to spend hours trying to solve the issue
Easy—You don't have to struggle to fill out tedious forms or keep track of all the steps involved in solving your problem
Successful—You can rest assured knowing we'll make the best case for you
Paying Bills Shouldn't Have To Be Difficult To Manage
Through DoNotPay's Bill Pay product, you can set up a countless number of recurring check payments to cover anything from rent to HOA dues and more. The goal behind DoNotPay is to make legal information and self-help accessible to everyone. You'll enjoy incalculable benefits by using DoNotPay to pay your bills.
One of the greatest advantages of DoNotPay is that it's straightforward to use as it involves well-explained and easy-to-follow steps. Additionally, it limits the bureaucracy that comes with other methods, making it an uncomplicated way to pay your bills. You can schedule your checks and leave the rest to DoNotPay.
Besides Tractor Supply Company, you can use DoNotPay to pay for retail purchases, utility bills, subscription services, insurance, rent, or mortgage. If you would like more information about automatically paying bills with DoNotPay, please contact us today Feel free to also check out other areas DoNotPay can assist you with.