How to File a Lawsuit Against Toys R Us

Toys R Us is one of the largest toy store chains that earned its fame for having a large supply of toys in huge warehouses. Products are often stacked high on each other, making Toys R Us susceptible to accidents and/or falling toys.
Toys R Us has been through its fair share of scandals, trials, and tribulations. In most cases, individuals who've experienced a loss elect to file a claim through Small Claims Court. This is a special division of the judicial system that intends to help parties who do not have personal attorneys resolve disputes quickly, in a budget-friendly manner.
This article will provide a step-by-step guide on the procedure to sue Toys R Us in small claims court. We'll also introduce a hassle-free way of suing with DoNotPay!
Can You Sue Toys R Us?
The table below outlines the reasons why people choose to sue Toys R Us.
Falling Merchandise

If merchandise has fallen on you, you are entitled to sue. This includes:

Falling toys

Falling ladder

Falling ceiling fixtures

Store Shelf Collapse

If a shelf containing any merchandise collapses, you are entitled to file for damages if you've been injured. This includes:

Shelf collapses on you

Shelf with toys falls on you

Shelf breaks as you are taking something off of it

Shelf collapses and you inhale toxic fumes

Trip/Slip and Fall Accidents

Below, find a list of scenarios that could potentially result in a trip/slip and fall injury

Wet Floors

Slippery Floors

Lack of Warning Signs

Loose Wiring

Tripping over Toys

Falling on Toys

Cluttered Ground

Torn Carpeting Causing Injury

Loose Floorboards

Unsafe Products

Although Toys R Us audits its toys, it is important to understand that sometimes you might purchase an unsafe toy. In the event that you do, you might be entitled to compensation.
What to Consider Before Filing a Lawsuit Against Toys R Us?
Before you sue, make sure you've exhausted alternative options. Consider the following, and decide whether filing a small claims suit is the most viable choice.
Are there any alternatives?
Consider other options before filing a lawsuit:
Negotiation

Mediation

Arbitration
Do you have sufficient records to validate your claim?
Record of payments

Claim

Summary of events

Reasons for entitlement
This is an important question to ask — often, small claims suits with legal representation are expensive and have a greater cost than the payoff of winning.
Step-by-Step Guide to Suing Toys R Us
File a Verified Complaint ––

File a document explaining your claim, cause of action, and purpose to the company you are suing.

File a Civil Summons ––

You may need to complete a civil summons form, a document that can be found on many state courts' websites. The summons will need to be signed (issued) by a lawyer, court clerk, or judge. You might be entitled to ask the court clerk to issue your summons.

Serve the Defendant ––

Typically, most individuals hire a non-affiliated person to serve the other group their papers.

Appear in Court ––

You must go to and keep track of court appearances, the necessary paperwork required, and steps that you need to take to help the case progress.
How to Win Your Lawsuit Against Toys R Us?
You need to prove the following points in your claim:
Duty:

Prove that Toys R Us owed a legal duty to you.
Breach:

Prove that Toys R Us breached its legal duty through specific actions.
Causation:

Prove that due to Toys R Us' negligence, injuries or damages were incurred.
Damages:

Prove that you endured specific damages because of Toys R Us' negligence, using evidence to support your claim. This includes but is not limited to medical records, lost wages, and lost opportunities.
Sue Toys R Us Today With DoNotPay
Toys R Us is equipped with a well-informed legal team. Thus, filing a lawsuit by yourself can be overwhelming. Let DoNotPay fight the legal battle for you! The robot lawyer can help you file a small claims suit against Toys R Us that will be simple and successful. All you need to do is:
Go to

on any web browser and select "Sue Now"

Quantify your damages in monetary terms

Select whether you'd like to receive a demand letter or court filing forms

Describe your reason for filing the lawsuit and submit evidence to support your claim
That's all! DoNotPay covers the suing process in an instant!
DoNotPay Is Your Personal AI Lawyer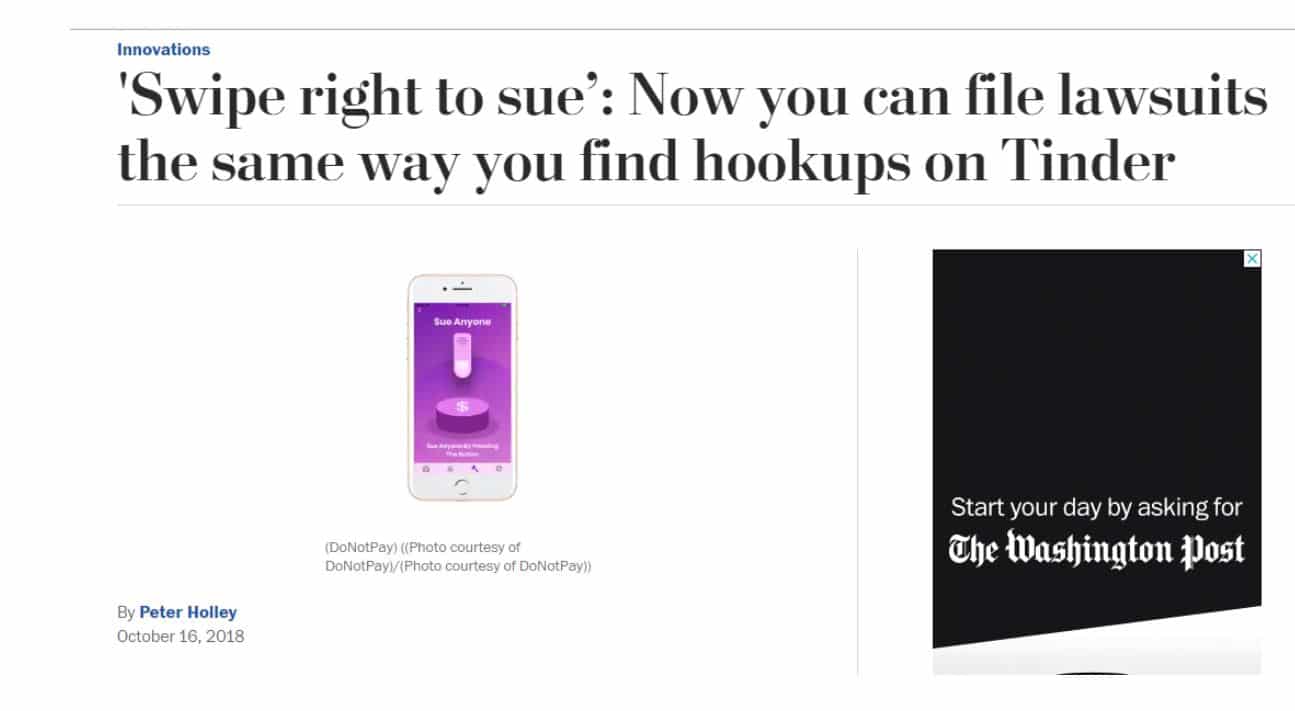 DoNotPay can help you sue anyone – from your nuisance neighbor to big corporations such as: