Is a Tourist Visa for Italy From the USA Necessary To Enter the Country?
Are you excited to experience Italian fashion and cuisine, but you're not sure whether you need a tourist visa? DoNotPay brings you the latest info on how a tourist visa for Italy from the USA works and whether U.S. citizens need one!
Italy's Entry Requirements
U.S. citizens do not need to apply for a tourist visa to enter Italy or any other of the 26 Schengen countries, but what they do need is:
A U.S. passport not older than ten years and still valid for at least three months since the expected departure date
Proof of

The reason behind their trip to Italy
Sufficient financial means
U.S. citizens can stay in the Schengen area for a maximum of 90 days within one 180-day period—also known as the 90/180 rule. If you wish to stay longer than 90 days, make sure you apply for a residency permit because you will have to pay fines for every day you overstay or even face deportation.
Starting 2022, U.S. citizens will need to apply for the European Travel Information and Authorization System (ETIAS) online to be able to enter Italy.
How Will ETIAS Work?
ETIAS is an online application form that will be required to enter any Schengen country. The application is for any passengers coming from Schengen-visa-exempt countries, such as U.S. citizens, and will also apply the 90/180 rule.
To apply for ETIAS, you will need to submit information about your:
U.S. passport not older than ten years and valid for at least three months of the day you enter the Schengen area
Credit or debit card
Email address
An ETIAS application will cost €7, and all passengers under 18 are exempt from this fee.
After entering the required information, you will have to answer a few health and security-related questions to complete the application process. Your ETIAS will be valid for three years or until the passport you used during the application expires, whichever comes first.
COVID-19 Restrictions in Italy
Other than the standard requirements, the pandemic caused Italy to impose new ones and demand tourists to provide one of the following:
Proof of recovery from COVID-19 no longer than six months before your visit
A negative PCR or antigen test result taken within 48 hours before departure
Proof of vaccination, with the final dose administered to you no sooner than two weeks before your trip
At the moment of writing this article, an antigen test cost around $25, while the price of a PCR test was approximately $75.
Italy marked its regions with color-coded zones indicating how likely people are to get infected with COVID-19:
White—exceptionally low risk
Yellow—low risk
Orange—medium risk
Red—high risk
The restrictions are subject to change, so you should contact the Embassy of Italy or any Italian Consulate to inquire about the current situation in the country before your trip. To reach the Italian embassy, use the information from the table below:
Contact Method
Details
Email
stampa.washington@esteri.it
Phone number
+1-202-612-4400
Fax
+1-202-518-2154
In person
3000 Whitehaven Street

20008

Washington

District of Columbia
Do's and Don'ts in Italy
To enjoy your stay in Italy to the fullest, you should:
Not eat at monuments, fountains, or cathedral steps as it may cost you a €240 fine
Dress appropriately when visiting cathedrals. You might not be able to enter them in clothes that are too revealing
Not attempt to mimic Italian hand gestures
Avoid comparing Italian pizza with any other
Not break spaghetti in half when cooking it
Compliment Italian's homes if you get invited to visit some
Not bring food from your home country, scissors, knives, or chrysanthemums as gifts
Give flowers, but keep in mind that yellow ones can symbolize jealousy, and red ones can indicate a secret love for someone
DoNotPay Explains Visa Requirements for Any Country!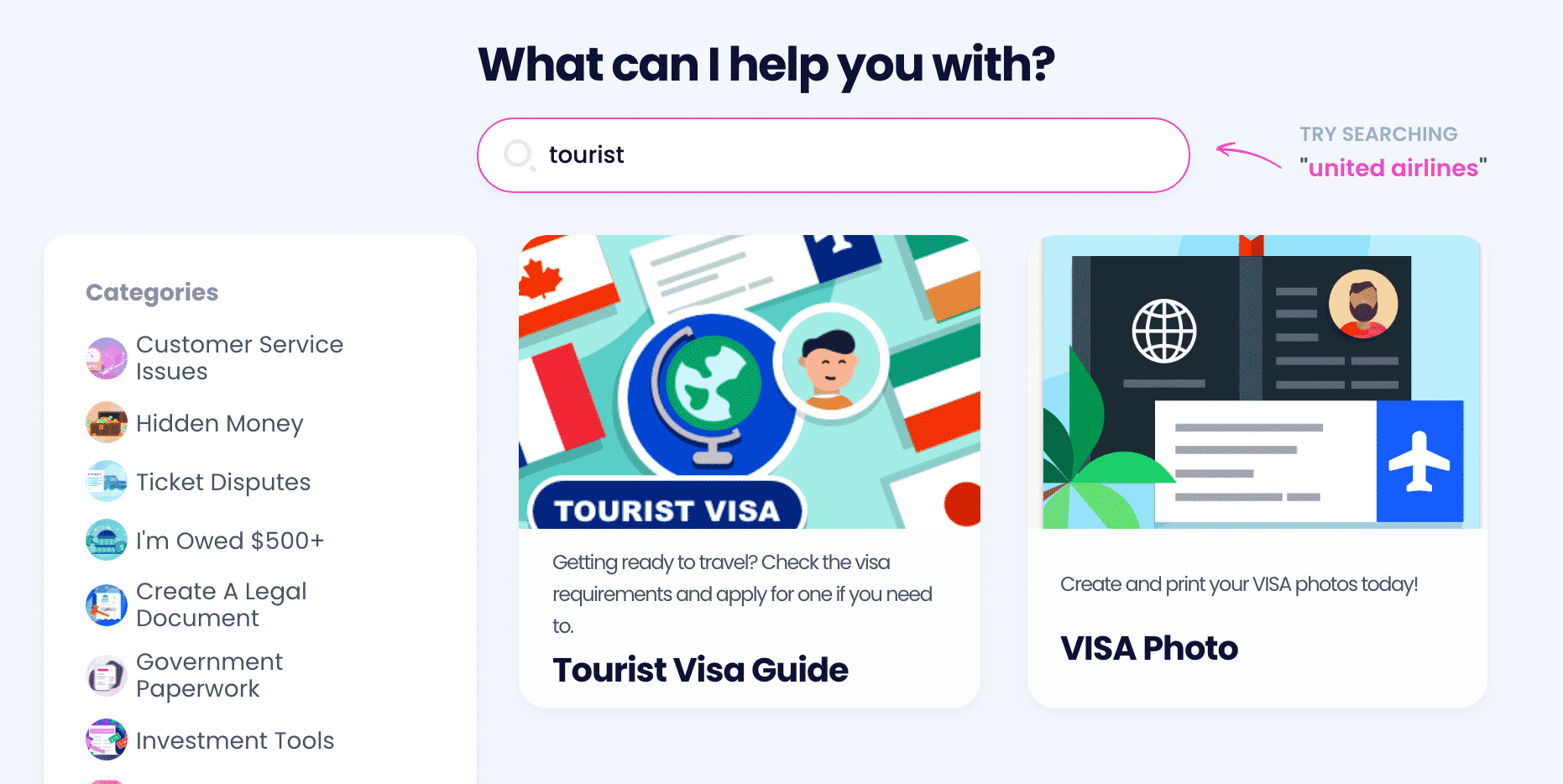 DoNotPay can help you get up-to-date information about visa and entry requirements for Italy or any other country so that you can prepare in time for all of your future trips!
We will notify you about:
Whether you need a tourist visa to enter the country you want to visit
What the visa application process for that country entails
Whether you have all you need to apply for the visa
How to speed up the application process
Whether the country offers a remote visa application process so you can complete it from the comfort and safety of your home
To ensure you go on all of your future trips stress-free:
Search for Tourist Visa Guide
Enter your next destination
Answer a few short questions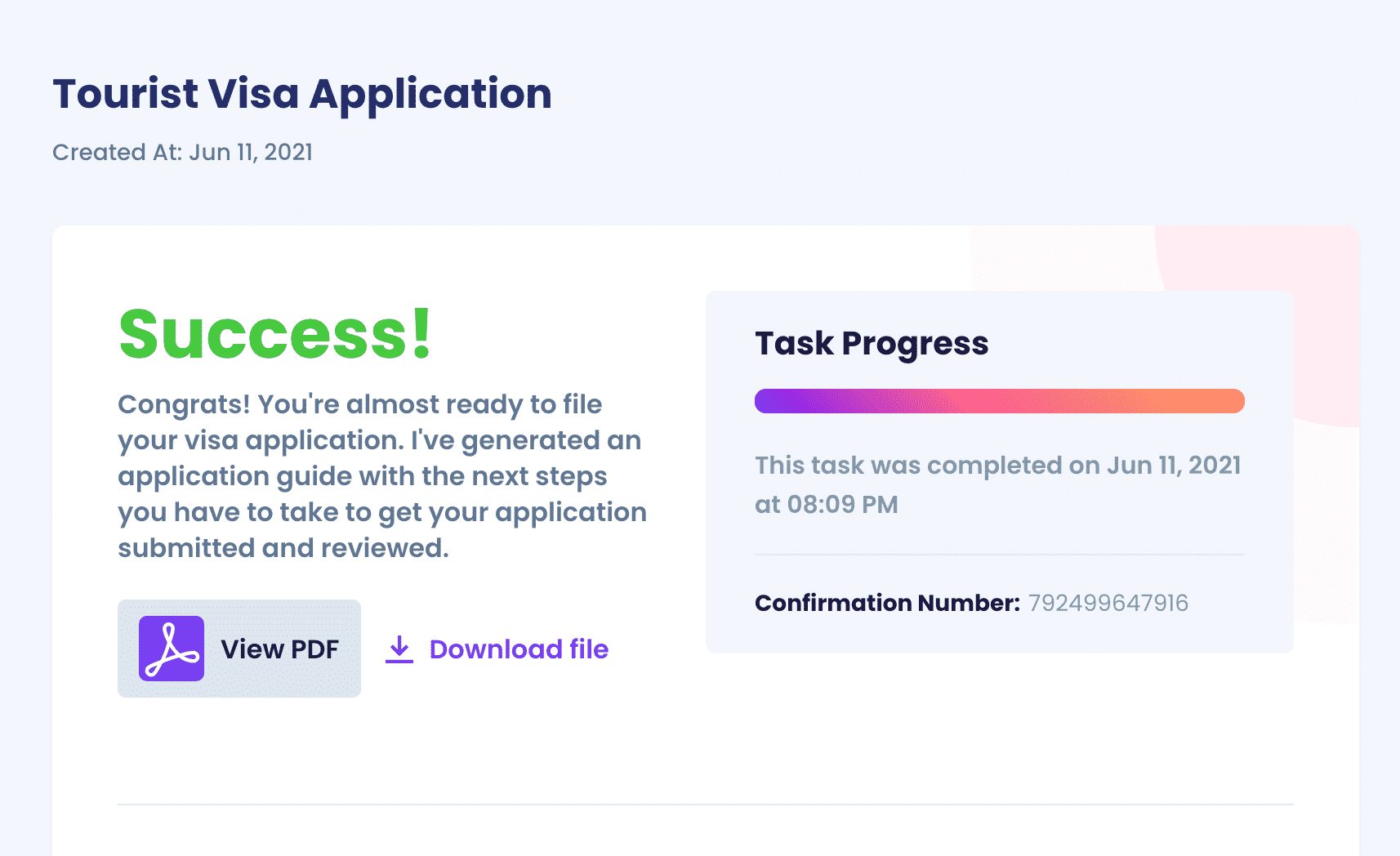 Get Information About Visas for Other European Countries in a Jiffy!
If Italy isn't your final stop, subscribe to DoNotPay to learn more about visa requirements for other European countries, such as:
DoNotPay Goes the Extra Mile for You
We are dedicated to providing solutions to difficult and time-consuming tasks you may have on your to-do list. If you are struggling to reduce your monthly bills, contest parking tickets, or set DMV appointments, DoNotPay will help you do it in no time!
We have also created numerous easy-to-use features that can make the following procedures run smoothly:
Get Justice From Companies That Wronged You
Do you feel like you have been played by a company? Instead of wasting your time writing requests, demand a chargeback or refund or claim a warranty via DoNotPay! If the company doesn't seem too cooperative and keeps refusing to return your money, our app can assist you in suing it in small claims court.
To help you save some coins or regain what's yours, DoNotPay will also help you locate unclaimed funds, submit insurance claims, lower your property taxes, and cash out gift cards.