Tourist Visa France—Use DoNotPay for a No-Fuss Application Process
Be it pre-Renaissance châteaus or complex modern architecture, everything about France speaks of brilliance. No wonder France was the number one most visited country in 2019!
Whether you want to admire ancient cave paintings of Lascaux or get lost in the hypnotizing lavender fields in Provence, you should check if a valid tourist visa to France is necessary for the adventure.
Applying for any tourist visa is an awfully tedious task, though. If handling bulky paperwork or checking vaccination guidelines stresses you out, consider using DoNotPay's Tourist Visa Guide product for support. Applying for tourist visas will seem like a walk in the park once you sign up for our app!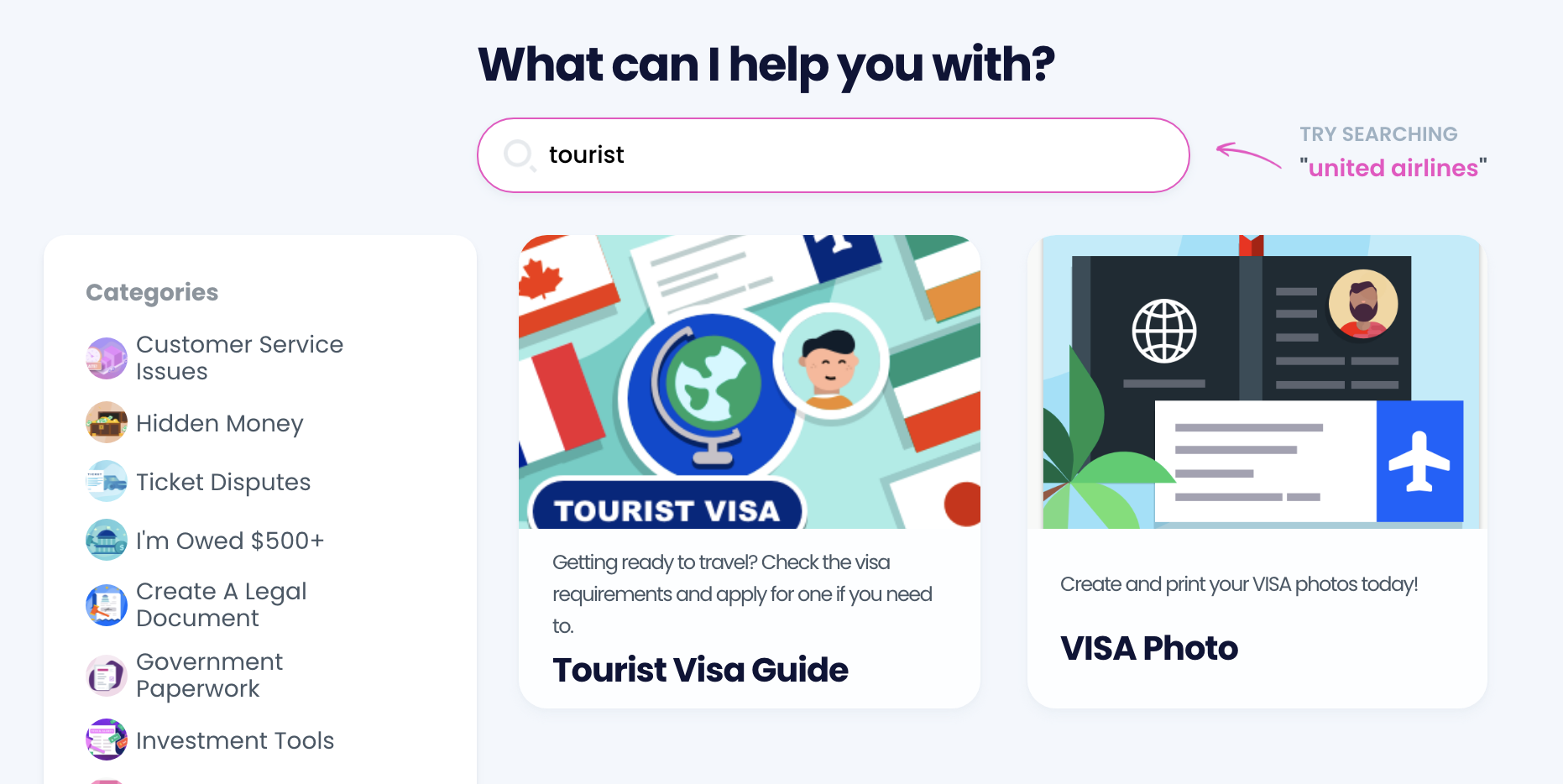 Do I Need a Tourist Visa for France if I'm From the USA?
France is one of the 26 European countries that follow the Schengen Zone Agreement, which dictates a common visa policy for its signee countries.
If you are a U.S. citizen, you can travel visa-free to any country in the Schengen area as long as you:
Have a U.S. passport that is valid for at least three months beyond the date of your travel
Are visiting the country strictly for tourism or business purposes
Won't stay in the Schengen area for over 90 days per 180-day period
The visa waiver will not be applicable if you are a U.S. diplomat on a mission or a journalist on a project.
Starting from late 2022, U.S. travelers may have to go through an additional check—called the European Travel Information and Authorisation System or ETIAS—to enter the Schengen zone without a visa.
French Tourist Visa—Application Mode & Eligibility Requirements
If your planned trip surpasses the 90-day period, you will have to apply for a France long-stay national visa through one of the following options:
To be eligible for a France tourist visa, you need to be vaccinated for COVID-19 with one of the approved vaccines. Currently, only the following vaccines are recognized by the European Medicines Agency (EMA):
Pfizer
Moderna
AstraZeneca
Johnson & Johnson
Getting a recent negative COVID-19 test report is another requirement before you enter France, whether with or without a visa.
Apply for a France Tourist Visa—Application Form Requirements
Whether you are applying online or through an embassy, you need to attach certain documents along with your application form. Use this table to get an idea of the paperwork required:
Document
Details
Passport

Submit a copy of the front page of your valid U.S. passport. Your passport must have been issued within the last ten years and must have enough blank pages for stamps

Permanent residence card

It includes a valid U.S. green card or an Advance Parole Document, as applicable
You should apply through your origin country if you live in the U.S. on a temporary visa

Photographs

You need to submit two recent passport photos with the following specifications:

Photo must be in color, with 35 x 45 mm dimensions
The background should be plain and preferably grey
Head should take 70–80% of the photo
The applicant should keep a neutral expression and look straight at the camera

Proof of travel

It should include your:

Detailed travel itinerary
Round trip tickets
Hotel reservation documents

Proof of solvency

Attach any of the following documents to prove that you can support your trip financially:

Bank statements
Credit card history
Traveler's cheques
Employment proof
Receipt for prepaid accommodation, transport, or any other expenses during the trip

Travel insurance

Your travel insurance should cover you for a medical emergency in France. The minimum coverage should be 30,000€
How Much Are the France Tourist Visa Fees?
Currently, a U.S. citizen needs to shell out 99€—roughly $120—for a long-stay national visa for France. The amount may change over time due to new visa guidelines or currency fluctuations.
How Long Does It Take To Get a French Tourist Visa?
The visa processing may take anywhere between 5–20 business days, but faulty applications may get delayed or rejected. Such applications can take around two months to get processed.
Application Form for French Tourist Visa—Challenges
When applying for a French visa online, you are left to your own devices. You may end up feeling overwhelmed due to the lack of proper instructions and uncertainty at every step.
If you opt to apply in person at an embassy, authorities will still ask you to download the latest version of the application form from the website—but the task is easier said than done.
You may get an error screen while downloading the form, and it looks something like this: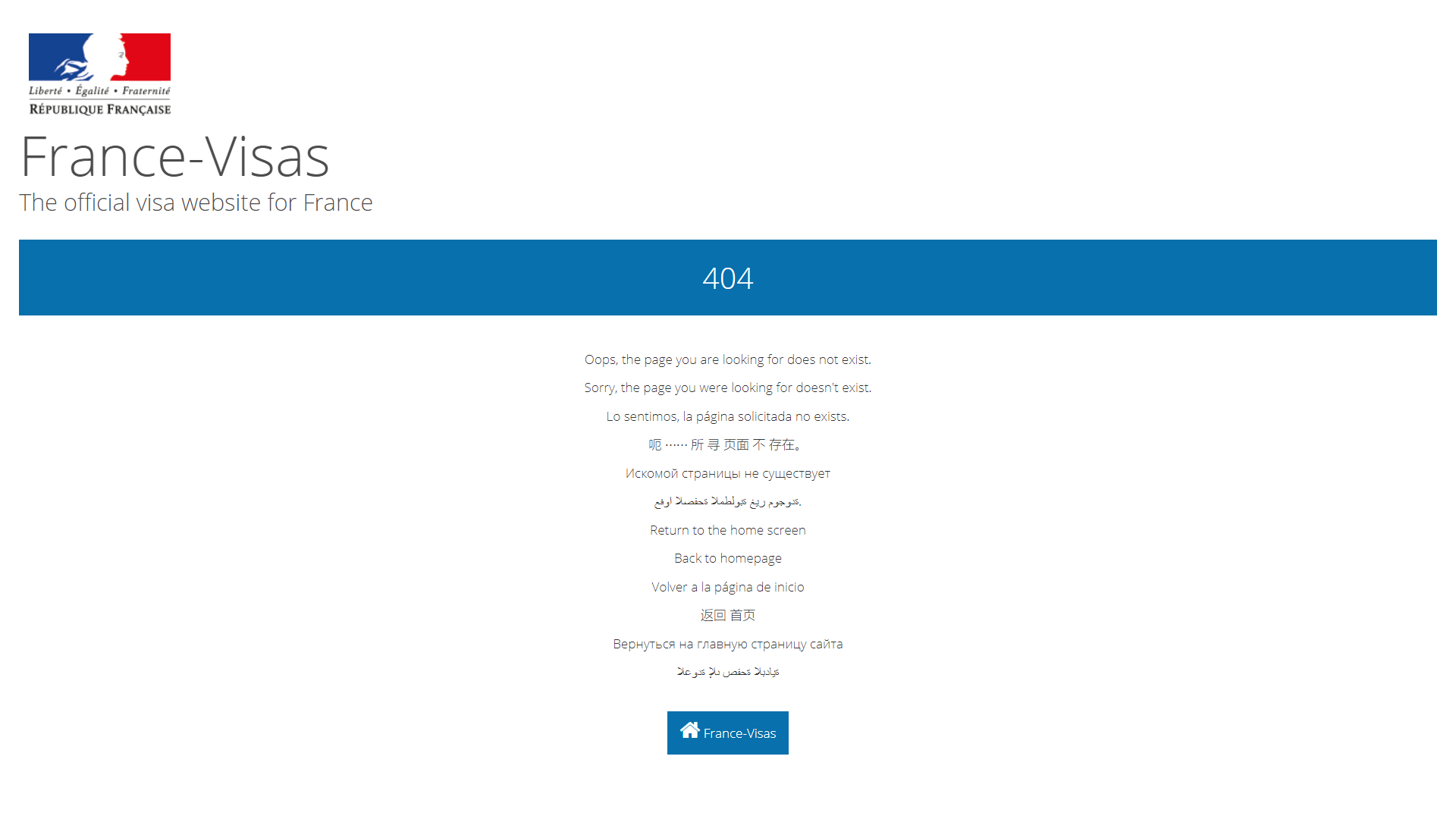 Source: France-Visas
You will never be stuck with such annoying glitches and dead ends if you use DoNotPay as our app ensures you're on no shaky ground during the application process!
DoNotPay Offers You a No-Nonsense Way To Apply for Tourist Visas
You don't have to endure anxiety and frustration over confusing tourist visa applications and foggy government websites when DoNotPay is here to assist you! Our AI-powered Tourist Visa Guide feature can analyze the existing visa policy and tell you if you can travel visa-free to any country!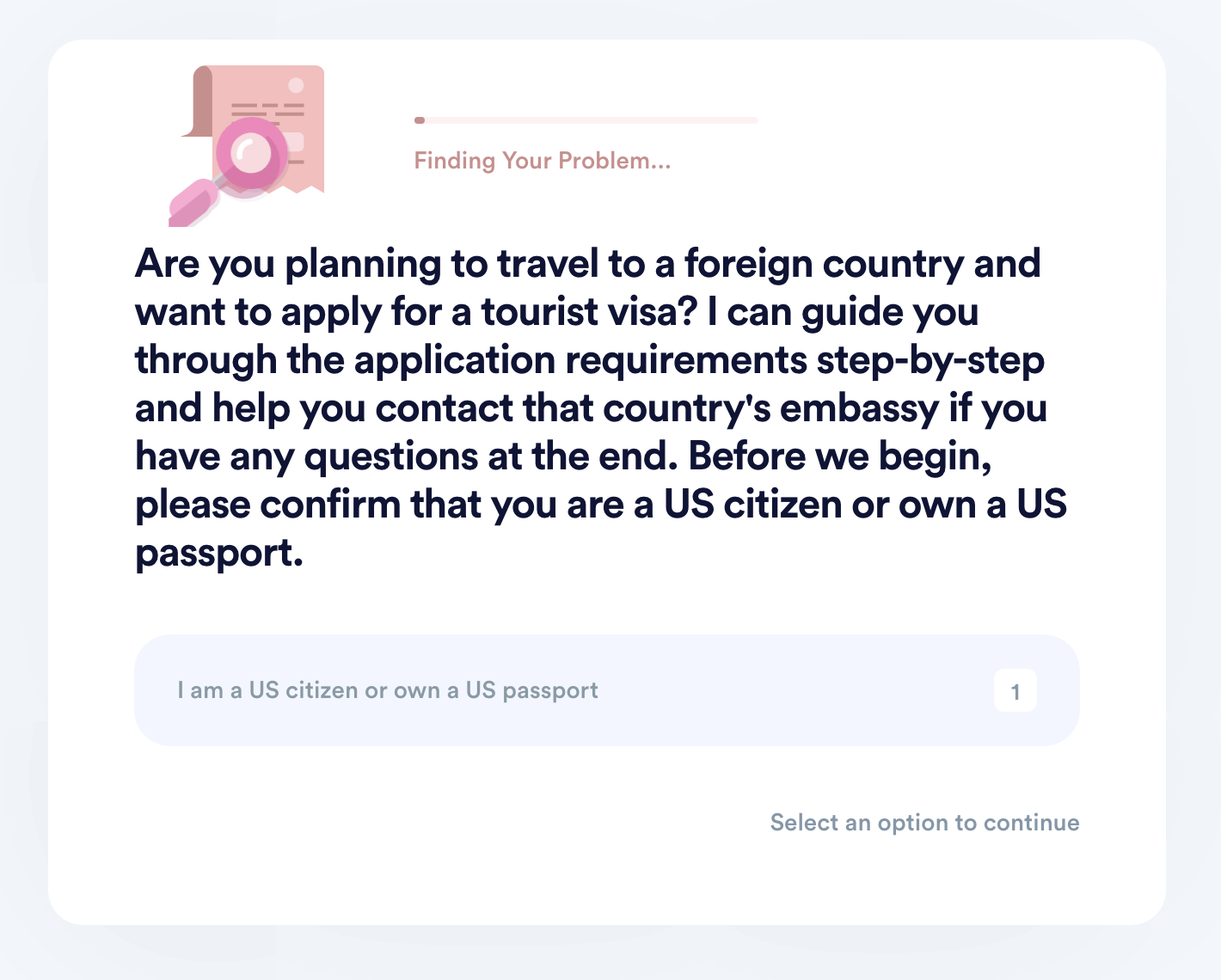 If the country requires you to have a tourist visa, you can get customized guidance by answering a couple of questions from our chatbot.

Our app will:
Give you a full list of documents needed for your application
Get you a downloadable PDF version of the application form
Contact the embassy for you to check if you can mail your application
Steer you to the authentic government portal (if you're applying online)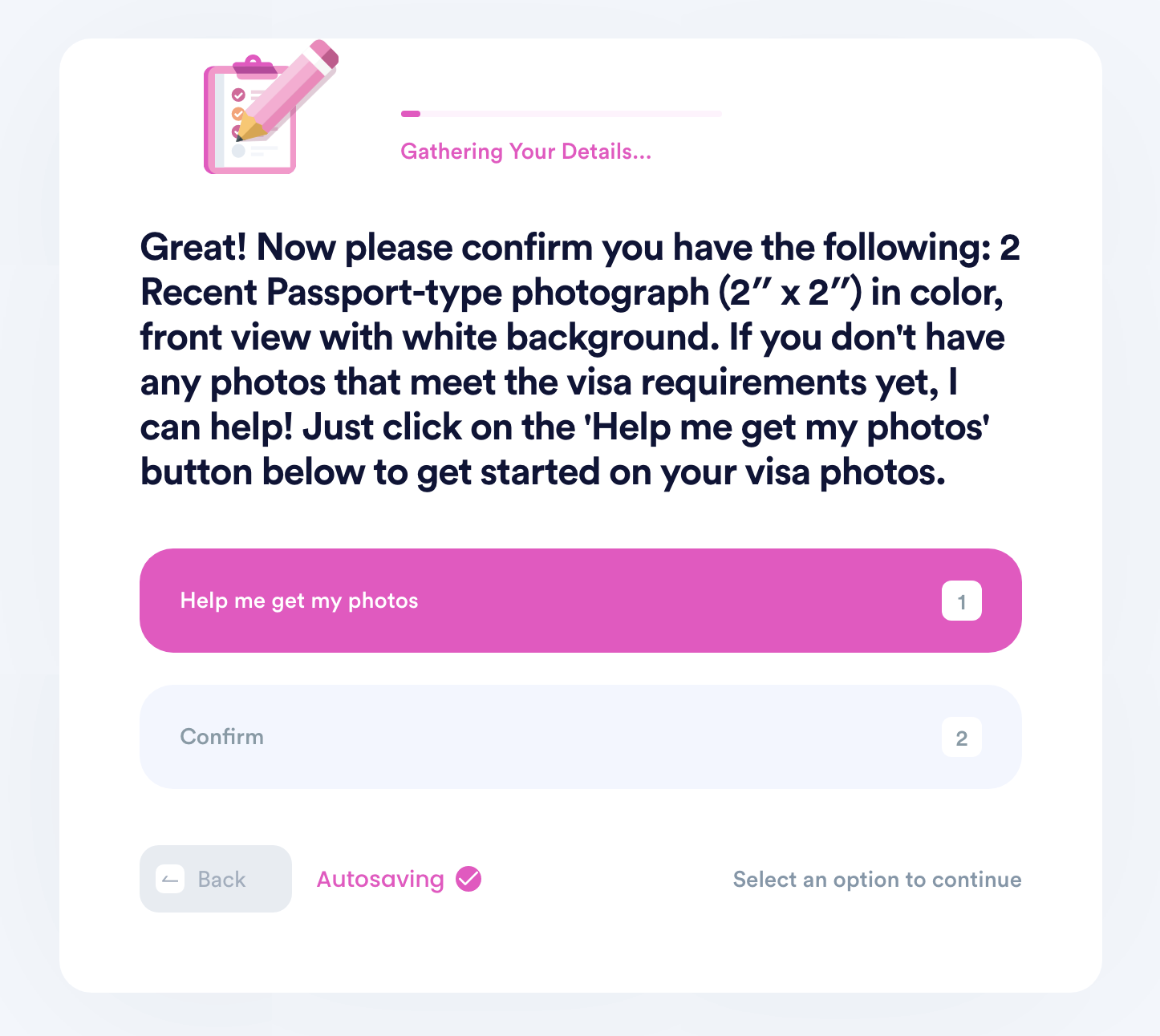 All that and more is just a few clicks away—here's what you need to do:
Log in to DoNotPay and navigate to our Tourist Visa Guide section
Confirm that you have a valid U.S. passport
Specify your destination country to our chatbot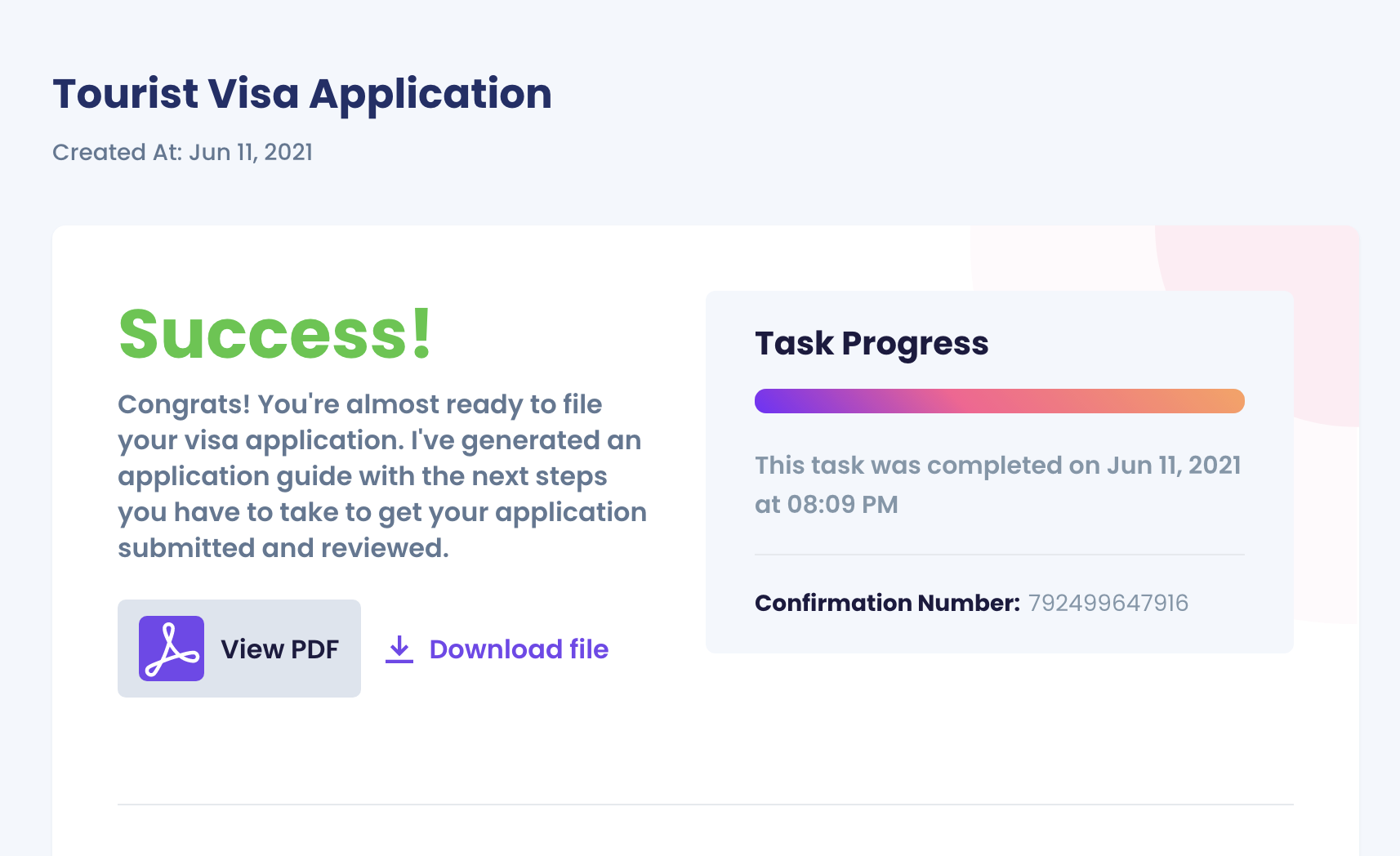 With our reliable and precise support, your visa application is bound to be a success!
Countries Piling Up on Your Bucket List? Expand Your Horizons With DoNotPay
Let's be real—you will never run out of places you want to visit! DoNotPay has complete visa guides for the coolest (or hottest, depending on the climate) travel destinations. You can check out some in this table:
Solve Your Legal and Bureaucratic Issues With DoNotPay
The primary purpose of our app is to provide you with practical tools that can speed up all the drawn-out tasks you must complete. All you need to do is choose a suitable feature from our offer and get your problems solved in a heartbeat!
Once you create an account with DoNotPay, you can:
Feeling Unsafe or Harassed? DoNotPay Can Help You!
Have annoying calls and messages become your everyday problem? Don't give up on your peace—rely on DoNotPay and deal with robocalls and restless text and email spammers easily.
We also take care of your privacy, allowing you to create burner numbers and virtual credit cards to avoid revealing sensitive information when signing up for various online services.
If you are being stalked by somebody or discriminated against at work, we will do our best to help you fight for justice and report the case accordingly! We will also safeguard your creative work from copyright violation and ask for violent crime compensation on your behalf.