Tourist Visa for Puerto Rico—The Essential Info
If you love a typical vacation filled with swimming and sunbathing in a paradise-like environment, Puerto Rico is the place to go. This Caribbean country boasts 270 miles of versatile coastline, including white sand, red sand, black magnetic sand, and cave beaches.
Do you need a tourist visa for Puerto Rico? Find out in DoNotPay's detailed guide containing all the info you need about travel requirements.
Do You Need a Tourist Visa for Puerto Rico?
Since Puerto Rico is a territory of the United States, U.S. citizens do not need an entry permit to visit the country. Even though you don't require a visa, you will still need to present a government-issued photo ID to enter. These documents will do the trick:
U.S. passport
U.S. passport card
HSPD-12 PIV card
Border crossing card
Permanent resident card
U.S. Merchant Mariner Credential
State-issued Enhanced Driver's License
Veteran Health Identification Card (VHIC)
Federally recognized, tribal-issued photo ID
Transportation worker identification credential
DHS trusted traveler cards:

Global Entry
NEXUS
SENTRI
FAST

U.S. Department of Defense ID, including IDs issued to dependents
U.S. Citizenship and Immigration Services Employment Authorization Card (I-766)
COVID-19 Measures and Restrictions in Puerto Rico
Due to the ongoing COVID-19 pandemic, you should be aware of the rules and requirements issued in Puerto Rico before entering the country. Here is the essential info:
Visitors need to complete the Travel Declaration Form on the government's online portal
Individuals who are fully vaccinated entering from the U.S. mainland must upload copies of their vaccination cards
Travelers who received both doses of vaccine do not need to submit COVID-19 test results
Unvaccinated travelers must submit negative results of a PCR or antigen test taken no more than 72 hours before visiting the island
Unvaccinated people who arrive without having uploaded test results will have to pay a $300 fine
U.S. citizens who visit Puerto Rico are exempt from the CDC requirement to provide negative COVID-19 test results before going back to the mainland
Once you get to the country, you will need to follow the rules regarding masks and social distancing. There is no curfew in Puerto Rico at the moment.
It is paramount to check for any updates on the COVID-19 restrictions because the situation is volatile.
Interesting Facts About Puerto Rico
If you are still pondering your Puerto Rican journey, here are some fun facts to help you make a decision:
Puerto Ricans use the U.S. dollar, so you don't need to stress about exchanging money
Credit cards are accepted almost everywhere, but you should bring cash in smaller bills for tips
You should tip the hotel staff, cab drivers, and restaurant servers (15 to 20 percent of the check)
Spanish and English are the country's official languages. You don't need to speak Spanish to get yourself around Puerto Rico, but you should know that road signs are in this language
You can explore the island's 300 public beaches or hiking trails and see gorgeous waterfalls and wildlife
The temperature on the island is around 70 to 80 degrees Fahrenheit throughout the year. It does rain often, so bringing an umbrella is advisable
You are allowed to buy and drink alcohol if you're over 18
Visitors should dress respectfully when not on a beach (avoid flip-flops and shorts when in a city like San Juan)
San Juan old town is a UNESCO World Heritage site, and you should not hesitate to explore it
Find Out if You Need a Tourist Visa for Any Country With DoNotPay's Help
You may not need a tourist visa for Puerto Rico, but many countries mandate a pre-approved entry permit. Learning about the travel requirements can be a nightmare since the info is often scattered over the internet. DoNotPay can deal with this mundane task for you!
You only need to follow these instructions:
Launch our Tourist Visa Guide product
Provide us with the essential info—your destination and whether you are a U.S. passport holder
If the country you wish to visit requires a tourist visa, DoNotPay will:
Offer a direct link to the online application
Send a PDF guide with instructions on submitting your tourist visa application (if there is no direct link to an online application)
Let you know if you have the necessary documents
In case the destination country doesn't require a tourist visa, we will inform you how long you may stay there.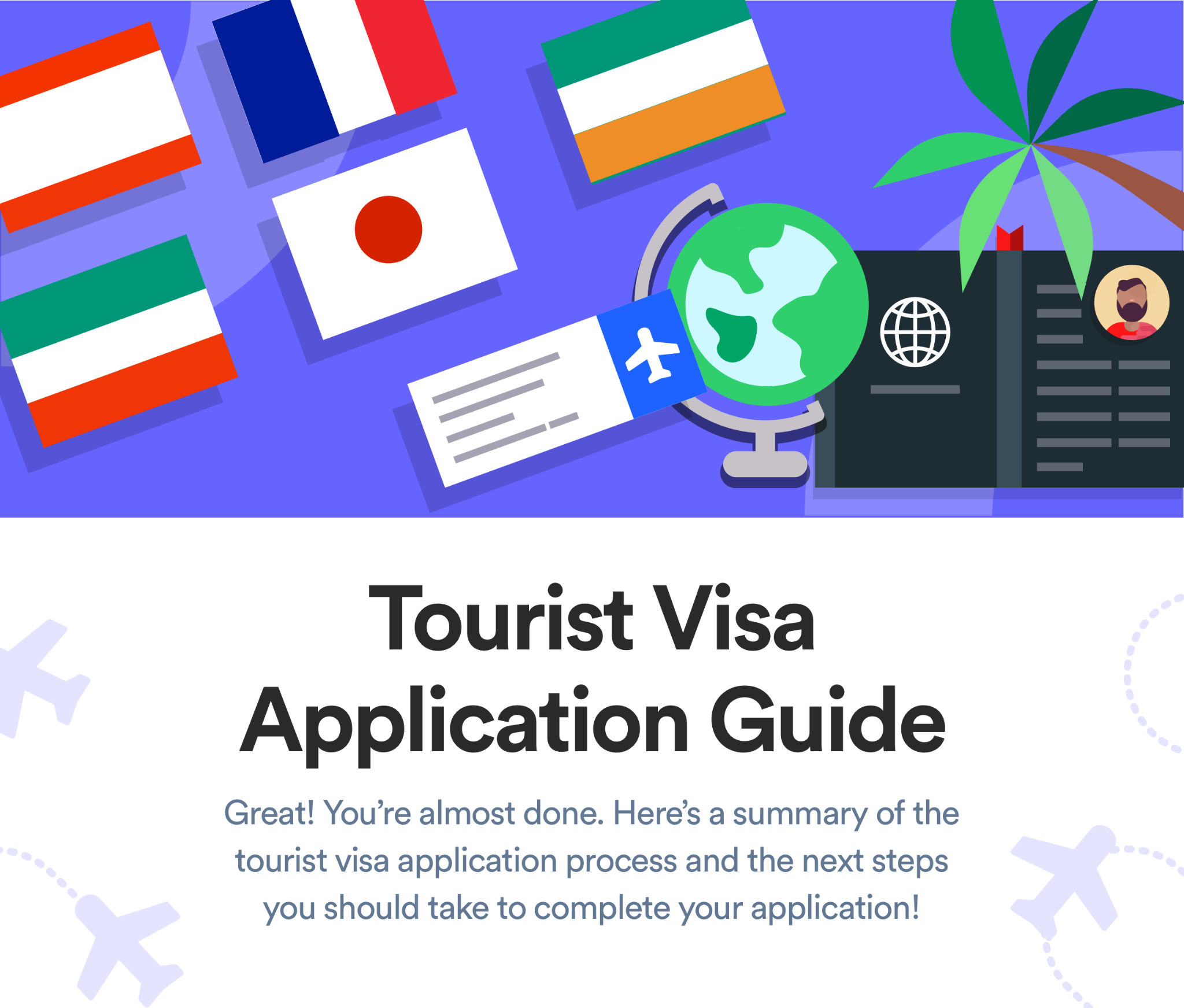 Do You Need a Tourist Visa for Other Caribbean Countries? Use DoNotPay To Find Out
If you would like to explore the Caribbean further, you should check the travel requirements for other countries in the region before your trip. DoNotPay has all the info about tourist visas, so find the answers to your questions in our helpful guides:
DoNotPay Offers Quick Solutions to Tedious Problems
Are you overwhelmed by your never-ending to-do list? We're happy to jump in with a perfect solution to deal with everyday tasks the easy way!
Once you subscribe to DoNotPay, you'll be able to schedule DMV appointments, lower your monthly bills, and contest parking tickets without breaking a sweat!
If you are looking for further assistance, our app will show you how to deal with the following tasks effortlessly:
Rely on DoNotPay's Legal Assistance Any Time!
If a company refuses to cooperate, use DoNotPay—the world's first robot lawyer—to sue it in small claims court! Getting the justice you deserve is only a few clicks away!
You can also use our app's various features to do the following: