Contact Thames Water Customer Service Team Easily 
Most U.K. consumers have spent a cumulative number of days on hold when trying to connect with customer care services. Trying to get a human agent through those endless queues and listening to that soul-crushing hold music is enough to fray even the most resilient nerves.
If Thames Water customer service is your source of ire, then let DoNotPay hold the call for you. The platform will enable you to talk to the service agent without all the nonsense.
Thames Water is the biggest water and sewage company in the U.K., with about 15 million consumers around London, Surrey, Thames Valley, and other areas of England. This figure represents about 27% of the U.K. population. Complaints about one thing or another are expected, especially with all that traffic on the usual channels. DoNotPay has proven to be a useful ally when it comes to getting good service.
Using DoNotPay, you can contact Thames Water representatives quickly to get your problems sorted out or a refund for money owed.
Common Reasons People Contact Thames Water for Support
There are several valid reasons why you'd want to contact Thames Water customer service, but it's not always easy.
Most complaints are due to:
Interruptions to the water supply
Reduced water pressure within the distribution system
Dirty water from faucets and pipes
Mishandling of an individual or commercial account query
Perceived disputes over costs and conditions for water mains reports
The charges paid to the company for a reconnection
Problems with the deposit requirements and charges for connecting a sewer
Unfortunately, trying to air your grievances or liaise for a solution with Thames Water customer service isn't always easy.
Thames Water Support Contact Number and Email
There are a couple of ways to reach out and communicate with Thames Water's customer care representatives. Whether you're highlighting a concern, complaining about services or lack thereof, or following up on a previously broached issue, there are channels through which this is done:
| | |
| --- | --- |
| Thames Water Support/FAQ Site | Contact Page |
| Thames Water Phone Number (Account or Bill) | 0800 980 8800 |
| Thames Water Phone Number (Water or Wastewater Needs) | 0800 316 9800 |
| Thames Water Social Media | |
Helping With Your Account or Bill
Settling account arrears or clearing up bill payments can get heated, more so when dealing with expired due dates or non-reflecting transactions. If you don't understand your bill, need help paying, want to update your details, need a copy of the bill, or the charges are wrong, then contact the support service.
Use the following channels for this purpose:
Call us using our official call line 0800 980 8800. This line is open from 8 am to 8 pm from Monday to Friday. You can reach us from 8 am up to 6 pm on Saturday
Assisting With Water or Wastewater Needs
You can sort out your water supply issues through these communication lines; these include no or low pressure, issues on water quality, and water hardness. Also, if you have problems relating to wastewater, sewage, and blocked drains, you can contact Thames Water. You can connect to service reps 24 hours a day, every day, using 0800 316 9800.
Other Ways to Address Thames Water Service Complaints
If your query or complaint isn't that urgent, you could choose to contact Thames Water by post. Any complaints, feedback, and inquiries can be addressed to:
Thames Water
P.O. Box 436
Swindon
SN38 1TU
In addition to postal communication, you may also communicate with the service agents via email. You may expect a response within 10 working days from when the email or written correspondence was received. Any response may be made by phone or by writing.
Depending on the gravity of the matter at hand, you may choose to reach out to Thames Water by the corporate office:
Thames Water Utilities Limited
Clearwater Court, Vastern Road
Reading, England RG1 8DB
United Kingdom
Get in Touch With Thames Water Customer Service Using DoNotPay
Thames Water is one of the biggest sewage and water services companies in the United Kingdom. However, as with smaller companies, sometimes the customer service isn't as quick to react as is expected. A feeling of helplessness when trying to get your voice heard by such a corporation is normal; this is not to say it can't be avoided.
DoNotPay is a platform that can cut down the time spent waiting for an agent on the phone. You don't have to spend one more second listening to that awful hold tune.
Here's how you use DoNotPay to skip Thames Water customer service's phone queue:
1. Open your web browser and sign up for DoNotPay.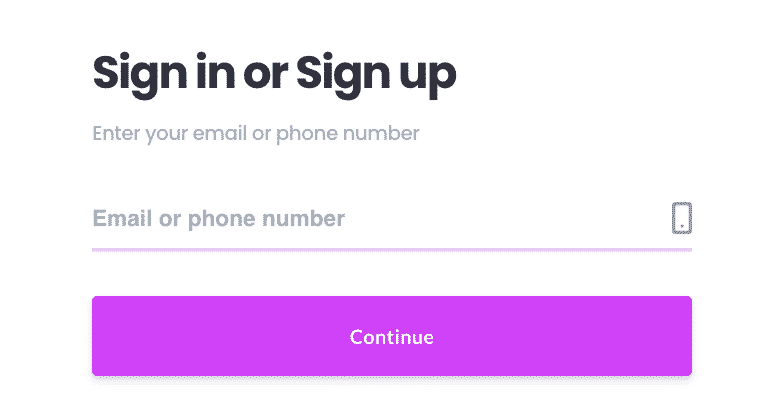 2. Type in Skip Waiting on Hold and select the product.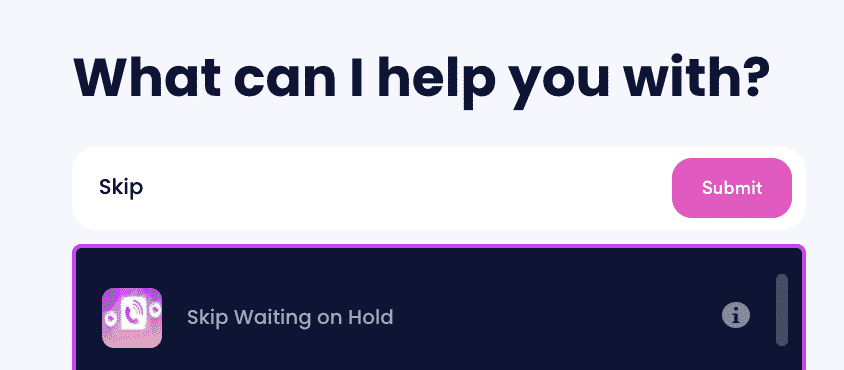 3. Search for the company you'd like to call.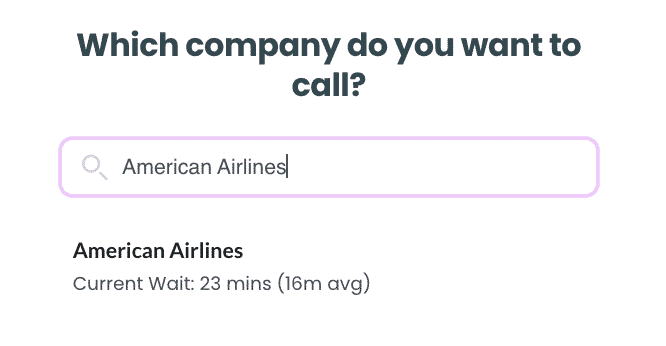 4. Click on the name of the company and have us do the work for you.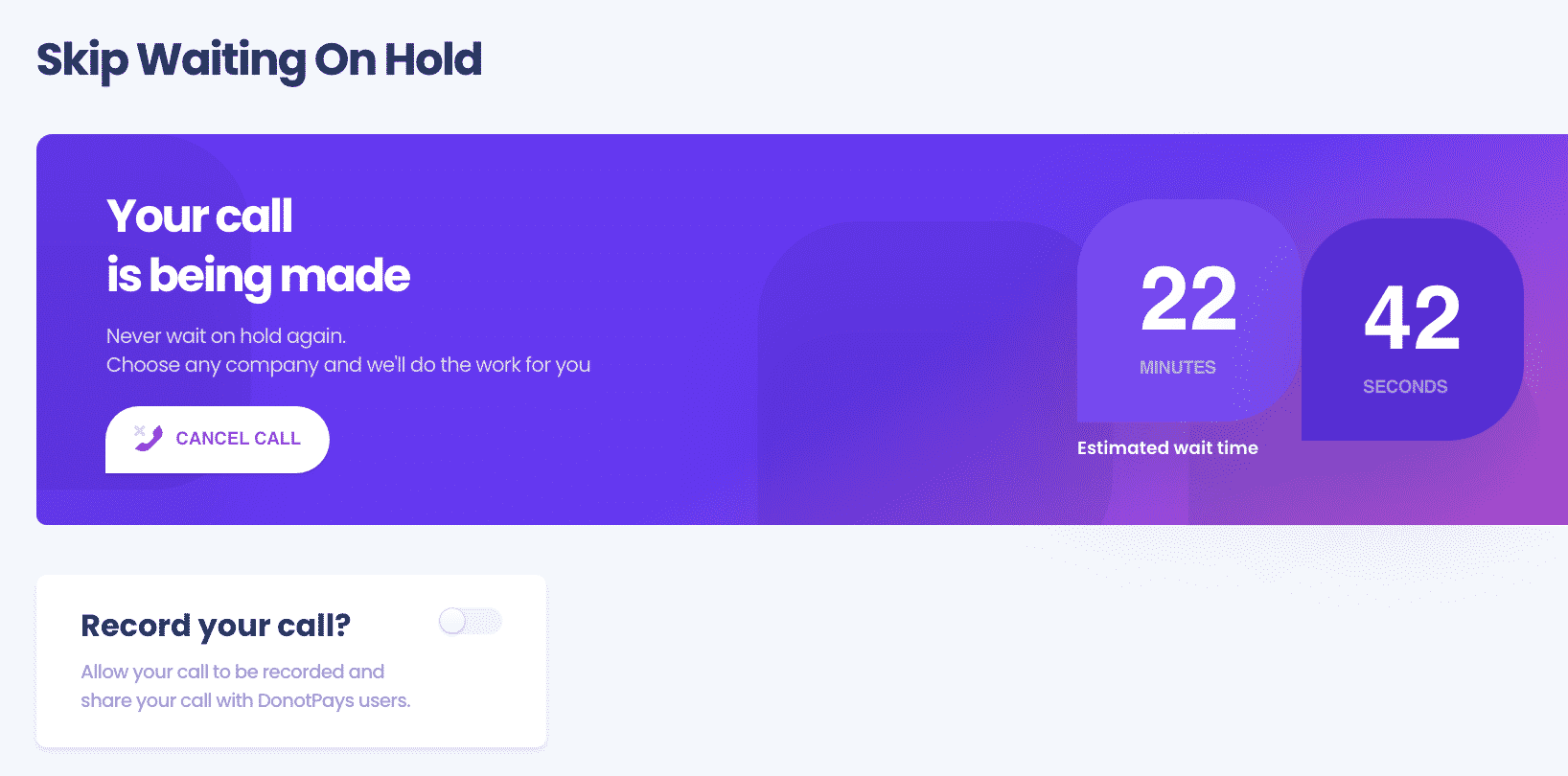 That's all there is to it. Let DoNotPay wait on hold for you.
DoNotHelp Can Help Resolve Customer Service Issues for Any Company
DoNotPay will not only help you resolve your customer service issues with Thames Water company but also with other corporations as well.
The following groups won't disappoint you on DoNotPay's watch:
What Else Can DoNotPay Do for You?
DoNotPay is an AI-run robot with the power and capability to help everyone solve pressing issues swiftly. Using this platform, you can: