Obtaining the Thailand Tourist Visa and Entering the Land of Smiles
Thailand is truly a magical place. It should be on everyone's travel bucket list because of its mesmerizing beaches, exciting jungles, and impressive wildlife.
Getting a Thailand tourist visa isn't nearly as exciting. You'll need help getting through the process, so sign up for DoNotPay because we offer all the latest visa-related information in one place!
Do the U.S. Travelers Need a Tourist Visa for Thailand?
Whether a U.S. traveler does or doesn't need a Thailand tourist visa depends on the duration of their visit.
Currently, the permitted duration of stay in Thailand without a visa is 45 days. The allowed period used to be 30 days—the extension to 45 days will be in effect until September 30th, 2021. You can enter Thailand without a visa only twice a year.
If you wish to stay in Thailand for more than 45 days, you can apply for a 60-day or 90-day visa.
60-Day Tourist Visa Thailand Application Process Explained
You can apply for a 60-day visa with your local Thai embassy, consulate, or Tourism Authority of Thailand. The visa processing time is 15 business days, and you should apply at least a month ahead of your departure to Thailand.
Once your visa is approved and ready, you can pick it up at the same location where you submitted your appeal. The visa fee is $61.
Thailand Certificate of Entry Explanation and Requirements
You must get the Certificate of Entry (COE) for entering Thailand, regardless of whether you do or don't need a visa.
You can apply for the COE online at least 15 business days before your departure to Thailand. Make sure to choose the option for medium-term visitors if you want to get the fastest processing time (up to 15 days). To get your COE approved, you need the following documents:
U.S. passport that will remain valid for the next six months
The most recent bank statement with $700 in the account per tourist or $1,500 for the entire family
Medical insurance policy and accompanying documents
Alternative State Quarantine booking confirmation from your hotel of choice
Copy of your round trip flight reservation or confirmation that shows you're flying straight from the United States to Thailand
Other Requirements You Need To Fulfill When Entering Thailand
The same requirements for entering Thailand apply to visa holders and visa-exempt visitors. Besides acquiring COE, you must meet the following additional requirements to be allowed entry to Thailand:
Have the equivalent of 20,000 Baht per individual or 40,000 Baht per family on your person in cash
Present a recent (valid for 72 hours) negative COVID-19 PCR test
Remain in quarantine for 14 days upon arrival regardless of your vaccination status
DoNotPay Makes Any Visa Application Process a Cake Walk!
Many countries have convoluted visa policies, especially during times of crisis, such as the COVID-19 pandemic. The government websites are often slow, outdated, or hard to navigate.
DoNotPay makes your life easier by gathering all the latest visa information for you, regardless of the country you want to visit! We can tell you if you need a visa or not in seconds and help you ensure you have all the documents needed for your visa application.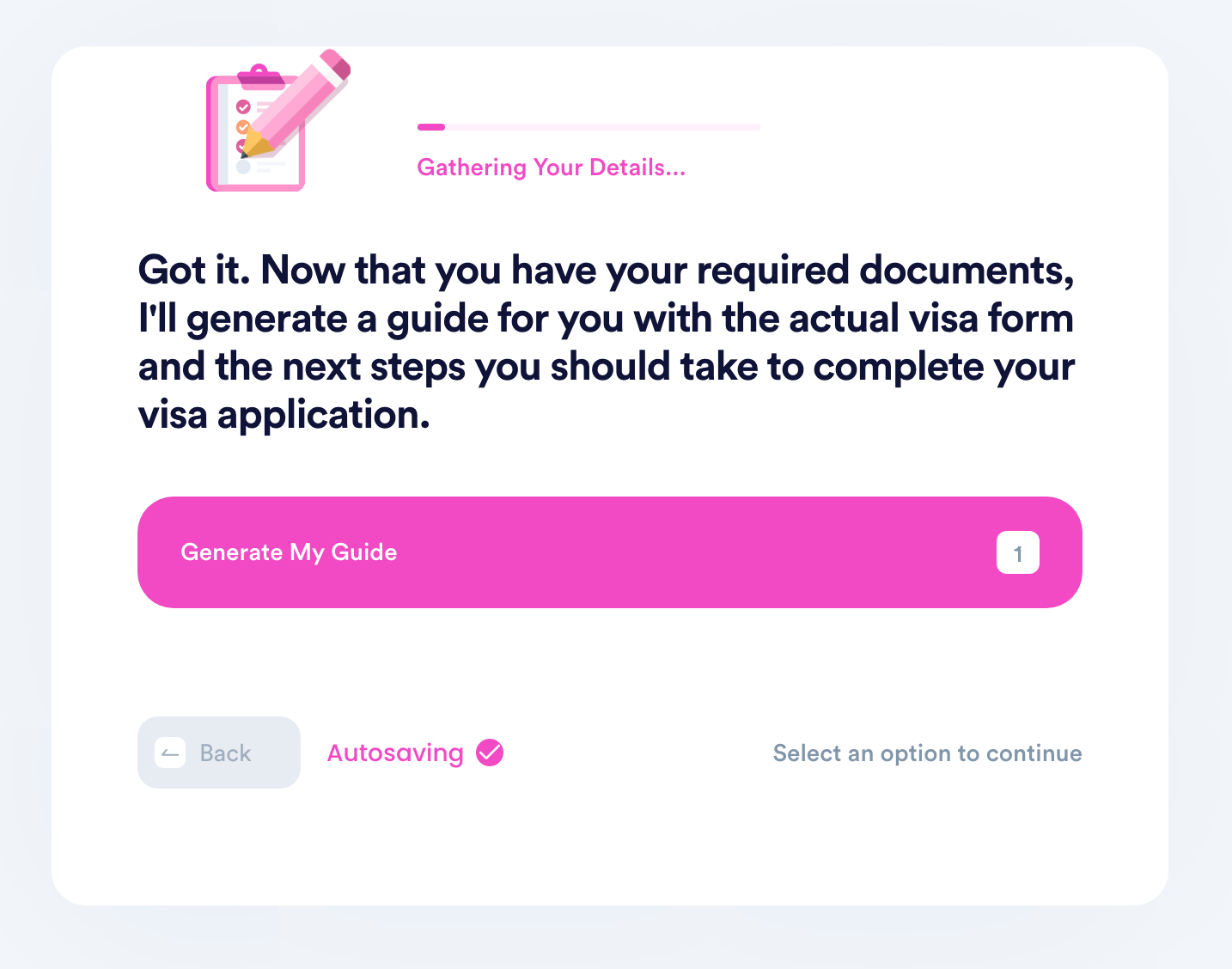 Our app is easy to use if you follow our clear instructions:
Select the Tourist Visa Guide feature
Answer our questions about your passport and destination country
Our app can do the following:
Contact any embassy for you
Check if you need a visa in the first place
Provide you with the application form if a visa is necessary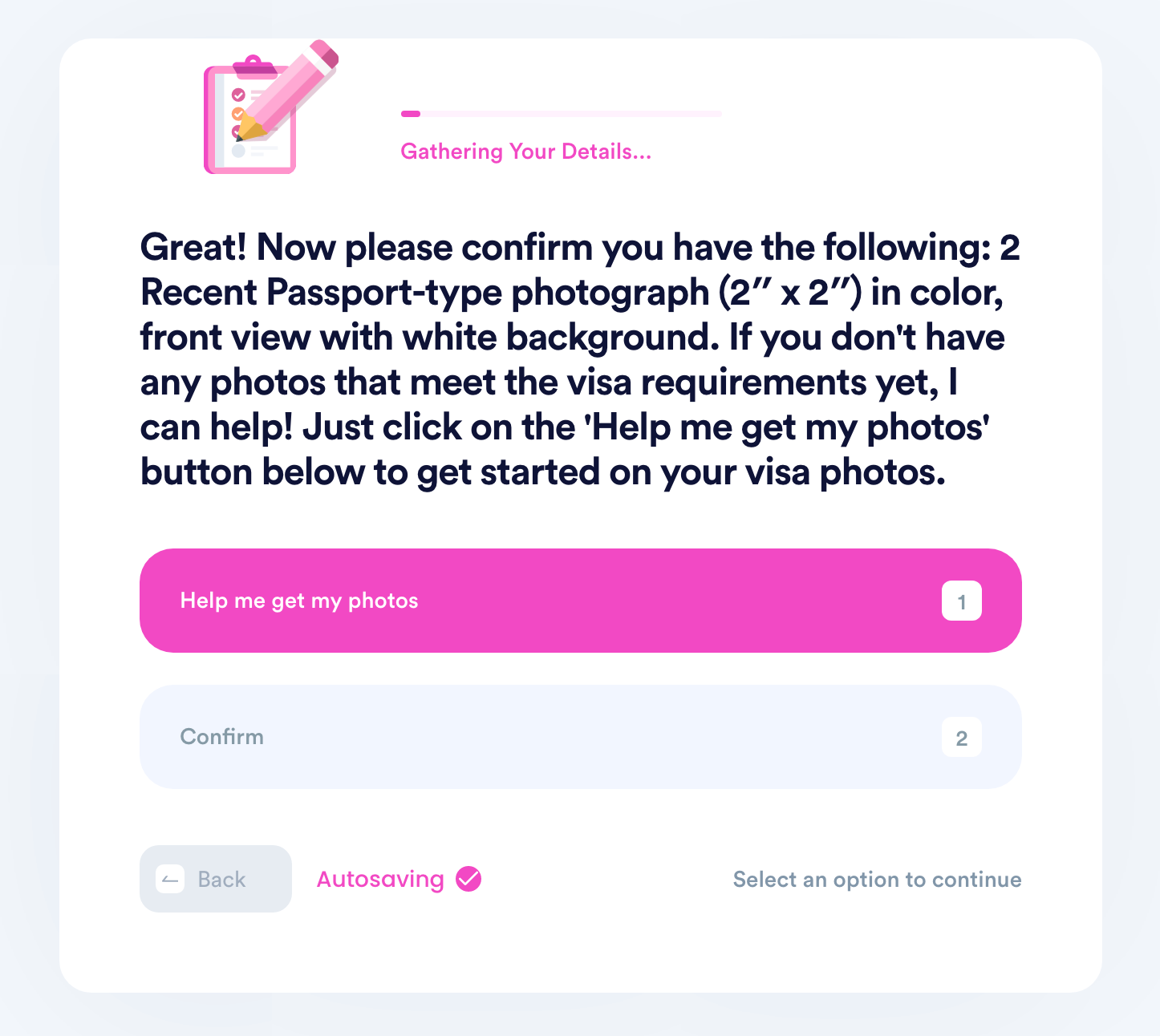 Essential Thailand Travel Tips
Thai culture is way different from the Western one, so it's best to be prepared. Here is our top advice for Americans visiting Thailand for the first time:
Keep an eye out for thieves, scammers, and hustlers
Practice bargaining for lower prices because Thais love to haggle
Bring cash everywhere you go, but make sure not to carry too much
Take extra care in traffic because Thailand road safety isn't the best
Make use of translation apps because Thais aren't so fluent in English
DoNotPay Can Help You With the Latest Tourist Visa Guides for Other Countries in the Region
Thailand is well connected to the rest of Asia, thanks to its geographical position. If you wish to travel to one of its neighboring countries, you should be familiar with the specific visa policy of each country.
That's why DoNotPay compiled a plethora of visa guides for easier traveling across Asia, as shown in the table below:
DoNotPay Is Committed to Solving All Kinds of Problems for You
Are you lost in the sea of administrative tasks? By subscribing to DoNotPay, you gain access to many products and features that can assist you in:
Check Out What Our Robot Lawyer Can Do for You
Not too skilled at drafting contracts and agreements? Keep calm and let DoNotPay, your virtual assistant, do it for you! Our app can generate various legal documents, including divorce settlement agreements, child travel consent forms, and powers of attorney. All it takes is to click a few times or answer several quick questions—we do all the rest!
Besides providing personalized documents, DoNotPay takes over other tiresome legal tasks. These include having your documents notarized, filing lawsuits in small claims court, requesting crime victims' compensation, or submitting HR complaints.