Apply for Your Texas Agricultural Property Tax Exemption Hassle-Free
If you have agricultural land in Texas, you might be eligible for a Texas agricultural property tax exemption. 
We offer information related to property tax assessments, appeals, and exemptions for all groups, including seniors. 
DoNotPay can present a helpful way to reduce your property taxes and pay them without a hitch.
Are Agricultural Property Taxes High in Texas?
According to the data from DTN/Progressive Farmer for 2017, Texas is the U.S. state with the second-highest property taxes amounting to $698.2 million. 
Considering that the total number of farmers was 236,030 at the time, the average Texas property tax was $2,958 per farm. These numbers show Texas property taxes rose 20.6% during the 2012–2017 period.
Property Taxes in Texas
The Texas Constitution uses these five rules for property taxes:
Rule
Explanation

Taxation has to be equal and uniform

Every property should pay its fair share. The value of your property is the basis of the property taxes you pay

Properties need to be taxed based on their current market value

The current market value is the price your property would sell for.

Exceptions to this rule include the use of productivity values for agricultural and timberland property that is taxed based on the value of what the land produces (livestock and crops) and not its sale value

Every property in a county has to have a single appraised value

Different local governments you pay property taxes to cannot use different values 

All properties are taxable unless federal or state law exempts them from taxes

All or only a part of your property's values can be exempt from property taxes

Reasonable increase notice is guaranteed 

You have the right to receive notice of any increases in the appraised value of your property
DoNotPay can help you with lowering your property tax in Texas or elsewhere. Are you thinking of purchasing a property in another U.S. state? You can take a look at our list of states with low property taxes.
Do You Qualify for a Texas Agricultural Property Tax Exemption?
The Constitution and Property Code provide for open-space land appraisal. The 1-d-1 appraisal is a method that does not use the market value or capitalization rate mostly applied to commercial, residential, and other properties. This method is also known as Ag Exemption or Agricultural Exemption.
The Constitution allows two types of agricultural productivity appraisals, 1-d-1 and 1-d. Texas farmers and ranchers can get property tax relief on their land using these special appraisal methods.
1-d-1 Appraisal Method
Land in Texas is eligible for this 1-d-1 appraisal method if it has been used:
For and devoted to agricultural use for at least five of the previous seven years 

To protect endangered species listed on the

federal ESA list

For restitution or conservation projects under federal or state statutes

For agriculture to the intensity degree accepted in that area
Most Texas landowners apply for this kind of appraisal.
1-d Appraisal Method
Your land qualifies for the 1-d appraisal method if it has been used for agricultural purposes or developed for agriculture for three successive years of the preceding five years. The owner has to:
Be an individual (versus a partnership, agency, or corporation)

Use this land as his/her primary source of income
Be careful not to miss the strict deadline for productivity appraisal. If your land qualifies for the 1-d appraisal, you need to apply every year.
Farmers and ranchers in Texas can get the special appraisal even if they use their land for wildlife management. To be used for this purpose, this land:
Had to qualify for agricultural use in the preceding year

Has to meet certain acreage size and special use criteria
DoNotPay can help you apply for land appraisals without any problems. 
Why Do You Need an Ag/Timber Registration Number?
You qualify for tax exemption on the purchase of some items that are used to produce your agricultural and timber goods for sale if you are a rancher, farmer, or timber producer dealing with the following:
Beekeeping

Crop dusting

Feedlot operation

Timber production

Custom harvesting

Fiber crops production for sale

Operating commercial fish farms 

Future Farmers of America or 4-H

Teaching agricultural vocational courses

Veterinary businesses making ranch and farm calls

Growing plants for sale within commercial nurseries

Farming or ranching to raise and grow agricultural products for sale
You need to have a valid agricultural and timber registration number—the Ag/Timber Number—if you want to claim a tax exemption. 
Receive Texas Agricultural Property Tax Exemptions With DoNotPay's Help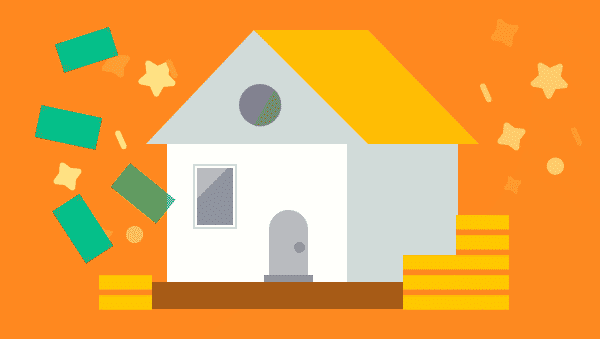 DoNotPay collects all relevant Texas agriculture property tax data to help you apply for special appraisal methods and reduce your agricultural property tax bills.
Here is what you should do:
Sign up for DoNotPay in a

web browser

Select the

Property Tax

feature

Answer a few questions about you and your agricultural property
Our app will generate a customized guide to agricultural property tax exemptions. We will present step-by-step instructions you can easily understand and follow.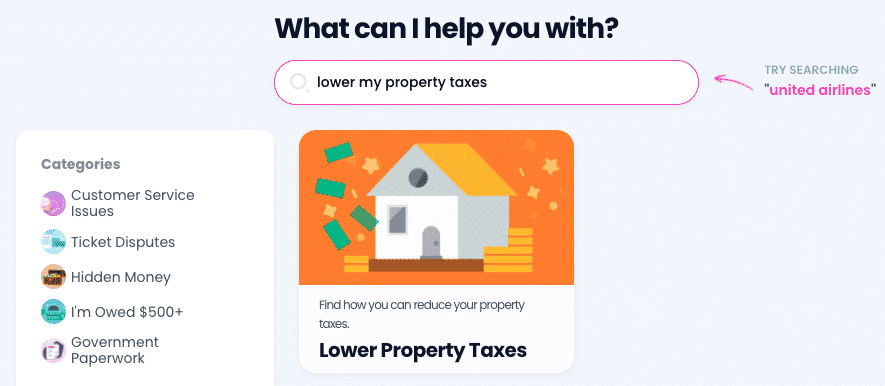 If you decide to appeal your previous property tax bills, we can assist in the same way. All you need to do is follow the above-listed steps and check the Appeal section in your tailored guide.
Clear Out Your Daily Tasks Fast With DoNotPay
Are your parking tickets piling up, but the process of appealing them is way too complicated? Do you struggle to pay your bills but are not sure how to get an extension? Is it time to extend your driver's license, but reaching DMV is a nightmare?
DoNotPay will turn all of these dreadful tasks into easy-to-do items you can check off your agenda quickly!
Get rid of spam emails, texts, and calls quickly using our AI-powered app!
Learn how to secure compensation from airlines, get your college fees waived, claim your lost funds, or reduce your property tax—all with a few clicks!
Subscription Issues? DoNotPay Can Help!
If you are looking to test out a service, think twice before disclosing your payment info. Companies will often ask you for your credit card details even when signing up for a free trial—they charge you once the trial expires. 
Use our virtual credit card, and don't worry about unwanted charges! 
Our credit card gets automatically approved for any free trial, but it rejects any real charges since there is no money on it.
DoNotPay will locate and cancel all your unwanted subscriptions without you having to deal with customer service reps.
We can also help you request refunds from companies or take them to small claims court if they refuse to cooperate.