Everything You Need To Know About Tennessee Jury Duty Laws
Every U.S. citizen has a right to a fair and unbiased trial, which is why jury duty is so important. When you get summoned, the civil rights of a defendant are rarely in your mind—jury duty is a compulsory nuisance, and you'll receive punishment if you don't show up.
In this article, we'll go over Tennessee jury duty laws, show you who is eligible for jury duty, and what the punishment is if you don't do it.
If you're employed, you'll need to request time off. We'll explain how you can do that effortlessly if you .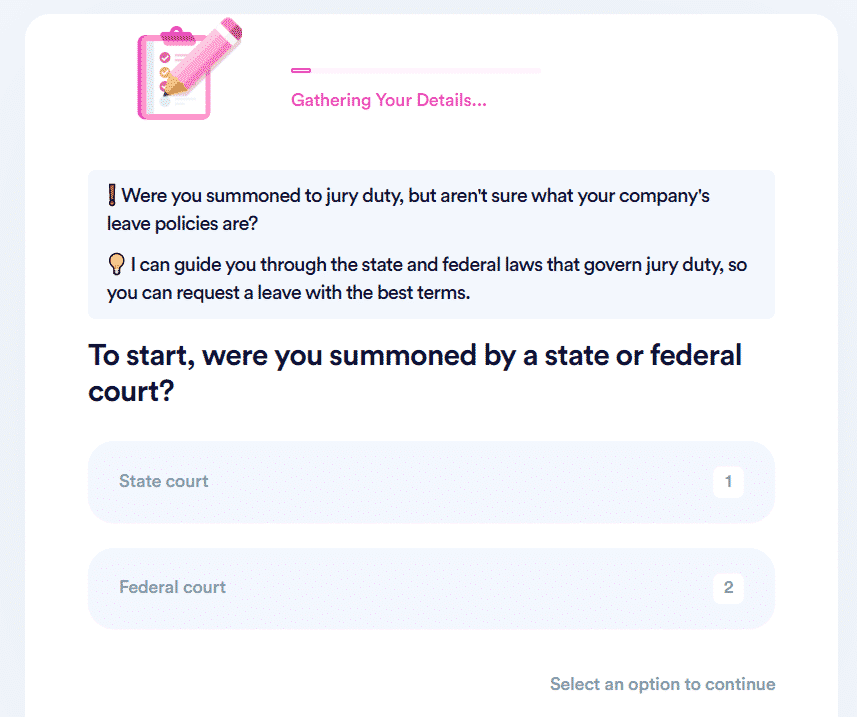 How Jury Duty in Tennessee Works
You can't apply to be on a jury—courts select 12 random people from a list of eligible jurors. State and federal courts create a database of all people in Tennessee based on driver license holders and tax records. Unlike in most other states, Tennessee law prohibits the use of voter registration.
Then, clerks take the list and cut it down based on eligibility criteria. To be eligible, you need to:
Have U.S. citizenship
Be at least 18 years old
Reside in the county in which you're summoned
Not be convicted of:

Perjury
Subornation of perjury
Felony
Any other infamous offense
If you meet all these requirements and receive a summons, that doesn't mean you'll be on a jury. You'll have to complete the court's selection process—if they don't find you suitable, your duty is over.
The process of Tennessee jury duty consists of your:
Appearing adequately dressed in court on the date specified in the summons
Answering lawyers' questions to show that you'll give an unbiased verdict
Showing up to all court proceedings
Once you're done, they won't summon you again until two years pass.
How To Get Out of Jury Duty in Tennessee
If you can't show up, you can send an excuse letter if you have a valid reason for it. The list of valid Tennessee jury duty exemptions includes:
Being on active military duty
Having a physical disability
Being mentally challenged
Not showing up under any other circumstances may result in a $500 fine.
Jury Duty Pay in Tennessee
Jurors in Tennessee get paid for their service, but the amount you receive depends on whether you serve in a state court or a federal one. The following table shows the difference in pay between the two types of court:
| Type of Court | Pay per Day | Travel Compensation |
| --- | --- | --- |
| State courts | $10 | $0.10 |
| Federal courts | $50 ($60 if it lasts longer) | $0 |
Tennessee Jury Duty Laws About Employed Jurors
Tennessee is one of the few states that require employers to pay full salary (deducted by state compensation) to employees absent on jury duty leave. The employer also must not:
Deny an employee to go on a jury
Threaten the employee with:

Demotion
Any other form of repercussion
Tennessee jury duty laws also state that the employee must give notice of leave on the day after receiving the summons.
How To Make Notice of Leave Hassle-Free With DoNotPay
The first step in preparing for jury duty should be informing your employer you'll be absent. If you want to avoid awkward conversations, you can formally notify them with a jury duty leave request letter. Don't know how to write one? Don't worry, we do!
DoNotPay will draft a professional leave request letter based on the information you provide us with. You only need to:
Use your browser to
Navigate to the Request Jury Duty Leave feature
Answer a few questions
Upload a photo of your jury summons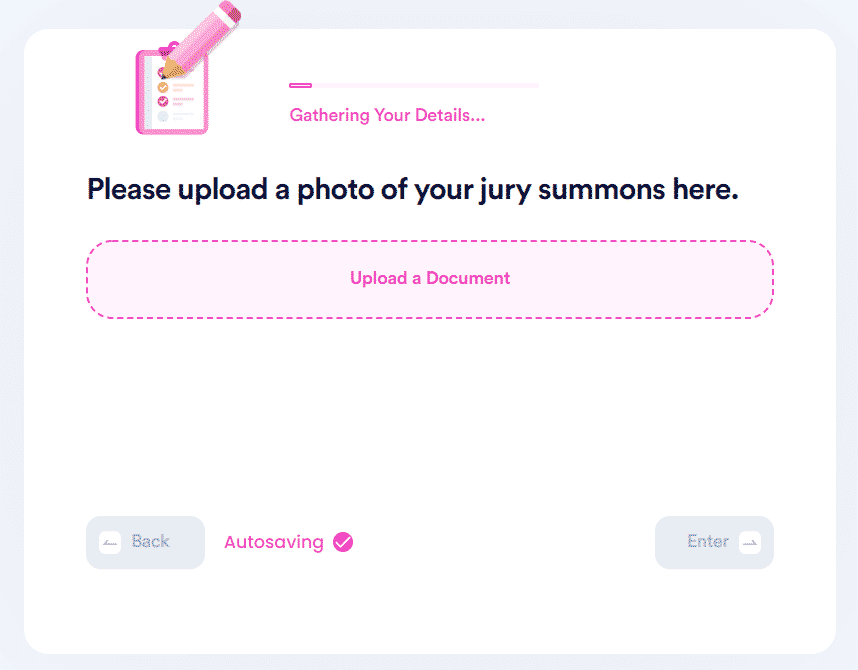 Solved Your Issue? Check Out More of Our Product Range
DoNotPay's forte is its versatility—you can use the app to resolve any problem of legal or bureaucratic nature!
As soon as you subscribe to our platform, you'll be able to:
Our App Helps You Both Save and Earn Money
Want to get more familiar with our extensive product range? Check out how, for one low monthly fee, we can help you both save and earn money by: