Everything You Need To Know About a Temporary Power of Attorney
You can choose from various types of power of attorney documents, depending on your requirements and circumstances. A temporary power of attorney can ensure that your finances or other important matters are taken care of for a specific period.
In this article, we will teach you what you need to know about a temporary power of attorney. Subscribe to DoNotPay and learn how to create a great power of attorney document in a matter of minutes!
The Basics of a Temporary Power of Attorney
A temporary power of attorney (POA)—also known as a limited power of attorney—is a legal agreement between the principal and the agent. For a specific period, the principal transfers the decision-making authority regarding legal or business matters to the agent. As soon as the defined period ends, a power of attorney expires.
A temporary power of attorney is different from durable power of attorney in that it is time-limited and does not stay effective for a longer period, especially if a principal becomes incapacitated.
When Do You Need a Temporary Power of Attorney?
Common situations that can require a temporary power of attorney include:
Being unavailable to sign business documents—If the principal is on vacation or traveling abroad, they can authorize someone to sign business documents in their absence
Putting a child into temporary care—If a child's parents have to leave the country for a while, they can grant temporary power of attorney to a family member or a close friend. This will allow the agent to make health or educational decisions for the child
Acting on behalf of a minor—If a child is a minor and unable to make legal decisions themselves, the parents can act as temporary decision-makers until the kid reaches the legal adult age
Handling real estate and investments—The agent has the right to buy and sell property or investments within a specific period
The Process of Creating a Temporary Power of Attorney
To create a temporary power of attorney, you need to follow these steps:
Identify the potential candidates
Talk to them to ensure that they understand their future responsibilities
Compose the document or hire a lawyer to do it for you
Read the document thoroughly to confirm there are no errors
Sign the document and get it notarized by a notary public
A temporary power of attorney letter typically entails the following information:
The names and addresses of the principal and the agent
The duties and authorities assigned to the agent by the principal
Effective date and duration of the agreement
Ways To Create a Power of Attorney Document
In case you need to create a power of attorney document, here are a few ways to make it:
| | |
| --- | --- |
| Ways To Make the Document | Brief Explanation |
| Do it yourself | Search for templates online, check the state-specific laws, and create the document yourself |
| Hire a lawyer | Consult a lawyer and request them to make it for you. It might seem like the most viable option, but their fees can be sky-high |
| Use DoNotPay | Subscribe to our app, answer a few questions, and get the document instantly |
Stop Hiring Expensive Lawyers! DoNotPay Can Create a Power of Attorney Document for You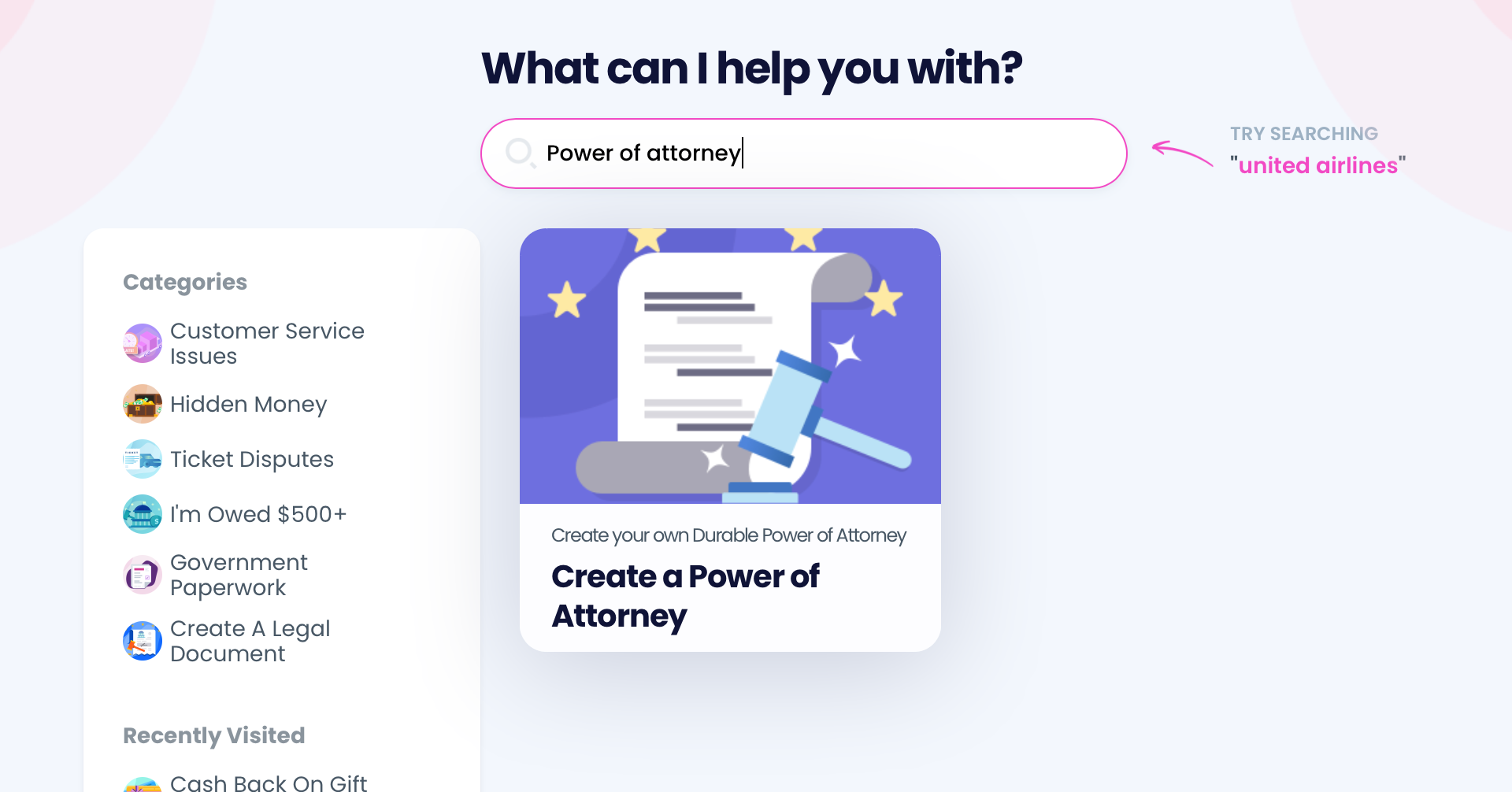 Why hire expensive lawyers to make a legal document when we can do it for you for a much more affordable fee? You don't only save your money but also time spent on going to lawyers' offices and explaining your situation.
Here's what you need to do to get started:
Open DoNotPay in your web browser
Search for the Power of Attorney service
Answer questions from our chatbot to personalize the document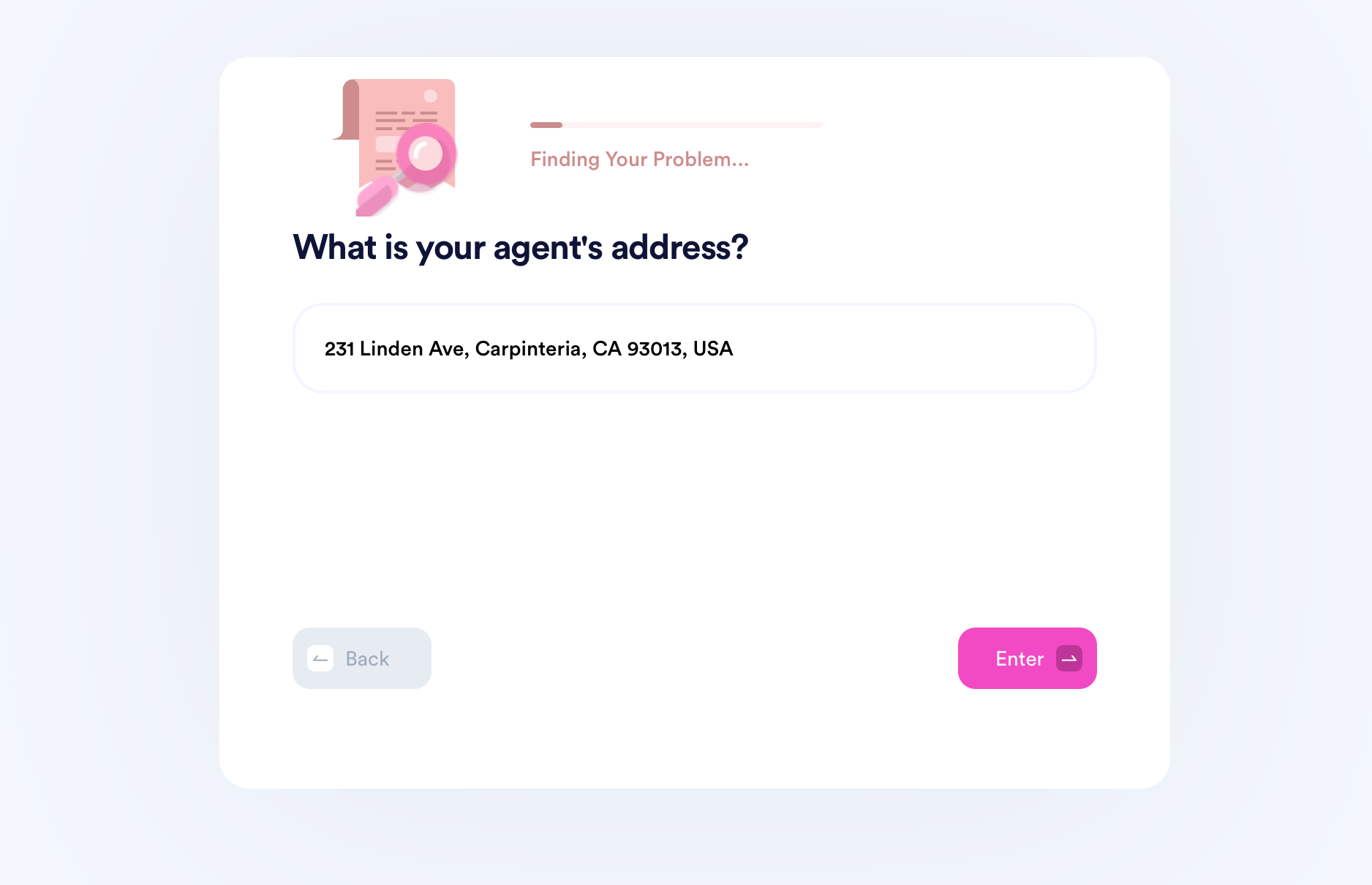 Our app will compose the document and two notices that both the principal and agent are required to read before signing the document.
Most states require you to get your POA notarized. Don't worry if your state is one of those. You only need to inform us when answering the POA questionnaire, and we will connect you to an online notary public.
Want to learn about more POA-related topics? DoNotPay's knowledge base can provide useful information and practical advice on topics, such as:
Other Types of Power of Attorney
Do you need help in creating other types of powers of attorney? Take a look at the list below to see your options:
General POA—For all legal and business matters, the agent acts on behalf of the principal
Springing POA—This agreement becomes effective if a specific incident occurs, like the principal becoming mentally incapacitated
Financial POA—The agent makes financial decisions on behalf of the principal
Rely on DoNotPay's Tips and Tricks To Deal With Any Task Stress-Free
DoNotPay is here to help you out no matter the issue. We can provide our assistance if you want to get rid of:
Suffering in silence is never the answer—with the world's first robot lawyer by your side, you won't have to keep anything to yourself. We will fight for your right and help you get what's rightfully yours!
Prevent Companies From Overcharging You
As soon as you sign up for our app, you won't have to deal with greedy companies anymore. DoNotPay can help you sue any company in small claims court, demand a refund, claim compensation from airlines, get a burner number at a low cost, draw up any legal document, and get a child travel consent form.
If you need to have any of your important documents notarized or fax them, you'll be able to do all of that and so much more once you sign up.