How to Set Up Online Bill Pay for TDS in 3 Easy Steps
You surf the web every day without a second thought, so it makes sense that you might forget to give your internet bill a second thought too. It gets sent like clockwork every month, but your payment schedule is likely less predictable. If you're surprised every time shows up, DoNotPay can help you set up regular payments to lessen the shock.
Ways You Can Pay Your TDS Bill
Everyone handles their finances differently. TDS offers a variety of payment options so you can select whichever is most convenient for you when your bill comes due.
Pay with cash
Pay by phone
Mail a check
Pay online with TDS ePay
Automatic bank drafts with Sav-A-Check
| | |
| --- | --- |
| Pay in person with cash | TDS accepts cash payments at Western Union locations and Wal-Mart customer service desks with the stub from your current bill. There is a delay in processing, so submit your payment no later than three business days before your due date. You may be charged an additional fee for paying in person. |
| Pay by check | TDS provides envelopes for you to mail your payment in. If you do not have the envelope, you can mail your check to TDS Payment Center, P.O. Box 94510, Palatine, IL 60094. Send your payment at least 10 business days before your due date to allow for processing. |
| Pay over the phone | If you would like to pay over the phone, TDS does offer payment through an automated phone service at 1-855-696-8368. You may provide bank, debit card, or credit card information. You will be charged an additional convenience fee, but the payment processes the same day. |
| Enroll in TDS ePay | To cut down on your paper clutter, TDS allows one-time or recurring payments through ePay. Bills can be paid by providing your bank account information or credit card. Only Visa and Mastercard are accepted. |
| Sign up for Sav-A-Check | Sav-A-Check is another option for automatic payments. You can sign up over the phone by calling 1-800-696-0889 or mail the authorization form and a voided check to TDS, PO Box 608, Lancaster, WI 53813. Once you are enrolled, your bill amount will be automatically withdrawn from your account each month. If you enroll in Sav-A-Check, you will still receive paper statements. |
Lowering Your TDS Bill
If you are having trouble making ends meet, talk to someone at TDS before your due date. TDS is one of several phone and internet service providers that participate in the federal Lifeline program. Lifeline offers discounts on phone and internet bills, so your bill could be lowered or removed altogether. You may be eligible for Lifeline if your income is 135% of the federal poverty guideline or if you participate in select federal programs. Only one discount is allowed per household.
Penalties for Paying Your TDS Bill Late
TDS will charge you a late fee of up to $10 if your balance is not paid in full by your due date. The charge may be less if your state law specifies a smaller amount. To avoid the late fee, you can make a rush payment for an extra charge. If your payment is due within three business days, you can call TDS at 1-877-239-1600 to speak with an advisor or go to your account on their website and click the Rush Payment option.
Setting Up Automatic Payments with DoNotPay
If you want to set up recurring check , but don't know where to start, DoNotPay has you covered in 6 easy steps:
1. Go to the Bill Pay product on DoNotPay.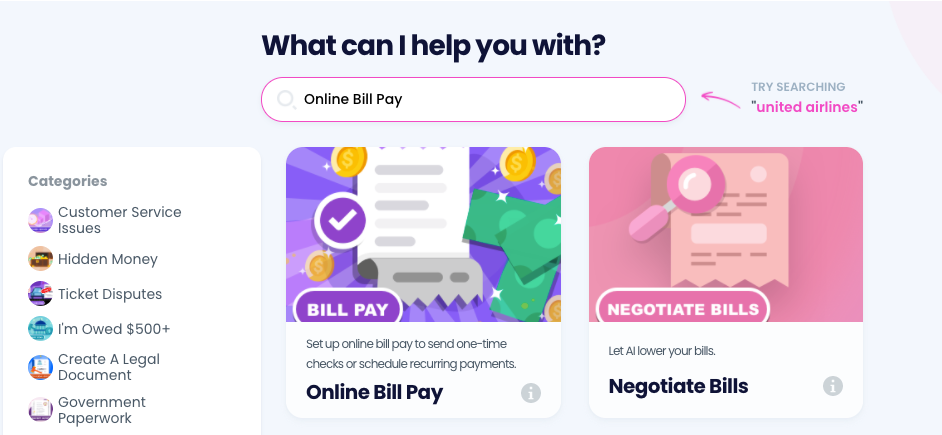 2. Connect a bank account if you haven't already.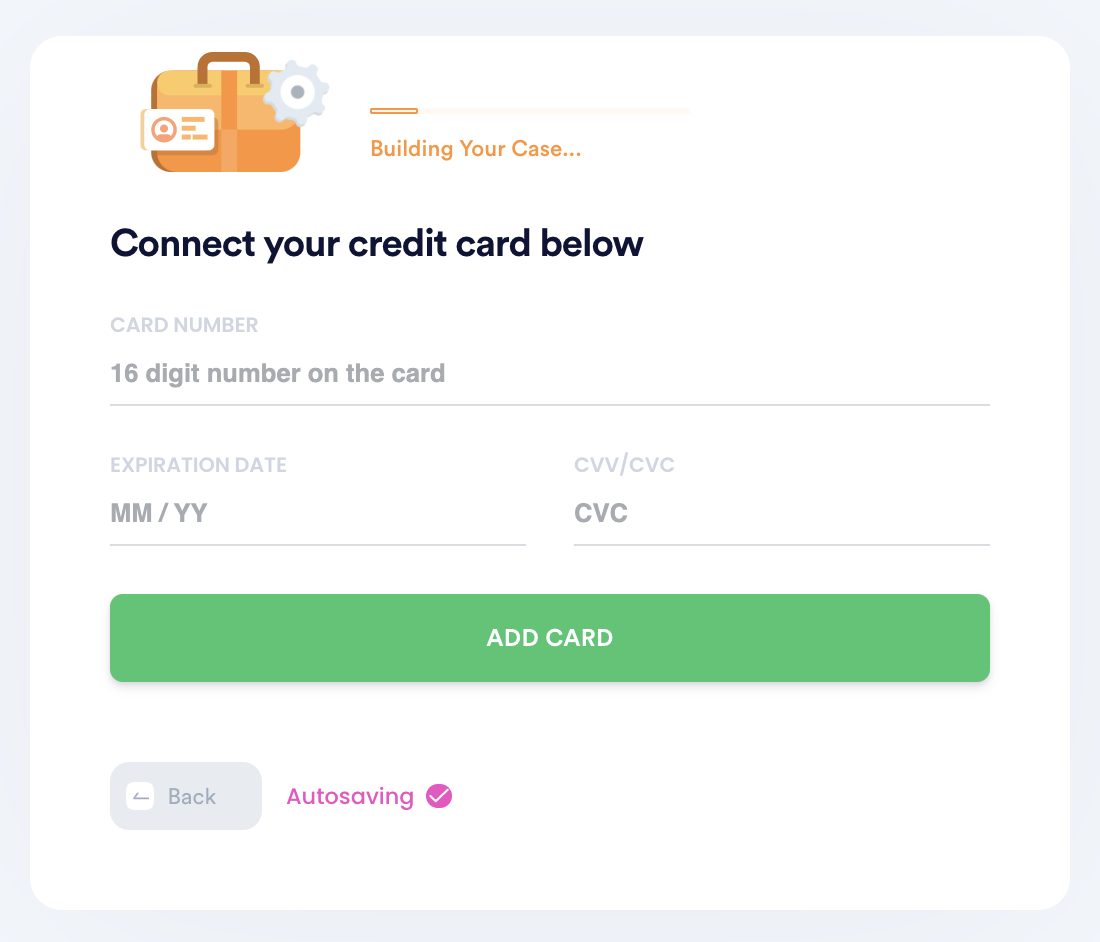 3. Schedule recurring or one-time payments by entering the person you want to address the check to, the payment amount, and their mailing address.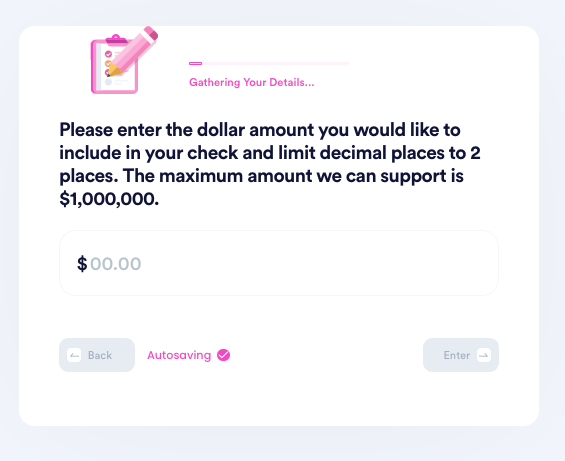 4. Customize the payment with a PDF attachment, image, and memo.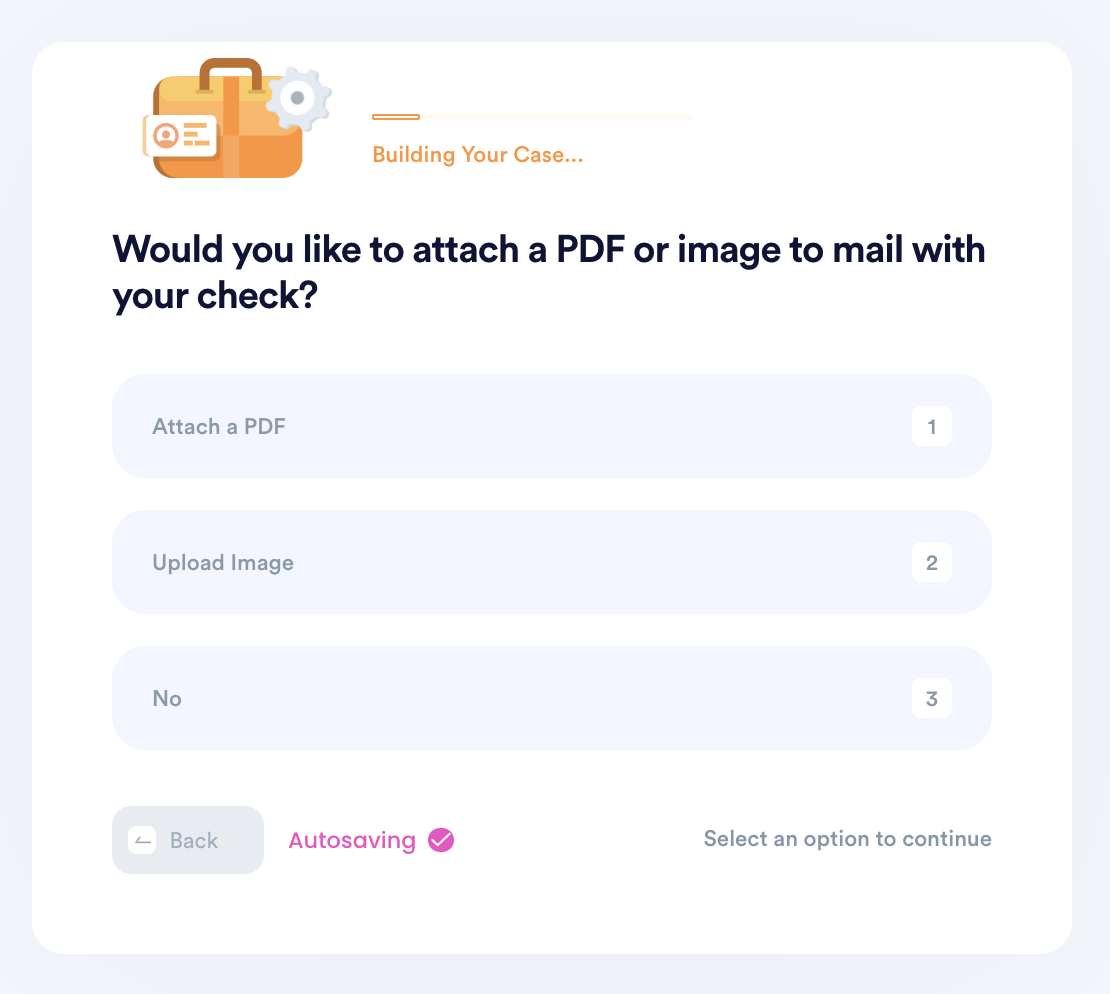 5. Enter your contact information, including email, address, and phone number.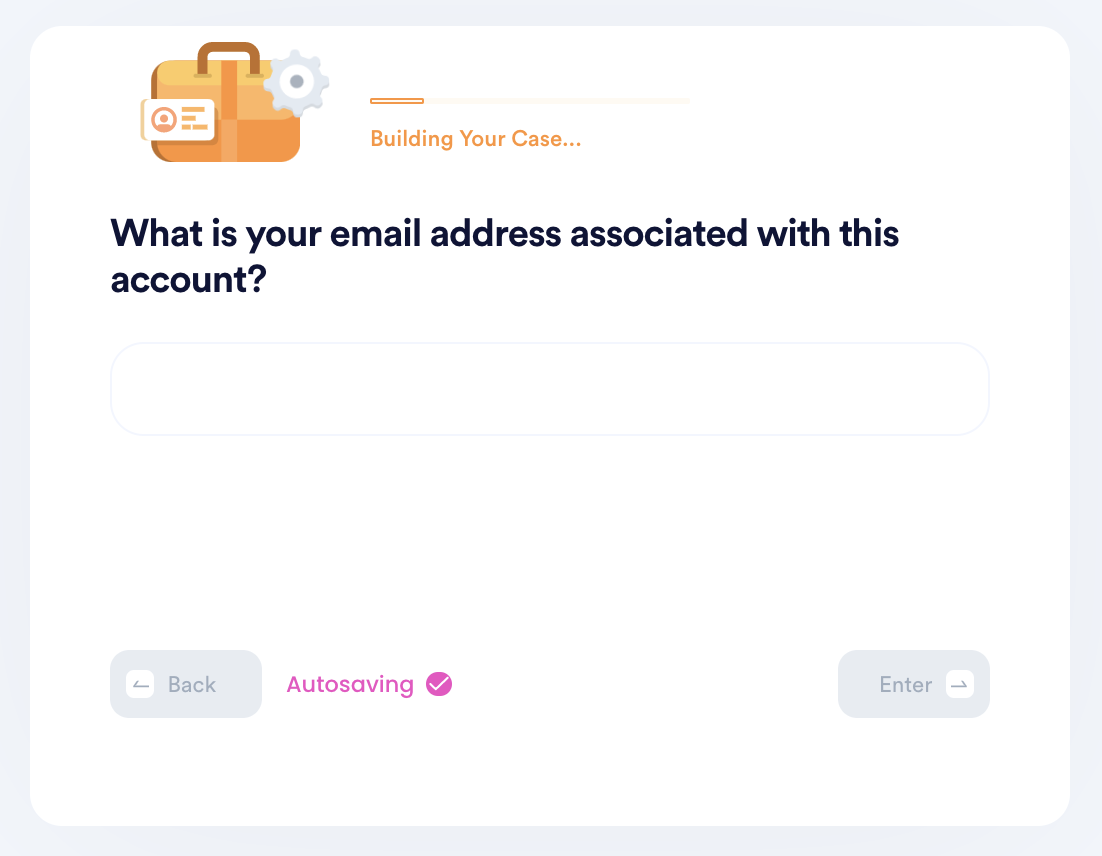 6. Submit your task! DoNotPay will mail the check on your behalf, and make sure it gets sent each recurring period if you set up recurring payments. You can always return to the product to delete or add new payments.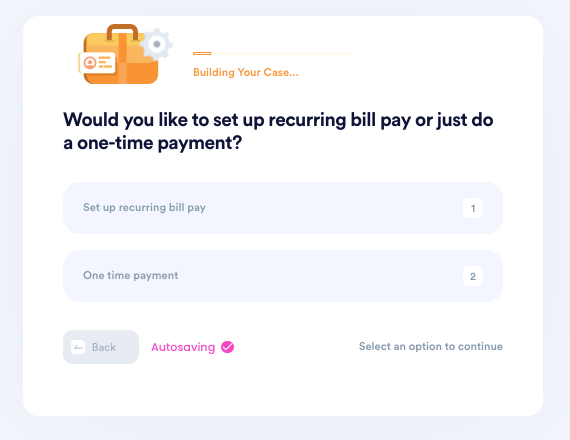 Why DoNotPay is the Easiest Way to Pay Your TDS Bill
Easy - It only takes a few minutes to get your bill payment set up.
Reliable - With DoNotPay, late payments are a thing of the past. Recurring payments take the guesswork out of your due date.
Secure - Sending a paper check or paying in cash leaves you open to potential money mishaps. Online payments with DoNotPay are safe and direct.
Set and Forget All Your Utility Bills With DoNotPay
After seeing how much easier life is with your TDS bill taken care of by DoNotPay, you'll want to pay all your bills this way. DoNotPay can help you pay your bills with the following providers and many more.
Washington Gas

Dominion Energy

Pay by Plate MA (E-ZPass)

National Fuel
Free Up Your Time by Delegating to DoNotPay
DoNotPay can do more than pay your bills. If you find yourself buried under a mountain of household tasks, let DoNotPay help you get it done. We offer assistance in a variety of areas including: