How to Fight and Waive Fees at TD Ameritrade
John Ricketts founded Ameritrade in 1971, and today, the broker and online trading platform boast 11 million clients, over a trillion dollars and assets, and 6,000 registered investment advisors. Those lured in with the promise of low or no fees sometimes experience frustration when appealing a fee. Fortunately, DoNotPay offers the perfect product to make appealing your  easy.
TD Ameritrade offers several different products, including the following:
Preferred stocks

Forex 

Options 

Cryptocurrency
Does TD Ameritrade Charge a Fee for Every Transaction?
TD Ameritrade offers several everyday transactions without a fee attached. Some of the transactions and services you won't receive a fee for include:
Removal of non-marketable security

Checkbook reorders for 1000 checks.

No ATM or annual fees associated with debit card

Electronic statements

Monthly and quarterly mailed paper statements for accounts over $10,000

Partial outbound account transfer
However,  can pop up frequently. DoNotPay is here to help you decipher and fight them.
TD Ameritrade's Fees Explained
The fees associated with TD Ameritrade fall into three basic categories:
Service Fees for Checking Accounts

Though many transactions conducted involving your checking account won't cost you a fee, such as ATM withdrawals, you will receive a fee for the following:

Stop payment- $25

Check copy-$15

Paper statement for accounts under $10,000- $2

Replacement paper statement sent by US mail- $5

Domestic and International outgoing wires- $5

Investment Account Fees

These fees include:

Mandatory or voluntary reorganization- $38

A paper copy of trade replacement- $5

Full outbound transfer- $75

Early certificate withdrawal- $500

Exception Fees

These fees include:

NSA transaction fee- $100 per transaction

Forced margin sellout-$25 plus broker commission

Foreign security- broker commission and market charges

NSA custody fee- $250 per position annually
How You Can Avoid or Appeal Fees From TD Ameritrade
The first step in avoiding fees involves understanding the products and the fees associated with them:
Make sure you realize the differences between the fees attached to a checking and investment account.

Keep your balances at the minimum or above to avoid service fees.

Know certificate maturity dates to avoid early withdrawal fees.

Look at your statements carefully for errors or unrecognized fees.
Is TD Ameritrade Known for Hidden Fees?
If you read the fine print and you're financially astute, the fees for TD Ameritrade appear reasonably straightforward. However, some transactions regularly conducted online may incur a fee if the client requests help over the phone or through online assistance.
TD Ameritrade charges a monthly fee for all accounts, including IRAs. Also, of course, TD Ameritrade charges commission fees on several of its investment products.
How to Fight or Waive Fees From Ameritrade on Your Own
If you see a fee on your account that looks like an error, or you feel the circumstances surrounding the transaction may warrant a reimbursement of the fee, follow the three steps below to fight the validity of the fee:
Make certain the fee in question took place within the last 90 days.

Call 1 800 669 3900- Make sure you're prepared to hold for a significant amount of time. 

Once you've explained the fee and surrounding circumstances to the representative, you may need to wait four weeks for a resolution.
If the fee represents a relatively small amount of money, you might consider letting it slide rather than collecting the information on the transaction and fee, holding on the phone, and realizing you'll need to wait a month for a resolution anyway. But, remember, with DoNotPay offers a much easier way to deal with questionable fees.
Let DoNotPay Help You Fight Those Fees
You don't need to hold on the phone to try and get a $25 or fee of any size waived. With DoNotPay, these three simple steps will allow you to appeal your Ameritrade fees:
1. Search "appeal fees" on DoNotPay, choose the Fight and Waive Fees product, and select the type of fee you want to appeal.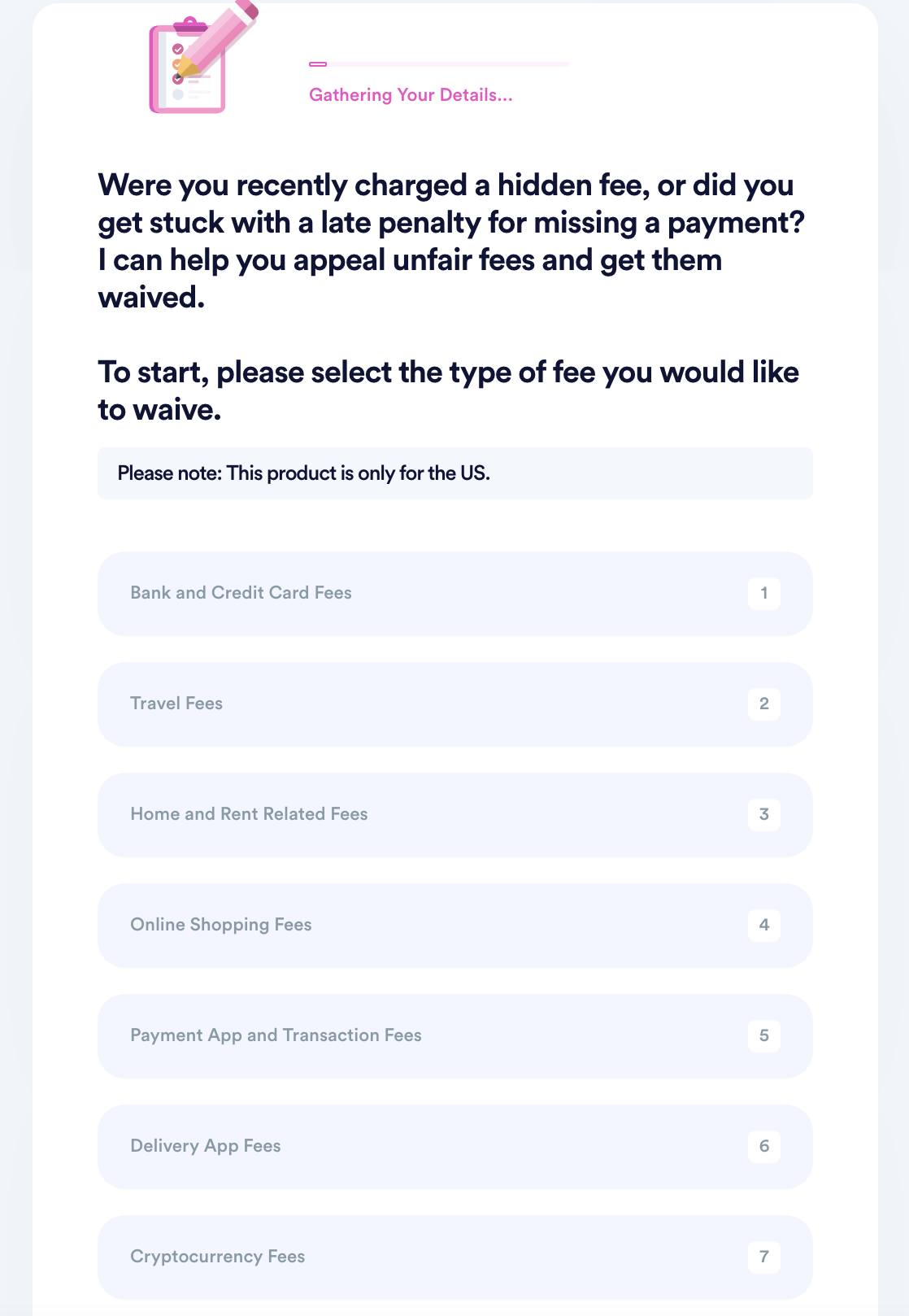 2. Select the merchant you want to appeal fees for and enter the details of your transaction, including an associated account if you have one.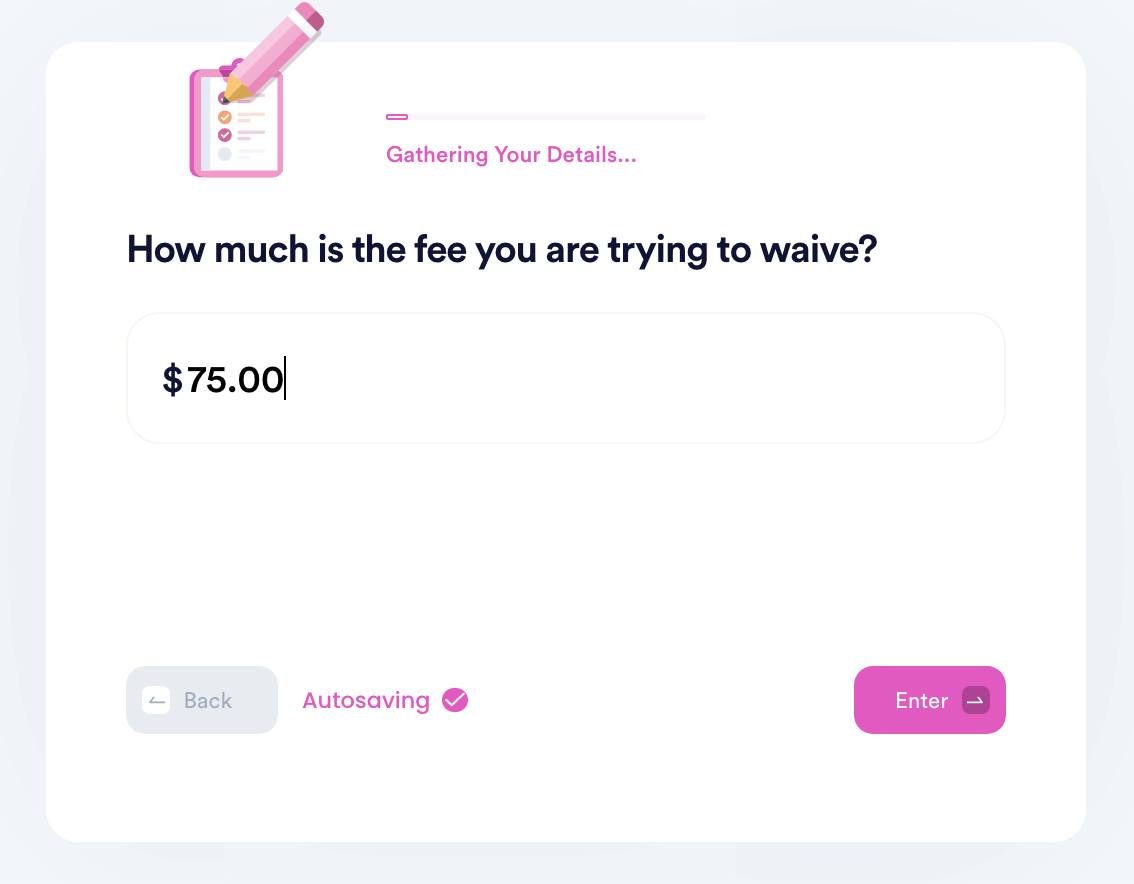 3. Submit your case! DoNotPay will generate the best argument for your case and make sure your fee waiver request gets sent to the merchant for processing.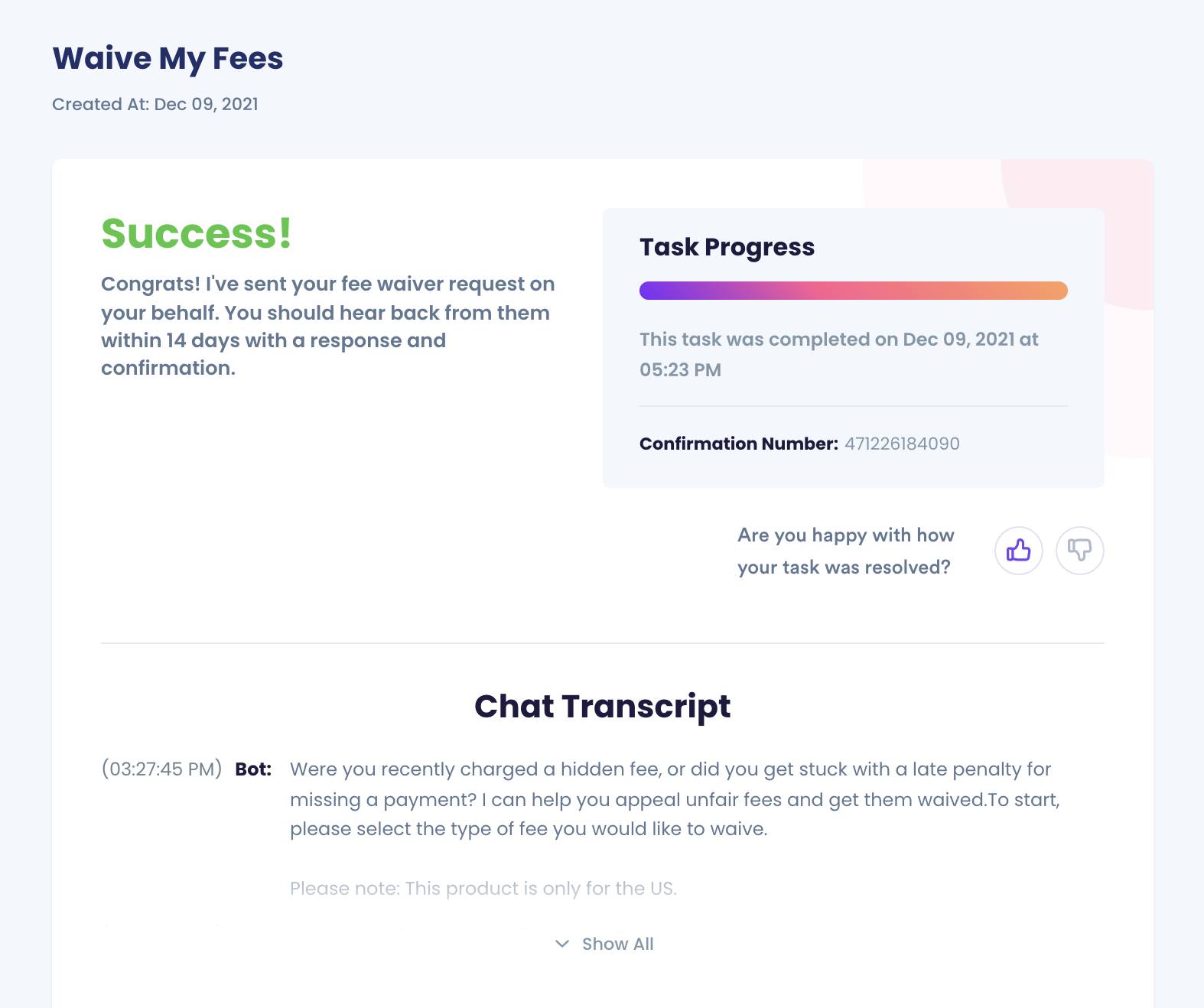 DoNotPay will help you appeal fees from many companies with three easy steps and a click of a button. Follow the links below:
Robinhood fees

Shopify fees
Check Out Other Ways DoNotPay Can Help You
In addition to assisting you in appealing and waiving fees, DoNotPay will help you set up monthly payments, appeal fraud or charges made in error, apply for college scholarships, notarize documents, recover airline and travel costs and more. To learn more about how the premier artificial intelligence service could make your life easier, please make sure to visit us