Everything You Should Know About a Tanzania Tourist Visa
Tanzania is a must-see destination for fans of adventure and photo-hunting opportunities. This African country is where the continent's highest mountain (Kilimanjaro) and one of the most well-known national parks (Serengeti) are.
Do you need a Tanzania tourist visa to witness the beauties of this African gem? Use DoNotPay to find out! Our app will provide you with all the relevant info regarding the travel requirements for Tanzania.
Tanzania Tourist Visa for U.S. Citizens—Is it Necessary?
U.S. citizens need to obtain a tourist visa to visit Tanzania. There are no exceptions, and all applicants have to go through the same procedures.
How To Get a Tourist Visa for Tanzania
You have two options to obtain a Tanzanian tourist visa. See more info in the table below:
How To Get a Tanzania Tourist Visa on Arrival
How To Get a Tanzanian e-Visa

Find the person in charge of issuing visas on arrival at the airport in Tanzania
Pay the visa fee (make sure to bring cash)

Visit the visa application page
Complete the application with the necessary info
Make a payment
Submit your application
Check your email for a grant notice
Keep a copy of the notice to show it to the immigration officer on arrival at the airport in Tanzania
Cost of a Tourist Visa to Tanzania—How Much Money Will You Need?
If you decide to get a visa on arrival, you must pay a $100 fee. Make sure to bring cash because credit card payments may be impossible because of the frequent connectivity issues.
If you decide to apply for the e-Visa, you'll need to cash out $50 for a single-entry or $100 for a multiple-entry permit. The former allows you to stay in the country for 90 days, and the latter is valid for 12 months.
Even with a multiple-entry visa, you can't stay in the country for more than three months at once.
Tanzania Tourist Visa Requirements—Documents You'll Need To Prepare
Depending on the number of entries, you will need to prepare different documents for your visa. Check out the table below for more details:
Single-Entry Visa Requirements
Multiple-Entry Visa Requirements

Passport valid for six months
Copy of the biographic data page
Return ticket (not obligatory)
Completed declaration form
Visa-fee receipt ($50)

Valid passport (for six months)
Copy of the passport biographic data page
Paid visa fee ($100)
One of the following:

Valid passport or national ID of the person you want to visit in Tanzania
An invitation letter from the host containing reasons and frequency of your visits
Certificate of marriage and a passport/national ID of the spouse
Any other document justifying your need to visit Tanzania frequently

Return ticket (not obligatory)
What's the COVID-19 Situation in Tanzania?
If you plan to visit Tanzania during the COVID-19 pandemic, you should be aware of the following measures and requirements:
It is necessary to complete an online Health Surveillance form 24 hours before your arrival in Tanzania. You will get a Unique Health Code (UHC), which you need to present to health officials upon arrival
You must show a negative COVID-19 test upon arrival. Make sure to take the Real-Time Polymerase Chain Reaction (RT-PCR) test within 72 hours before arrival
It is necessary to take a rapid test once you arrive as well. The cost is $25
Quarantine is not necessary upon arrival in Tanzania
There is no curfew in the country
Bear in mind that the facts listed are only temporary rules, and circumstances tend to change. Make sure to check for any updates before your departure.
Tourist Visa Info Is at Your Fingertips With DoNotPay
DoNotPay is a virtual assistant ready to search and explain the tourist visa application process for any country you wish to visit. Our app will provide you with a link to the online visa application form or a PDF guide with detailed application instructions.
We will also let you know what other documents you'll need for a visa. In case you don't need an entry permit, DoNotPay will tell you how long you can stay at your destination.
To access this neat feature, follow these steps:
Select the Tourist Visa Guide product
Provide us with relevant info, such as whether you hold a U.S. passport and where you plan to travel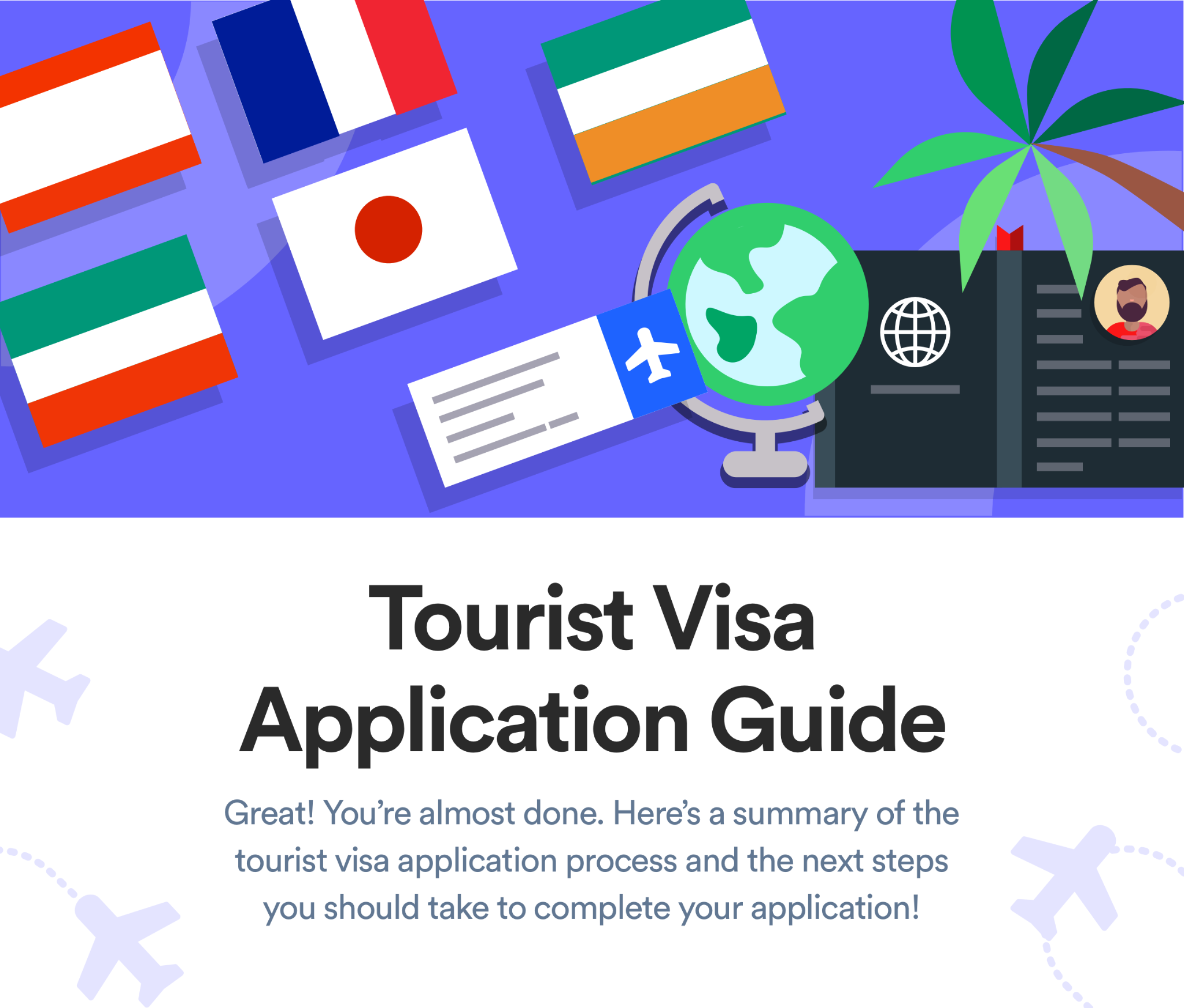 Explore the Rest of Africa With DoNotPay's Help
If you want to see more of Africa while on the continent, you should check out the tourist visa requirements for other countries. DoNotPay can provide you with valuable information for any destination.
Take a look at the table below for our detailed guides:
DoNotPay Helps You Run Errands Without Leaving the Comfort of Your Home!
If you're on a tight schedule and you can't afford to spend hours running errands, DoNotPay steps in with a perfect solution! You can skip going to the post office to request an item return or visiting a notary public to get your documents notarized—Our app will help you get it all done without going anywhere!
Visiting your local Walmart to have your passport photo taken is unnecessary since DoNotPay can help you get it at home!
Consult the list below to see what other tasks you can complete using our app:
Unsubscribe From Unwanted Services at Any Time
Companies tend to keep charging their clients monthly subscription fees automatically if they don't end their subscriptions. Stop wasting money on forgotten memberships—DoNotPay will show you how to terminate your subscription in a few clicks!
You can also learn how to sign up for a free trial without getting charged, create a burner phone number or a virtual credit card hassle-free!