Tajikistan Tourist Visa Requirements—All the Details in One Place
If you are planning a trip to Asia, visiting Tajikistan is a must! This beautiful country boasts breathtaking natural scenery with its sky-high mountains and emerald lakes.
To experience what this Asian country has to offer, you will need to find out what the Tajikistan tourist visa requirements are. Sign up for DoNotPay to get the answers to all your tourist visa questions in one place and learn more about current COVID-19 restrictions in the country.
Tajikistan Tourist Visa Requirements—What You Should Know
U.S. citizens who want to acquire a Tajikistan tourist visa need to provide the following documents:
A passport with validity of at least three months and two blank pages for a visa and entry stamp
Proof of reservation for the hotel or other place of stay
The Letter of Intent of the tourist organization licensed to do tourist activities in Tajikistan (optional)
Travel itinerary (individual tourists)
How To Get a Tajikistan Tourist Visa
U.S. passport holders can acquire a visa in the following ways:
Applying for a visa online
Getting a visa on arrival
Applying for a Tajikistan Tourist Visa Online
The Tajikistan government offers a straightforward online e-visa application system for tourists—you won't need to visit a Tajik embassy or consulate. There are two types of Tajikistan e-visas you can apply for:
Single-entry
Multiple-entry
Both single- and multiple-entry visas are issued for a period of 90 days and are valid for stays up to 60 days.
To apply for a Tajik visa online, you should follow these steps:
Complete the application form on the official website
Upload the necessary documents
Submit your application
Getting an On-Arrival Visa in Tajikistan
Eligible U.S. citizens have the option of acquiring a tourist visa (T-visa) upon arrival in the country. This option is available only when arriving at Dushanbe International Airport and not at any other airports or land-border crossings.
The T-visa is valid for 45 days and is usually single-entry and non-extendable. You can request a multiple-entry visa on arrival, but you'll need to provide more information about your travel plans in the application.
COVID-19 Restrictions in Tajikistan
If you are traveling to Tajikistan during the COVID-19 pandemic, you should learn about the restrictions in the country. Here is the most important info:
You have to present a negative COVID-19 PCR test issued within 72 hours of arrival. Test results are verified before you can board the flight to Dushanbe and again when you arrive in the capital
If you don't have a PCR test, you will have to get tested at the airport once you arrive. In case the results are negative, you can leave the airport after providing your contact information. If you test positive, you will be transferred to a government quarantine facility
There is no curfew in Tajikistan at the moment, which means you can move around without any time-restrictions
Note that you should check for any updates regarding the COVID-19 restrictions before departure because changes often occur.
Who You Should Contact for Additional Travel Information
If you have any further questions about applying for a Tajik visa, you can get in touch with the Embassy of the Republic of Tajikistan in the USA. Take a look at the table below for more information:
| Embassy Contact | Details |
| --- | --- |
| Address | 1005 New Hampshire Avenue, NW, Washington, D.C. 20037 |
| Email | tajemus@mfa.tj |
| Phone number | +1-202-223-6090 |
DoNotPay Is Your Tourist Visa Guide for Any Country
Researching tourist visa requirements on your own is an exacting task that takes a lot of time. The information you are looking for is only a few clicks away if you turn to DoNotPay for help. You only need to follow these steps:
Search for our Tourist Visa Guide product
Provide us with the essential info, such as what your destination is and whether you are a U.S. passport holder
Our app will make sure you get:
A direct link to the online application (if one exists)
A PDF guide with explanations on submitting your tourist visa application (if there is no direct link to an online application)
DoNotPay will also make sure that you have all the necessary documents for the application.
If the country you plan on visiting doesn't require a tourist visa, our app will notify you how long you can stay there as a tourist.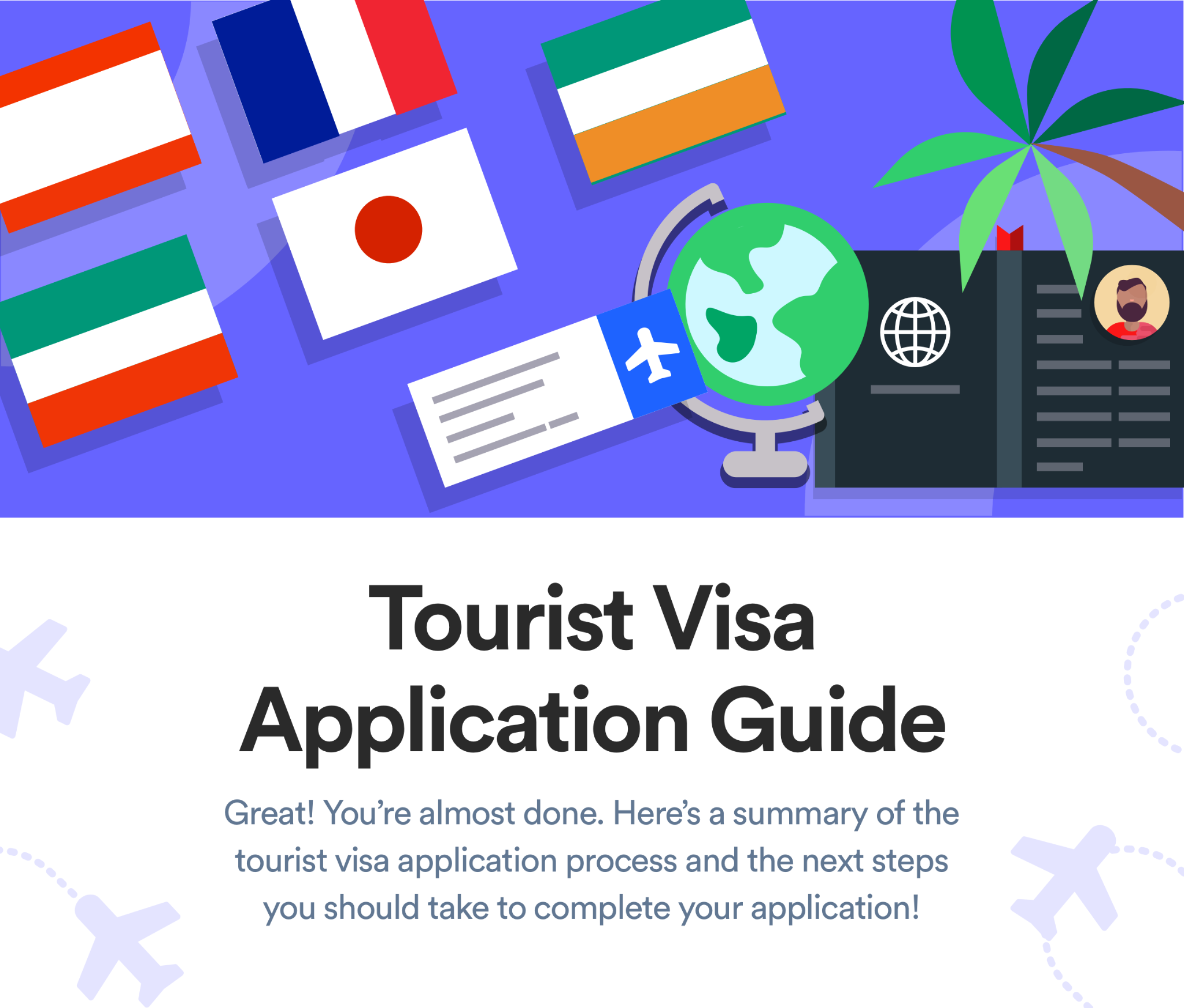 Discover the Rest of Asia With DoNotPay's Help
Why stop at Tajikistan? There is much more to see on the Asian continent, and you should not miss a chance to explore other destinations. Before you embark on the Asian journey, you should learn everything about the travel requirements for other countries as well.
DoNotPay will provide you with all the relevant info for any of the countries in the table below:
DoNotPay Helps You Run Errands Without Leaving the Comfort of Your Home!
If you're on a tight schedule and you can't afford to spend hours running errands, DoNotPay steps in with a perfect solution! You can skip going to the post office to request an item return or visiting a notary public to get your documents notarized—Our app will help you get it all done without going anywhere!
Visiting your local Walmart to have your passport photo taken is unnecessary since DoNotPay can help you get it at home!
Consult the list below to see what other tasks you can complete using our app:
Unsubscribe From Unwanted Services at Any Time
Companies tend to keep charging their clients monthly subscription fees automatically if they don't end their subscriptions. Stop wasting money on forgotten memberships—DoNotPay will show you how to terminate your subscription in a few clicks!
You can also learn how to sign up for a free trial without getting charged, create a burner phone number or a virtual credit card hassle-free!