How to Appeal Your Sutton PCN

Sutton council issues penalty charge notice for parking, moving traffic, and bus lane contraventions. The council leverages static and mobile cameras as well as civil enforcement officers (CEOs) for enforcement.
If you believe you have received a Sutton PCN unfairly, you can appeal. However, appealing on your own can be stressful. DoNotPay can help. DoNotPay will put up the best case possible for voiding or otherwise not paying the ticket.
How Might I Receive a Sutton PCN?
A Sutton penalty charge notice can be issued in the following ways:
A PCN can be fixed to your car or handed to you by the CEO
A PCN can be sent by post. This usually happens in cases where the incident was caught on CCTV. It can also occur if the driver drives away before the CEO issues a notice. The PCN can also be sent by post if the CEO is prevented from serving the notice in the first place.
A PCN can be issued simultaneously as your vehicle is clamped or when the car is being towed away by the civil enforcement officer.
How Can I Pay a Sutton PCN?
Once a PCN is served, you may pay at a discounted rate of 50%. However, you must pay within 14 days to enjoy the discounted rate. If the PCN was served based on evidence recorded in a CCTV unit, you have to pay the discounted rate of 50% within 21 days from the date of issue of the notice. Before making a payment, you should have the following:
PCN reference number
Credit or debit card details
Notice to an owner pin number
Vehicle registration number
The following are the methods to pay your PCN:
| | |
| --- | --- |
| Online payments | The easiest way to pay your PCN is by using the Sutton online payments service. |
| Phone payments | You can pay via Automated Telephone (Touchtone) on 03300 884 674 |
| Cash payments | Cash payments may be made in person by visiting 50 Grove Road, Sutton, SM1 1BT. Opening hours are from 9:00 am to 2:00 pm, Monday to Friday. |
Who Can Appeal a Sutton PCN?
If a PCN, Notice to Owner, or Enforcement Notice is served through the post, the council will only enter into correspondence with the vehicle's registered keeper as recorded in the DVLA. If you are a registered keeper and have appointed a representative to deal with the matter on your behalf, write to the council or email them and advise them to correspond with the named representative.
How to Appeal a Sutton PCN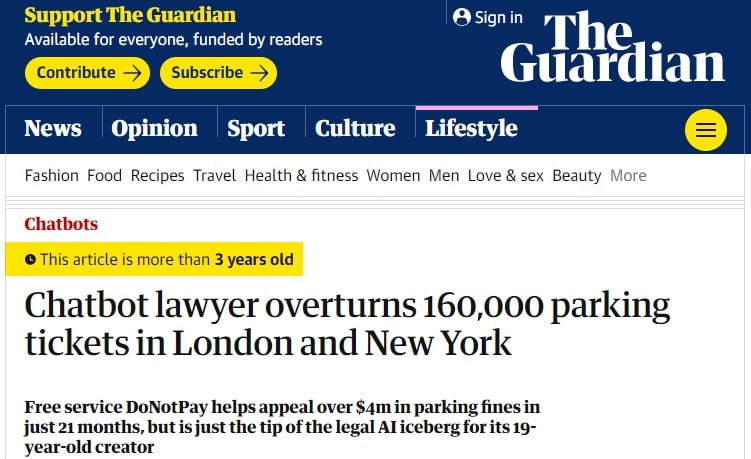 Follow the steps outlined below to appeal a Sutton PCN:
Send the council a letter with reasons why you think the PCN should not stand. The letter should be signed, dated and addressed directly to Sutton Parking Services
Make sure you quote the 34J PCN number in all correspondence.
Attach all evidence to support your arguments, including photos and videos.
Wait for the council to give a response
Can I Appeal a PCN After Paying?
You can't appeal a PCN once you pay a penalty charge. Paying a PCN implies you admitted liability and lost your right to appeal.
What Happens If I Ignore a Sutton PCN?
If you don't pay a Sutton PCN within 28 days, you will get a ''charge certificate.'' You must pay the original fine plus a 50% fine within 14 days. If you don't pay the charge certificate within 14 days, the following will likely happen:
You will get a court order demanding payment
A bailiff to enforce the payment will pursue you
You will pay the bailiff fees on top of the new PCN amount
Can I End Up in Jail for Not Paying a Ticket?
Most councils have powers to enforce parking penalties as provided in the Traffic Management Act 2004. The parking penalties are not treated as criminal offences. This means that you won't be sent to prison for not paying a parking penalty. However, PCNs can result in other undesirable consequences.
Contest Sutton PCN in Less Than 120 Seconds
DoNotPay has successfully handled more than 200,000 parking tickets, and yours can be next.  Here's how to get started:
Log-in to DoNotPay and go to the Ticket Disputes category. Select the Parking Ticket product.

 

Upload a photo of your citation.

 

Provide us with some details on why you believe the citation issued is a mistake.

 

That's it! You'll receive an appeal letter that contains the best argument to win your case.

 
It'sIt's really that simple! When you challenge your ticket, you can use the carefully crafted appeal letter to serve as your argument.
Let DoNotPay Help With Your PCN/Parking Ticket Issues
Apart from being a financial burden, a Sutton PCN can be a source of inconvenience. Dealing with unfairly issued PCN is stressful and time-consuming. DoNotPay can take the burden away from you. DoNotPay can help you appeal a Sutton PCN by submitting a statement of why you want the PCN cancelled. We will launch a strong appeal supported by solid evidence that supports your arguments.
DoNotPay can help you with other PCN-related issues, including:
DoNoyPay can also dispute parking tickets in the US, such as:
DoNotPay Can Help Resolve Other Issues
Solving the parking ticket issue is just one of many things DoNotPay can help solve. DoNotPay can also help you solve any of the following problems:
Contact us today to learn more.