How Does Summit County, Ohio, Jury Duty Work?
Jury duty is essential to the U.S. justice system as it provides fair and unbiased trials, but as the one being called up, you might think of it as an inconvenience you can't avoid. You'll have to prepare yourself to serve on the jury, which sometimes includes requesting time off work and canceling engagements.
Rules of jury duty vary depending on the state you're in. In Ohio, different rules will apply for different counties and cities, such as:
In this article, we'll show you how Summit County, Ohio, jury duty works. We'll also explain:
Who can be on a jury
How much jury duty pays
How you can request jury duty leave effortlessly if you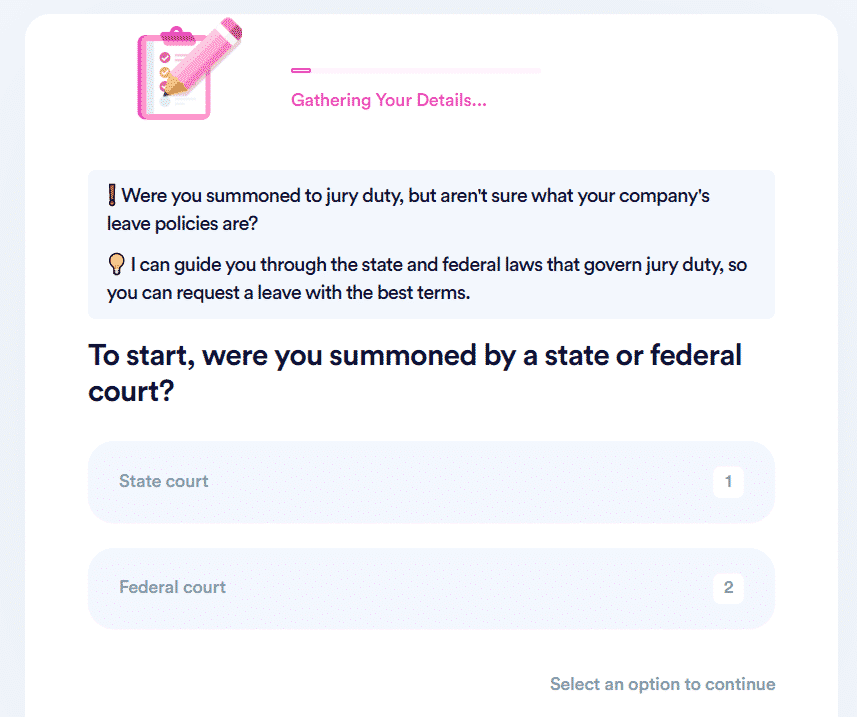 Who Is Eligible for Summit County, Ohio, Jury Duty?
In Summit County, court clerks create a pool of potential jurors using DMV and voter lists. The following table shows who can receive a summons, as well as a list of exemptions for which you can legally skip your jury duty:
Eligibility Requirements
Reasons for Exemption

Be at least 18 years old
Have a U.S. citizenship
Reside in Summit County
Be able to communicate in English
Have no felony convictions unless they are annulled or reversed

Age—being 76 years old or older
Inability to receive and evaluate information
Hardship
Blood relation to either party or either attorney
Receiving a summons doesn't mean you're automatically on a jury. You'll need to go through a selection process. During the process, the court determines whether you have any conflict of interest and if you'll be able to reach a fair verdict.
If you do get selected, you'll need to:
Show up for all court proceedings
Listen to proof being presented
Debate with other jurors
Reach a verdict
What Happens if You Don't Appear for Jury Duty in Summit County, Ohio?
Failing to show up for jury duty may result in a $100 fine, a three-day jail sentence, or both.
Summit County, Ohio, Jury Duty Pay
As a Summit County resident, you'll receive pay based on Ohio state laws, and since summons for jury duty in Akron, Ohio, can also come from a federal court, you may receive a federal payment.
State courts pay $10 per day, while the federal one will pay $50, rising to $60 if your jury duty lasts more than:
Jury Duty in Summit County, Ohio—What if You're Employed?
Employers are not the biggest fans of jury duty, especially if their employees keep getting called. Still, the law prohibits them from trying to dissuade anyone from appearing in court.
If you request leave and submit your summons for the employer to verify your jury duty, they'll have to approve your request. The law doesn't force them to pay your salary, though.
If your employer demotes you, decreases your salary, or fires you, you can sue them. In that case, the judge can find them in contempt of court and punish them with a $250 fine or imprisonment of up to 30 days.
Request Jury Duty Leave Hassle-Free—Use DoNotPay
To ensure you'll have no trouble going on a jury, you can submit a formal jury duty leave request letter along with your summons—this way, the employer has no choice but to let you leave. The easiest way to do this is via DoNotPay.
Our app will draft a professional letter in your name—you provide the information, we'll do the writing. All you need to do is:
Choose the Request Jury Duty Leave tool
Answer a few questions from our chatbot
Upload a photo of your jury summons
When you complete the steps, you'll be able to download the letter or instruct our app to email the request to your employer directly.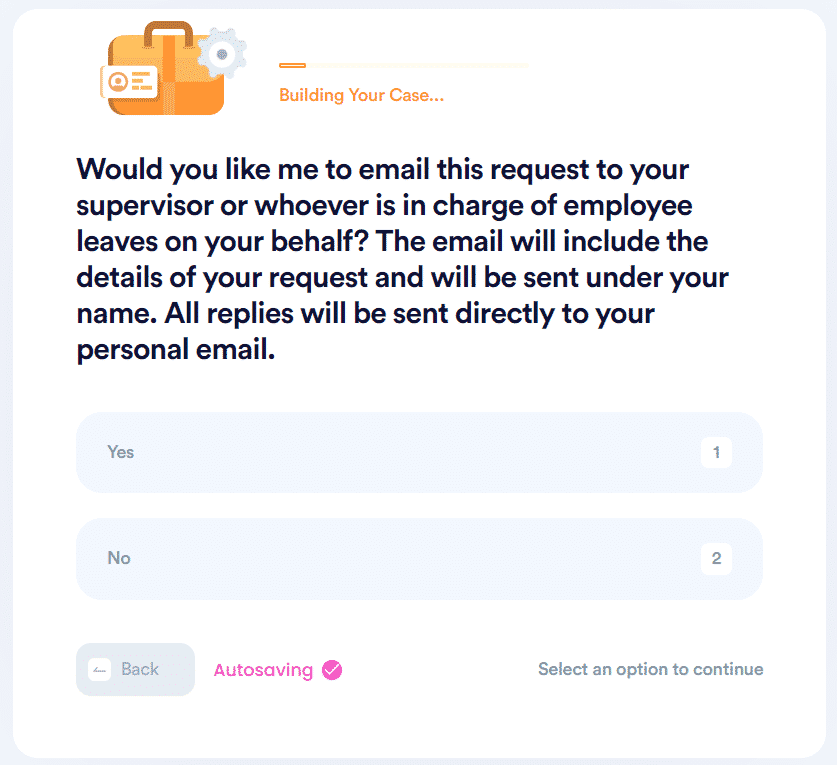 How Can DoNotPay Tackle Tricky Tasks for You?
Using DoNotPay is like having a magic wand that helps you with the assignments you are too busy or bored to do. Here are some procedures we can simplify for you:
Submitting error-free tourist visa applications
Keeping in Touch Is Simple With Our App
Are you having trouble communicating with your loved ones in jail? Our app features a tool that enables you to send letters to inmates from any device! We can help you get in touch with a notary public who can notarize your legal documents virtually or reach out to embassies and consulates or government reps. Reaching customer care centers also gets much simpler with DoNotPay by your side, as you can skip phone queues the easy way.
We can help you avoid unwanted communication by stopping persistent robocalls and text or email spam. All you need to do is sign up for our services!