Sue Landlords in Small Claims Court and Win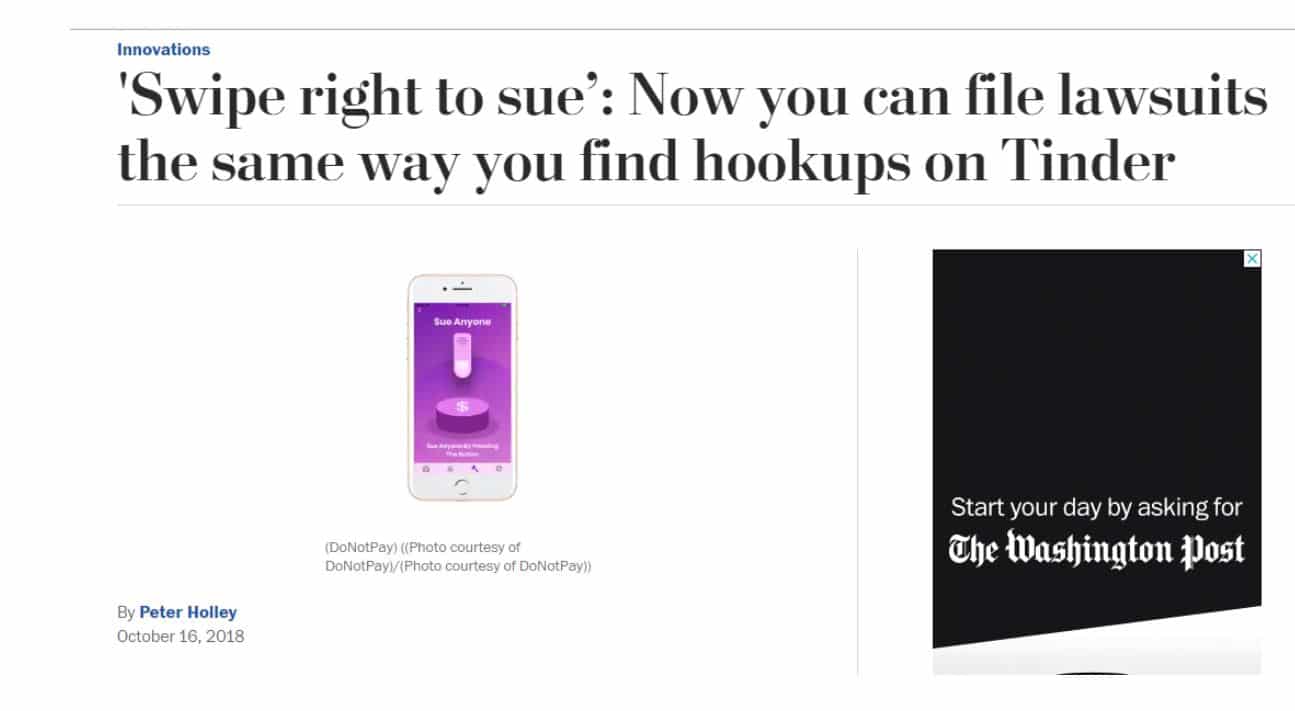 Most landlord-and-tenant relationships start amicably, but sometimes issues happen that cannot be painlessly settled in a simple phone call or email. In serious situations, tenants may consider suing landlords to resolve the problem in court. 
As a tenant, many laws are in place to protect your rights. These renters' rights prohibit discrimination and rent gouging, ensure you have a safe place to live, and provide legal relief in cases of landlord negligence. 
In this article, we will find out the legal reasons for suing your landlord, the best approach to do so, and how DoNotPay makes the entire process frustration-free.
Know Your Rights as a Tenant
There are laws in rental housing that protect the rights of both tenants and landlords. As a tenant, it is helpful to keep yourself knowledgeable of federal, state, and local compliance regulations. This is how you can protect your rights. Here are the two major federal laws that apply to rental housing:
Law
Description

The Fair Housing Act

Prohibits landlords from discriminating against a tenant because of his/her race, age, gender, religion, or disability; also includes the prohibition of exclusive marketing to specific groups of people only. 

The Fair Credit Reporting Act

 

Landlords are required by law to get an application's permission to launch a credit report, provide the applicant with the tenant's chosen credit reporting agency, and inform the applicant if the credit report will be used for approval or rejection.
Valid Reasons to Sue Your Landlord
When you decide to sue your landlord, take note that you are opening yourself to risks of retaliation. Nonetheless, some states have legislation that prohibits landlords from retaliating against a tenant. Generally, here are some of the reasons for suing your landlord that will hold up in court:
Deducting an amount or withholding your security deposit

Non-compliance to the state's regulations on security deposits

Discrimination that violates the provisions of The Fair Housing Act

Including illegal clauses in the lease agreement, e.g. refusing access to service animals

Not reimbursing you for health and safety repairs that you paid for due to the landlord refusing to pay for them

Refusing to make repairs that render the unit uninhabitable, e.g. mold issues, lead paint hazard, etc.

Not disclosing known, existing, or previous mold issues or lead paint hazards

Entering a tenant's unit without prior notice and for no legal reasons

Injury at the property due to landlord's neglect

Evicting you illegally
How to Sue Your Landlord in Small Claims Court (And Win)
Depending on the reason you have for suing the landlord, there are some considerations in the timing you need to take note of. If you are suing the landlord for not returning the security deposit, then the best time is to sue after you have moved out of the property. If you are suing because of uninhabitable conditions, then it's best to sue while your lease is still valid. Also, there are statutes of limitations for property damage that you need to be aware of. These vary by state and could range from one to ten years.
Take note: If the landlord discriminated against you, that is a violation of the Fair Housing Act. In this case, you will have to file a complaint at the Department of Housing and Urban Development (HUD) first. The agency will investigate and decide whether legal action will be necessary.
In most cases, tenants can sue landlords in small claims court with the goal to:
Have the landlord return the security deposit

Compel the landlord to keep his/her promises in rental ads

Force the landlord to reimburse rental fees or do repairs on the unit

Have the landlord comply with laws that require compensation of interests on security deposits
Small claims courts have simpler processes than regular trial courts. This means you don't have to hire a lawyer and don't have to worry about expensive lawyer fees. Small claims court is suitable for disputes that can be resolved by financial compensation i.e. damages. Here are the typical steps on how to sue your landlord in small claims court:
The tenant files the lawsuit with the court clerk, fill up the forms, and pay a minimal filing fee

The papers are served (delivered) to the landlord via registered mail

Both parties attend the trial on the date set by the court; usually, around 30-70 days after the lawsuit was filed

Both parties present their case along with witnesses and evidence

The judge decides and issues an order
How to Sue Your Landlord with DoNotPay
It may seem simple in theory but, in practice, suing your landlord by yourself can be complicated. There are bureaucracies involved and so much paperwork for you to fill out. This is where DoNotPay can help. We are the world's first robot lawyer and we have helped users sue corporate giants such as United Airlines! All you have to do is access DoNotPay from any web browser. From there, we will help you to: 
Ensure your claim qualifies for small claims court.

Draft and send a demand letter to your landlord or apartment complex.

Fill out the court forms.

File your complaint form against your landlord at the small claims court.

Serve your forms to the landlord.

Show up for your court date.
DoNotPay is Your Personal Lawyer

Apart from helping its users sue landlords, DoNotPay can help with an array of other issues, such as: