Suing Homeowners Association for Harassment
Ideally, homeowners and homeowners association (HOA) board members should work together to maintain peace and resolve issues in the community. But sometimes there are problems like loan payments and special assessments that may lead to emotionally charged discussions and escalate to verbal assaults and physical aggression.
In this article, we will walk you through the different legal grounds that will let you sue the HOA for harassment, protect your rights as a homeowner, and how you can leverage small claims court to win your case. We'll also introduce you to a hassle-free way of suing with .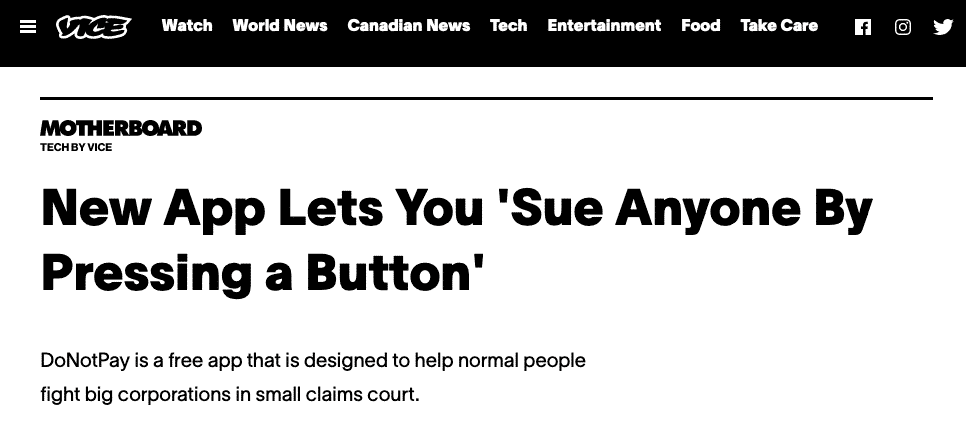 Legal Grounds for Suing HOA
Homeowners associations (HOAs) are considered legal entities where both homeowners and board members have obligations and legal rights. These legal rights should be explicitly explained in the community's administrative documents. As members of the community, homeowners are also afforded legal protections and have legal grounds to sue your HOA if these are violated:
| | |
| --- | --- |
| Homeowners' Rights | What It Is |
| A bundle of legal rights | Property owners have the right of possession, control, exclusion, enjoyment, and disposition |
| The right to change HOA rules and regulations | Homeowners may make a motion to change or modify rules that they believe are unfair, outdated, or discriminatory |
| The right to dispute fees and special assessments | Homeowners have a right to question abrupt raises in monthly payments or reasons for the HOA levying a special assessment |
| The right to access financial reports and HOA documents | Homeowners have a right to inspect documents such as annual budget reports, board meeting agendas and minutes, governing documents, and others |
| The right to disciplinary hearings | Before the HOA can administer disciplinary actions such as suspension of privileges, a homeowner has a right to a fair hearing |
| The right to sue board members | Homeowners can file a complaint against a board member due to disputes or illegal actions such as making unfair decisions or abuse of authority |
| The right to display the American flag | Homeowners are protected by the Freedom to Display the American Flag Act of 2005 |
| The right to display political signs | Depending on which state you are located in, you may display political signs but still need to check on restrictions on the number, period, or size of political signs |
| The right to reasonable accommodations for those with disabilities | Homeowners who have disabilities have a right to request ramps for wheelchairs or access for service animals in pet-restricted areas |
| The right to be protected from discrimination | According to the Fair Housing Act, homeowners must not be treated differently because of their race, color, gender, religion, or disability |
| The right to have solar installations and satellite dishes on the roof | According to the FCC's Over-the-Air Reception Devices Rule, homeowners may place solar panels, antennas, or satellite dishes on their roof |
| The right to solar drying | Depending on which state you live in, your community may have a Right to Dry law which allows for the use of clotheslines to dry clothes outside |
| The right to grow native plants | Except for California and Texas, homeowners have the right to grow plants that are native to the US |
What to Check in an HOA Contract?
When moving into a housing development or a condominium, you will be required to sign an HOA agreement that contains rules of the community or real estate development. New homeowners usually consider HOA agreements just another minor hurdle to go through after the major hassle of buying a new home or condo. However, there are some clauses in the HOA agreement that may be prohibitive. Here are some of the things that you have to watch out for when signing an HOA agreement:
If you plan to run a home-based business, you may have to take note of clauses that do not allow any business or commercial activity in your home.
Pet restrictions that may not allow you to bring in your pet dogs or cats.
Preventing sun-drying of clothes in public view which some HOA consider an eyesore.
Find out what time you need to turn down nighttime noise or other nuisance rules.
If you bought a home or condo as an investment, make sure that the HOA agreement does not prohibit leasing and does not require that the property be owner-occupied only.
Prohibitions of the use of your patio as storage space for bikes and boxes and maintaining the upkeep of plants in your patio.
Take note that many condominium HOA requires that you carpet certain square footage of your property as this minimizes the noise on hardwood floors.
Suing Your HOA for Harassment
The first step to dealing with HOA harassment is to define what constitutes harassment. The board and the homeowners may use the HOA harassment law as a basis and incorporate specific rules and processes that are unique to the community. Once it is clearly defined what may be considered harassment, the by-laws should establish disciplinary actions or fines. Here are some of the steps that you can take to deal with HOA harassment:
You may write a letter to the offending homeowner or HOA board member and include details such as when and where it happened and other circumstances. You may also present how you want your issues to be resolved.
If drafting a letter doesn't end the abusive behavior, you may raise the issue to court and file for a restraining order. The court may need you to provide evidence of the harassment such as emails, audio recordings, videos, and others.
The final step to deal with harassment is to get the authorities to step in. This is especially recommended in circumstances where physical violence or verbal abuse is involved.
How to Sue a Homeowners Association With DoNotPay?
The best step that you can take against HOA harassment is to go to a small claims court to seek compensation for damages. However, before proceeding to small claims, you may have to check if the HOA bylaws contain a clause that requires you to exhaust all available internal remedies before litigating.
If litigating is an option, filing small claims means you don't have to pay expensive lawyer fees. However, there is still the need to go through restrictive bureaucracies and complete technical forms and demand letters. That is where can help! With the robot lawyer, all you need to do is:
Log in to and select the Sue Now product
Quantify your damages in monetary terms
Select whether you want a demand letter or court filing forms
Describe the reason for the lawsuit and submit any applicable evidence
That's it! DoNotPay will then generate a demand letter or court filing forms for you. The robot lawyer will also mail your letter to the Homeowners Association on your behalf!
Who Else Can DoNotPay Help Sue?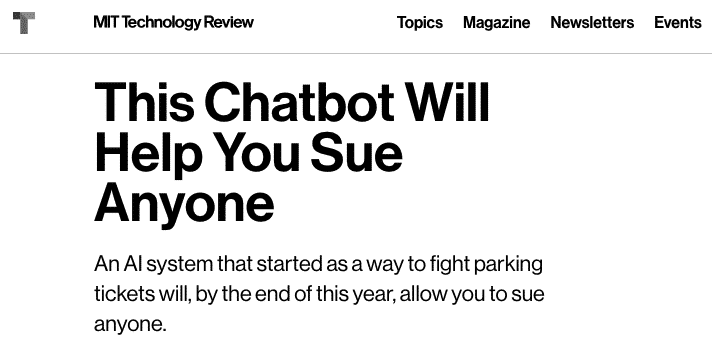 DoNotPay is the world's first robot lawyer and we have had a proven track record of filing lawsuits for thousands of users. Some of the corporations that we have helped sue include: