Suing for Parental Alienation: A Complete Guide

Family law defines parental alienation, or malicious parent syndrome, as any words spoken or behavior displayed by one parent to intentionally destroy the relationship between the child and the other parent.
Parental alienation is a deceptive form of child abuse. In this article, we will help victimized parents with suing for parental alienation, and what they can do to reconnect with an alienated child. This article will also introduce an easy way to sue anyone in small claims court with .
What is Parental Alienation?
Parental alienation is often characterized by reckless conduct. The table below will help you identify parental alienation.
| | |
| --- | --- |
| What Is Parental Alienation | What Is Not |
| A parent denies visitation and blocks communication between the child and the other parent. | Parent loses his or her relationship with a child due to neglect, abusive conduct, etc. |
| A parent has no mental disorder that will serve as an explanation for his/her actions. | Parent who is always or partially absent from the child's life or important activities. |
| A parent intentionally separates the child from the other parent which leaves the other parent to resort to legal intervention. | Parent blames the other parent for alienation even though there is an established history of the parent's absence in the child's life. |
Tips to Fight Parental Alienation
Parental alienation is concerning because it can have long-term negative effects on a child's mental health, such as depression, anger problems, learning difficulties, eating disorders, etc. If you are experiencing parental alienation, here are some tips on how to overcome it:
Maintain a journal

– Document the dates when the custodial parent blocked your access to the child and write down descriptions of the incident. If your case ends up in court, this may serve as evidence.

Request to see the child in writing

– Write a request to visit your child via text message or email. This can prove as evidence in court proving your desire to see your child.

Seek counseling

– Go to a therapist to help identify and end alienation. This may also serve as proof that you are trying to avail of professional support to improve the situation.

Be persistent

– Despite your calls getting blocked or the custodial parent

stonewalling

you, continue making communication efforts with your child.
How to Sue for Parental Alienation?
If the alienation continues, the best recourse is the immediate filing of complaints that bring the issue to the court's attention. You may request court orders that can range from reunification therapy to sole custody. To sue for parental alienation, follow these steps:
Gather evidence

– You may document the misconduct using social media, witness testimonies, therapist testimonies, and others. During litigation, the victimized parent's lawyers may take the alienating parent's deposition, serve the written discovery of information, or issue a subpoena for witnesses and records.

Request for reunification therapy

– A reunification therapy may help to encourage and facilitate contact and eliminate resistance in teenagers who refuse to go to reunification. Depending on the case, you may have to find the right balance of how much is done formally through court orders and the parent's discretion.

Take the issue to court

– In some worst-case scenarios, the only way for a victimized parent to end alienation is to initiate a court action where the court orders that the children be taken away from the alienating parent.
How to Sue for Parental Alienation With DoNotPay?
Filing a lawsuit by yourself can be overwhelming and complicated. Particularly, you may not have the emotional capacity to tackle bureaucracies, fill up countless forms, or draft demand letters. Let DoNotPay do the work for you! The world's first robot lawyer can help you file small claims suits at the comfort of your home. All you have to do is:
Log in to DoNotPay and select the Sue Now product

Enter the dollar amount you are owed

Select whether you want a demand letter or court filing forms

Describe the reason for the lawsuit and submit any applicable evidence
That's it! DoNotPay will generate a demand letter or court filing forms for you. We'll also mail a copy of your demand letter to the individual you are suing!
DoNotPay Helps Alienated Parents and More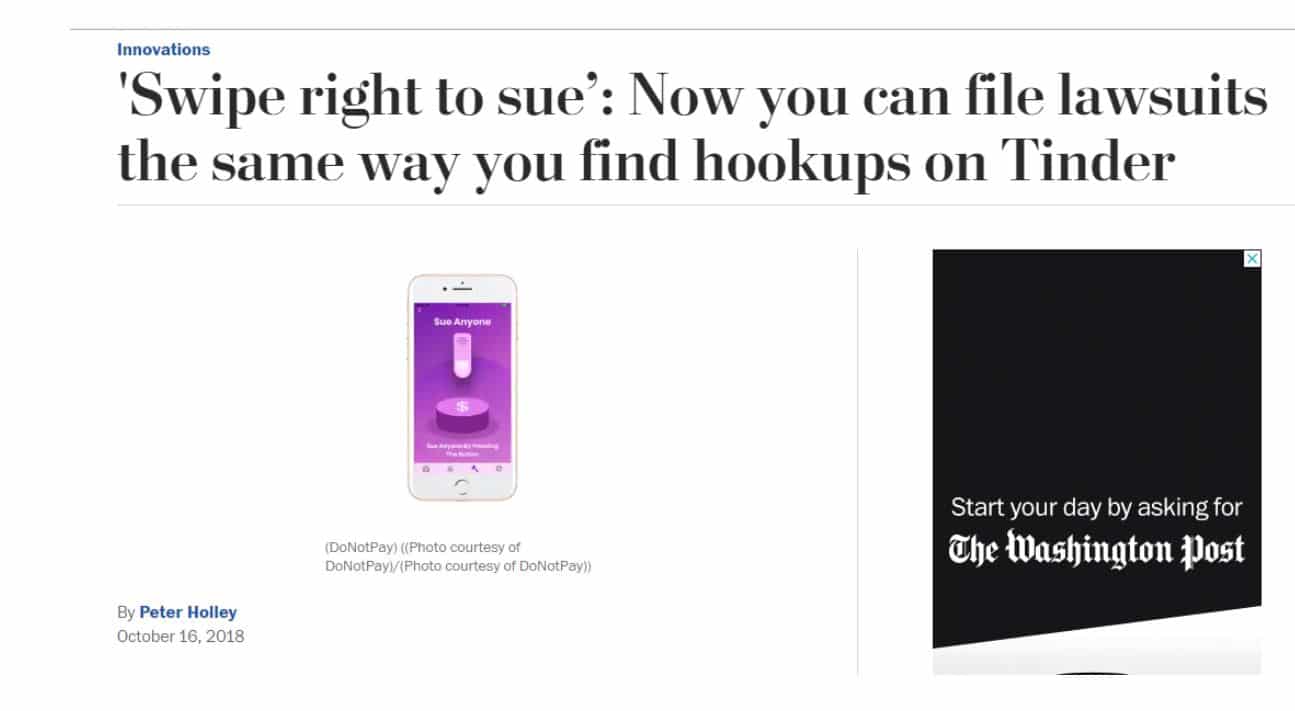 Our robot lawyer is not limited to helping victimized parents. We have been helping thousands of users sue those who have wronged them — from big companies to their nuisance neighbors. Here are some of the corporations that we have helped sue: