Suing for Emotional Distress – And Winning

When an incident happens, the victim will most likely sue for physical injuries. But did you know that you can also sue for emotional distress?
Compared to physical injuries, emotional distress may be challenging to prove. Nonetheless, suing someone for emotional distress will allow you to recover damages.
In this article, we will explore how emotional distress is defined under the law and what the legal ramifications are. We will also help you to sue with so you don't need to go through additional stress!
What is Emotional Distress?
In legal terms, emotional distress is a type of mental pain caused by an event that was negligent or intentional. It is recognized in a legal setting as a type of damage that can be remedied by filing a civil lawsuit.
In recent cases, victims were able to recover emotional distress damages even without physical injuries, particularly for cases of harassment and defamation. The table below outlines the most common claims for emotional distress:
Type of claim
Example

Negligent infliction of emotional distress

For example, a couple was walking on the street when a drunk

Uber driver

hit and killed the boyfriend. Even though the girlfriend was unscathed, the emotional trauma from the incident can be legal grounds for

suing for emotional distress

.

Intentional infliction of emotional distress

Although catcalling an

airline

attendant may not be a valid reason for suing, intentionally, recklessly, and constantly tormenting the person is considered a legal ground.

As part of a

loss of consortium

claim

This is when a victim can no longer enjoy the benefits of a relationship with a family member. For example, when a family member dies or when they no longer have the same quality of relationship as they did before the incident.
How to Prove Emotional Distress?
Before suing someone for emotional distress, you need to prove that it is directly caused by the incident. Mental distress that is caused by physical injury is much easier to prove. Nonetheless, even without permanent scarring or physical disability to show, emotional distress can still be proven through the following:
Assessing your symptoms of emotional distress such as anxiety, depression, insomnia, crying, and many others.

Supporting your journals and testimonies with evidence about the incident and the severity of physical injury if it applies.

Including emotional anguish damages when suing for compensation. Negligent infliction of emotional distress may also be an independent legal claim.

Filing your claim through the appropriate legal system (i.e. regular court or

small claims court

), which includes documenting evidence, preparing a legal plan, and negotiating for compensation.
List of Evidence
Here are some examples of evidence that you can use for suing:
Physical injuries sustained or caused by the incident such as cognitive impairment or severe headaches

Length of the time period of your distress — the longer, the more credible your case becomes

Medical report from your healthcare providers, which is why seeking medical attention instantly after the incident is vital

Degree of severity of the incident

Testimonies from family, friends, and co-workers
How to Sue For Emotional Distress?
Suing someone for emotional distress can be a time-consuming and complicated process. The best way to prepare is to arm yourself with knowledge on how the process works. If you plan to sue in regular court, you may consult with a lawyer. But if you file your complaint in small claims court, then you may represent yourself. Either way, suing for emotional damages involves the following procedures:
Document your emotional distress by collecting performance records, journaling, or monitoring your sleeping habits.

Consult with an attorney if you need an additional pair of eyes to review your documents or help you strategize for the trial.

File the lawsuit against the defendant. The defendant will then be served and the discovery process between the two parties will start thereafter.

Work out a settlement if you want to avoid trial. Or proceed to trial if you prefer not to settle.

The judge will hear arguments and check evidence from both sides and decide accordingly.
How to Sue for Emotional Distress with DoNotPay?
Suing for emotional distress may let you recover some financial damages. However, to do so, you may need to jump through bureaucracies and fill up countless forms and documentation. DoNotPay lets you sue for emotional anguish without going through additional distress than you're already experiencing. Our robot lawyer in an app has been helping users sue anyone from their local insurance companies to big brands such as ATT or Verizon. With our app, all you have to do is:
Log in to DoNotPay and select the Sue Now Product

Enter the dollar amount you are owed

Select whether you want a demand letter or court filing forms

Describe the reason for the lawsuit and submit any applicable details, including photo proof
That's it! DoNotPay will then generate a demand letter or court filing forms for you. We'll even mail a copy of your demand letter to the individual or business you are suing!
DoNotPay – The AI Lawyer You Can Rely On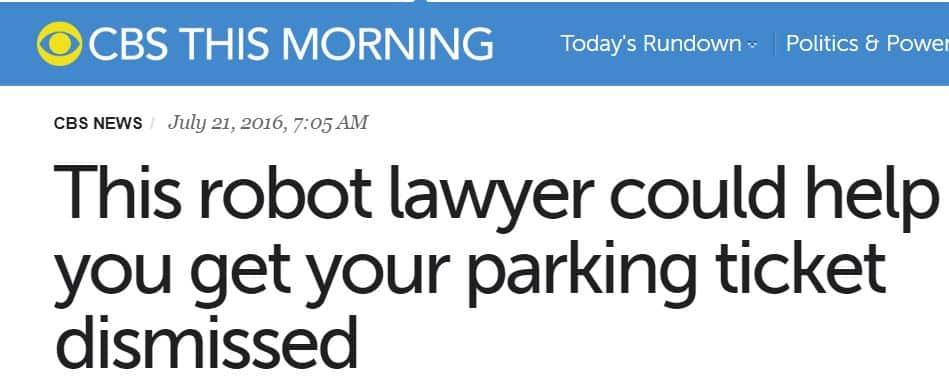 DoNotPay doesn't stop at helping you sue for emotional distress! Check out some of the big corporations we have helped sue: