Suing for Breach of Contract and Winning

A contract is an agreement between two or more parties that is legally binding. A breach of contract occurs when its terms and conditions are violated. 
If your contract is not being honored, you are legally entitled to sue for compensation. This article will discuss different types of breach of contract, the next steps you can take up the legal ladder, and how you can sue the hassle-free way with DoNotPay. 
Types of Contracts
A legally binding contract does not have to be a written one. The table below shows common types of contracts that are enforceable by the law. 
| | |
| --- | --- |
| Contract  | Meaning |
| Contract Under Seal | A contract that holds exceptional legal significance.  |
| Express Contract | A contract that is agreed upon through writing or conversation. |
| Implied Contract | A contract in which the conduct of the parties involved is the basis of the agreement. For example, when you walk into a restaurant, you are expected to pay for your food.  |
| Bilateral Contract | A contract in which parties involved exchange promises. For instance, a house buyer agrees to pay the seller in exchange for the house.  |
| Unilateral Contract | A contract in which only one party has made a promise.  |
Types of Breach of Contract
The table below shows how to identify and distinguish between a material and minor breach of contract:
Type

Explanation

Material

When one party obtains a significantly different result than specified in a contract, including but not limited to,  services, products, and benefits. 

This ends the contractual relationship and you are entitled to compensation for damages. To determine your compensation, the court would generally check:

The value of the benefit you have received

What hardship you underwent as a result of the breach

The point at which one party stopped performing its contractual duty

If the party is negligent

The possibility of completing the contract as specified 

Minor

When one party eventually fulfilled its part of the contract but with unfavorable encounters that you consider a breach. An example of this is perceived late delivery in a non-time-bound contract. 

You have to prove how much damage the action has caused you to receive any compensation. 
How to Sue for Breach of Contract
Once you decide to take a breach of contract to a small claims court, you should seek any of these remedies:
Injunction:

To compel your partner from further performing a specified act.

Contract Termination:

To opt out of a contract you no longer find beneficial.  

Damages and Compensation:

To restore you to the position you were before the breach occurred and punish the defendant for their breach. 
Follow the steps below to file a small claims suit:
Steps
Explanation

Check the Statute of Limitation

The

statute of limitation

guides you on the timeframe you have to submit your claim from the moment the breach happened. 

Determine the Type of Breach of Contract

This will help shape the trajectory of your case.

Consider Mediation and Arbitration

You can choose to reach an out-of-court settlement before trial.

Serve your Defendant

Some states depend on you to serve in person, some may require a court clerk to do so.

Prepare Documentation and Evidence

You would need to gather all evidence to prove a breach of contract.

Appear Before the Court

Show up to court and defend your case.
File A Breach of Contract Lawsuit with DoNotPay
DoNotPay is a credible and efficient online service provider that helps you with your lawsuit process. With DoNotPay you can determine the appropriate court, serve your defendant, argue your case in court and avoid all the common mistakes people make in the court. To use DoNotPay, simply:
Log in to

DoNotPay

and select the Sue Now Product

Enter the dollar amount you demand or whatever you desire as a remedy

Select whether you want a demand letter or court filing forms

Describe the reason for the lawsuit and submit any applicable details, including photo proof and other relevant records. 
That's it! DoNotPay will then generate a demand letter or court filing forms for you. We'll even mail a copy of your demand letter to the individual or business you are suing!
DoNotPay – The AI Lawyer You Can Rely On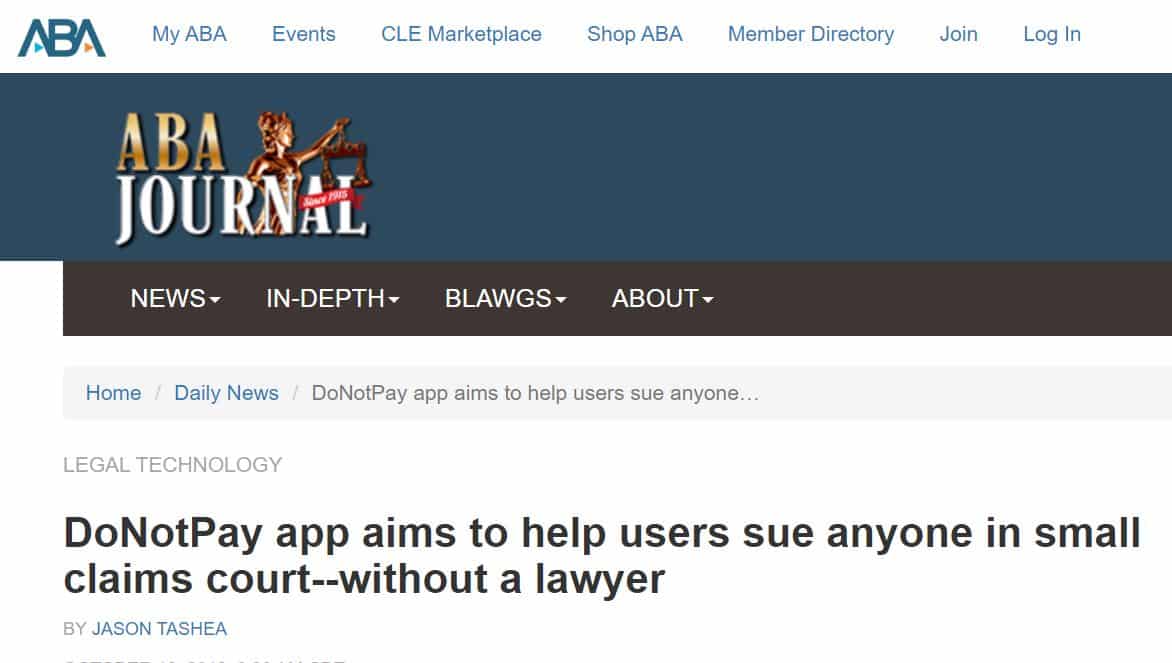 DoNotPay has a track record of helping people sue anyone and win! Check out some of the big corporations we have helped sue: