Sue a Union for Failure to Represent the Easy Way

A labor union is an organization that represents its members' collective interests. According to the National Labor Relations Act, every employee has the right to join a union. Members can sue the union for misrepresentation if they believe that it failed to fulfill its legal duty of fair representation. However, the process of filing a lawsuit can be arduous.
In this article, we will find out the legal reasons for suing your union, the best approach to do so, and how DoNotPay makes the entire process hassle-free.
What are Violations of Union Duties?
The role of a union is to support employees on matters like wages, benefits, and workplace health and safety. Some violations of union obligations include:
Threatening employees with job loss unless they support the union

Refusing to pursue employees' complaints because they criticized the union or because they were not union members in states where union security clauses are not permitted

Striking over issues that are not related to employment or work

Retaliating against employees who have validly resigned from the union
What is Union Misrepresentation?
The table below outlines examples of illegal union misrepresentation. Understanding these treatments is the first step for you to protect your rights.
| | |
| --- | --- |
| Treatment | Details |
| Arbitrary Treatment | When a union refuses to pursue an employee's claim without offering valid reasons. For example, a union refuses to file a specific claim and later files an identical claim for someone else. |
| Discriminatory Treatment | When a union refuses to pursue an employee's claim based on his/her race, gender, sexual orientation, religion, nationality, disability, or pregnancy. For example, a union refuses to file claims for people of color. |
| Interpersonal Tension | When a union or union official refuses to pursue an employee's complaint because they don't like the employee. For example, a union official dismissing an employee's grievance because of private interpersonal conflicts. |
How to Sue your Union for Misrepresentation
If you believe that your union has been violating its duties, here are the steps should follow to sue your union:
Try to resolve the matter internally with your union representatives. Share your grievances and proposed resolutions. If this step fails, it's time to prepare for a claim with the

National Labor Relations Board

(NLRB). Filing the claim is free, and must be done within 6 months of exhausting other options. However, if your claim involves discrimination, you should file with the

Equal Employment Opportunity Commission

(EEOC).

Collect evidence for your claim. Document names, dates, locations, witnesses of every incident.

If the EEOC or NLBR conclude that you have been treated unfairly by the union, they will issue a right-to-sue letter.

Get legal counsel before you start filing a lawsuit. They will work with you to get all the necessary information to make an official complaint. Once this is done, your legal counsel will file the case.

After filing the lawsuit, it's time to serve the union with notice, which they will be allowed to settle or deny within a specific period of time. If the union does not offer to settle and can't dismiss the claim, an official date for the trial will be set by the judge.
Sue Your Union For Misrepresentation Using DoNotPay
If your claim against your union for misrepresentation is eligible for small claims court, you can avoid the lengthy standard process by using DoNotPay. All you need to do is:
Open

on your web browser

Answer a few questions which will determine if your claim is eligible for the small claims court

DoNotPay automatically generates a demand letter to send to your union, including a summary of the claim and the value attributed

With the answers provided in the chatbot, DoNotPay fills out all the relevant forms

DoNotPay guides you through the process of serving your union, based on the rules of your local court

On the date of your court appointment, show up to court and follow the script provided by DoNotPay
What Else Can DoNotPay Do?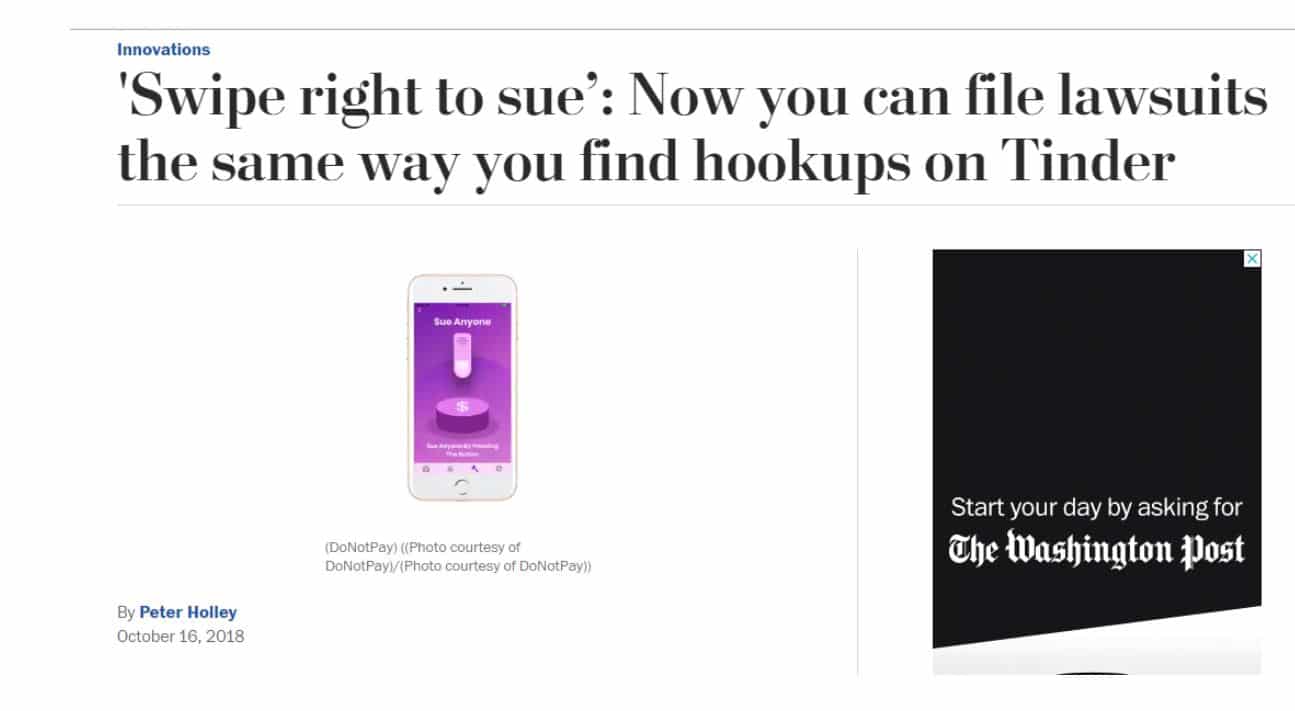 Apart from helping its users sue a union for failure to represent, DoNotPay can help with an array of other issues, such as: