Suing a Home Inspector for Negligence

Before buying a property, a home inspection is a necessary procedure because it helps pinpoint issues such as structural damage, mold or water damage, and more. The home inspector's duty is crucial because it influences the potential buyer's decision before closing the sale. Therefore, if a home inspector makes an error or fails to conduct a thorough assessment, they can be legally accountable for damages.
In this article, we will explain the liabilities of a home inspector and what legal elements you must prove if you're suing a home inspector in small claims court.
When is a Home Inspector Liable?
If the inspector missed any issues during a home inspection, the inspector could be held liable for damages. An example is when the home inspector skipped items on a checklist which resulted in water leaks or faulty electrical wires. To prove the home inspector's liability, the following scenarios should be present:
There is a business agreement or contract between you and the home inspector, where the home inspector is obligated to provide a professional duty of care according to the

International Association of Certified Home Inspectors

' (InterNACHI) current Standards of Practice.

The home inspector made an error that another reasonable inspector would not have made.

There is a connection between the inspector's negligence and your damages; for example, faulty electrical wires that resulted in a fire.

The home inspector's mistake caused you financial damages.
Proving a Home Inspector's Negligence
A client suing a home inspector may resort to different legal claims such as negligence, breach of contract, or misrepresentation. For the plaintiff to win a negligence claim, there are four elements that he or she must prove. These elements are as follows:
Element
Description

Duty

A home inspector must be compliant with laws and regulations. However, not all states have statutes that specifically identify the acceptable standard of care. Therefore, it is necessary to have a contract that explicitly outlines the home inspector's duties.

Breach

The plaintiff must prove that the inspector was negligent. If the inspector fails to prepare a thorough report summarizing what he did and all his relevant observations, that could be grounds for a lawsuit.

Causation

This can serve as legal grounds for a claim if the inspector fails the

"but for" test

. In this approach, there is causation if the damage would not have taken place if not for the inspector's breach of duty. For example, an electrocution would not take place if the inspector did not fail to perform a complete electrical inspection.

Damages

The plaintiff must prove that the contractor's mistake resulted in damages and specify the dollar amount lost. For example, if an inspector fails to mention defects in the roofing system, it can result in water leaks that require reconstruction.
Tips for Suing a Home Inspector
If a home inspector did their job correctly, the buyer(s) should be aware of issues related to the home before purchasing. However, it is a common scenario where new owners discover problems weeks or months after closing a sale. If you are thinking of suing a home inspector, here are some tips to keep in mind:
File a negligence claim – Get a second opinion from another professional inspector to help you identify whether the original inspector was negligent. Having a professional's perspective will help you determine if the inspector did not do a thorough job of evaluating the property.

Breach of contract – If proving the inspector's negligence is impossible, it may be better to look into other legal grounds such as the inspector failing to perform specific duties included in the contract. If the inspector skipped an assessment step, it could be a reason to sue for breaking the contract.

Be mindful of exonerative clauses – Make sure to read the fine print of the inspection contract. Some clauses include language that specifies the inspector may only refund the cost of inspection if substantial damages are discovered later.
How to Sue a Home Inspector with DoNotPay
With a damaged house to take care of, filing a lawsuit may not be one of your top priorities. However, suing and winning a case against a home inspector may be able to award you with financial damages that can help restore your property to a livable state.
Filing a lawsuit in small claims court without a lawyer may sound easy, but it's still complicated and hard to manage alone. DoNotPay can help streamline the suing process by taking care of all the technical aspects of filing a small claims suit. With the Sue Now product, all you have to do is:
Log in to DoNotPay and select the Sue Now product

Enter the dollar amount you are owed

Select whether you need a demand letter or court filing forms

Describe the reason for the lawsuit and submit any applicable details, including photo evidence
Once you're done, DoNotPay will automatically generate a demand letter or court filing forms for you. You can also have us mail a copy of your demand letter to the business you are suing! Once a court date is set, come back to receive a handy script that will help you prepare for your argument.
Who Else Can DoNotPay Help Sue?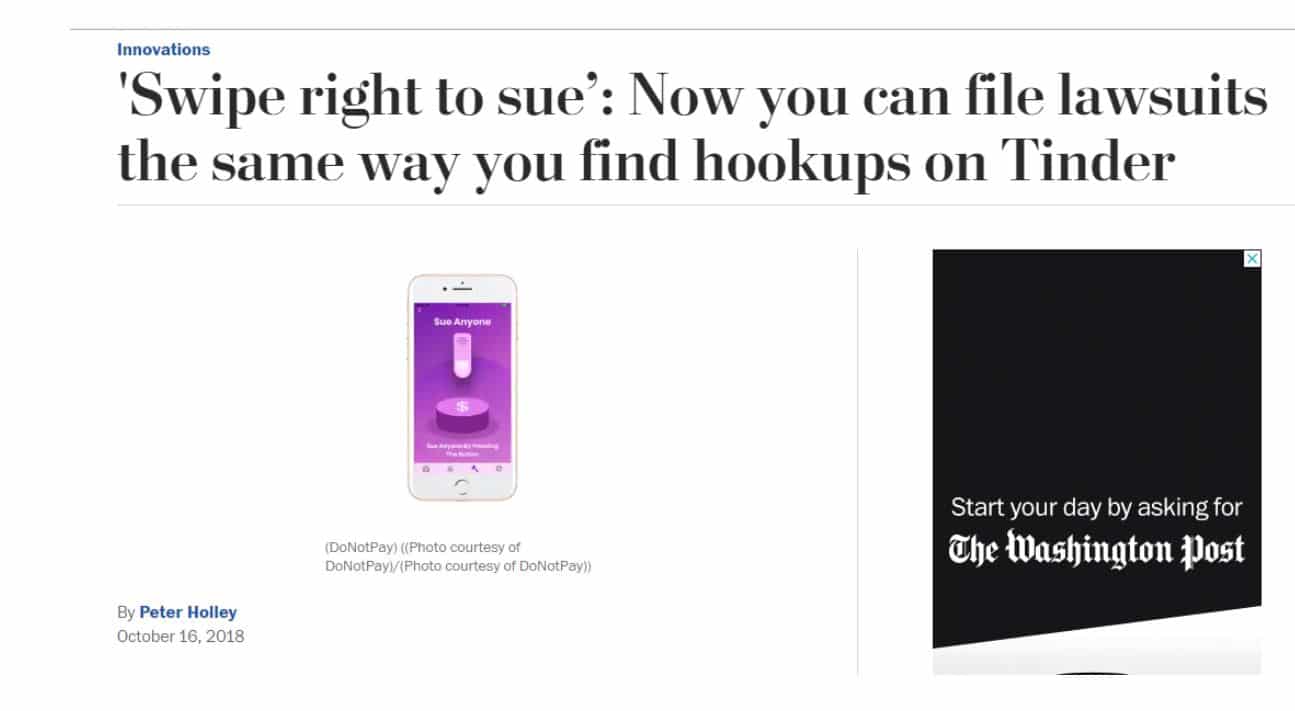 Thousands of DoNotPay users have taken advantage of our app to sue individuals and companies that have wronged them. Our proven track record of filing lawsuits include suing companies such as:
And many others!