How To Sue Sprint in Small Claims Court

Sprint Corporation was one of the largest mobile network operators in the U.S., serving 54 million users as of 2019. If you have a refund, rental, or overcharge complaint against Sprint and the company failed to resolve the problem, you are legally entitled to sue Sprint in small claims court.
Small claims court is a special division of the judicial system that helps people in recovering relatively small amounts of money without dealing with attorneys or more complicated legal proceedings.
In this article, we will guide you through the common types of small claims lawsuits against Sprint, what to consider before suing, and how to file a lawsuit easily with !
Common Small Claims Lawsuits Against Sprint
| | |
| --- | --- |
| Legal Ground | Explanation |
| Failure to Refund | If you accidentally purchased something and Sprint does not refund your money, you can sue. |
| Unknown Charges | If Sprint charged you with an unexpected fee and customer service failed to resolve the issue for you, you can sue. |
| Change of Plan Without Notice | If Sprint changes your plan without notifying you, you can sue. |
What Steps Can You Take Before Suing Sprint?
Call customer service, explain your problem and see if they can help you.
Contact Sprint on Twitter if needed because their Twitter complaint responses are extremely fast.
If you still want to take Sprint into small claims court, there are two things you need to pay attention to:
The sum of money you are suing for: every small claims court has a limit on the amount of money you can pursue. The limits are usually between $5,000 and $10,000. Tennessee is an outlier with a maximum award of $25,000.
The type of compensation: There are two types of compensation you can seek in a lawsuit: monetary and equitable (any non-monetary compensation). Most small claims courts only grant monetary compensation.
How to File a Small Claims Lawsuit?
Send A Demand Letter
Before filing your claim, most of the small claims courts in different states will require you to ask the company you are suing to resolve your issue voluntarily before going to court. In order to sue Sprint in small claims court, you must first send them a demand letter. In your demand letter, include your name, address, phone number, account number, details of your complaint, and the proposed resolution.
Fill Out Court Forms
Each state has its own set of forms and counties may also give extra forms. The appropriate forms for your specific state or county are available for free on the website of your state court. Fill out the required number of forms because courts may refuse your claim if you do not have the correct number of copies.
Serve Your Forms To Sprint
Deliver a copy of your filed papers to Sprint. Instructions on how to correctly deliver your forms to Sprint can be found on your court's website.
Show Up For Your Court Date
Bring a copy of your filed documents and supporting evidence. Be prepared to defend your case in a convincing manner.
How to Sue Sprint With DoNotPay?
Filing a lawsuit by yourself can be complicated and overwhelming. Let DoNotPay handle the work for you! All you have to do is follow these simple steps:
Go to on your web browser and select the Sue Now product
Quantify your damages in monetary terms
Choose whether you'd like a demand letter, small claims court forms, or script
Describe your grievances and provide any applicable evidence to support your claim
That's it! DoNotPay will draft your demand letter, fill out your court forms, serve Sprint on your behalf, and provide you with a custom-made script to help you win your case!
What Other Types of Lawsuits DoNotPay Can Help You With?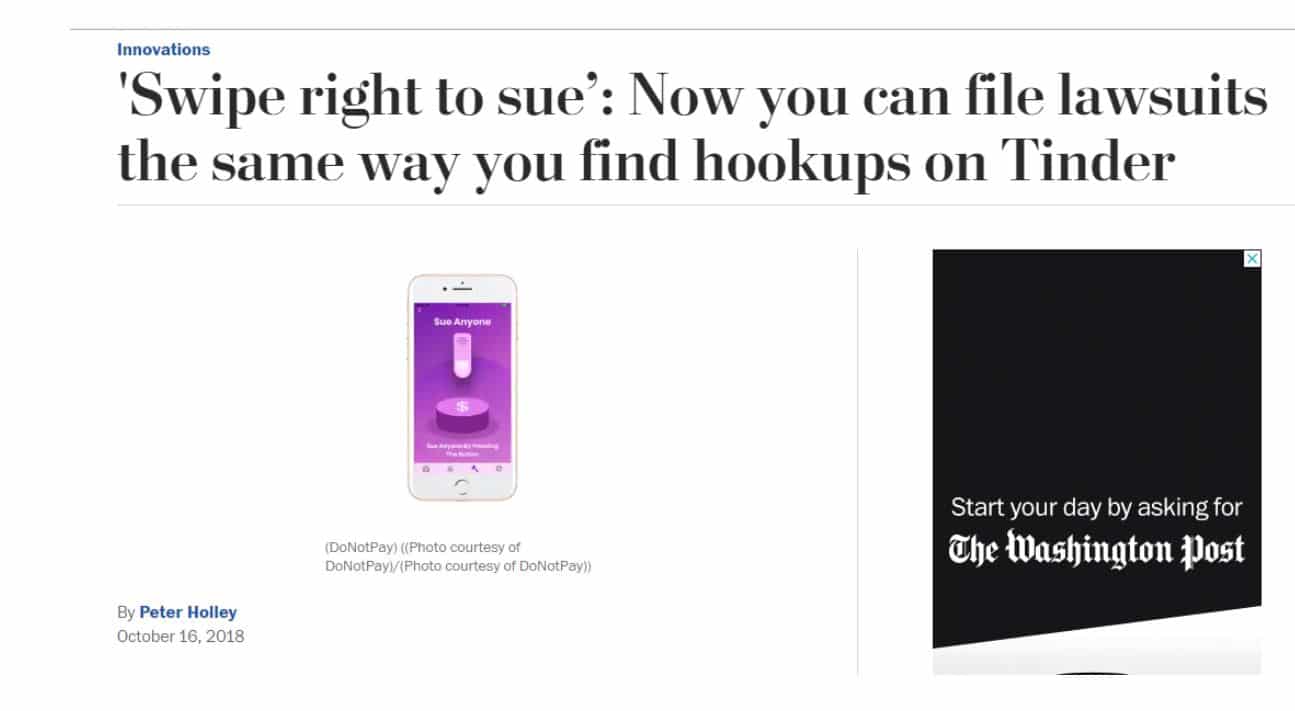 does not stop at helping you sue Sprint! Check out some of the corporations the robot lawyer has been helping its users sue: