How to Sue Royal Philips in Small Claims Court

Royal Philips is a multinational conglomerate headquartered in Amsterdam, Netherlands. It was one of the world's largest electronics companies and currently specializes in health technology.
In recent years, Phillips has been accused of workplace safety or health violations, benefit plan administrator violations, and wage and hour violations. In particular, the company has been fined more than $17 million for employment-related offenses.
If you have grievances against Philips and your monetary claim is less than $25,000, it is recommended to file a small claims lawsuit. This article will discuss the valid legal grounds for suing Phillips, the suing process, and how you can do it easily with .
Legal Grounds to Sue Philips in Small Claims Court
Here are some of the most common reasons to sue Philips in small claims court:
Reason
Explanation
Breach of Contract
One or more terms of a valid contract between you and Philips have been breached by Philips and you have suffered monetary loss as a result.
Breach of Warranty
A written warranty has been breached and you suffered monetary loss as a result.
Product Liability
You or one of your properties were injured by a product you purchased from Philips. If that is the case, you are qualified for compensation under the legal doctrine of strict liability. You may be entitled to compensation for:

your medical expenses
the cost of your damaged property

Discrimination/Harassment
If you have been sexually harassed by an employee of Philips or by someone in one of Philip's stores, you can sue.
Suing Philips for Negligence
In order to demonstrate that Philips was negligent, you are going to have to prove the following:
Philips owed you a certain level of care because of your relationship such as employer-customer.
Philips failed to fulfill its duty and attain the level of care that another company in the same situation would.
You suffered damages (economic, pain and suffering, etc.) as a result of Philip's negligence.
Philips was the actual and proximate cause of your injury, which means that it could have prevented it.
How to Sue Philips in Small Claims Court
You should take legal action against Philips if other options have been exhausted. Follow these steps to sue the company in small claims court:
Ensure Your Claim is Eligible. The monetary compensation you pursue should be less than $25,000. Make sure you check the maximum amount you can claim in small claims court.
Send a Demand Letter. This offers the company a chance to settle your claim without resorting to court. You should include the following in your letter:

Personal information
Your grievances against Philips
A proposed solution
Your intention to sue should Philips fail to address your demands

Fill Out Court Forms. States have different sets of small claims court forms. Find the required forms on your state court's website and fill them out according to your state's regulations. Also, make sure you submit the correct number of copies.
Serve Philips. Serving means sending your court forms and documents to Philips. Every state has its own instructions on how to send the documents, so make sure you do it the proper way.
Show Up On Your Court Date. Don't forget to bring your forms and documents to the court and defend your case in a persuasive manner.
How to Sue Philips With DoNotPay?
Suing a multinational corporation can be complex and daunting. Let DoNotPay handle the work for you! To file a lawsuit and receive the compensation you deserve, all you need to do is:
Go to and select "Sue Now"
Quantify your damage in monetary terms
Choose whether you would like to have a demand letter, court forms, or a script
Describe your issue with Philips in detail and provide us with any additional evidence
That's it! DoNotPay will write a demand letter, send it to Philips on your behalf, fill out the necessary forms and prepare a script for you to follow in court!
What Else Can DoNotPay Do?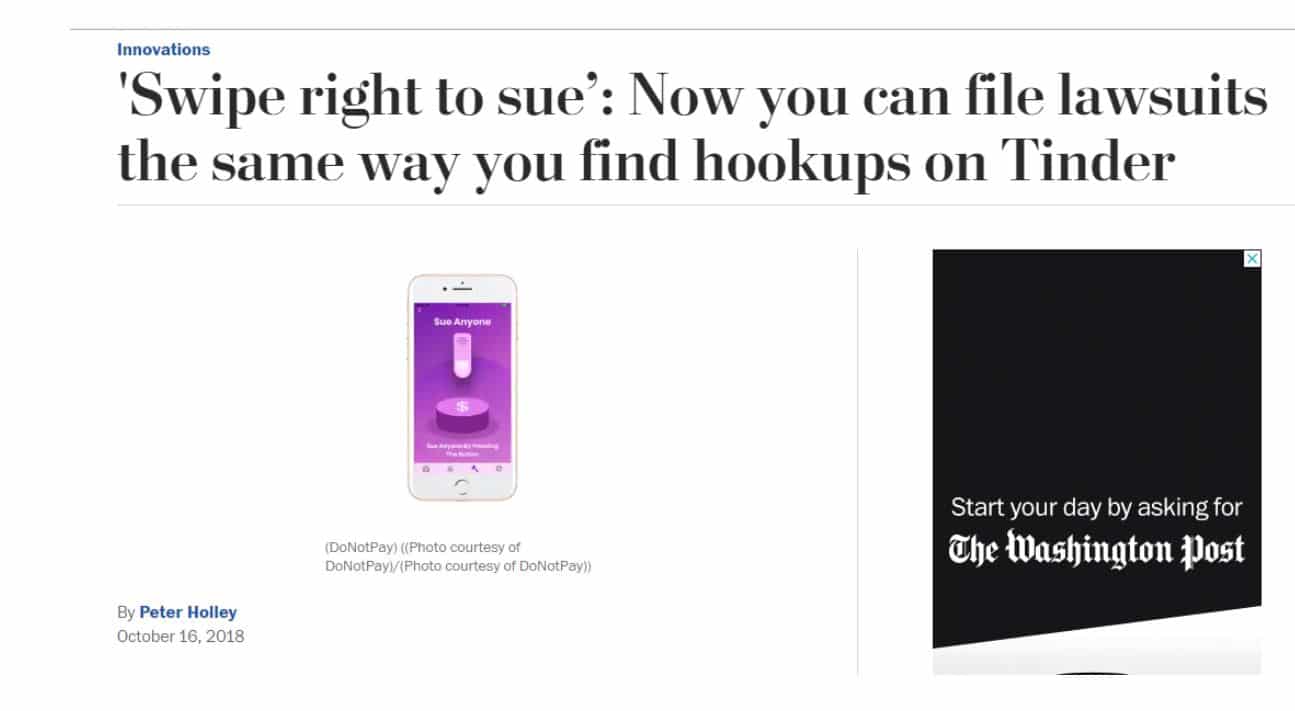 The world's first robot lawyer doesn't stop at helping you sue Phillips. Here are some of the companies DoNotPay has been helping thousands of users sue: