How to Sue Kellogg's in Small Claims Court

The Kellogg Company (Kellogg's) is an American food manufacturing corporation based in Michigan. Kellogg's manufactures cereals and convenience foods, such as crackers and toaster pastries under the names of Corn Flakes, Frosted Flakes, Pringles, Eggo, and Cheez-It.
However, defects in Kellogg's products can harm our health. For example, in 2019, a class action-based lawsuit was filed against Kellogg's for a Salmonella outbreak due to contamination in Kellogg's Honey Smacks cereal. This outbreak affected 101 people and 34 of whom were hospitalized. As a result, the Food and Drug Administration (FDA) ordered to recall Kellogg's "Honey Smacks" cereal.
Many consumers are afraid of using the rule of law to defend themselves. This article will help you navigate through the in small claims court so that you can receive the compensation you deserve!
Legal Grounds to Sue Kellogg's
Federal and state government entities, such as the FDA, enforce food safety standards so your rights are protected. Here are valid reasons for you to sue Kellogg's in small claims court:
| | |
| --- | --- |
| Legal Ground | Explanation |
| Food Poisoning | You can sue Kellogg's if you have eaten its product and been hospitalized because of it. |
| Defective Product Liability | If you bought a Kellogg's product and can prove that the food was contaminated as a result of the company's failure to follow safety standards, you can recover monetary damage through a liability claim. |
| Breach of Implied Warranty | The implied warranty is an assumption. When you buy a product from Kellogg's, your assumption is that the food is safe to consume. If the food is contaminated, you can sue Kellogg for breach of implied warranty. |
| Defective, Fraudulent, or Improper Food Warnings and Labels | If you believe that the labels on Kellogg's packaging are misleading and you have evidence to prove it, you can sue Kellogg and get compensation for manipulation. |
Strict Liability Claim Cases
In cases of strict liability claims, you need to prove the following four elements:
A contaminated or defective food product was sold/distributed by Kellogg's
When the food product was released from the Kellogg Company, it was already defective or contaminated
You ingested the food product in a way that the Kellogg Company could have predicted
As a result of consuming the contaminated food product, you got food-related sickness
Keep in mind that you might be able to sue Kellogg's and its distributors accountable for distributing contaminated food products.
How to Sue Kellogg's in Small Claims Court?
Follow these steps to sue Kellogg's by yourself:
1. Make sure your claim qualifies for small claims court because every state has its own maximum limit of a monetary claim, ranging from $5,000 to $25,000.
2. Gather evidence. This includes:
Your receipt of purchasing the item
A detailed description of your physical symptoms
Reports by your doctor or physician
Photos of the food item in question
3. Send a demand letter to Kellogg's to let them know about your issue so that they might try to settle out of court. In your letter, include your personal details, a detailed description of your claim, the compensation you expect to receive, and your intention to sue should Kellogg's fail to resolve the issue voluntarily.
4. Fill out the court forms required by small claims courts. Make sure you download them, fill them out, and prepare the required number of copies.
5. Serve your documents to Kellogg's, which means that you will inform them that you are suing them. But be careful, because every state has its own instructions on how to serve the defendant.
6. Show up for your court date. Be prepared to present your evidence and defend your case before the judge.
How to Sue Kellogg's With DoNotPay?
Let fight the legal battle for you! All you need to do is follow these steps:
Open DoNotPay on your web browser and select Sue Now
Quantify your damage in terms of dollars
Choose whether you like to get a demand letter, court forms, or a script
Tell our AI Robot Lawyer about your issue with Kellogg, provide any additional documentation and proof
You are good to go! DoNotPay will generate a demand letter, deliver it to the defendant for you, fill out your court forms and prepare a script for you to defend your case in court!
What Else Can DoNotPay Help You With?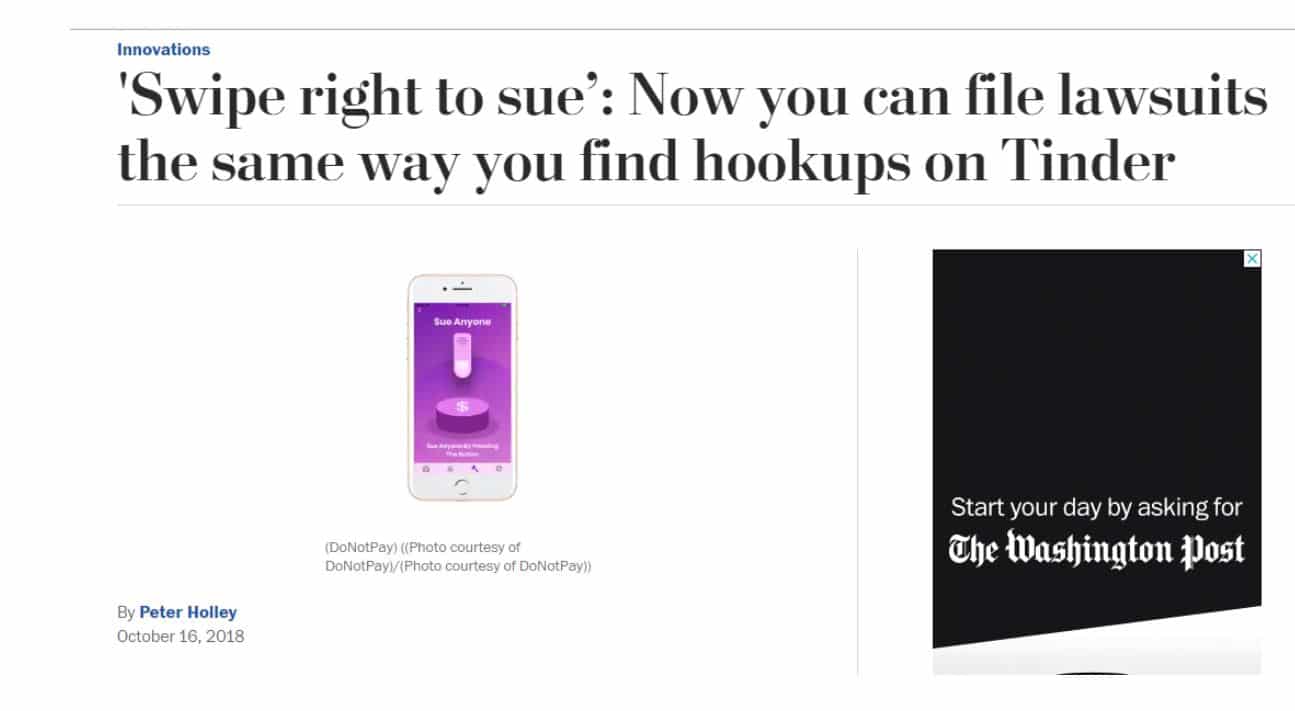 DoNotPay has a successful record of lawsuits against any company! So, let us take the burden from you and sue any company without a lawyer! These are just a few examples of companies, DoNotPay helped its customers sue: