How to Sue Heinz — And Win!

The Kraft Heinz Company is an American food company that is the third-largest food and beverage company in North America, with the fifth-largest annual earnings in the world. It owns over 20 brands in addition to its own, each having a total of $1 billion in sales individually.
Kraft Heinz is known for its popular brands that have become household names, including Philadelphia and Crystal Light. With a purpose of "Let's Make Life Delicious", the brand describes its commitment to unleashing its full potential in an ethical, sustainable, healthy, and responsible way. This slogan seems almost hypocritical for a brand that markets products that are behind America's obesity problem, and many consumers attest to the hypocrisy of this fact.
In addition, Heinz has a history of employee maltreatment, with many lawsuits alleging poor wages and hour violations, benefits violations, safety-related offenses, and even employment discrimination. Through these realities, many former and current employees and consumers of Kraft-Heinz are choosing to sue through lawsuits in .
Small Claims Court is a division of the judicial system that is specially tailored to work with claims under $10,000 USD — allowing civilians to resolve issues in a concise and budget-friendly manner. With the help of , filing a lawsuit is seamless — learn more below.
Can You Sue Kraft-Heinz?
There are a plethora of reasons why people choose to sue Kraft-Heinz. The table below outlines the most common reasons.
Legal Ground
Examples
Wage and Hour Violations

Violating people's right to fair wages
Encouraging employees to work overtime and not fairly compensating

Benefit Plan Administration Violations

Employee benefit plans were not fulfilled
Terms of the employment contract were violated

Price-Fixing or Anti-Competitive Practices

Price-Fixing in response to market demand at an unfair rate, leaving consumers forced to buy products that were inflated in price
Denying consumers the right to price match and not having typical sales, unfairly

Environmental Violations

Kraft-Heinz's policies violated the environment and ecosystems, polluting homes and crops

Employment Discrimination

Kraft-Heinz discriminated against certain groups of individuals in the hiring process and gave raises/promotions based on racial identification

Faulty or Misleading Products

Items that were faulty, poorly manufactured or were misleading in instructions, causing harm

Products Caused Injury

Products caused injury due to a misleading nature, incurring harm
What Should You Consider Before Suing?
Before you sue, it is important to consider alternatives and decide whether filing a small claims suit against Heinz is the most viable option for you.
Are there any alternatives? Before suing, you can consider other options:
Negotiation
Mediation
Arbitration
Do you have evidence? Do you have sufficient records to validate your claim? This includes but is not limited to:
Record of payments
Claim
Summary of events
Reasons for entitlement
How much will this cost? Will you lose more than you'll earn? This is an important question to ask — often, small claims with legal representation are expensive and have a greater cost than the payoff of winning a lawsuit.
How to Sue Heinz in Small Claims Court
1. Send a Demand Letter. First, send a letter detailing the following:
Who you are (name, phone number, address, and account number if applicable)
What you encountered (state the issue)
What you want from Heinz (for instance, how much money)
2. Fill Out Court Forms. Fill out your state-specific paperwork and any additional forms that might be requested by the county in which the incident took place. Most court forms are free of charge on the court's website;
Keep these forms
Maintain copies
Have excess at your disposal in the event that the court clerk requires multiple
3. File A Complaint With The Court. Depending on state and county regulations, you might need to mail, fax, or file in person. You will likely need to pay a small filing fee before you're allowed to sue, but this can be waived. Then, you'll receive the finalized forms that have been notarized.
4. "Serve" Heinz. Deliver a copy of the filed paperwork to Heinz. Check your state and county regulations and follow them to a tee, as many states invalidate small claims suits if they are not "served" properly.
5. Go To Court. Show up to relevant court dates, keep track of filed forms and maintain records of evidence to support your claim. can help you prepare the following:
A custom-tailored script to use in court
the right number of fully completed forms
A list of evidence to present before the judge
How to Sue Heinz With DoNotPay?
Keep in mind that the Heinz corporation is extremely powerful, and has a comprehensive legal team. Thus, it is extremely difficult for an average civilian to balance the costs of filing a lawsuit with legal representation and the possibility that their lawsuit will not win in court without. Let DoNotPay fight the legal battle for you! All you need to do is:
Log on to on any web browser and select "Sue Now"
Enter the dollar amount that you are owed (this could be lost wages, adequate compensation to cover injuries and medical bills, etc.)
Select whether you'd like to receive a demand letter or court filing forms
Describe your reason for filing the lawsuit, and submit any additional details (including your photo evidence)
That's all! DoNotPay will cover the process of suing Heinz in an instant!
DoNotPay is Your Personal Lawyer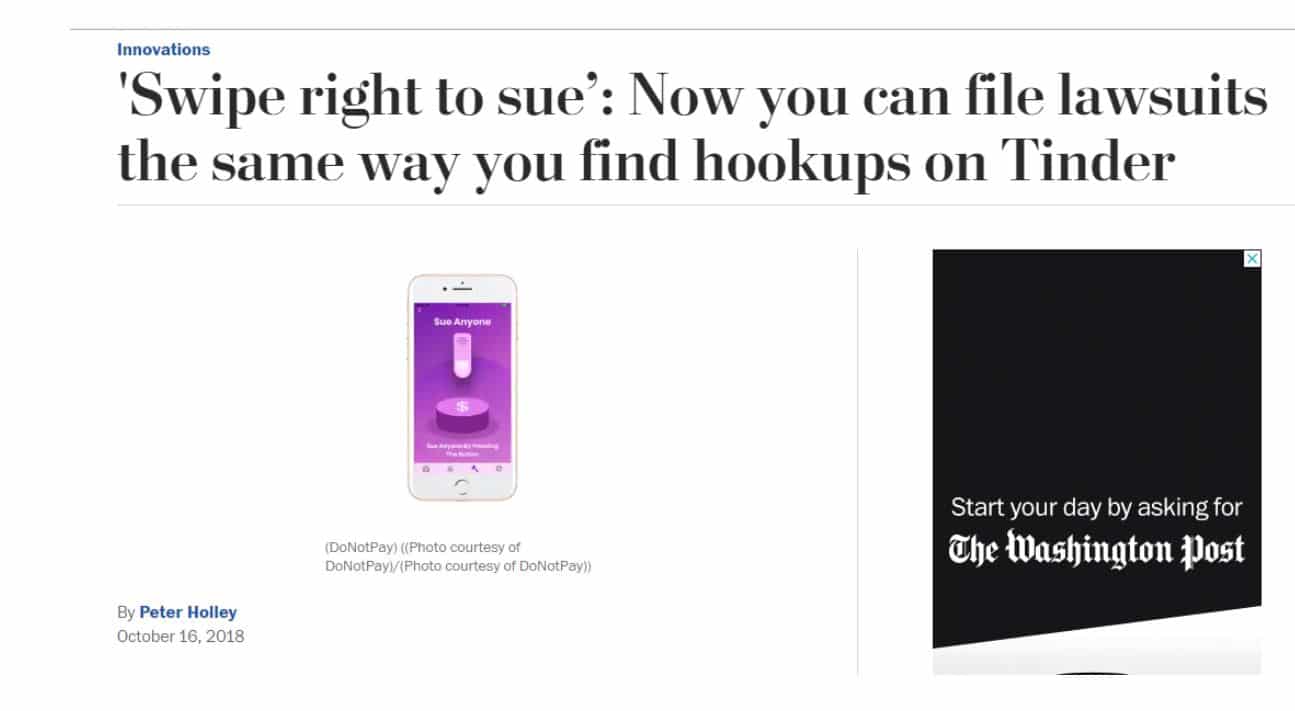 Apart from helping its users sue Kraft Heinz, DoNotPay can help with an array of other issues, such as: