Sue Frontier Communications in Small Claims Court
When you sign a contract with Frontier Communications, it says that you cannot sue them anywhere except in the small claims court. Although this might seem daunting, suing Frontier Communications doesn't have to be a hassle with the help of DoNotPay, the world's first robot lawyer.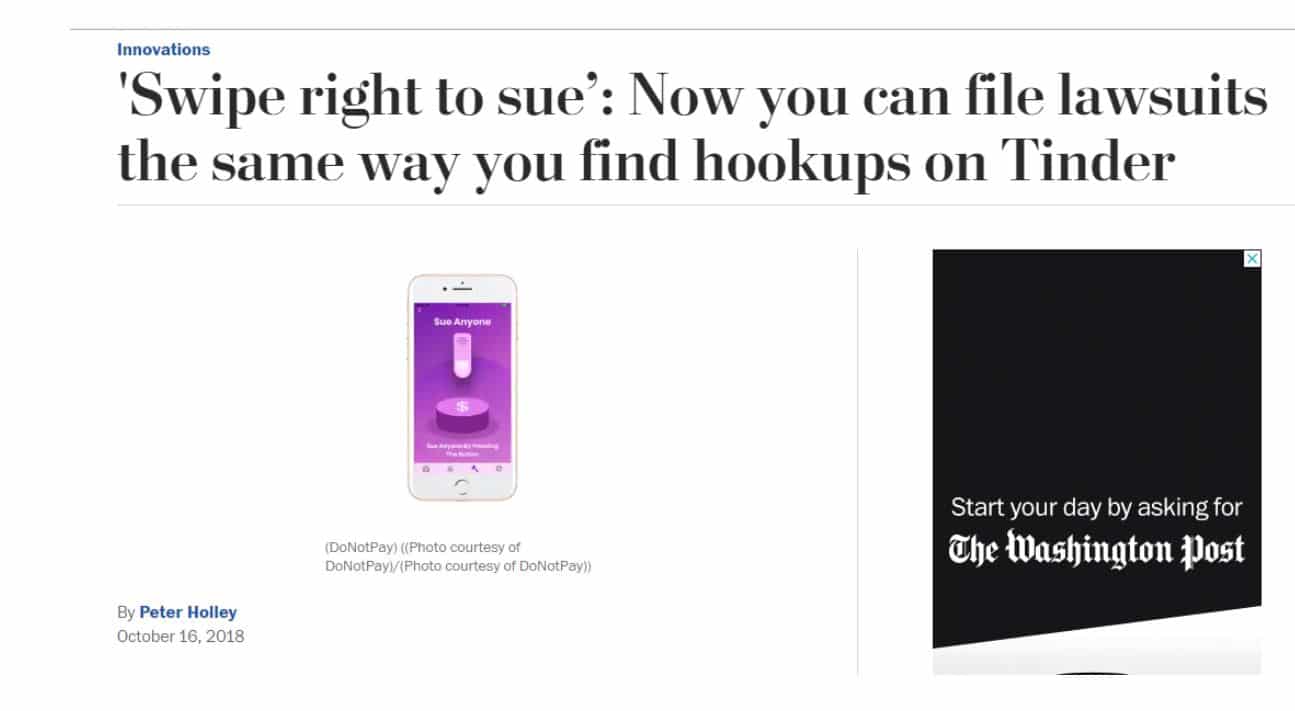 Filing a small claims court with DoNotPay is easy: all you need to do is give necessary information about what type of claim you wish to file, basic information about the case, and DoNotPay will then take the lead and fill out all the necessary forms for you and provide you with legal arguments needed in court. All you need is to go to the website to begin your small claims journey. Have an Android? Sign up here to get early access.
DoNotPay aims to help you navigate through complex bureaucracy and access your basic rights. We all know we have rights; it's just hard to get through to them.
How to sue Frontier Communications with DoNotPay?

Download DoNotPay's free app
You can use it .
Make sure your issue can pass the small claims court.
Small case courts settle cases between private litigants. Make sure the company you are suing isn't state-owned, and that the amount you're asking for doesn't exceed the dollar limits that depend on the state. For example, in California, the compensation cannot go over 10,000$. In Rhode Island and Kentucky, the amount drops at 2,500$. For the full list, click here.
There are two types of compensation that you can ask for: the monetary compensation, and the non-monetary.
The

monetary compensation

is an amount you consider fair to pay back for the damage the company has done.

The

non-monetary

is much less common and can be a service or goods. Many companies only go by monetary compensation.
DoNotPay will then generate a demand letter for you
This demand letter is your last resort before filing a case. The letter will warn Frontier Communications that if your request isn't satisfied, you will file a claim in the small claims court. This letter will state why you are planning to sue the company, the amount of money you are requesting, and the outturn in case the company refuses to satisfy your demand.
The demand letter allows Frontier Communications to know your side of the story, and in about one-third of all disputes, this letter will settle your case and satisfy your demands.
Laying out your arguments on paper and sending this demand is a great help for your case in court. In this case, it is evidence that Frontier Communications refuses to help you and to fulfill their duty as a company.
The demand letter will be written by DoNotPay, you will simply have to fill in your information, and DoNotPay will take care of everything. This letter is the first step into filing a case at the small claims court.
Writing a demand letter can be quite time-consuming. All the correct information needs to be listed, and this letter needs to follow certain guidelines in order to be taken seriously by Frontier Communications. This is why DoNotPay writes the letter on your behalf, using all the information you provided to increase the chances of a positive outcome. With a professional letter, your claim will be taken more seriously, and your chances of a positive outcome will be higher.
Once your letter is written by DoNotPay, you will print it, and send it to this address:
Frontier Communications
Legal Department
401 Merritt 7
Norwalk CT 06851
DoNotPay will help fill out the court forms
If you haven't received any answer to your demand letter, you will need to take this case to court. In order to do so, you will need to fill in court forms.
These forms are different in each state, and you can find them online, in most cases, if not, you can call your court, and they will give you the steps to follow to get the form.
Here

is an example of different forms for New York's small claims court.

Here

is another example of a form from California's small claims court.
Make sure to respect the guidelines of your court. Most courts ask for at least two or three copies, and DoNotPay will make sure you have the right number of them. Be careful to follow the guidelines, or else your complaint will be disregarded. Make sure to:
Write in legible handwriting

Write in black or blue ink

Do not use a pencil

Submit the number of forms asked, in most cases, at least two or three.
Filing the complaint form with the court with the help of DoNotPay
Once all your forms are filled in, you are ready for the next step, filing your complaint. DoNotPay can let you know what your state's preferred court form delivery is.
In order to do so you will need to:
For some courthouses,

show up directly at the courthouse

during opening hours and file your forms directly there.

In some courthouses, you can

send the forms via post.

In fewer courthouses, you can

fill the forms online

(e.g., in

Connecticut

)
It is important to know that for small companies that are headquartered in another state, you would have to sue the company in that specific state. This, however, is not the case with Frontier Communications.
It is possible to sue a business in any state when:
The business is responsible for damage in your state

The business breaches a contract that was either negotiated or executed in your current state. This allows you to sue Frontier Communications in your own state.

The business is present in your state via a store, a facility, or a simple office.

The business frequently operates in your state by selling products or employing a sales representative, for example.
Once you have filed your complaint, you will need to pay the filing fees, that cost around $15 - $100 in most cases. If you are a small income plaintiff, the filing fees can be waived.
Once all your forms are filed, you will receive a stamped version of your form with your court date in some cases. If you are filing through the internet, simply print the page that shows that your case has been successfully filed. Keep it with you, and don't forget it on the day of the trial.
Serving Frontier Communications
Serving your claim means "letting the company know they are sued." This is a mandatory step, where you need to send out a copy of your filed forms to the company.
You will need to let Frontier Communications know three things:
What you are asking for

When and where the trial will be

What they can do
The person listed on the case (the plaintiff) cannot serve directly. They will need to ask, either the court (that will send out mail) or any adult that can hand in the service to the company. It is also possible to pass through the sheriff.
DoNotPay can answer any of your questions on this step, helping you serve Frontier Communications correctly.
If you do not serve Frontier Communications, the judge cannot hear your case; therefore, it is essential to serve the documents as quickly as possible once your form is filed.
The person you are suing has twenty (in-state) or thirty (out-of-state) days to answer your claim.

If Frontier Communications doesn't answer within the timeframe, you can file a notice of default, and you will ask the court to grant a default judgment. This will allow you to receive all the money owed.

Frontier communications can file a counterclaim. In this case, you are the one that needs to file a response within twenty days. If you do not, the case will be dismissed. To answer a counterclaim correctly, you will need to:

Respond to every paragraph with your version of the story

Deny all the allegations or facts that Frontier claims as false

Professionally organize your defense. Base your arguments on law and facts

Frontier communications might simply send you the money they owe you by answering your first demand letter. If the case is closed, it is important to let the court know that your case is dismissed.
Show up on your court date against Frontier Communications
Once you have passed through all the previous steps, you are now ready for the most important of all - the court date.
Make sure to arrive with hard copies of all the forms and extra documents that prove your case (phone bills, emails that received no answer, demand letter, etc.). These documents will help you prove your case and counter Frontier Communications' defense. DoNotPay will tell you exactly which documents to bring, and why.
In most cases, this is how things go:
You will present your version of the story.

Be concise and use facts

, and finish with the amount of money you are asking for and why

The defendant will tell their side of the story

The judge will then ask questions to both of you
You are allowed to ask questions to the defendant. If you want to do this, think about how you will ask these questions, try and expose the facts at the same time so that everyone understands what you want to have as an answer.
You need to prove to the judge that this was your last resort. Remind the judge:
What you are asking for (the amount of money)

Why you are asking for this amount of money

The different steps you took to get here

Your goodwill (showing up in court etc.)
Do all this briefly. Remember that the judge hears hundreds of plaintiffs every day. Try to be concise and clear.
It can happen that the company representative simply doesn't show up. In this case, focus on your side of the story. Do not hesitate to explain thoroughly what you have been through and why you are here.
You cannot enter a small claims court with a lawyer. You will represent yourself, so be confident and believe in your case.
DoNotPay can issue a script for you to follow in court, with all the arguments that can help you make your point clear, and help you win the case.
If you win the case, it is your responsibility to collect the money. Do not expect the court to do it for you, or for Frontier Communications to hand in the amount without you asking.
Can I sue Frontier Communications for a broadband surcharge?

Many Frontier customers complain that the company is taxing them for broadband services with the so-called HSI surcharge. Frontier Communications tells its customers that the government has mandated this tax, but that is not the case. No government agency has authorized such surcharge, and as a result, many customers decide to take matters to court.
With DoNotPay, suing Frontier Communications for the broadband surcharge is easy. All you have to do to start the process is to visit the , and DoNotPay will help you through the process!
Are you suing Frontier Communications for refusing to refund? Is it possible?

Sadly, many users stated that Frontier Communications refused to issue a refund for their poor services or a complete lack of services. This Reddit user expressed their dissatisfaction with the company when they refused to adjust their bill, even though they did not deliver what was promised.
Luckily, these cases are perfectly suitable for a small claims court, and should you find yourself in the same situation, fight for your rights as a customer. Filing a small claims case with the help of DoNotPay will drastically cut down on the time you spend on the case.
Can Frontier Communications be sued for issuing a cancellation fee?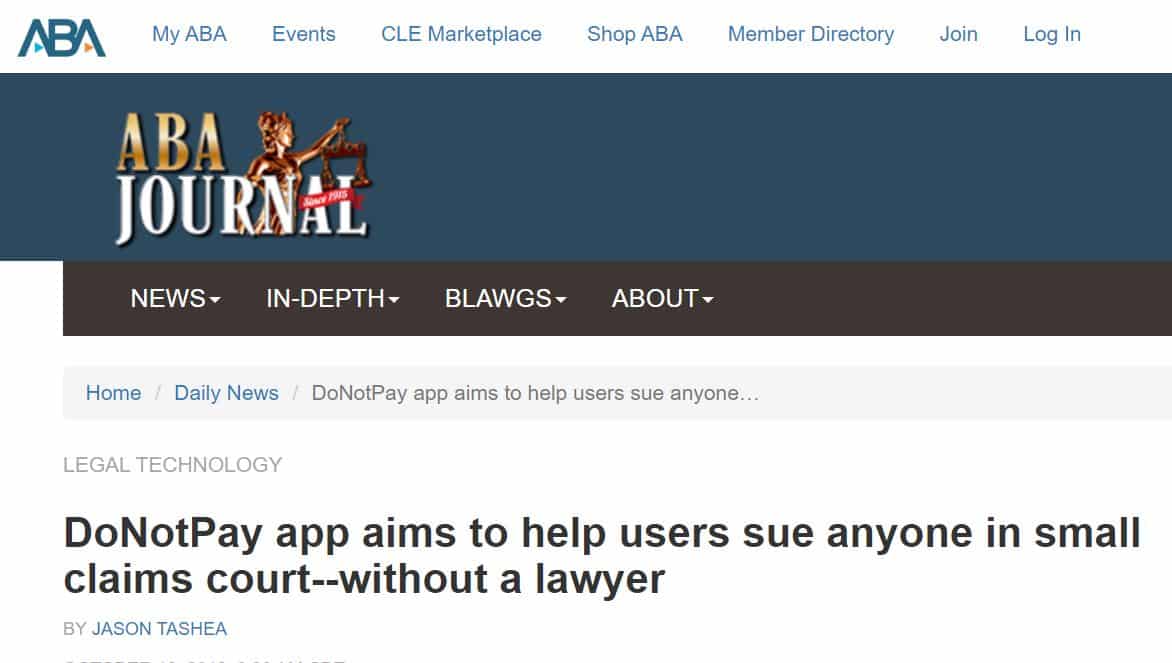 A now-infamous case of a family business owner being charged $4,300 for a cancellation fee from Frontier has been making the headlines all over the Internet. These ridiculous fees are being exposed more and more, and people are starting to take matters into their own hands.
If you are a customer who's been damaged by Frontier and asked to pay ludicrous sums of money just so you can stop using their services, one of the options you have is to take them to small claims court.
Other reasons to sue Frontier Communications
There are many reasons for which you can sue Frontier Communications, here are some examples :
Missing appointments (many appointments that cause a big hassle for the consumer)

Excessive charging fees (some fees are simply illegal, yet some companies still charge them)

Damaging infrastructure (if Frontier Communications doesn't install your cables correctly)

False claims (if the company stated, for example, that they would install a certain number of cables in a certain amount of time and they do not honor their word. This can also be the case with internet speed)
The list goes on, but in most cases, when Frontier Communications doesn't respect their contract terms, the state law, or simply their word (this has to be written down as proof), it is possible to sue the company and win.
In all these different cases, DoNotPay takes on the role of your robot lawyer and helps you prepare the case in advance for you to arrive well-prepared in court.
What else can DoNotPay do?
DoNotPay can help you fight other battles and receive other services such as:
Beating speeding tickets

Making a virtual credit card to avoid getting charged at the end of a free trial
Reasons to use the help of DoNotPay
Getting into a lawsuit is a hassle. It is very time consuming, and if it is not something you do on a regular basis, it is very easy to miss out on a mandatory step that will simply rule you out. Going into court isn't a hobby, and should be done with much care and organization if you wish to win your case ultimately.
DoNotPay leads you through the different steps, answers your questions along the way, and helps you continuing the long battle until you eventually win the case.
| | |
| --- | --- |
| Steps | How DoNotPay helps |
| Writing a demand letter | DoNotPay generates the letter for you, making sure all the information needed is included, increasing your chances of settling the case without having to go to court |
| Filling out court forms | DoNotPay helps you through this process and can answer your questions about these forms. DoNotPay also helps you find out exactly how many forms are needed. |
| Filing the forms | DoNotPay helps you file the forms at the correct courthouse and follows you through the different steps. This is a tricky step, and DoNotPay makes sure everything is done correctly. |
| Serving Frontier Communications | DoNotPay helps you find a solution to serve the company and explains how to do so with the correct forms and timing. This can be quite complicated, but DoNotPay helps you manage it all. |
| The hearing | DoNotPay accompanies you until the ruling by writing a script depending on your demand, and the amount you ask for. This will help you if you don't often sue companies and will help you make your point clear, facing a representative of a company as big as Frontier Communications. |