How to Sue Duke University in Small Claims Court

Duke University is one of the wealthiest private research universities in the United States, ranking among the top universities in the world.
Duke University has previously been sued for discrimination on the basis of race, gender, and disability. For example, Mary Fernandez sued Duke's Fuqua School of Business for discriminating against blind students, asking for compensatory damages for her emotional distress. In another lawsuit, Manal Abdelmalek, a tenured professor, filed a discrimination lawsuit and reached an out-of-court settlement with the university.
These lawsuits demonstrate that you are entitled to sue a university and defend your rights. This article will discuss the legal grounds for suing a university, the standard procedure for filing a small claims lawsuit, and how you can sue easily with .
Legal Grounds for Suing Duke University
The table below outlines some of the grounds for suing any university:
Legal Ground
Explanation
Discrimination
It is illegal for universities to treat students or employees unfairly on the basis of protected characteristics such as race, gender, disability, religion, and sexual orientation.

For example, Title IX of the Education Amendments (1972) protects individuals from gender-based discrimination in education.

Breach of Contract
If a university violates its contractual obligations to you, you may be entitled to compensation for damages.
Violation of Free Speech
Academics, students, and employees could claim compensation if the freedom of speech duties of a university had been breached.
Suing Duke University in Small Claims Court
Ensure Your Claim is Eligible. The monetary compensation you pursue should be less than $25,000. Make sure you check the maximum amount you can claim in small claims court.
Send a Demand Letter. This offers the university a chance to settle your claim without resorting to court. You should include the following in your letter:

Personal information
Your grievances against the university
A proposed solution
Your intention to sue should the university fail to address your demands

Fill Out Court Forms. States have different sets of small claims court forms. Find the required forms on your state court's website and fill them out according to your state's regulations. Also, make sure you submit the correct number of copies.
Serve Duke University. Serving means sending your court forms and documents to Duke University. Every state has its own instructions on how to send the documents, so make sure you do it the proper way.
Show Up On Your Court Date. Don't forget to bring your forms and documents to the court and be prepared to defend your case in a persuasive manner.
Sue Your University With DoNotPay
Suing a powerful institution by yourself can be stressful and daunting. DoNotPay can help! We have a successful track record and can help you win your case against your university! You can file a lawsuit with DoNotPay in just a few clicks! All you need to do is:
Open on your web and select Sue Now
Estimate your monetary claim
Choose from the options of a demand letter, court forms, or a script
Describe your issue with your university and provide any applicable evidence
That is all you have to do. DoNotPay will generate a demand letter, fill out court forms, and draft a customized script to help you win your case in court!
DoNotPay Can Help You Sue Anyone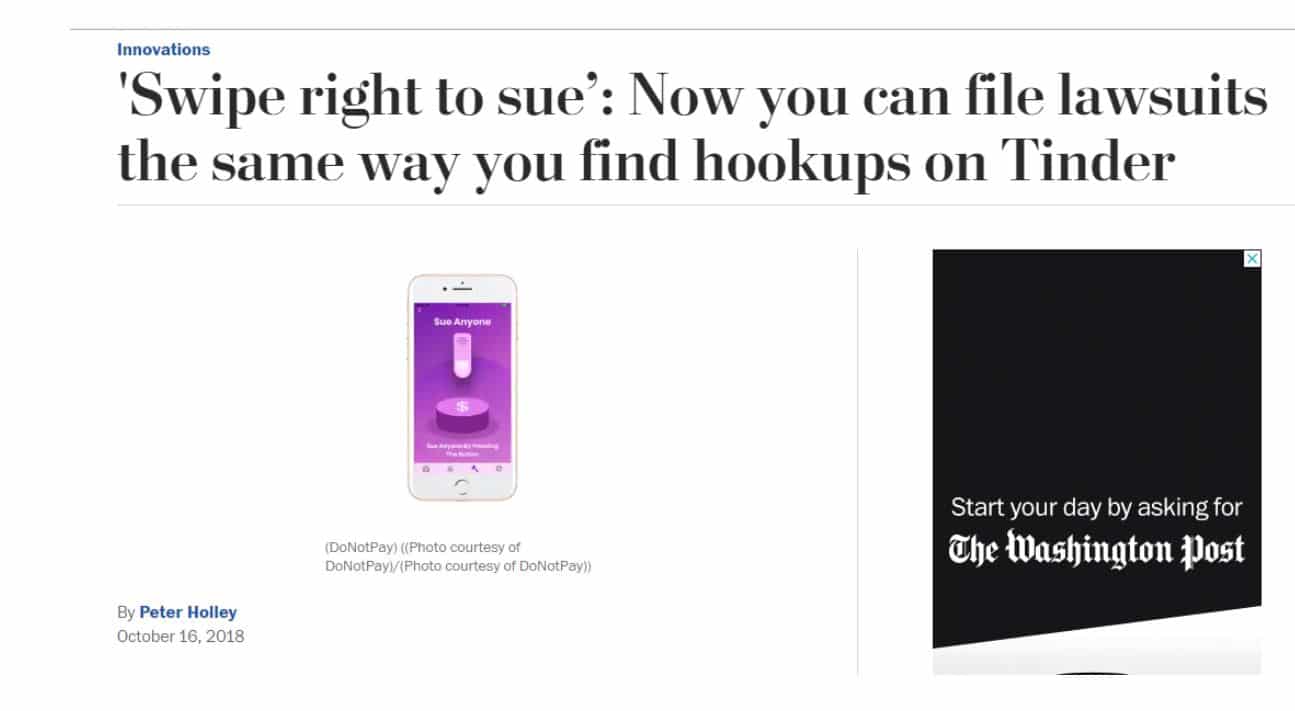 The world's first robot lawyer has been helping thousands of users sue in small claims court and receive the compensation they deserve. Here are some companies that DoNotPay has helped sue: