Full Guide on How to Sue Disney in Small Claims Court

Following the fatal alligator attack on a 2-year-old boy at Disney's Grand Floridian Resort and Spa in 2016, many people question if personal injury victims can stand up against a large corporation like Disney and receive the compensation they deserve.
The short answer is yes! If your claim is under $10,000, it is recommended that you file a lawsuit in small claims court–a special judicial division that can help you recover relatively small amounts of money without dealing with attorneys or more complicated legal proceedings.
This article will guide you through the suing process and introduce you to an easy way of suing in small claims court with 's Sue Now product.
Can I Sue Disney For Personal Injury?
Even if it was partially your fault, you can still claim for damages.
California and Florida are both states where comparative negligence applies, which means that culpability for an accident on Disney premises can be divided among many parties, with each bearing the proportionate amount of damages.

A man's fingertips were injured at Disney and he was found 90% responsible but still was able to receive compensation because Disney was 10% responsible.

Most cases are settled out of court.
If your claim seems reasonable for your injury, you have a good chance of reaching an out-of-court settlement with Disney.
What Kinds of Accidents Can Be Injury Claims Against Disney?
Slipping and falling on Disney's premises
Medical malpractice by Disney's employees
Falling items at Disney's stores
Burning amber from fireworks
Physical attacks by Disney's employees
Assault and other intentional torts
What Should You Do When Injured at Disney?
Seek medical assistance. Minor injuries can be treated at the theme park's first-aid facility. Make sure that you document the accident if you believe Disney's negligence caused it. For example, photos and videos can serve as important evidence if you decide to file a lawsuit.
Ensure that the occurrence of the accident is recorded. If you were treated on the site by paramedics, make sure you keep a copy of the incident report, medical records, etc. These can serve as important evidence.
Do not give a statement to Disney Guest Claims. You have no legal obligation to do so. You are not going to receive any monetary compensation and you can never be sure of how the statement can be used against you in court.
How to Sue Disney By Yourself?
Take the following steps to sue Disney in small claims court:
Determine the monetary compensation for your damages. Make sure that it does not exceed the small claims court's maximum limit. Keep in mind that small claims courts have varying limits in different states.
Write and serve a demand letter to Disney. Include details of your injuries, Disney's negligence, and applicable evidence. Also, include your intention to sue should Disney refuse to settle the problem voluntarily.
Obtain, fill in, and submit the required small claims court forms. You may need to pay a filing fee. This fee varies from state to state, ranging from $30 to $75. You can usually find it stated on the court's website.
Serve Disney. You will need to serve the official court documents to Disney and inform them that you are suing the corporation.
Prepare for the case and be there for the court date. If representatives of Disney neglect to appear to oppose your lawsuit, you win by default.
How to Sue Disney With DoNotPay?
Suing Disney by yourself can be very complicated and overwhelming. Let DoNotPay fight the legal battles for you! All you need to do is:
Go to on your web browser and select the Sue Now product
Quantify your damages in monetary terms
Choose a demand letter, small claims court forms, or a script
Describe the accident that took place at Disney and provide any applicable evidence
That's it! DoNotPay will mail your demand letter to Disney, help you fill in small claims court forms, and provide you with a custom-tailored script for your court appearance!
What Other Companies Can DoNotPay Help Sue?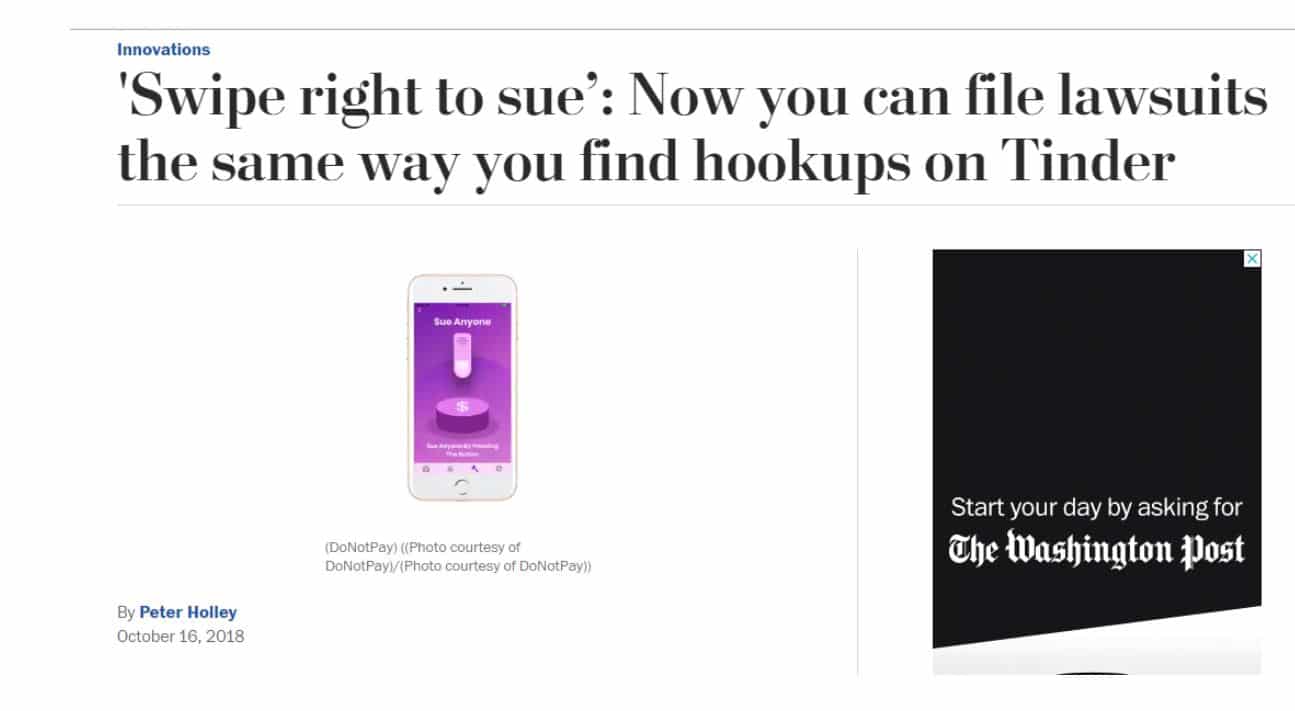 doesn't stop at helping you sue Disney, check out some of the other corporations the robot lawyer has been helping its users sue: