Sue Best Buy and Win

A broken Sony audio auxiliary cable was all Jed hoped to fix at Best Buy. He ended up spending six weeks arguing with the manager who proposed between $94 and $115 for unauthorized repairs. Jed took Best Buy to small claims court and won $3,000 for consumer protection violation.
Despite such successful cases, many consumers are afraid of suing large corporations like Best Buy and don't know how to use the law to defend their rights. This article will show you what qualifies as a small claims case against Best Buy and how you can use DoNotPay to sue Best Buy without a lawyer.
Common Lawsuits Against Best Buy
Legal Ground
Explanation
Product Defect Grievances
If you have purchased products that are:

Damaged
Defective
Faulty
Expired

Dishonored Returns Policy
You may be entitled to sue if Best Buy dishonors its returns or refund terms and conditions.
Personal Injury
You may be entitled to sue if you believe Best Buy's negligence or willful act of carelessness caused your injury.
Discrimination and Harassment
You can file a lawsuit against Best Buy if any of your Title VII rights have been violated by the company.
What to Do Before Suing Best Buy?
File a Complaint to Customer Services. Customer care is the first place to report any grievances you may have. You are most likely to be offered a solution.
File a Complaint to Best Buy Headquarters. Your case may demand an intervention that is beyond the discretion of the customer care representative. Best Buy encourages you to contact the manager to work out agreeable solutions.
Sue Best Buy By Yourself
Follow these steps to file a lawsuit against Best Buy in small claims court:
Check the eligibility of your case in a small claims court:
Different states have different maximum amounts of money for which you can claim. These are usually between $5,000 and $25,000.
Keep in mind that most small claims courts only rule on monetary awards rather than equitable rewards.
Draft a demand letter: Your demand letter should include your personal information, a detailed description of your grievances with Best Buy, a proposed solution, and your intention to file a lawsuit should Best Buy fail to settle the problem. You should mail the letter to:
CT Corporation System, Inc.,
100 South Fifth Street,
Suite 1075, Minneapolis, MN 55402
Fill out court forms: You need to obtain and fill out the correct number of forms. Then, mail the forms to the court or submit them in person. You may need to pay a filing fee ranging from $30 to $75.
Appear on your court date: State your claim and evidence before the judge. If representatives of Best Buy neglects to appear, you win by default.
Sue Best Buy With DoNotPay
Taking on giant corporations in a lawsuit can be complicated and daunting. Let fight the legal battle for you! All you need to do is:
Go to and select the Sue Now product
Enter the type and value of compensation you seek
Select whether you'd like a demand letter, court filing forms, or script
Describe the reason for the lawsuit and submit any applicable evidence
That's it! DoNotPay will generate a demand letter or court filing forms for you. The robot lawyer will also mail a copy of your demand letter to Best Buy on your behalf!
Who Else Can DoNotPay Sue For You?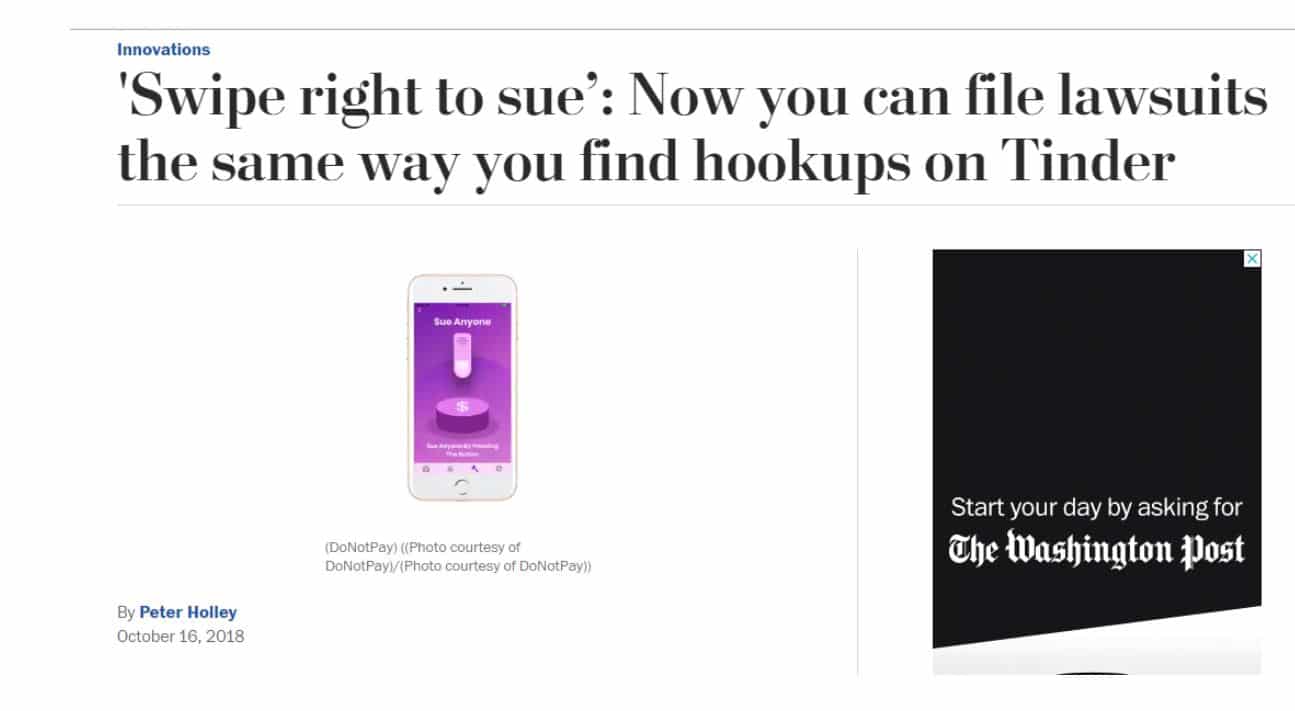 doesn't stop at helping you sue Best Buy, check out some of the other corporations the robot lawyer has been helping its users sue: