How to sue AT&T in small claims court
According to the AT&T U-Verse contract, you cannot sue AT&T in any official court except for small claims court. Though suing AT&T can be time-consuming, you have a chance at receiving a settlement from a successful claim.
DoNotPay uses AI-powered technology to assist you in filing your claim against AT&T effortlessly. This user-friendly app for your web browser helps you handle the paperwork and prepares a script for you to read out court in no time. Just provide the app with the type of issue you're filing, who you are suing, and your basic information. DoNotPay will fill out the correct number of court forms for you.

How suing AT&T in small claims court with DoNotPay works
To sue AT&T in small claims court with DoNotPay, follow these simple steps:
Access DoNotPay through any web browser.
Make sure that your issue qualifies for small claims court.
To ensure that your claim can be resolved via small claims court, consider the amount for which you intend to sue. 
In most states, the limit is between $5,000 and $10,000. In states like Kentucky and Rhode Island, this amount can be as low as $2,500. Here's a list that provides the monetary limits for each state.
There are two types of claims, legal and equitable. In short, legal relief involves compensation for a loss, while equitable relief compels a company to do, or not do something. 
Most small claims courts will only grant legal (monetary) awards.
DoNotPay will generate a demand letter to send to AT&T.
Before filing your case in small claims court, the court will require you to send a letter to AT&T explaining your issue and stipulating how much money you plan to sue them for. This letter is called a demand letter. The demand letter is meant to try to resolve your issue with the company outside of court. Demand letters may initiate successful resolution in as many as one-third of all disputes.
DoNotPay can quickly generate a compelling demand letter that is ready to be sent via registered mail for free. Once the letter is prepared, you can download, print, and send it to AT&T at: 
Office for Dispute Resolution, AT&T
1025 Lenox Park Blvd.
Atlanta, GA 30319
Writing a demand letter on your own can be a drawn-out process. If you want to go through it, here are some tips for writing an effective demand letter. Notice that these are only tips, and they don't provide you with a professional demand letter, as DoNotPay does.
Remember, as many as 33% of demand letters can initiate a successful out-of-court resolution.
| | | |
| --- | --- | --- |
| | Time | Complexity |
| With DoNotPay | Filing court papers becomes an easier and quicker process. | All you need to do is answer a few questions regarding your case, and DoNotPay will do the rest. |
| Without DoNotPay | Demand letters can take hours to write. | Figuring out what to include in your demand letter can be frustrating, especially if you've never written one before. |
DoNotPay will fill out the required small claims forms for your state
Every state has different court forms to fill out. DoNotPay will gather all the right forms from your state of residence, ask you a few questions, and fill them out for you with little effort on your part. Some states require you to fill out 3 to 4 copies of your court forms. If you try to file your forms in court and don't have the necessary number of copies, your small claims case may be dismissed. DoNotPay will ensure you have the right number of completed copies to file. Access it through any web browser.

DoNotPay will help you file your forms at your local small claims court.
When you're done filling out your case's forms, you will need to file them with your local court.
Remember:
Once you complete and file all of your court forms, a court clerk will give you a stamped copy of them with a court date. Make sure you don't lose this, as you will need it on the day of your hearing. And don't forget the date, it is written in stone.
Serve AT&T
In this step, all you need to do is deliver your copy of the stamped court order forms to AT&T. You can serve your forms to AT&T through an authorized agent, or by registered mail. Some states' courts have strict rules about how to serve a defendant, and your case can be dismissed if you do not follow them.
Show up on your court date against AT&T
You must be in court on your assigned date. Missing your court date might mean you need to refile your case. If a scheduling conflict arises and you are no longer able to attend, in rare cases, you may be able to ask for a postponement at least ten days before your trial.
If you have no idea of what to say in court, DoNotPay can provide you a compelling script to read that is specific to your case. For example, if you are trying to sue AT&T for an invasion of privacy, DoNotPay's script will identify each key element of your claim, and what you should say if the defendant doesn't show up for the court date. This script also prepares you with a strategy for you to follow to make sure that your claim is heard clearly and with intent.
DoNotPay will let you know if you need to bring any other documentation or evidence to court.

Sue AT&T for throttling
You can sue AT&T in small claims court for throttling your phone plan. One AT&T customer in California sued the company in small claims after AT&T sold him an unlimited data plan that was subjected to limits of as little as 13 minutes of Netflix in one month. The customer argued that AT&T representatives recommended he upgrade his account to guaranteed an unthrottled experience. The new service was still throttled, so he was paying extra for unreliable service. The customer won an $850 settlement.
Sue AT&T for breach of contract

You can sue AT&T for a breach of contract in small claims court. To sue AT&T, you should have as much proof as possible. That can include phone logs, a copy of your contract, and bill statements. Follow the steps listed above for a quick and easy way to sue AT&T with DoNotPay.
Some examples of a breach of contract include:
AT&T charging you more than agreed in your contract

AT&T not providing a service you signed up for 

T&T notifying you that the terms of your agreement will not be honored

AT&T changing a plan you are paying for without your consent
Sue AT&T for overcharging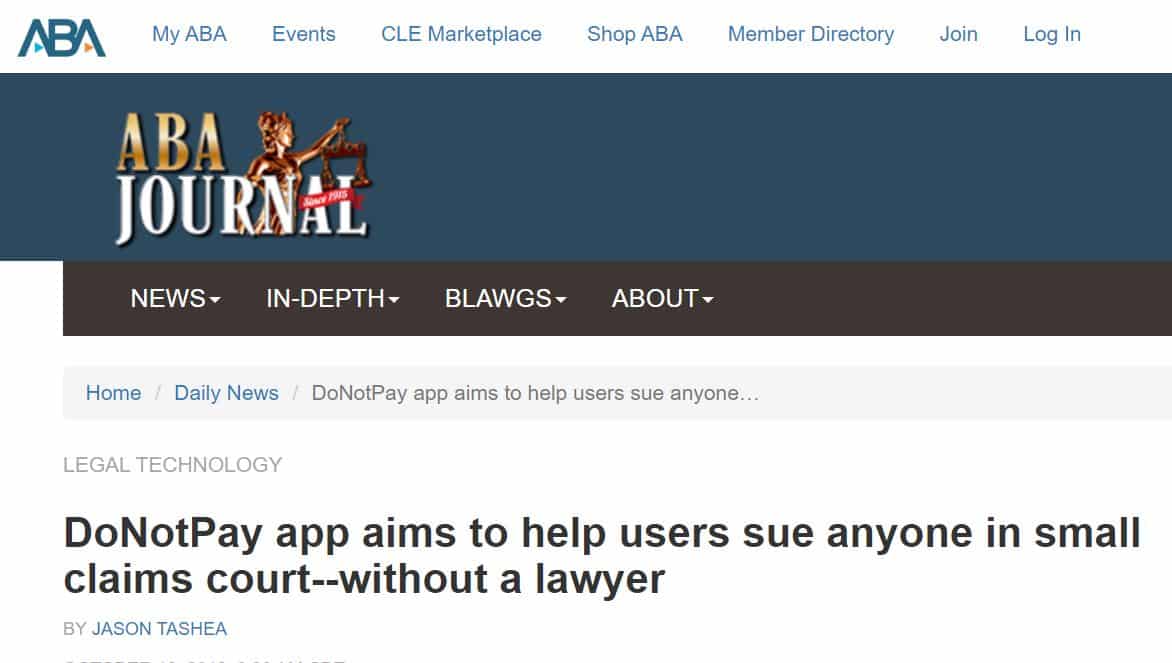 According to the company's website, you can sue AT&T in small claims court for overcharging. If you want to do so, keep a copy of your AT&T contract and your bill statements as proof. Some customers have been double or triple charged for services, which makes a good case for small claims court.
Read this thread for discussion about how AT&T has overcharged customers.
Suing AT&T for unreliable service

You may be able to sue AT&T for not receiving the quality of service that you signed up for.
To provide evidence for this claim, you will need a copy of your contract, copies of your bills, and proof of the poor service. You can also use DoNotPay in any web browser.
Suing AT&T for identity theft
Identify theft involves an unauthorized person getting a hold of your personal information and using it for purposes such as purchase services without your authorization. Due to the large, often underpaid and outsourced workforce of wireless carriers, this may be done by an employee of the company themselves.
In these circumstances, it is possible to file a small claims lawsuit to recover damages. 
DoNotPay Protects Your Privacy and Finances
Sharing your credit card details online comes with certain risks, and it's getting more difficult to tell good and bad websites apart. With DoNotPay's virtual credit card generator, you will be able to protect your identity and bank account from cyber scammers.
Whenever you run into a suspicious email or website, generate a virtual credit card and proceed without worries. Our virtual cards also work like a charm if you want to avoid automatic payments after free trials.
What else can DoNotPay do?
DoNotPay can help you with other legal battles and services such as:
Contacting customer service on your behalf and connecting you after it reaches a real human being

Contesting speeding tickets

Disputing traffic tickets
To summarize
| | |
| --- | --- |
| You can sue AT&T in small claims court. | Use DoNotPay to make suing AT&T in small claims court effortless. |
| Suing AT&T with the help of DoNotPay simplifies the processes. | DoNotPay can help you fill out the court forms, draft demand letters, and provide you with a script for court. |
| You can sue AT&T for throttling in small claims court. | Big companies and people can be sued in small claims. |
| You can sue AT&T for breach of contract in small claims court.  | Make sure you bring a copy of your contract and evidence of the violation to court. |
| You can sue AT&T for overcharging you. | If you're paying more than agreed for an AT&T service, you may be able to file a claim in small claims court. |
| You can sue AT&T for unreliable service in small claims court. | You deserve to get the service for which you pay. If it's subpar, you can probably take it to small claims court. |
| You can sue AT&T for identity theft. | Any large company is responsible for protecting customer data from leaks and hacking. |
| DoNotPay has other services that can assist you with various bureaucratic and legal battles. | These include contacting customer service for you and getting you an appointment with the DMV faster. |