How To Sue Aquila – And Win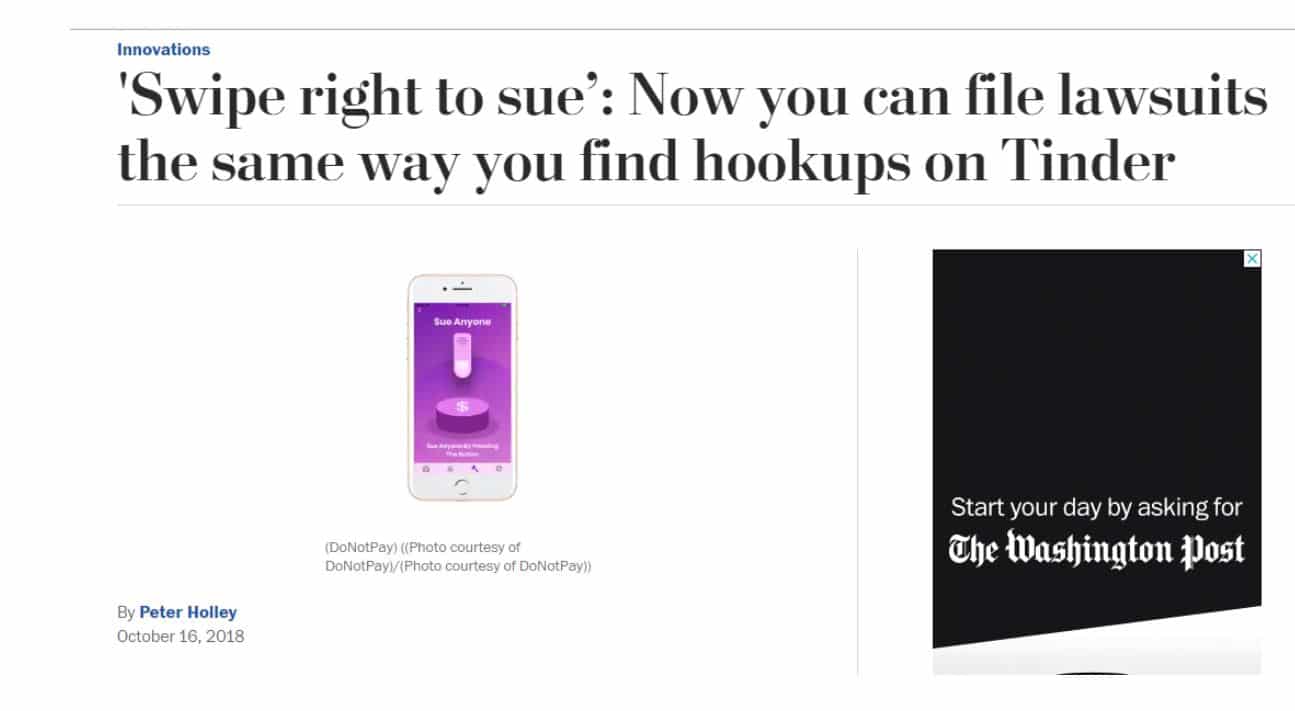 Aquila is a company that invests in B2B/B2G software companies. It is parented by Constellation Software Inc, with a heavy reach across North America, Europe, and Asia.
According to Aquila's philosophy, the company grows sustainable businesses. This is debatable, as Aquila has made a name for itself by discarding the pioneers of start-ups and leaving small-time entrepreneurs to fend for themselves.
This article will discuss how to file a lawsuit against Aquila and how to defend your rights using – the world's first robot lawyer!
Can I Sue Aquila?
Below, see common reasons people sue Aquila. The reasons are divided into two categories, one for employees and consumers and one for small-business owners. Although these lists are comprehensive, they are non-exclusive with respect to Aquila and the motivations behind suing themselves.
Employees and Consumers
In some cases, employees have been fired without cause abruptly, to either close off acquisition deals or to accommodate innovation.
Some have accused Aquila of fraud, fooling employees into signing contracts that also ensured that they'd be fired if they were unable to meet the terms and conning employers into manipulating employees to do long hours of unpaid work pre-acquisition.
Business Owners
For some, the acquisition process involves a gross loss of profit and negligence, creating an unfair climate of manipulation and forced changes that are in response to stimuli that Aquila has created, not responded to.
Exploitation Causing Damages
Unfortunately, some business owners report feeling manipulated and exploited at the expense of Aquila, citing a predatory nature to jump on and buy small businesses but to neglect their creators and employees.
How to Sue Aquila?
Once you've established that Aquila will not respond to any requests to remediate any claims you might have, suing is the next viable option. Below, find a guide on how to sue.
Step
Details
Name "Aquila" as the Defendant

You must identify Aquila as a party you'd like to sue. Also, name any relevant individuals (Aquila executives or employees) that are privy to the miscarriage of justice in your case.

Request Your Demands in A "Demand Letter"

If your issue can be resolved outside of court, explore this option before you sue. If Aquila is willing to cooperate, ask in writing through sending a demand letter.

Here's what to include:

Review of Facts –

For future reference and clarity

State Your Demands

– State what you are looking for in terms of compensation or monetary gain

Conclusion

– Let the other party know that you will use legal remedies if the demands are not met by the deadline

Complete the Legal Paperwork

Finalize your paperwork, determine if it is best to file in state or federal court, and solidify the small claims filing if that is the system you choose. Note that in particular states like California, it costs $30 to file a claim for less than 1,500 and $75 for a claim more than $5,000.

Keep in mind the following documents:

Complaint

Discusses the claim, jurisdiction, and demands relief

Summons

Court order stating when and where a lawsuit will take place, notifying defendants that they are being sued, referencing the complainant, and setting a deadline for filing an answer

Service of Process

A certificate that lets the court know that you served the defendant with the complaint and summons

"Serve" Aquila

Get a

to "serve" Aquila with the paperwork. Once this has been completed, file a proof of service form with the court.

Go To Court

Gather court papers, evidence, witnesses and defend your claim in court.
How to Sue Aquila with DoNotPay
Although it appears simple, filing a small claims lawsuit against Aquila can be overwhelming and complicated. Thus, it might not be the best option to sue Aquila by yourself. Let DoNotPay do the work for you! All you need to do is:
Log on to

DoNotPay

on any web browser and select "Sue Now"

Enter the dollar amount that you are owed (this could be lost wages or even adequate compensation to cover injuries and medical bills)

Select whether you'd like to receive a demand letter or court filing forms

Describe your reason for filing the lawsuit, and submit any additional details (including your photo evidence)
That's all! With DoNotPay, the extensive process of suing Aquila is covered in an instant!
DoNotPay – The AI Lawyer You Can Trust

DoNotPay doesn't stop at helping you sue for property damage. As the world's first robot lawyer, we've helped thousands of users sue anyone, from their next-door neighbors to big corporations such as: