How to Pay Your Suddenlink Bill in Minutes
To enjoy the best cable TV, internet and home phone, you must pay your bills on time. Suddenlink does not require a credit check to provide you with services. However, you need to pay your bills on time to continue enjoying their services.
Suddenlink offers bill payment methods often affected by system failure problems, making the process unsuccessful at times. To successfully , use DoNotPay.
How to Pay Your Suddenlink Bill on Your Own
Suddenlink offers various ways to pay your bills on your own. Below are the different channels you can use to pay your Suddenlink bills:
1. Pay Your Suddenlink Bill by Phone
You can use an automatic call guide to pay your Suddenlink bills or use live agent guidance.
To use the automated pay bill methods, call Suddenlink's bill pay phone number, 877-794-2724, and follow the automated prompts to pay your bills. You either pay your bill through a check or a credit card. Suddenlink will not charge you anything for this procedure.
The second option is calling the Suddenlink customer care number listed on your invoice. You should only call between 8:00 a.m. to 8:00 p.m. The call will direct you to a live agent who will walk you through the bill-paying process. This process will cost you $10.
2. Use the Suddenlink Support App
The Suddenlink Support App is a platform that allows you to access all Suddenlink care services. The mobile application is available for both Apple and Android devices on Apple Play Store and Google Play Store, respectively.
Use the Suddenlink Support App as follows:
Download the app
Click on the pay bill option
Follow the prompts to pay your bill
3. Pay Your Suddenlink Bill Online
You can pay your Suddenlink bills online through the Suddenlink website. Follow the below process to pay your bill through your credit or debit card:
Log on to the official Suddenlink website
Sign in to your Suddenlink account
Enter your Suddenlink account credentials
Make a one-time transaction
NOTE: You can use any other banking method you have specified in your payment options.
4. Use EZ Pay
AutoPay service, formerly known as EZ Pay, is a service that allows you to pay your Suddenlink bills through your credit card automatically.
To activate AutoPay services, you can use any of the following channels:
Suddenlink Support App
The View & Pay My Bill feature on Altice One
Any Suddenlink-provided digital cable box
Signing up for AutoPay services will automatically authorize Suddenlink and Altice One to charge all your Suddenlink bills to your linked credit card.
You may, however, revoke any transaction by logging in to your Suddenlink account on the Suddenlink website.
5. Pay Your Suddenlink Bill by Mail
To pay your Suddenlink bill overnight by mail, send a complete money order or check to the company through this address:
Remitco/Deluxe – Suddenlink
P.O. Box 70340, 400
White Clay Center Drive
Newark, DE 19711
To pay your bill through the overnight mail method, you need a stub. In case you do not have a stub, send your bill payment to:
Suddenlink
P.O. Box 70340
Philadelphia
PA 19176-0340
Ensure that the following details are in the mail:
Your full name
Phone number
Account number
Your full physical address
What Will Happen if I Don't Pay My Suddenlink Bill on Time?
Suddenlink offers you a 10-day grace period to pay your bills. Suddenlink will not charge you late fees if you pay your bill within the allowed 10-day grace period.
If you fail to pay your bills after those ten days, Suddenlink will disconnect you from their system, and you will not be able to enjoy their services. For reconnection, you will have to pay a lateness penalty of $10 and a reconnection fee of $40.
How Do I Lower My Suddenlink Bill?
Sometimes Suddenlink might overcharge you for their services. Additionally, you might be late for your monthly bill payment and incur some penalties. You might be able to lower your Suddenlink bills through the following ways:
Review Your Monthly Statement
Sometimes you might get a ridiculous monthly bill from Suddenlink because they billed the wrong amount or on products you did not authorize. Reviewing your monthly statement alongside your subscription allows you to account for every coin you are charged.

According to the Better Business Bureau (BBB), Suddenlink has over 60% of its consumer complaints on wrong billing. Stay on top of your monthly charges and subscriptions to avoid these wrongly charged fees.

Consult Suddenlink Customer Care
Calling customer care does not automatically translate to a reduction of your monthly bills. However, making contact with customer care allows you to clear any questions you might have about the wrong billing.

If you were charged for a product you did not subscribe to, you might get the bill reduced significantly.

Make Use of Suddenlink Discounts and Promotions
Always be on the lookout for the numerous Suddenlink discounts and promotions to help reduce your monthly bills. These discounts and promotions include:

Gift Card Promotions
Altice Mobile Plans
Altice One bundled deal
How to Set Up Recurring Check Payments with Donotpay
Paying your Suddenlink bills is a process faced by numerous hurdles such as failure of the mobile application and website or delay by the postal services. To avoid late payments and incurring lateness penalties, use DoNotPay to settle your Suddenlink bills.
If you want to set up recurring check payments but don't know where to start, DoNotPay has you covered in 6 easy steps:
1. Go to the Bill Pay product on DoNotPay.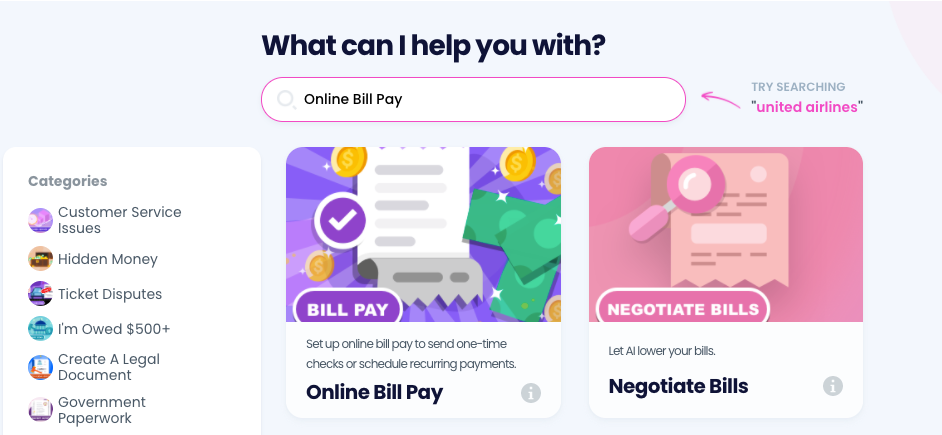 2. Connect a bank account if you haven't already.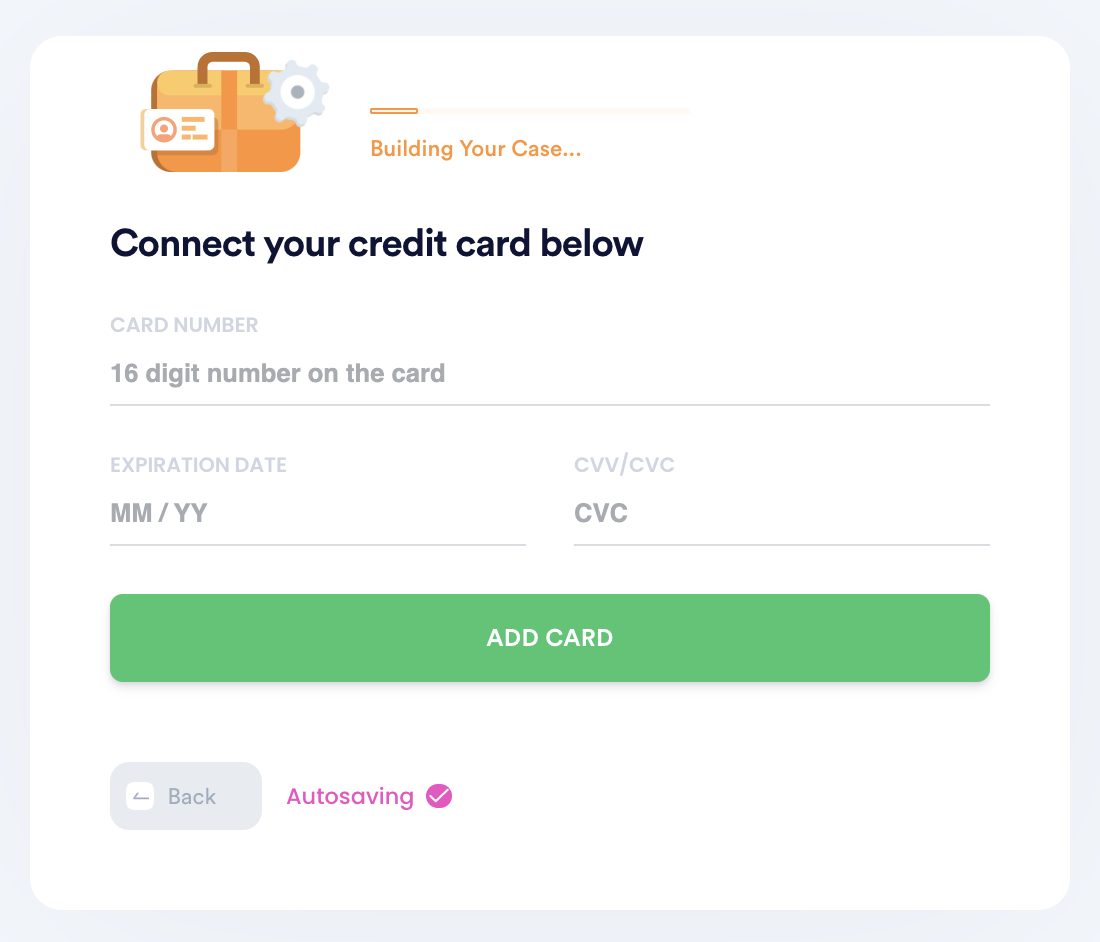 3. Schedule recurring or one-time payments by entering the person you want to address the check to, the payment amount, and their mailing address.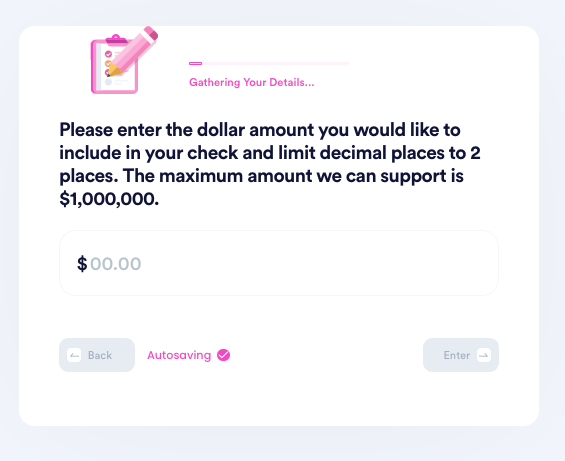 4. Customize the payment with a PDF attachment, image, and memo.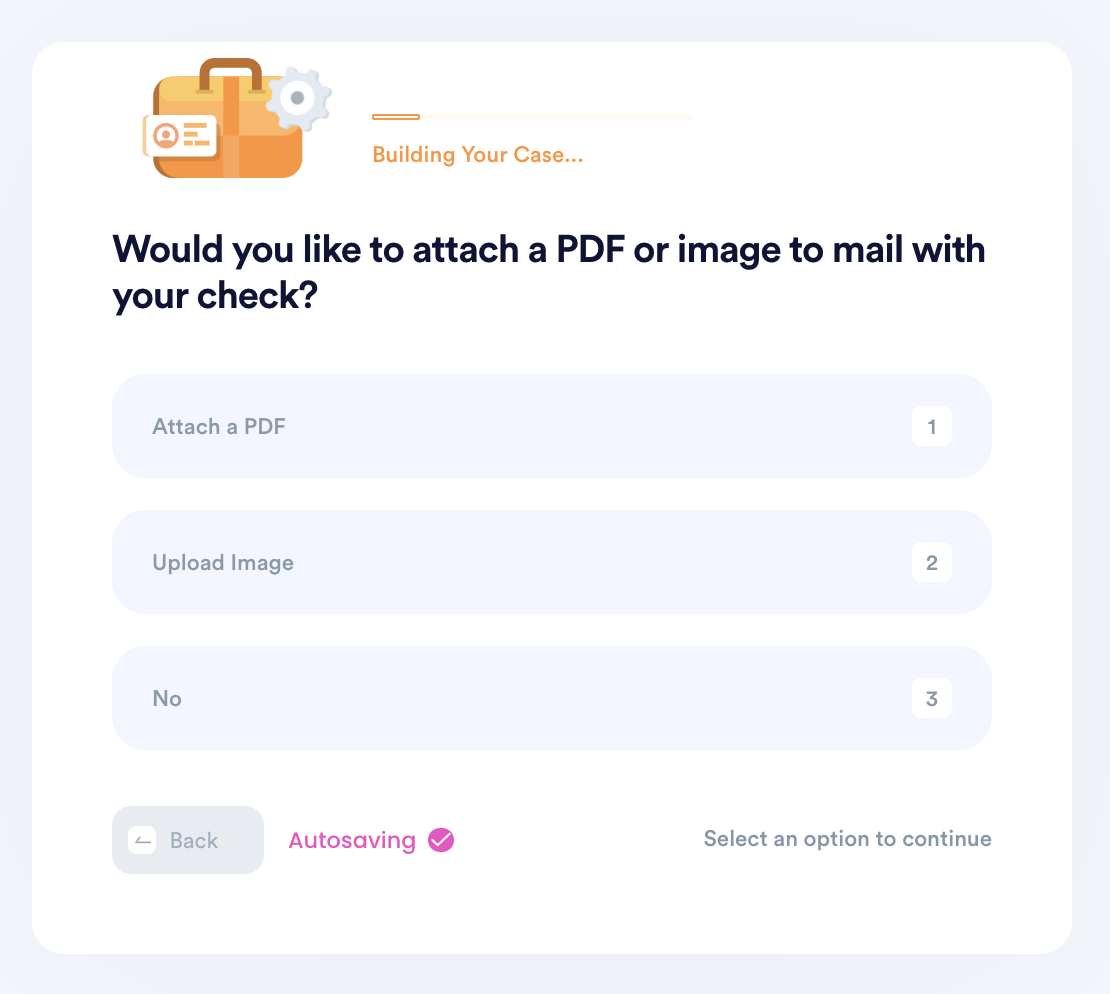 5. Enter your contact information, including email, address, and phone number.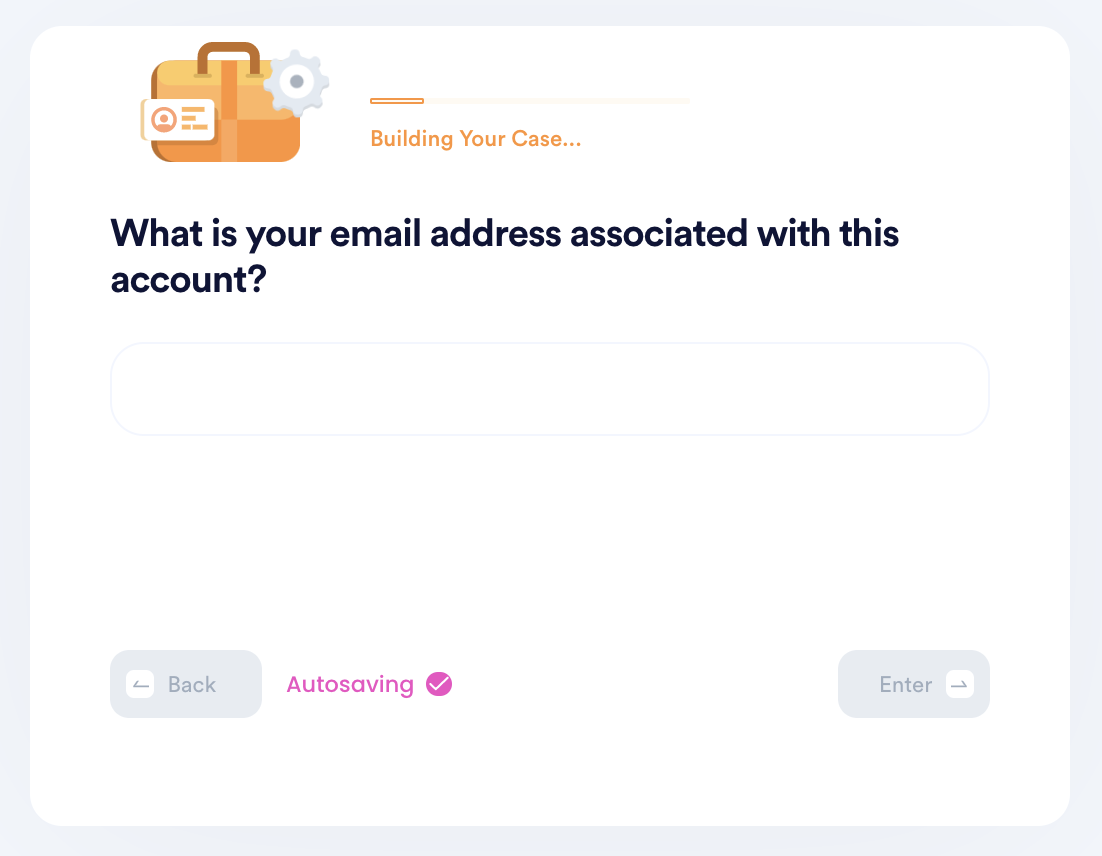 6. Submit your task! DoNotPay will mail the check on your behalf, and make sure it gets sent each recurring period if you set up recurring payments. You can always return to the product to delete or add new payments.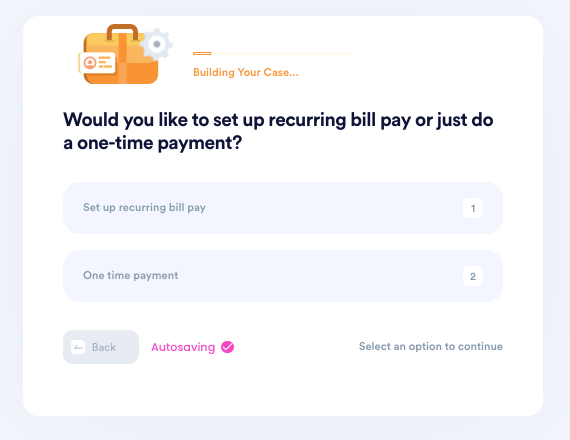 Why Use DoNotPay to Pay Your Suddenlink Bill
DoNotPay is the safest, easiest, and most convenient way to . We have access to utility service providers to help you pay all your bills on our platform with just a click of a button. DoNotPay can help you with other utility bills as well, such as:
Washington Gas

Dominion Energy

Pay by Plate MA (E-ZPass)

National Fuel
What Else Can DoNotPay Do?
DoNotPay is the best platform to sue anyone, fight bureaucracy, and fight corporations. Sign up on our website to enjoy a wide range of our services. Examples of processes we can help you with include: