Everything You Need to Know About the Sudanese Embassy in Washington DC
Are you in need of the Embassy of Sudan's service? You might be a Sudanese citizen wondering about how to make your civil registry, or a US Citizen planning to get a visa. Either way, the Embassy of Sudan in Washington DC can answer your questions, process your inquiries and help you with what you need. However, we know how painful it can be to find the right contact information or even go to the consulate physically.
This article will help you to get information on the Sudanese Embassy in Washington DC, its contact information, consular services as well as an easier way to reach the Embassy with DoNotPay!
Where is the Embassy of Sudan in Washington DC?
The Sudanese Embassy in Washington DC is located near Downtown. The exact address of the embassy is:
2210 Massachusetts Avenue NW, Washington, DC 20008, USA
If you wish to take public transportation, here are your options:
Bus: 43, D6, G2, N6, or RS-DP.
Subway: Metrorail Red Line.
How to Contact the Embassy of Sudan in Washington DC?
If you would like to get in touch with the Sudanese Embassy Washington DC by yourself because you think that they can help you with your issue, here is all the necessary contact information you might need: 
Address
2210 Massachusetts Avenue NW, Washington, DC 20008, USA
Email
consular@sudanembassy.org
Phone
(202) 338-8565
Fax
N/A
Office Hours
Hours of Operation: Monday to Friday

9:00 AM - 5:00 PM
By Appointment Only
Except for Sudanese and US Holidays

Consular Services: Monday to Friday

Document Pick Up: Monday to Friday

Website:
Embassy of Sudan, Washington, D.C.
How Can the Embassy of Sudan, Washington DC Help You?
Entry Visa General

Entry Visa Requirements for Non-Sudanese People
Visit & Tourist Visa
Family Visits
Business Visa
Diplomatic Official Visa
Humanitarian Visa

Passport Renewals

Renewal Requirements
New Passport Fees

Emergency Travel Document

Lost Passport
Expired Passport

Power of Attorney (Tawkil)

Power of attorney is a written consent to act on someone else's behalf in private, business, or other kinds of legal matters.
Requirements for Power of Attorney
Important Notices

No Objection Letter
No Objection letter is an authorization from the Sudanese father confirming the issuance of identification and passports for his children.
Document Authentication

Certificate Authentication

Marriage Certificate
Medical Certificate
University Certificate
Experience Certificate
Contract Documentation
Birth Certificate
Good Conduct Certificate
Certificate for those who may concern issuing an ordinary passport

General Authentication
Commercial Authentication

Translation Services

Translation of Birth Certificate, Marriage License, Divorce Certificate, etc.
Contact the Embassy of Sudan, Washington DC Easily With DoNotPay!
Contacting an embassy by yourself can be daunting, time-consuming, and stressful. Let DoNotPay do the work for you! The robot lawyer offers a fast and easy way to contact any embassy or consulate around the world! All you need to do is:
1. Search for "Contact Embassy or Consulate" on DoNotPay.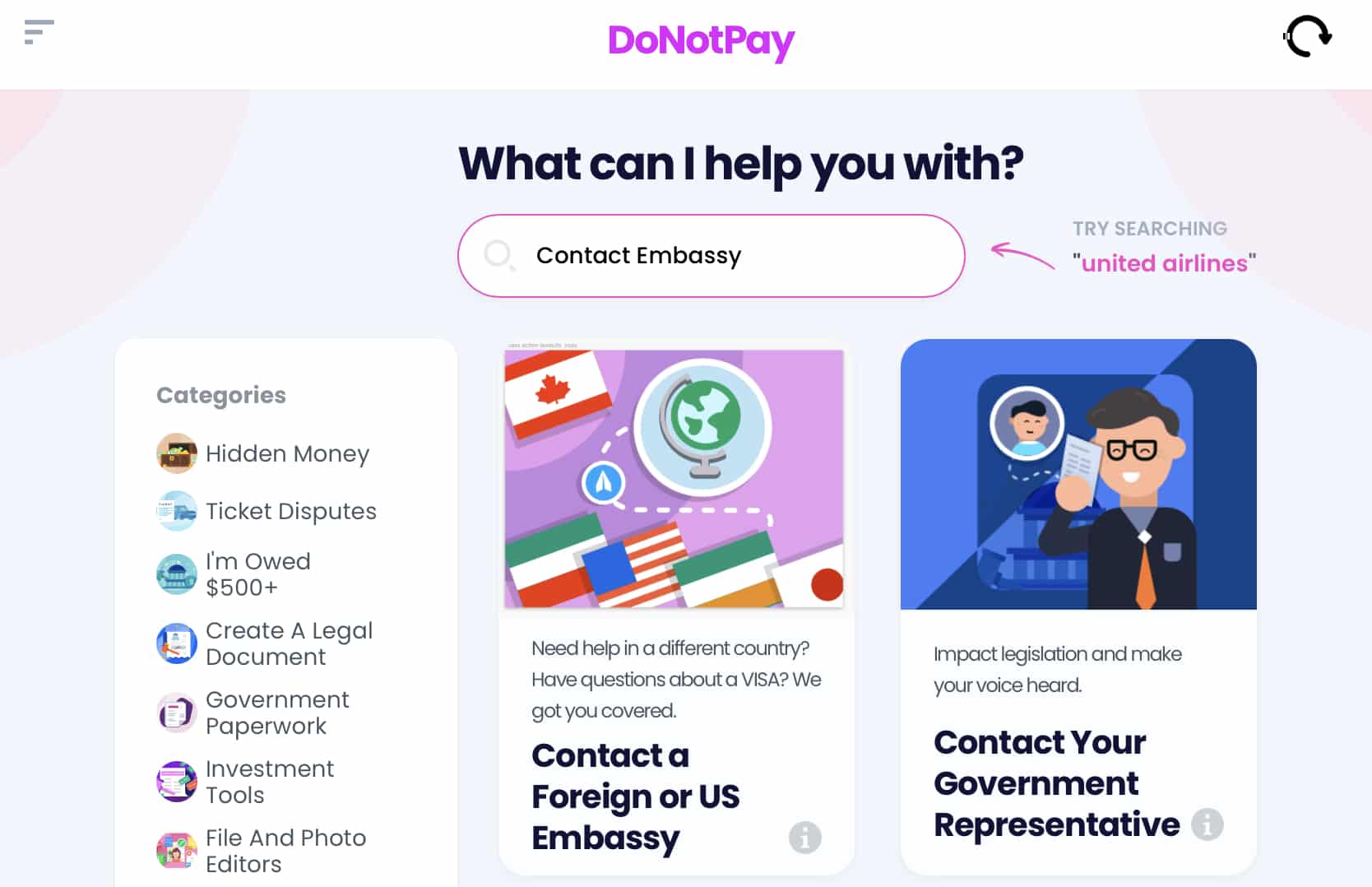 2. Choose to contact a foreign embassy in the US.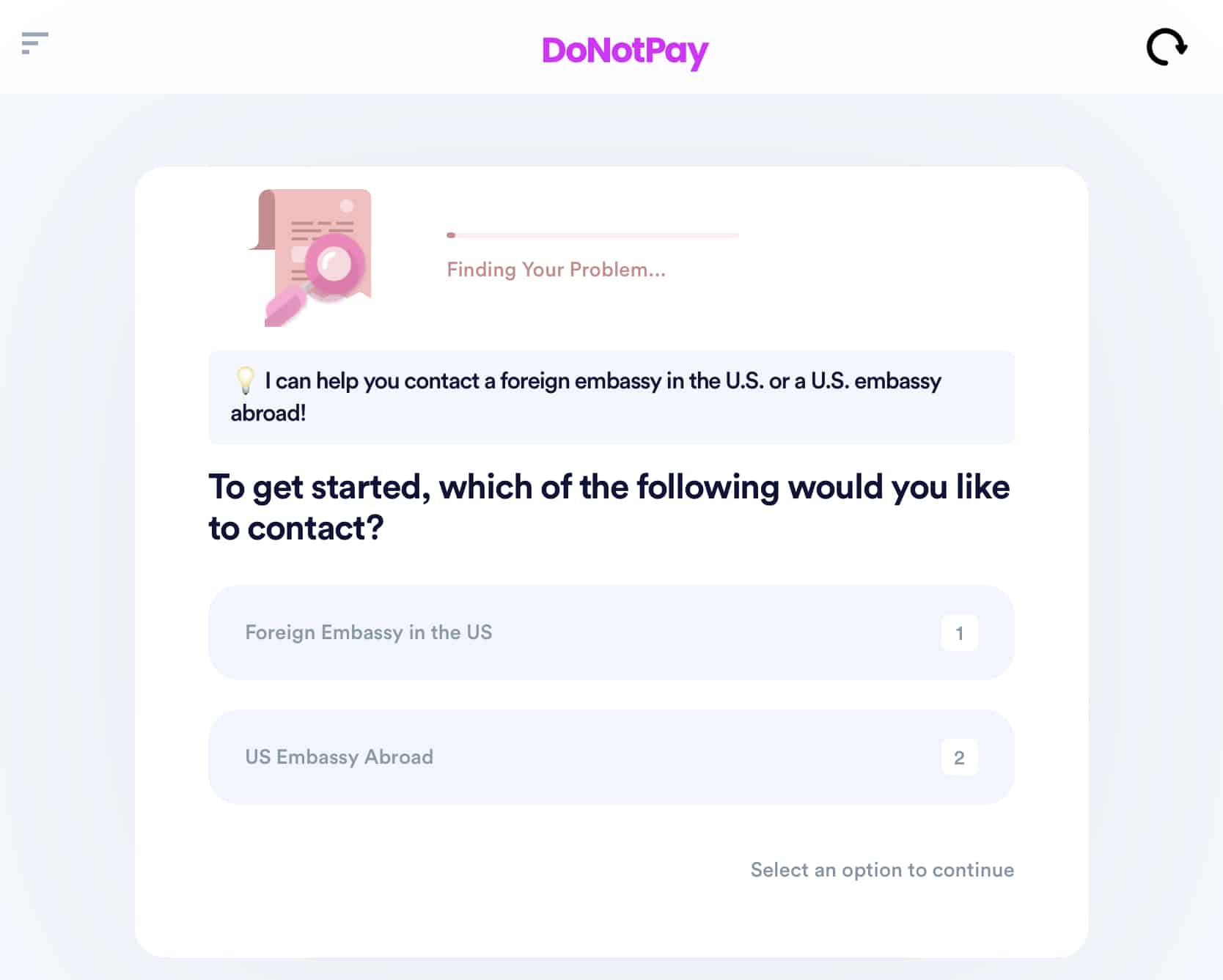 3. Describe your problem, why you need help, and any questions you have for the embassy.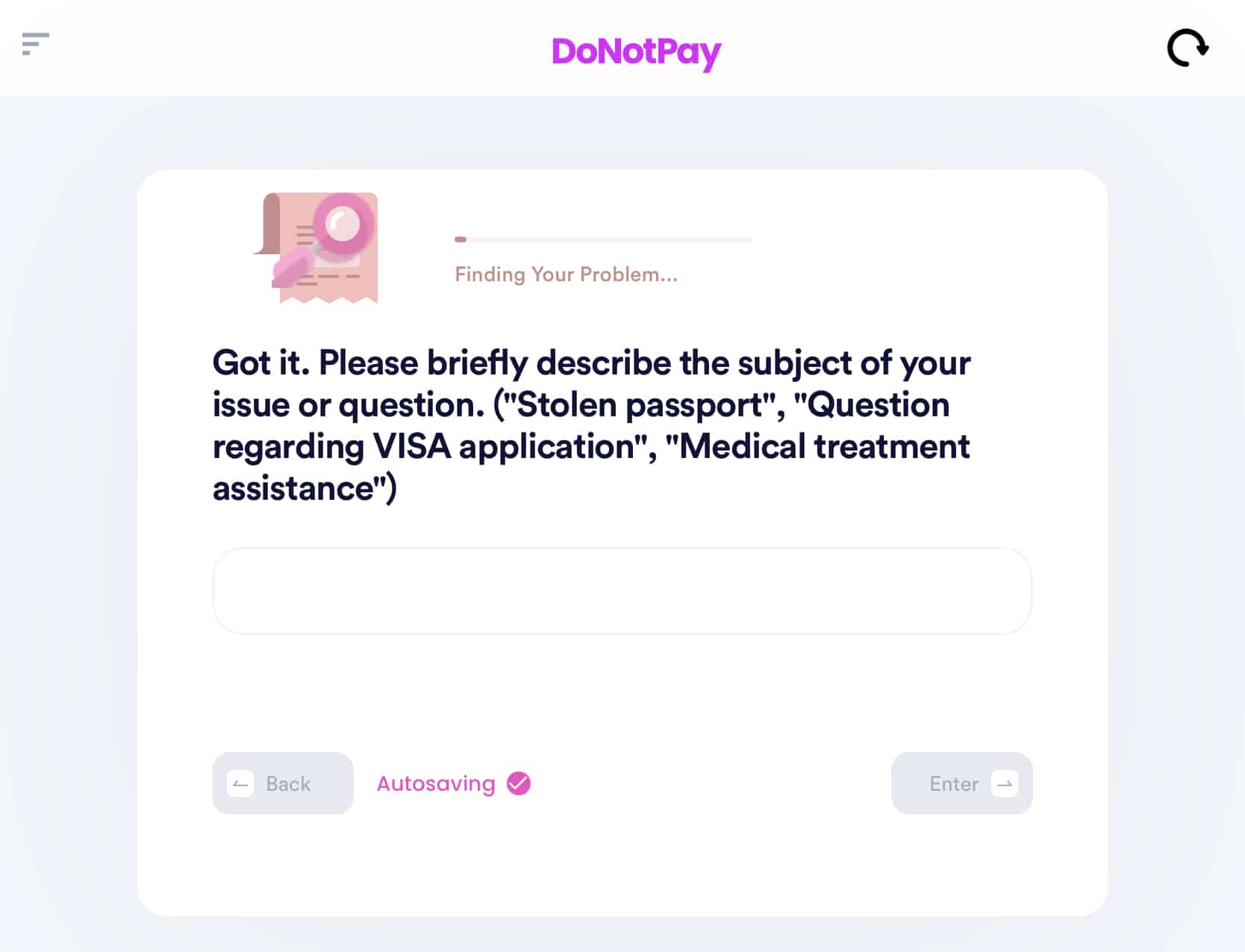 4. Enter "Sudan".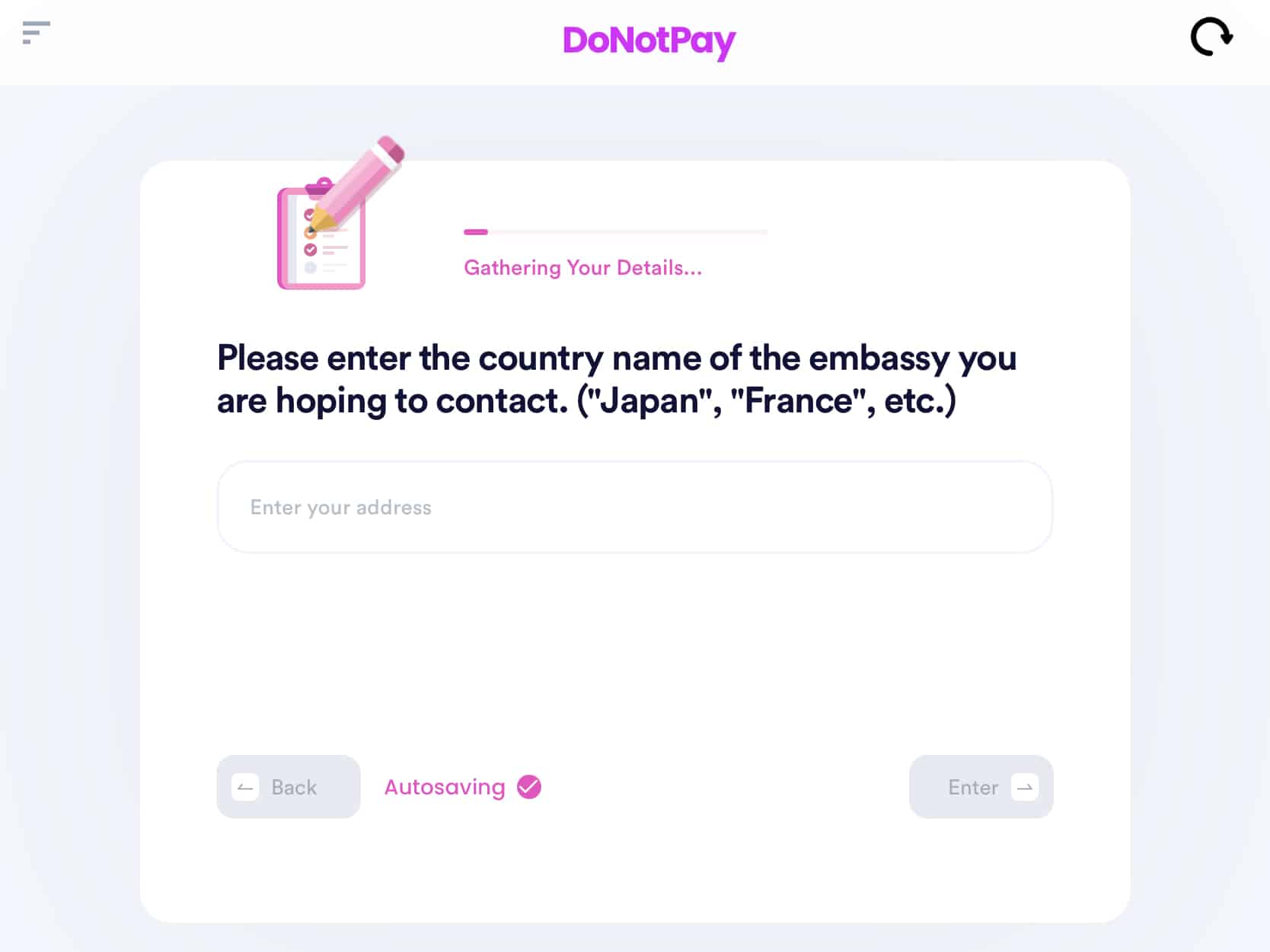 That's it! The robot lawyer will draft an email specifically for your concerns, send it to the correct address, and direct the response to your email address! 
What Other Embassies/Consulates DoNotPay Contacts For You?